Starbucks marketing strategy is a phenomena. Starbucks is one of the most recognized brands. Due to the power of their marketing and their commitment to keeping their brand consistent, their brand awareness has reached epic heights.
Not all of us have multi-million dollar marketing budgets, making it almost difficult to duplicate Starbucks' marketing strategies at the same pace.
However, there are some fundamental ideas behind Starbucks' marketing strategy that almost every brand can borrow and incorporate.
Starbucks Marketing Strategy Explained
In this article, we'll discuss how their dedication to consistent branding has made Starbucks a famous brand today. We're also going to go over the strategies they're actually using, which continue their tradition. Plus, we're going to cover actionable takeaways that you can use to incorporate your marketing plans and basic branding concepts.
As a new brand, you know that you have accomplished success when your brand is now synonymous with your industry.
It's how most kitchens are called IKEA, and looking for something on the internet is called "Googling."
One of the most popular brands globally is Starbucks, and they didn't just happen to be a successful brand overnight. Over the years, Starbucks has spent a lot of time and resources in marketing and customer loyalty to ensure that the Starbucks experience is consistent everywhere in the world whenever you're looking for a cup of coffee.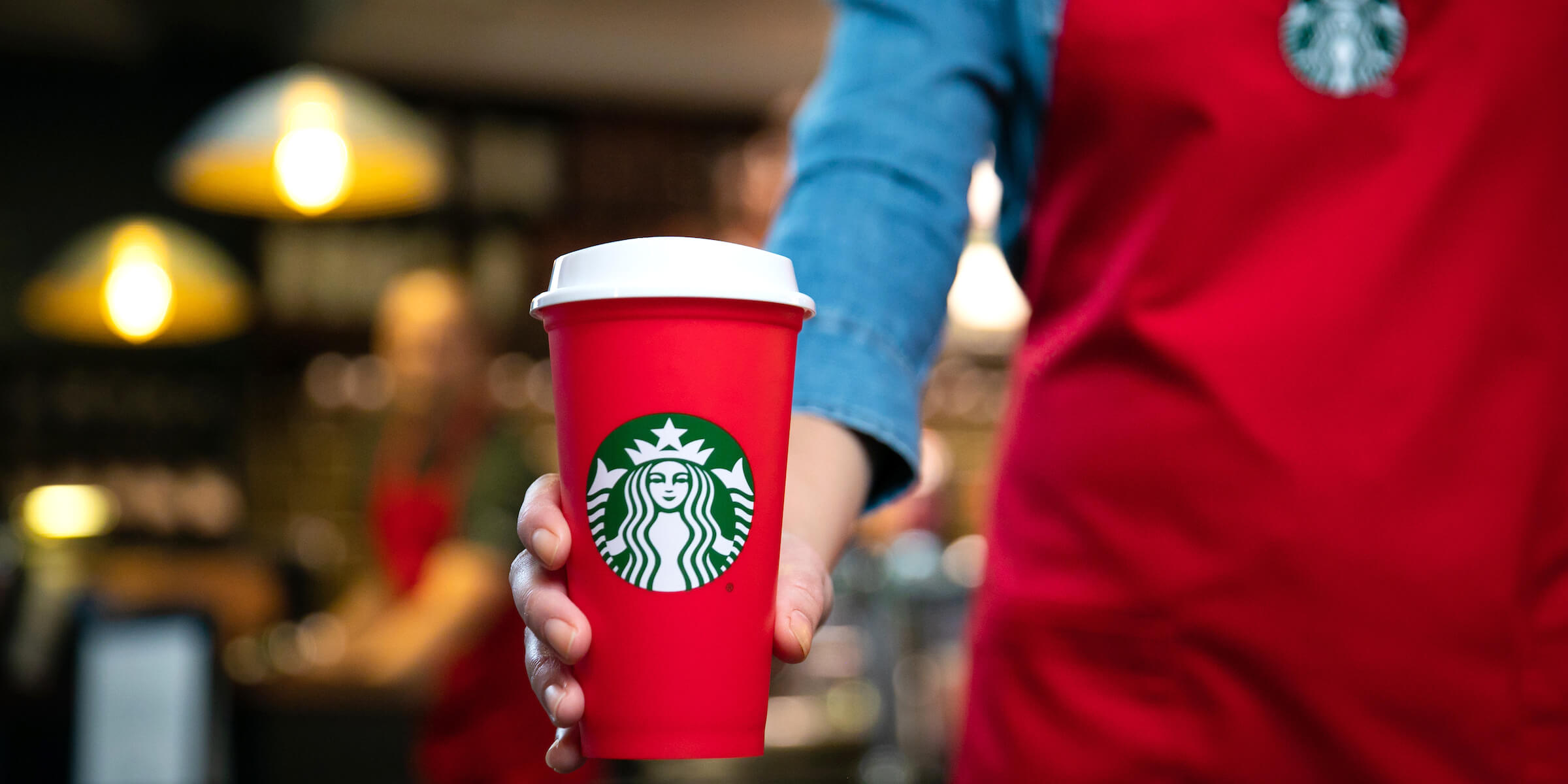 Although it's easy to look at what Starbucks has done to make millions of dollars spent on marketing, this doesn't mean that replicating Starbucks' marketing strategy would cost as much or that it is impossible. That's because, under all the big funds that the brand dedicates to marketing, there are simple marketing tactics and concepts that helped create the brand.
How is Starbucks catering to its target customers?
One of the most important values Starbucks holds is to take care of its clients. Based on some of the 2017 research findings, Starbucks caters to middle and upper-class men and women who regularly have the financial potential for Starbucks' luxury drinks and offerings. Starbucks' goal is to deliver "the best coffee in the world" to their customers without sacrificing their growth principles.
From the very beginning, the founders of Starbucks had an emphasis on building a shop that would be the "Third Place" between work and home.
This can be expressed in Starbucks' latest mission statement: to "inspire and cultivate the human spirit wherever it is, in every cup". As you can see, this can tell you that Starbucks has always been based on building a genuine partnership between customers, baristas, and the business.
This is symbolic of just what Starbucks is known for, providing a wonderful atmosphere where customers can have a nice time refilling their cups. This personal connection is incredibly significant. One of the key reasons many people are going to pick up the more expensive Starbucks coffee and environment and experience a cheaper coffee elsewhere. That's why people also tend to go to the Starbucks coffeehouse, even though they can make a cup at home.
Take from this is that people would pay more for their experience than they would pay for the product. It's a special opportunity that a lot of people enjoy Starbucks all over the world to be able to sit in a coffeehouse with your laptop and talk with friends while you work. By ensuring that the message and consumer experience are not diluted, you will identify your target audience and ensure that they remain loyal to your brand for a very long time.
Exploring Starbucks Marketing Tactics
The most important thing when it comes to building a marketing strategy is to find your target market, and this is exactly what Starbucks did, they have created their own Starbucks target market. Starbucks is a multinational brand that provides the same appeal all over the world. The advantage of having such a global brand is that it will have a huge marketing budget that would allow it to employ the best marketing teams to ensure that it continues to sustain its global appeal. However, there are several marketing tactics that Starbucks has used to ensure that they stay at the top of the coffee market.
Consistent branding and consumer experience
You know Starbucks the moment you see it anywhere globally, regardless of country or place, because the company is consistent with everything they do with the brand. The classic siren logo is emblematic; even despite going through various redesigns, it has stayed unchanged in a way that when you see the green siren, you realize it's a Starbucks cup. The new branding in 2011 stripped the text from the logo and left it with only the main graphic. This allows the brand to be put everywhere and on every product and still have the same appeal without being out of place.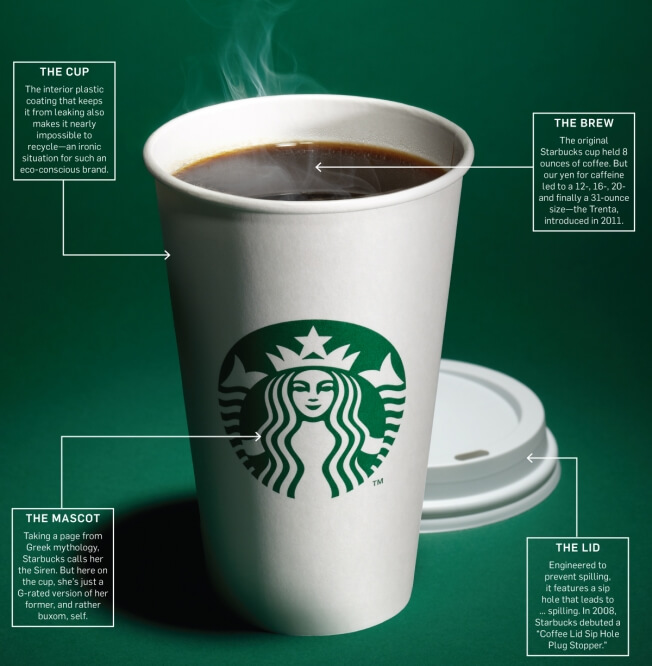 This helps Starbucks with that if you're on an online blog or social media reading a caption, watching a TV commercial, or seeing a Starbucks brand everywhere, you still feel the same way. The look and feel are still consistent, and you get everything that comes with the brand, no matter what media you see it on.
As a company, you should always ensure that your brand provides all consumers with a familiar experience so that they can keep coming back to your business. This also makes it easier to make brand ambassadors proud of your brand everywhere you go.
Great Products
Why do you spend twice as much money on Starbucks coffee as you do on McDonald's drive-through? That's because you're paying for one of the best quality coffees on the market. The Starbucks target audience has come to recognize the high quality of the product and the experiential value. The premium Starbucks coffee tastes better than any other franchise helps, as well as their pledge to fix your drink if you don't like it.
New Locations
Starbucks deservedly gained its reputation as "third place" because of the way they built a beautiful atmosphere around their locations around the world. Starbucks still looks and sounds the same way, from the malls to the airports to the highways. People are relaxing, happy, working without thinking about anything. There's plenty of food and drink to go around, and people can have business or lunch meetings there. You can also hang out with your friends at Starbucks and don't feel like you're away from home or intruding on anyone. This feeling is something that other brands are trying to recreate but find it hard to do.
Starbucks Best Marketing Strategy: Loyalty plan
Starbucks has an outstanding Rewards Program that allows consumers to purchase their products. These incentives include new in-store refills, free items, gift cards, and cashback deals. Discounts and several other deals often ensure that consumers know they are benefiting from the Starbucks ecosystem. By employing a referral program, you can do the same thing for your company. You can easily manage a referral program of any kind using software like Scaleo to make sure that you can develop your company. Growing sales and traffic is easy when consumers feel like they're getting rewards.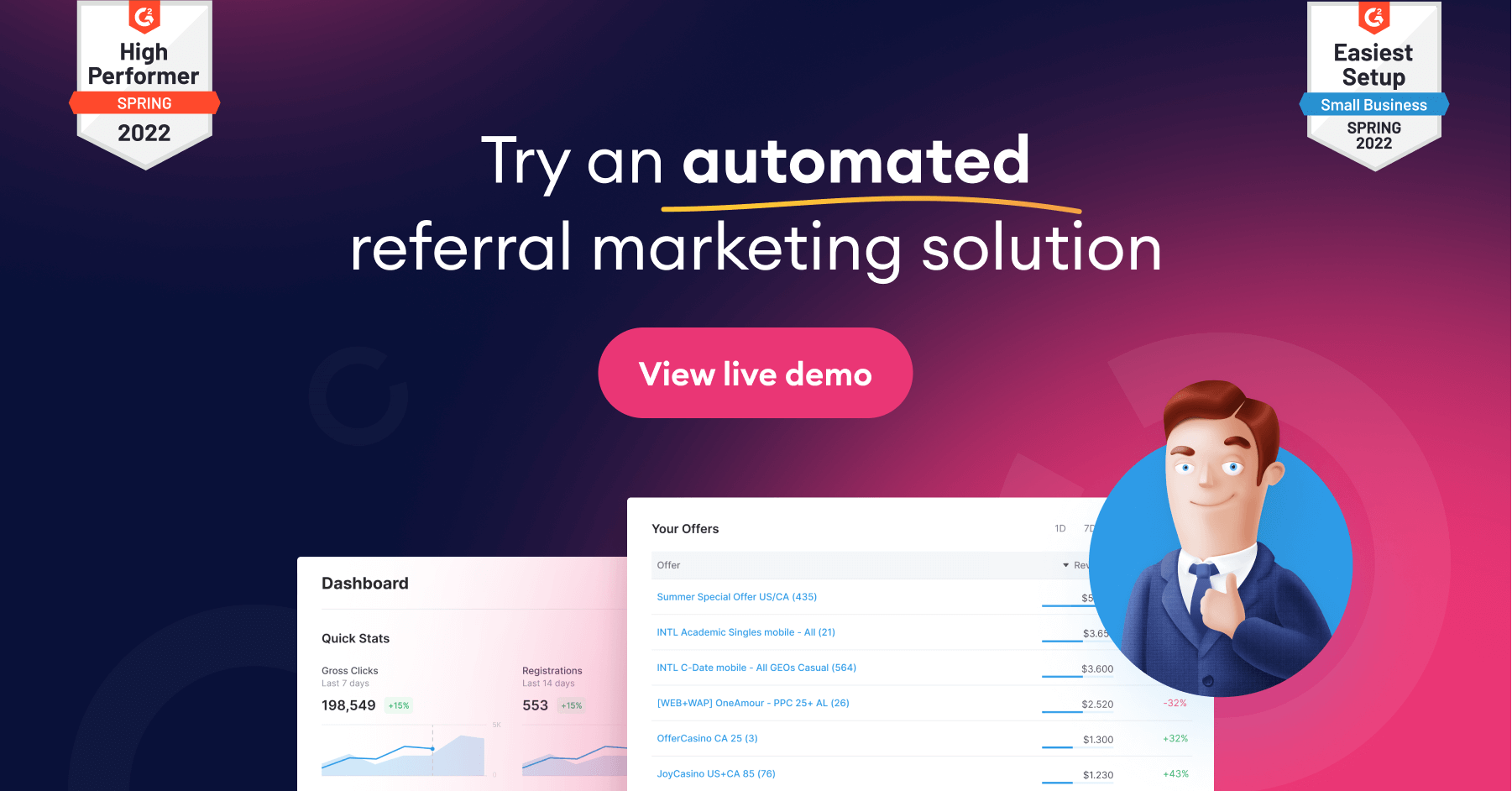 Many of these promotions are also made via social media, where Starbucks rewards customers for sharing their content online. The brand usually retweets and giveaways frequently to reward social media followers as well.
Usage of Social Media
Starbucks has succeeded in building a social media culture that every marketing team would be proud of. Starbucks has done so to ensure that they create broad social media platforms that replicate content across all channels and engage with their customers. Starbucks produces a lot of content, but they break it down into many smaller units that are then reused through various platforms. Each social media platform has unique content based on the type of user. The language is very distinct, pleasant, and plain.

Twitter uses a short form, but even though the caption is shorter there, it still has the same special feeling you get.
Customers are also encouraged to take photos of their Starbucks coffee cups and coffee shops and post them on social media. The brand retweets these and uses them in campaigns. This allows customers to exchange information on referrals, deals, and other Starbucks-related events. Their heavy use of social media helps them create brand ambassadors for both men and women.
Starbucks also participates in social media campaigns and competitions daily where it likes, shares, and mentions. This social media Starbucks marketing strategy is part of how the general Starbucks appeal reaches beyond the social media storefront. Starbucks also ensures that consumers with problems reporting to the brand on social media also receive prompt responses.
Convenience: The Mobile App for Starbucks
Starbucks makes it convenient for you to go to the store and pick up your order. Since a large part of Starbucks' demographics are people who are upwardly mobile, and on the go, the mobile app is a perfect way to buy items on the go with a mobile phone and pick them up in the store with a little pause. The Starbucks app lets the company offer all the benefits of a loyalty card, a referral program, and a customer rewards program to the same venue. The more you use, the more deals and free drinks you can get in your favorite stores.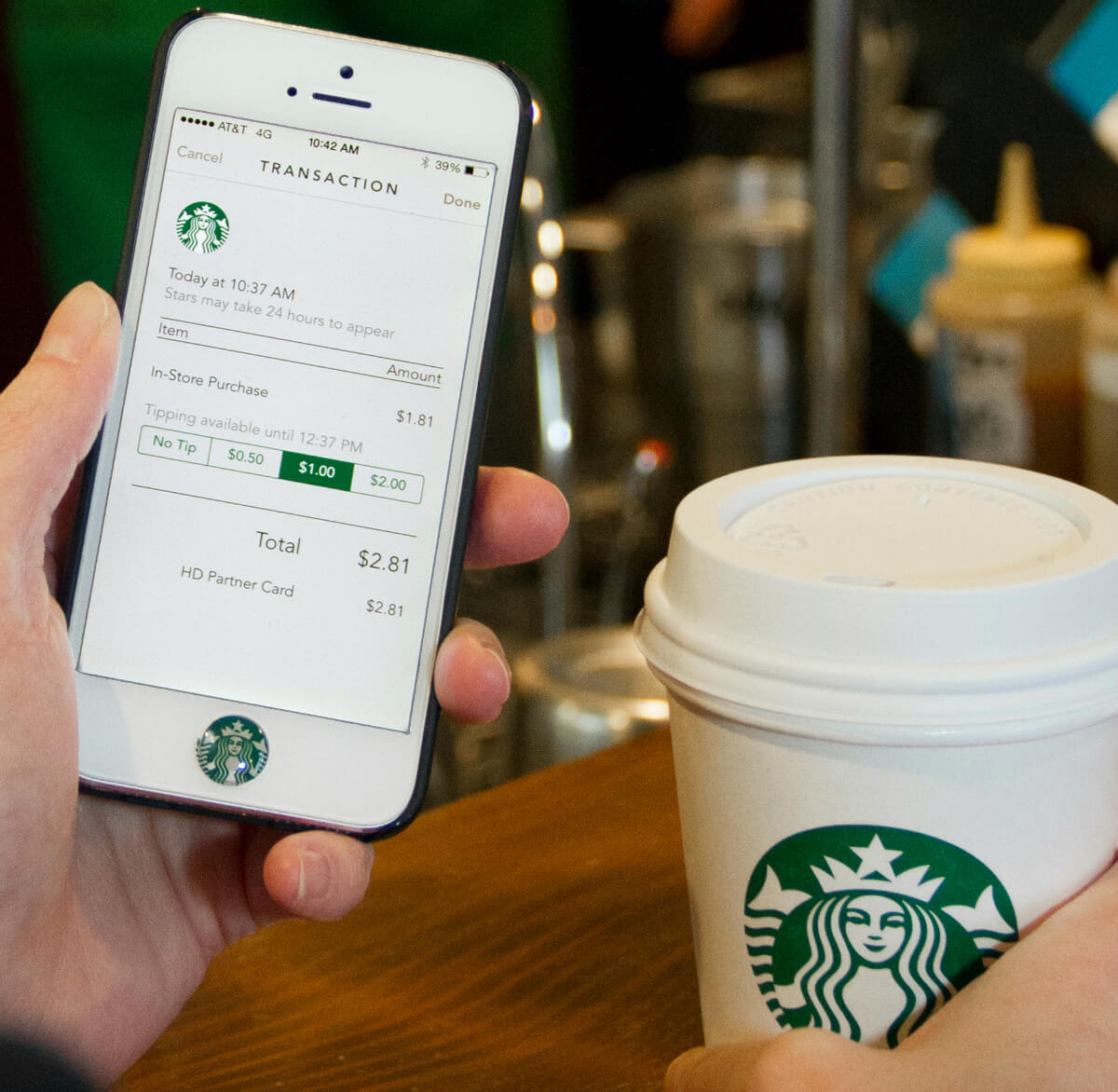 The app also recommends items to consumers by evaluating their shopping patterns and search history. It is worth noting that the ease of using the Starbucks app has been so profound since it was launched in 2011. In fact, more than 20% of all Starbucks transactions are now being made via the app. The app is also available on all major mobile OS platforms to ensure optimum coverage.
Using a marketing app is the perfect way to integrate affiliate referral software into the marketing mix to make it easier for me to do so.
Social Responsibility
Did you know Starbucks is one of the most socially conscious businesses in the world? They have also used their brand to act as social activists at local and international levels. Starbucks is proudly LGBT-friendly and has built its stores as safe havens for people of all preferences. Many brands are now trying to break this line, but they often remain impartial on genuinely divisive topics. Starbucks also annually donates millions of dollars to refugees and migrants for humanitarian efforts worldwide, such as the Syrian crisis of 2015.
Starbucks has also introduced an effort to integrate 10,000 military veterans into its workforce, a move that has been applauded nationwide. In short, Starbucks is socially conscious and does its best to impact the nation and the planet at large.
Conclusion
Starbucks' marketing strategy is complex. Just like their premium coffee – their marketing mix of social media channels and loyalty programs produces great results. They are a branding powerhouse with a massive marketing budget, but they do the right thing. An organization must ensure that its social media activity is reflective of its objectives, vision, and goods. By engaging consumers via social media, advertising, and referral services, sales and revenue would certainly increase. Be easy and be available to your demographics through the most open means of communication they have.
By doing so, you make your business, your brand ambassadors and supporters that result in free marketing pull, making it easier to run a referral program. Although not every brand can be active in social or political advocacy, at the same time, it can be socially conscious and have a great reputation.
Marketing never ceases and can be achieved by a variety of carefully chosen techniques.
Starbucks has shown that it is possible to create a marketing brand from the ground up and retain a human face, outstanding customer service, and a great brand. You, too, can do this for your company by using technology to create websites and apps that bring your product closer to your audience. Getting a Woocommerce affiliate plug-in or adding an affiliate marketing software will also make it easier for your product to be open to new markets.
Starbucks Affiliate Strategy – FAQ
What are the marketing objectives of Starbucks?
Starbucks' marketing objectives are easy to follow. Only a well-defined set of marketing objectives could lead to such a game plan. A marketing goal is a purpose or mission that will serve as the foundation for the overall marketing plan. Marketing objectives have a broader reach than goals. The marketing objectives should have a definite fulfillment timeframe. Every year, a new marketing plan should be created that outlines the anticipated outcomes for that year. Marketing objectives should be consistent and consider business priorities as stated on the SmallBizConnect website (n.d.). The objectives should flow from the company's mission statement to the financial objectives and the rest of the marketing plan. Starbucks' marketing strategy is based on commitment and trust with its stakeholders to cultivate long-term consumer connections. The coffee giant also connects with customers by treating them like family in a welcoming and cheerful setting. In addition, referrals play an important role in the promotion of Starbucks through word of mouth because the company invests little in traditional marketing strategies and instead relies on its stores as promotional bandwagons. This is according to Seltzer, a marketing strategy is the game plan for accomplishing marketing objectives (2010).
What is the marketing strategy of Starbucks?
Starbucks Pricing and targeting: Similar to the McDonald's Hamburger Index, it appears that a Starbucks Latte Index is required. Pricing its products, particularly the hot and cold drinks on offer, should be an important aspect of Starbucks' country strategy. Though the brand has always targeted upmarket customers through a premium pricing strategy in the majority of the markets in which it operates, the strategy must be maintained in new markets into which the brand expands. Premium pricing has the potential to be a stumbling block in many markets for the following reasons:
Only a certain subset of the population can be the target market, which might be quite tiny or niche in many cases.
Younger age groups, who tend to exhibit behavioral patterns that correspond to external coffee-drinking, socializing, etc. type of needs, may be unable to buy Starbucks products.
Premium positioning may result in a perceived image of the brand as excessively upmarket, which may detract from the local coffee shop's basic brand values. In emerging markets and nations where the coffee drinking culture is not well established, it is critical to achieving a balance between these two critical factors.
What's Starbucks' Branding And Customer Experience?
Starbucks, being an internationally known brand, must maintain consistent branding at all times. This includes every message sent, every piece of branded collateral created, and every part of their in-store design and experience.
The Original Siren Logo
Let's start with the design of their logo and branding.
The Starbucks logo alone has gone through four redesigns over 47 years to develop the famous emblem that graces your coffee cup today.
According to the Work Design Group, when Starbucks chose to overhaul its logo in 2011, it encountered a unique dilemma. Since they operate in 55 different countries, they require a brand design that would appeal to a diverse audience. As a result, the most recent logo was born.
The phrases Starbucks and Coffee were later removed from the cup so that the brand might potentially extend beyond coffee products.
Unrivaled Brand Consistency
This sleek, modern design attitude pervades everything they produce. Everything looks, sounds, and feels like Starbucks, from the ambiance in their stores to their Internet content to their advertising.
Even the glasses and tumblers available for purchase at the store have a clean, modern style.
What was the end result? Starbucks' experience is always constant, whether you're reading a social post, waiting in line, watching a TV commercial, or interacting with their brand in any form, everywhere.
I can go to my neighborhood Starbucks and another one an hour away and have the same experience. I know their sizing will still be referred to in the same Italian moniker sizes (Tall, Grande, Venti, etc.), and the coffee I get in one place will taste the same as the coffee I get in another country.
Key Lessons from Starbucks Marketing strategy: Maintaining a consistent brand experience for your customers is critical to drawing them back to your organization and turning them into brand supporters.
What pricing strategy and profit margin does Starbucks use?
According to Investopedia reports:
Starbucks profit Margin:
Net Profit (or Income) / Net Sales (or Revenue)
(Net Sales – Expenses) / Net Sales
1- (Expenses / Net Sales)
So, if Starbucks raises its prices by 10 or 20 cents while keeping expenses the same, increased net sales result in a bigger profit margin. In addition, because customer demand for Starbucks' price is rather inelastic (as mentioned above), a price increase would greatly increase Net Sales or Revenue, increasing profit margin.
These strategies are merely a simplified illustration of Starbucks' pricing game. Its actual pricing plan is more comprehensive and sophisticated, which is critical to its success. According to official Starbucks Press Releases from 2018, the firm had "consolidated net revenues of $24.7 billion, up 10% over the preceding year." In the fourth quarter, the firm established 604 net new stores." So while we spend all of our money on Caramel Macchiatos, we should certainly consider Starbucks' pricing strategies as economics and finance students.
What's the key to a successful marketing strategy?
When it comes to an offline business like Starbucks, customer engagement is the best indicator of success. There are many coffee companies, but only very few stand out. The combination of mouth marketing with quality coffee beans is what made the Starbucks corporation the success it is today.
How does Starbucks advertise?
Startbucks uses a marketing software like Scaleo (with similar functionality), just like many other companies who take advantage of the power of referral marketing.