The data collected from Apple mobile devices would change with the release of iOS14.5. This is how it is done.
Apple is enforcing a Tracking Transparency Prompt (ATT) in the App Store to collect permission. Apps that fail to comply with the prompt will be blocked from the App Store. Long-term consequences will include decreased tracking capabilities and device personalization.
As a result of this big privacy initiative, the percentage of iPhone users who share their unique Identifier for Advertisers (IDFA) with apps will fall from 70% to as low as 10%.
Apple's Update Rolled out on May 6, 2021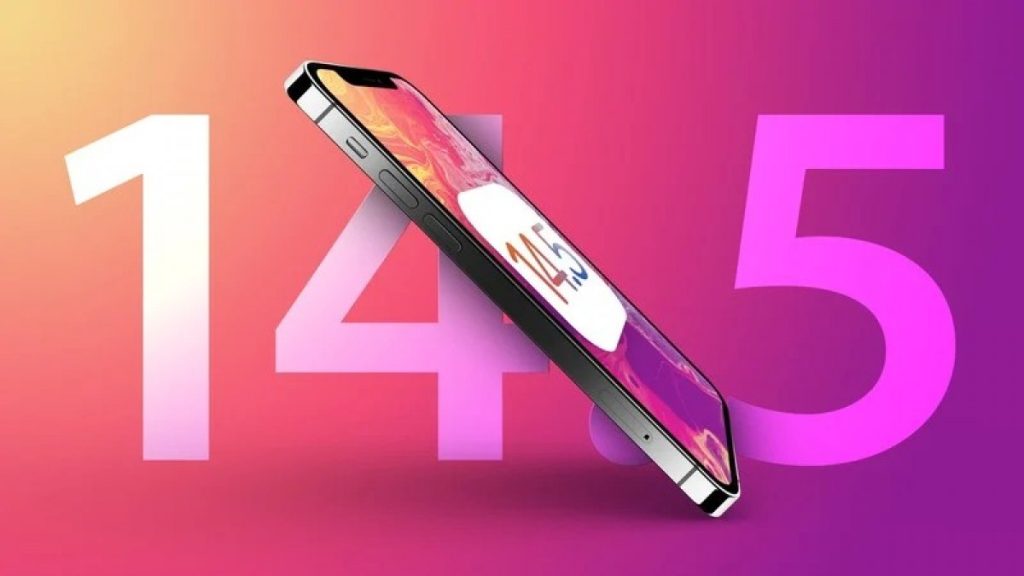 What iOS 14.5 Means for Google advertisements?
Apple has implemented a Tracking Transparency Prompt (ATT) in the App Store following the release of iOS 14.5 last week. Apps that fail to comply with the prompt are blocked from the App Store.
What does this mean for Google AdWords advertisers? First, campaigns running on iOS surfaces (both apps and the web) can experience performance fluctuations as the new ATT policies take effect. To keep on track with expectations, Brands will need to change budgets, deadlines, or bids, and they should closely monitor campaign performance and execution.
To maintain performance for app-based campaigns, brands should consider consolidating to no more than eight app install campaigns per app. In addition, web-based campaigns should have audience expansion allowed on remarketing and customer match campaigns to compensate for missed scope. Finally, allowing for targeting extension or including related audiences may also be beneficial.
App-based campaigns should also consider updating the most recent edition of Google Analytics for Firebase and transitioning app campaigns to tCPA rather than tROAS.
Web-based campaigns should ensure that a first-party tag is used on the web and those arbitrary URL parameters are permitted.
What will happen to Apple's IDFA?
IDFA stands for "Identification for Advertisers." To better understand what's going on with Apple's new update, let's first learn about Apple's advertiser identifier (also known as IDFA). Advertisers use IDFA to classify users, which is linked to each Apple computer.
Advertisers typically see the IDFA code, which allows them to re-target customers. However, it will now only be provided to advertisers if users permit them to track their use through apps.
To help app developers prepare, Apple has posted instructions for obtaining proper tracking permissions on its website:
"In the device prompt, you must also have an aim string that describes why you want to track the user. Until you receive the user's permission to allow tracking, the device's advertisement identifier value will be all zeros, and you will be unable to track them," Apple explains.
How Does This Affect MMPs? (Mobile Measurement Partners)
MMPs have traditionally been able to pull data from mobile apps and serve it up in a structured and informative manner, such as installs, views, and ad clicks. As a result, they give advertisers insight into where their customers are coming from and how a mobile campaign turned out inside their platform. However, with the new changes coming to ATT, their ability to access any of this will be jeopardized.
However, some MMPs, such as AppsFlyer, is using Apple's SKadNetwork to gather data for their mobile advertisers.
The SKadNetwork is a safe way for MMPs and advertisers to recognize app installs and campaigns without tying them to individual user identities. Although using the SKadNetwork is a good option, it does not take into account view-through attribution and only offers data 24 to 28 hours after the initial launch.
The Initial Reaction to Apple's Privacy Shift
This latest update has sent shockwaves across the mobile advertisement ecosystem, prompting brands such as Facebook and Google to respond.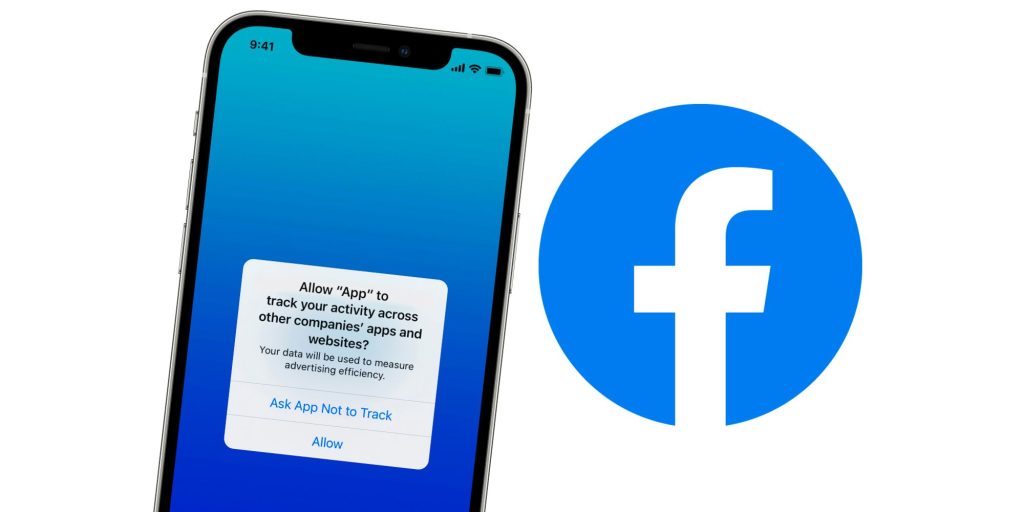 "Apple's policy would forbid such data collection and sharing unless people opt into tracking on iOS 14 devices via the prompt".
According to a Facebook for Business statement, as more people opt-out of tracking on iOS 14 devices, ad personalization and performance reporting for both app and web conversion events will be reduced.
Meanwhile, Google, which has been working on its own privacy measures, informed developers and advertisers about how the change will affect them while also reminding readers about the importance of user privacy:
"Google has always prioritized users and their privacy. Transparency, preference, and control are fundamental to our dedication to users, and advertising is no exception. We remain committed to maintaining a vibrant and accessible app ecosystem in which people can access a diverse range of ad-supported content while remaining confident that their privacy and preferences are respected "According to the Google post, "That is why we will continue to invest in privacy-preserving technologies, including aggregated and on-device solutions like what we are creating for the web in the Privacy Sandbox with ecosystem partners."
Major iOS 14.5 update problems for advertisers
This is a significant challenge for Facebook, which has relied on IDFA to relate revenue to advertising. As a result, its advertisements could be less applicable to users who want to opt out of tracking. This can reduce the efficacy of its advertisements while increasing average campaign costs.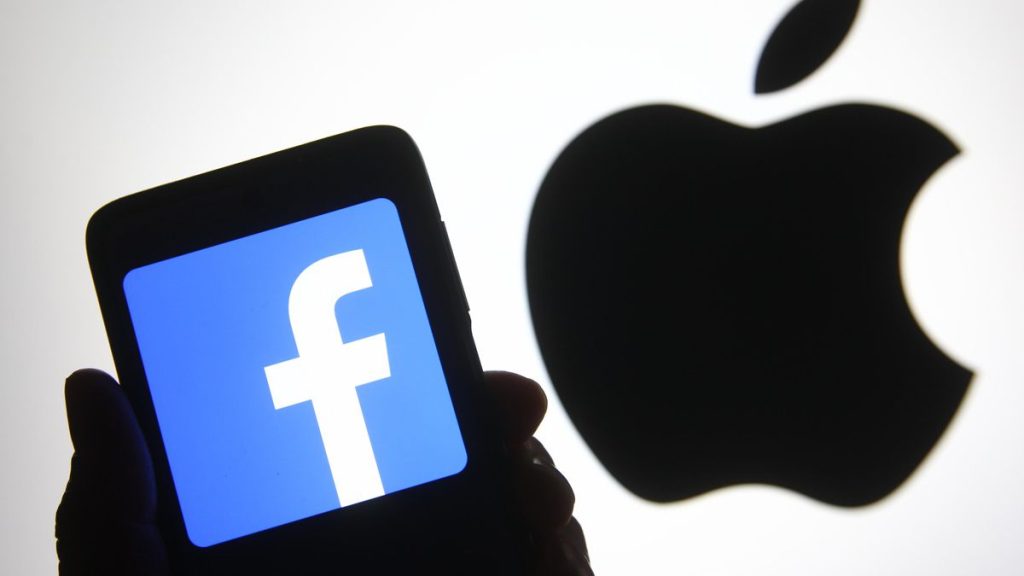 According to preliminary data, only 5% of users have agreed to allow Facebook to track them. This figure increases slightly outside of the United States, but most users have chosen to opt out of tracking.
However, Scaleo's operation is unaffected by the lack of access to IDFA. Scaleo collects information about visitors' website operations using cookies, HTTP requests, and scripts. In addition, IDFA is only used for mobile apps, not websites. So, while the overall advertising environment may be changing (prices, ad relevance, and so on), tracking with Scaleo remains safe.
Know that there are other tracking methods besides IDFA that other major players have already implemented prior to the iOS 14.5 update. Google confirmed that it would not collect IDFA for its iOS apps and, as a result, the ATT prompt will not be shown.
Facebook ads will continue to function with a workaround (Facebook has already published the SDK supporting SKAdNetwork, which is an alternative attribution tracking solution proposed by Apple).
In a Nutshell: Apple's New iOS 14.5 Privacy Practices
In addition to the release of iOS14.5, Apple also announced that a change would be made to Apple's AppTrackingTransparency (ATT) Framework, which is basically its data sharing and privacy policy.
Apple would also require all mobile app advertisers to obtain user permission to track their web and app behavior.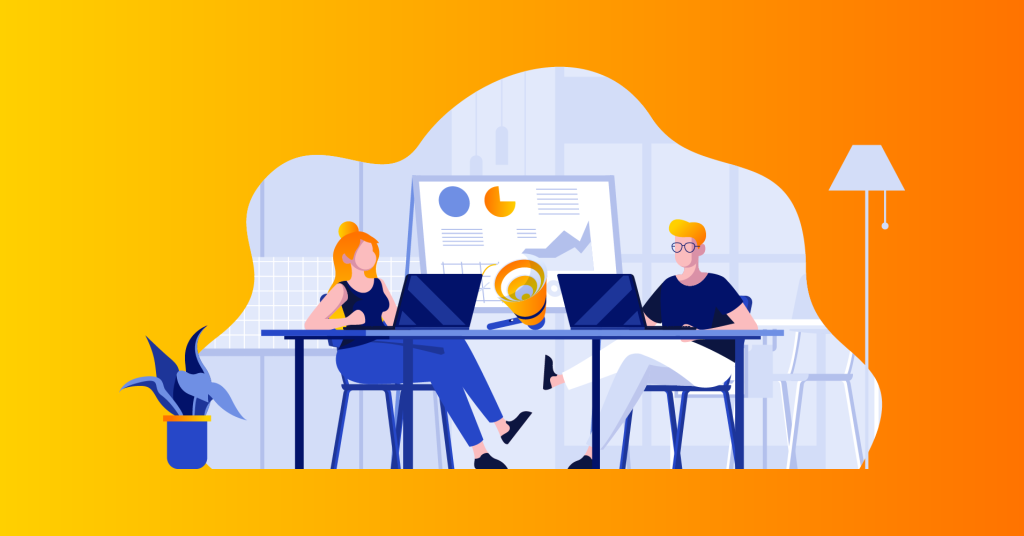 While this gives customers the most privacy, protection, and control over the advertisements they see on their web and mobile devices, it is anticipated that not all users will welcome this opt-in prompt. In addition, businesses can find it more difficult to reach their target audience and produce relevant advertising as a result of this.
When an Apple user installs your app in the future, they will be asked if it is okay for the app to track them. Furthermore, with limited app user data, companies such as Google report that advertising could perform and return worse than before the change.
Though Apple's pivot may seem surprising, it is not the first big tech company to take action on data privacy. Another big player in the advertising industry revealed only last year that it would phase out third-party cookies on Chrome and provide replacement tracking tools, such as its Privacy Sandbox, after 2022.
Conclusion – iOS 14.6 Impact on Advertisement
Prior to the release of iOS 14.6, Safari had blocked third-party cookies since version 13. This had an effect on tracking to some extent, and you can read more about tracking without third-party cookie help in one of our previous posts.
In short, you must choose your domains correctly in Safari. If your tracking domain in an affiliate campaign is a subdomain of the one used by your bid and/or landing page (for example, if your tracking domain is 'track.something.com' and your landing page domain is 'something.com domain), Scaleo cookies would be considered as first-party cookies. As a result, they will not be blocked.
If the domain names vary, the cookies are flagged as third-party and blocked.
iOS 13 Update and subsequent updates have also introduced several features that restrict cookie lifetime in some cases, detect 3rd party cookies more rigorously, and so on. In this respect, the iOS 14.5 update did not change much.