With blogging, you can earn a full-time income, and many bloggers across the globe have already proven it. However, that depends entirely on which methods you use to make money with your blog. In this blog post, we will discuss the 2 most popular ways that are accessible to most bloggers.
Blogging is something you do continuously. But the term 'blog' is also often used for just publishing 'articles.' The difference between the two is that a blog is often time-bound and may be irrelevant for a while; an article is not and therefore falls under the category of evergreen content.
latter means that an article is still interesting and relevant even after a few years and is consequently not getting outdated quickly.
If you want to make money with your blog, it doesn't matter whether you are blogging about current events or writing timeless articles. However, evergreen content will save you a lot of work, as you won't need to produce new content continuously.
What are the most popular topics for a blog?
If you want to be unique, the best topic for your blog is 'yourself.' However, this may not be the most profitable subject out there…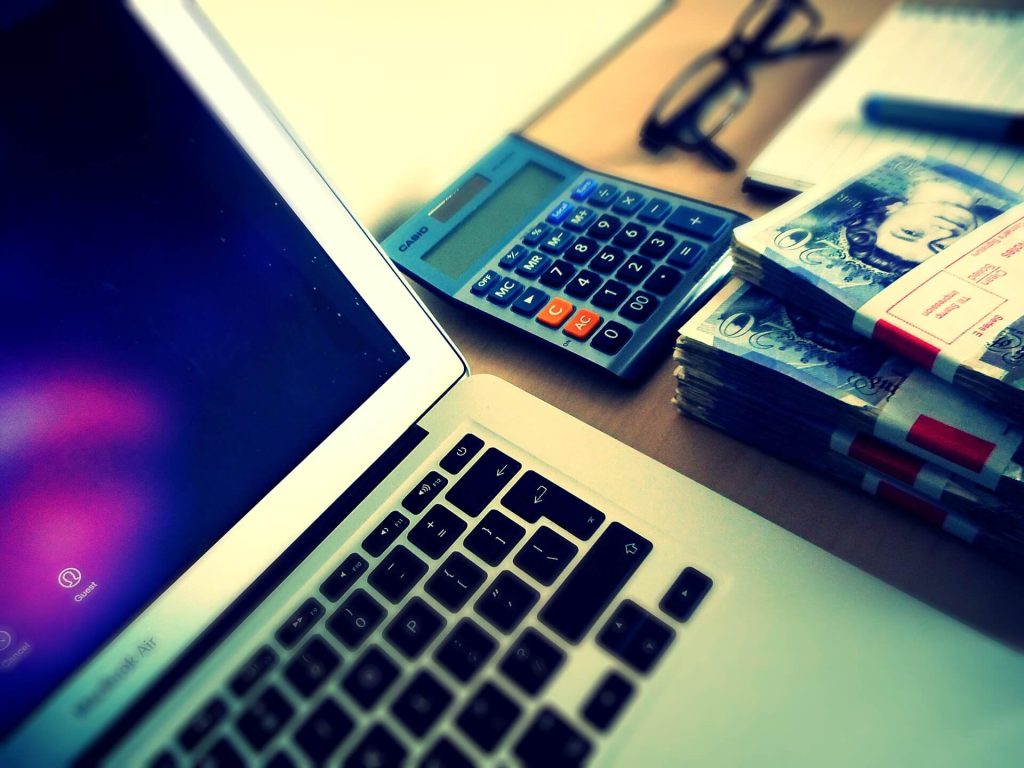 The most popular topics for making money with a blog are lucrative niches such as:
travel
beauty
fashion
makeup
health
climate
lifestyle
It is good to choose a niche that you like and that you have experience with. Readers generally notice it.
How many blog readers will I need?
Making money blogging will only be a success if you have enough visitors to your blog. Think of a lower limit of at least 10,000 visitors per month on your blog if you want to replace your daily job with a blogging career.
It is unrealistic to expect 10,000 visitors to your blog in the first month (unless you are somehow known in social media). Traffic is something that must grow over time.
Many people start blogging but stop after a month or two. That's wrong simply because there are opportunities for those who persist.
How to get more visitors to your blog?
When you start blogging and want to earn money from your visitors, it is essential to consider how those visitors end up on your blog.
Are you going to share your blog posts on social media, or do you prefer to wait for people to find you through Google? Either way, your blog should be interesting to read.
Think about what people are looking for, and then write a blog post about it.
For example, this blog post is about 'making money with a blog.' People like you land on this article from Google. Therefore, it is written to answer your question, and this attracts these blog readers.
If you want more visitors to your blog from Google or other Search Engines, it is better to write distinct blog posts. Instead of 'Make money online,' I target the keyword 'make money online with a blog.' 
The reason is that I am not the only one who blogs about it, and it is more difficult to get to the top of the search results when using general search terms. 
I myself always focus on narrow search terms because a specific target group can earn you a lot of targeted revenue.
I advise starting your blog with passion before starting with the financial side. Initially, there is nothing to earn, and focusing on money right away does not make much sense. 
Rather, focus on quality content.
For more tips to help you start making money online with your blog, I suggest checking out top bloggers that write about that in detail.
There are 2 ways to make money blogging and once you have some visitors on your blog, you can start making decent money with it.
Make money blogging with Google Adsense.
Google Adsense is an interesting way to make money on your blog. You don't have to do anything, just create an account on Google Adsense and then paste a piece of code on your website, where (relevant) advertisements will be displayed.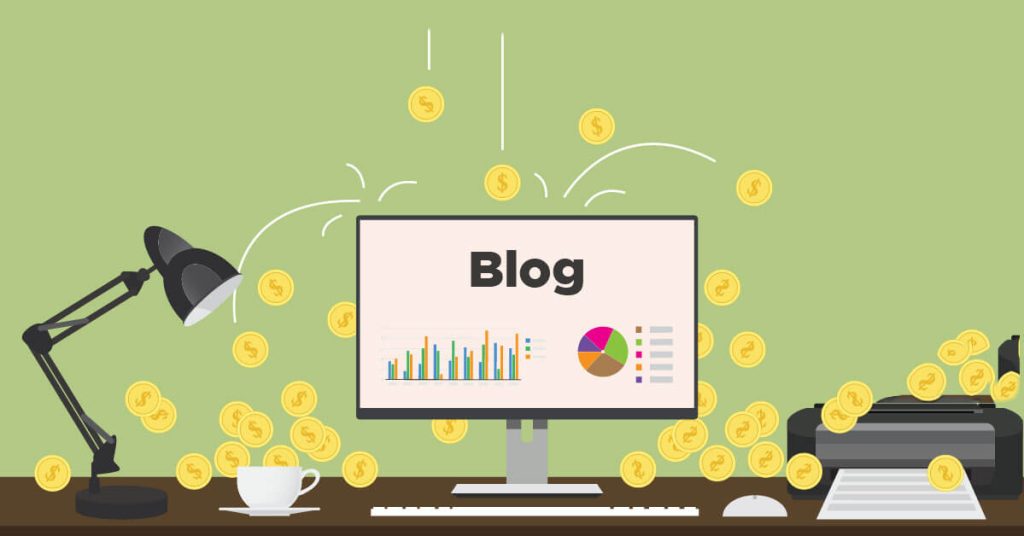 You will be paid per click on the ad, or for 1000 impressions if you are a big fish.
How much you will earn greatly depends on the niche and visitors. If your US visitor clicks on a real-estate-related ad, you will get a lot more than a click from a visitor from a less-targeted country on a pizza ad.
On average, you can at least expect to earn around $3 for every 1,000 visitors to your blog. Obviously, that's a minimum, but even if you eventually work your way to 10,000 visitors monthly (which we mentioned earlier), $30 won't probably cut it.
I recommend running Adsense only as a "side" passive revenue on popular blogs. It could be a nice revenue stream running in the background, covering the server's costs, for example.
Make money with affiliate marketing
Affiliate marketing remains the best way to make money online, regardless of what platform you are using.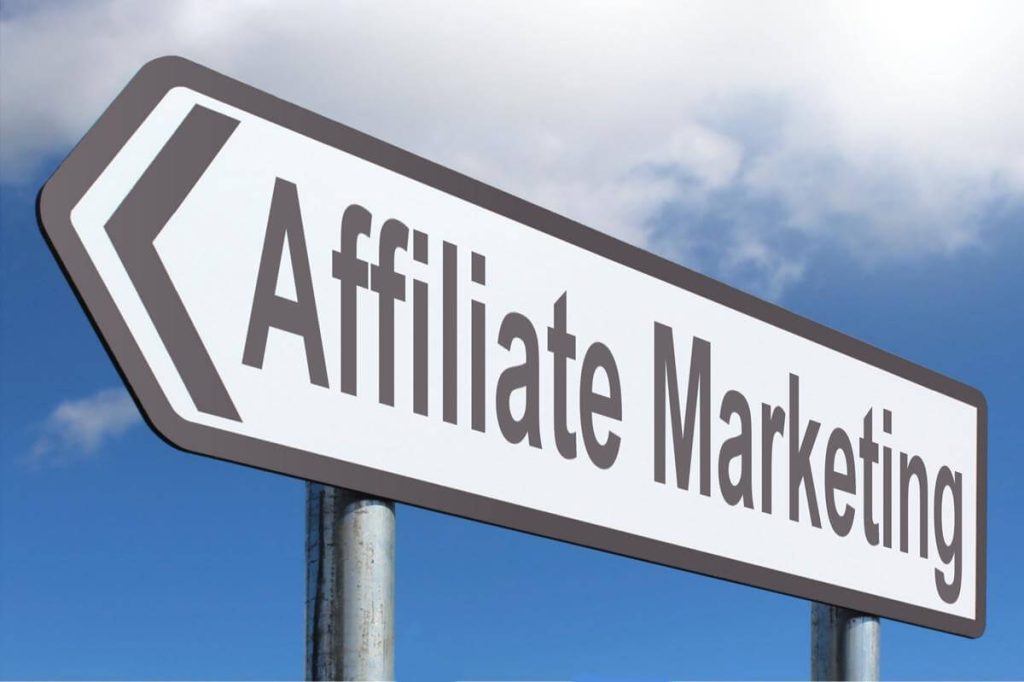 "Affiliate marketing" means you tip a reader on your blog about a product or service (generally in the form of review or recommendation). When that reader subsequently buys the product or service, you will receive a commission. 
In other words, you promote and earn money from someone else's product.
Affiliate marketing vs. Google Adsense
Unlike Google Adsense, you now choose which product you will sell, and you get money per sold product instead of per click.
You can join an affiliate program of a large e-commerce shop (such as Amazon) and select relevant products or services you want to promote. You will then receive a unique link to place on your blog to track whether a sale comes from you or someone else.
The affiliate marketing sales commissions can be high, so I prefer it over Google Adsense. The commission varies between 2% to 50% of the total goods price, depending on the product. The most substantial commissions are usually on digital products. For example, services in highly competitive niches, such as "web hosting," pay around $100 per sale.
Blogging is big in 2023
As you may have noticed, blogging is big business. The good thing about it being so successful and increasingly popular is that you can earn a lot of money if you know how to monetize your niche wisely. 
If you decide to start your own blog, remember that it will only pay out in the long run, so don't expect immediate results.
I strongly prefer to make money with affiliate marketing on my blog because you can earn money even with very little traffic (if you play your cards right), and the payout is significantly higher. Since you will not need to wait for your blog to become super popular before you can see some ROI, it can also be a lot more encouraging, as you will see fruits of your labor coming to fruition.
Last Updated on May 29, 2022