White label affiliate marketing software, who is it for, and why do you need it for your business?
White label software means it is completely customizable, allowing businesses to rebrand it as their own. It is usually sold as part of a subscription, with the software developer lending rights to use and customize the front-end aspects for the duration of the subscription.
Top 10 White Label Affiliate Marketing Software and Tools
We will discuss the benefits and the importance of private label partner management software, but let's first jump right into the list of top 10 white label affiliate marketing software in 2023:
| Software Name | Description | Price |
| --- | --- | --- |
| Scaleo | White-label affiliate marketing tracking software, provides the most powerful tools for affiliate business businesses. This is an all-in-one affiliate management software. | Paid SaaS |
| Elioplus | PRM software. Enables your partners to register deals, distribute leads, manage your content, collaborate in real-time and many more features. | Paid SaaS |
| UpPromote | UpPromote offers white-label solutions. | Paid SaaS |
| Affluent.io | Affluent aggregates data from all of the affiliate platforms you work with into one unified dashboard so you can save time and focus on growing your business. | Paid SaaS |
| HasOffers | Affiliate marketing platform that allows tracking, managing, and promoting affiliate campaigns. | Paid SaaS |
| LinkTrust | LinkTrust is a cloud-based solution that helps marketing and advertising agencies track and manage performance marketing campaigns. | Paid SaaS |
| AffiliateWP | AffiliateWP is WordPress's easiest affiliate management plugin to create a white-label affiliate dashboard. | Free Plugin |
| Refersion | Refersion accelerates influencer & affiliate marketing program revenue growth for e-commerce brands. | Paid SaaS |
| Tapfiliate | Tapfiliate is white-label affiliate marketing software at all tiers except for the lowest (Starter) plan. | Paid SaaS |
| WP Affiliates Manager | This wp affiliate plugin facilitates the affiliate's recruitment, registration, login, and management process. | Free Plugin |
Most software in this list is sold as software-as-a-service (SaaS), with the primary exception being enterprise software (and some large institutions such as schools and universities).
You are paying for the right to download and use software for a set amount of time, with the understanding that you will have to repay at the end to continue using it. This is the business strategy used by the majority of affiliate marketing software (including white-label affiliate marketing software and tools).
White-label SaaS products usually combine software and support services that have been rebranded for different businesses. This can be accomplished by either adding each customer's brand components to their copy of the software or providing an unbranded platform that their customers can modify.
---
What is White Label Affiliate Marketing Software?
White label software means it is completely customizable, allowing businesses to rebrand it as their own. It is usually sold as part of a subscription, with the software developer lending rights to use and customize the front-end aspects for the duration of the subscription.
This means, customers can add their own branding elements and present the software to end users as their own, using their logo and brand color scheme. In some cases, such as in the case of agencies, the agency may purchase the software, rebrand it, and resell it to another customer.
Today, we'll talk about how this brandable software model can be used in affiliate marketing and how it can benefit your business.
Why Use White Label Affiliate Marketing Software?
White-label affiliate software is a customizable and fully brandable platform that enables companies to provide an affiliate marketing program to their clients without investing time and money in creating their own platform.
Starting a white-label affiliate network? Read our full guide: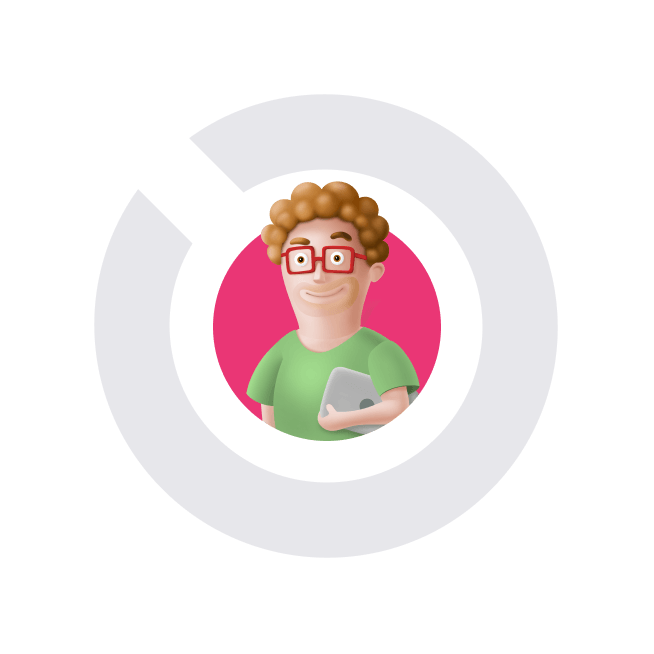 Part 1: Where to Find Affiliates?
Part 2: Where to Find Good Offers
Part 3: Affiliate Network Technical Basics
Part 4: How To Pay Affiliates?
Part 5: Where to Promote Your Affiliate Marketing Program?
Part 6: Where to Get Quality Traffic?
Part 7: Performance Marketing Software – What You Need To Know
Part 8: Why You Need a White Label Affiliate Marketing Software
As an entrepreneur, you can get caught in various loopholes, such as not being in the market long enough, leading you to make mistakes that others have already learned and mastered.
White Label vs. Regular Affiliate Marketing Software
But, you may ask, what's the difference between a white label and a standard affiliate marketing software?
White label software, such as Scaleo, is an out-of-the-box solution, which you can simply install or integrate with your business, add your logo, and brand colors, and since it's running on a subdomain of your main business, it appears to be seamlessly integrated as a part of your website. It looks, acts and feels, as a part of your website.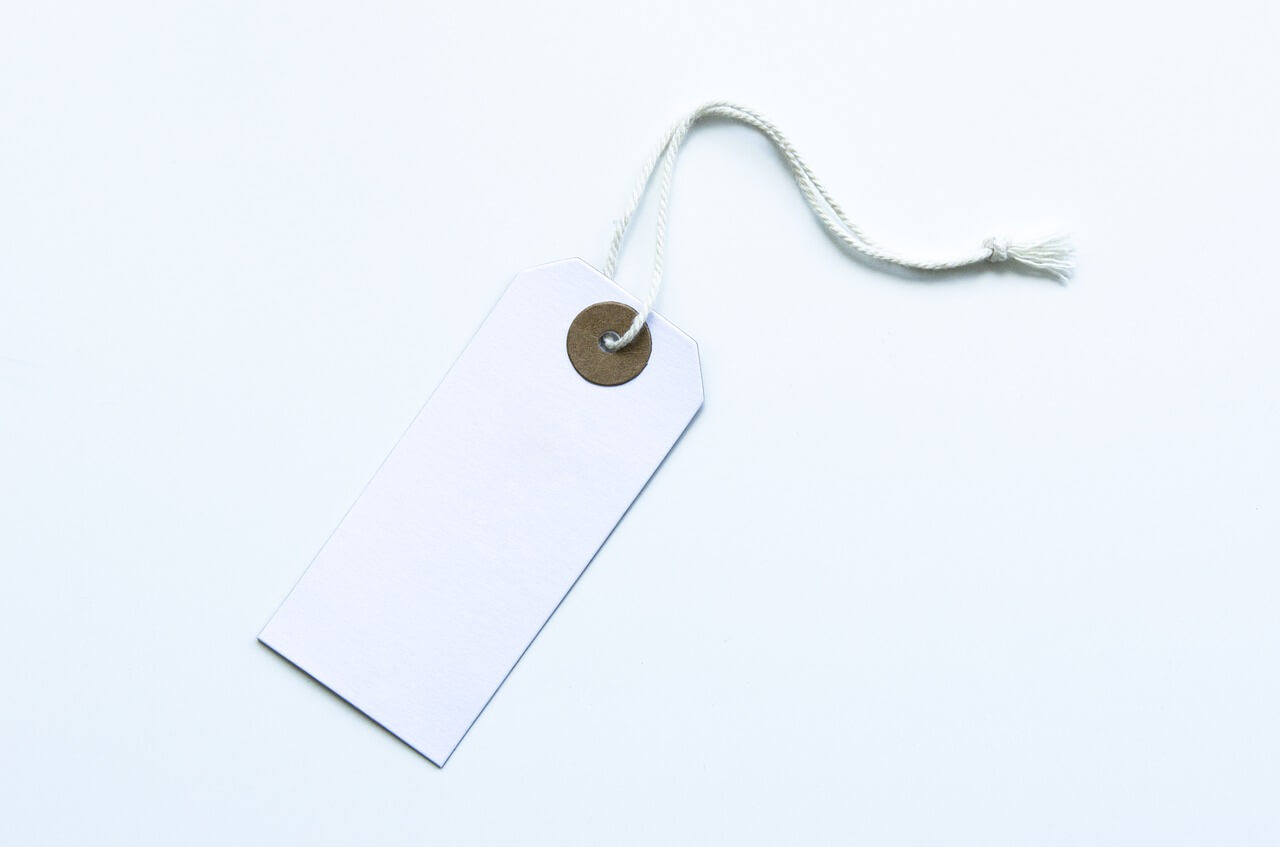 On the other hand, regular affiliate software can be rendered on the vendor's server, it means a potential affiliate who finds you on YourDomain.com will then click on the affiliate program tab and will be taken to NotYourDomain.com partner program network, where they will sign up as affiliates.
Even if affiliate software is physically hosted and is a part of YourDomain.com, it will have the branding, logo and design elements of that particular affiliate marketing software provider. This means, partners will have a clear understanding that the affiliate partner portal is integrating a 3rd-party script.
While there is nothing intrinsically wrong with that, many companies, especially those serious about their business, prefer a smooth and seamless affiliate integration.
This becomes even more relevant when the business owner decides to launch their own affiliate network (as opposed to a simple affiliate program). In this case, running your entire business under another company's identity gets awkward.
Now, if this wasn't enough to convince you to favor white label affiliate software over a regular one, here are some of the advantages that will certainly persuade you to a 'white label' solution:
Advantages of White Label Solutions for Affiliate Networks
Now, if you are not looking for a partner program, but to build your affiliate network. What is it and what should you consider?
Affiliate network software, in this case, becomes a core "operating system" when running your own affiliate network, especially remotely hosted. And, since it's the core of your business, you should choose it wisely. Mainly to avoid migrating your entire business later to a whole new network software, with all the incompatibilities and data loss that comes in tow.
Why would you want to choose a non-branded (or private label) affiliate network software?
The answer is simple and we have mainly covered it already. When you host your business on a network such as Commission Junction or ShareASale, your affiliates will only see the logo of these companies and you cannot customize your network look, feel or functionality in any way.
Just like any other private label software, when using private label affiliate software for networks, you can customize the color scheme, add your company's logo and make the whole affiliate dashboard match your brand identity…
As you already know, Scaleo offers a white label affiliate marketing software, but what many of you may not know – is its' advantages.
1 – White label affiliate marketing software is fast and easy to brand
Generally, white label affiliate marketing solutions are ready-to-use and fully ready for dozens of popular integrations, making it easy to quickly and easily set up your affiliate program. It helps you develop your own brand and identity and get on the playing field quickly.
2 – White label affiliate marketing software is time and money-saving
As a business owner, promoting and selling goods and services on your own may be monetarily and exhausting.
However, going for a private label affiliate approach can save a lot of money, effort, and time that can be spent elsewhere. Businesses interested in seeking a partner solution on their own (and from scratch) should not forget that creating the architecture, planning, constructing, and testing a solution is time-consuming, not to mention financially draining.
3 – Outsourced support and updates
While you will still need to handle all communication regarding your business, all the technical aspects of running the affiliate program will automatically fall into the hands of skilled support tech people who offer the white label SaaS software. If anything breaks, or doesn't work as it should, you won't have to worry about fixing it, and most importantly, your partners won't notice because of the invisible integration with your business.
4 – Easy to brand
White label affiliate software is designed to be easy to brand because it is created to allow businesses to offer their own branded affiliate programs without the need to develop their own software from scratch. Businesses can easily modify the software's appearance, functionality, and other aspects to match their brand identity and business needs.
Here are some reasons why white label affiliate software is easy to brand:
Customizable Interface: Rebrandable affiliate software usually comes with a customizable interface that allows businesses to modify the look and feel of the software to match their brand identity.
Customizable Features: White label affiliate software is designed to be modular, with various features that can be turned on or off depending on the business's needs.
Scalability: White label affiliate software is designed to be scalable, which means that businesses can easily expand the software's capabilities as their affiliate program grows.
Businesses can add new features, modify existing ones, and integrate with other systems to create a more comprehensive solution.
5 – Cheaper than hiring an in-house developer
Building your own affiliate network from scratch may sound like a logical thing to do when starting a business, but the cost margins are incomparable. Creating your own network requires a lot of money and work, with no promise of return. When you use a white label third-party tool (often cloud-based), you pay developers or manufacturers for an affiliate program infrastructure that has already been developed, tried and tested. Naturally, white labeling is less expensive than hiring a developer to build a product from scratch.
The time and money must be factored in even if you think you can create it yourself.
White label affiliate software offers a more economical solution than hiring an in-house developer to build custom software due to several reasons.
Building custom software from scratch can be time-consuming and costly and demands a specialized team of developers. White label affiliate software is already developed and tested, which implies that businesses can save money on development costs.
Once the white label affiliate software is purchased and implemented, businesses don't have to worry about maintenance expenses, as the software provider is responsible for maintaining and updating the software. On the other hand, with an in-house developer, businesses would need to hire additional staff to maintain and update the software, which can add up to ongoing costs over time.
Private label affiliate software allows businesses to quickly implement the software and launch their affiliate program within weeks or even days. Building custom software from scratch can take several months to years, depending on the project's complexity.
Finally, when businesses purchase customizable affiliate software, they typically receive ongoing support and access to software updates from the software provider, which can add significant savings over time as they don't have to pay extra fees for updates or troubleshooting issues on their own.
All these reasons make white label affiliate software a more cost-effective solution for businesses looking to launch an affiliate program quickly and with minimal upfront costs.
6 – White labeling increases brand visibility
Paying extra for white labeling on all the things you offer is a terrific method to spread your brand name and improve public awareness of your brand.
Having your brand's logo and color scheme across the dashboard and inner pages allows you to focus on your business, giving your users and affiliates the feeling that they are on one of your website's pages, which can also be easily found through Google.
7 – Increases loyalty
Obviously, the third-party products you're white labeling and adding to your inventory are reliable and satisfactory (or they should be!). Your white-labeled software will become synonymous with convenience, quality, and increased brand loyalty every time a customer uses it. People will see the private label solution as an integrated part of your business, and learn to accociate it with you.
8 – Benefit from experts in the field
If anything goes wrong or a customer complains, most third-party tools will either fix it for you or work on a long-term solution for your needs, including custom customizations. Choose a reputable third-party white label SaaS with reliable support and sit back and enjoy delivering your clients a terrific tool while someone else handles the difficulties.
Who is White Label suitable for?
Now, you might be wondering, is it for me? A white label approach would be the most effective solution for large websites with a lot of traffic. Publishers who sign up with Scaleo and opt-in for a white label solution are websites that receive millions of views per month.
Very small companies that don't have a strong brand identity and don't need to establish a strong presence online, might not need to pay extra for a white label solution. While it would still be better for any type and business site, I am sure no one can imagine signing up for a Coke-Cola affiliate program and seeing a green partner program page with alien "AffiliateSoftware" brand and badges all over.
You would expect to see the red color and brand fonts throughout, with a seamless integration.
And, I am sure you would also agree, that a local shop that sells goods online as a means of side revenue, won't be hurt if their loyal customers or potential partners see that they employ a 3rd-party script to power the conversion tracking system.
So, at the end of the day, it's up to you to decide where your business falls on the affiliate marketing business spectrum.
If you aim to build a strong identity online and want to provide your partners with a smooth user experience, white label software is the only way around it.
White Label Affiliate Programs
It's important to note that not all of these programs may offer white-label options or be currently offering private label programs. It's best to research and see which white label affiliate programs are currently available in your industry or niche.
Conclusion
All in all, white label affiliate programs or networks enable companies to use their branding to sell a product/service without investing significantly in technology or infrastructure, in addition to growing consumer conversion rates.
At Scaleo, we help businesses launch private label affiliate programs and help affiliates thrive with our accurate and unbranded affiliate management tools. Ready to get started? Feel free to schedule a free demo call or check out our live demo. Our white-label affiliate marketing solutions will allow you to start an affiliate program or network without building the infrastructure or technology yourself, as well as simplify the conversion process for customers. You can then focus on creating your brand and promoting your company, while everything will run smoothly in the background.
Looking for premium, unbranded, white-label affiliate marketing software that allows you to customize the look, feel, and functionality? Check out Scaleo! Schedule a demo call or try it free for 14-days, no credit card is required.
Frequently Asked Questions About White Label Affiliate Marketing Publisher Software
What is a white label partnership?
In a white label partnership, a company can outsource the needs of its customers. This arrangement saves business time and resources, which they can conveniently invest in their core business operations.
For any business owner, the confidence of winning clients is about providing all-round value. There must be uncompromising reliability in all facets of service delivery, from on-boarding and monitoring to billing.
What are the key benefits of white label affiliate marketing publisher software?
The White Label affiliate marketing software allows the software product's technical experience to be leveraged with the marketing expertise of the organization using a white-label approach.
The White Label affiliate partnership is a win-win proposal as these skill sets complement and support all stakeholders.
In software products, the White Label affiliate software, just like any other white label software, indicates that a software product is being sold to the customer by the software business with the customer's own branding. Customers have the full benefit of rapidly joining the market by reducing the time of software creation and can channel their whole bandwidth into the marketing of the product.
Moreover: Partners may give their customers a product that they may not be able to produce themselves. Consumers trust that their partner is delivering the product, so they are unlikely to be searching for alternative providers. Partners can build new revenue sources for their businesses with little time/resources dedicated to creating apps. Offering an additional product will improve the relationship between partners and their customers.
Is there white label affiliate network management software?
Yes, for example – Scaleo. For affiliate network management software, Scaleo is ideal. It's a widgetized white-label affiliate marketing solution that offers full UI customization to fit your brand – from logo to color scheme. This affiliate marketing management software will cover all your needs and help you grow.
What's the difference between private label and white label affiliate solutions?
For the most part, names are synonymous because the distinctions are relatively small. The term "private label" refers to a physical product marketed by a store, while the term "white label" applies to services such as SaaS, like Scaleo's white label affiliate software.
Another minor distinction is that the provider of a white label service is, in some situations, required to self-identify with a "powered by…" tagline to insulate the consumer from non-performance-related liability. In the case of a private label, the ultimate liability rests with the manufacturer.
Can white label affiliate software be integrated with Shopify?
What does it mean for a company to want to license white label SaaS?
Affiliate marketing SaaS software helps partners to market SaaS to their clients as if they were making them themselves.
In reality, this can be called a 'technology provider.'
What is a white label affiliate network platform?
A white label affiliate network platform is basically the same thing as white label affiliate software, white label SaaS products or white label marketing software; both provide a solution for managing affiliates, measuring campaign performance and sending out automated payments.
Which platform is best for the white label partner program?
f you are looking to start a white label partner program, you should choose a partner software such as Scaleo, that supports changing colors and uploading your own logo, to make your partner program match your brand. The ideal white label marketing platform should allow you to adjust the look and feel of the program to your brand while maintaining the functionality of the original
affiliate program platform.
What is a "white label" affiliate solution?
A white label solution allows you to legally brand a third-party product or service for a fraction of the cost, compared to building your own branded script from scratch.

If you are looking to launch your own affiliate network, for example, you may want to use a white label affiliate software because:
* Hiring a developer to build your own custom affiliate networks would cost a great deal of money, will take a great deal of time, and you may end up with a less-than-perfect unstable script that will require lifetime updates and improvements.
* When you launch an affiliate network, you must focus on your own brand, so promoting your networks with logos of ShareASale or CJ all over the dashboard may not build the trust you are looking for in your affiliates.