How to pay affiliates – does it matter? Who should adapt, you – the business/network owner or your affiliates? Let us examine today the most important aspect of affiliate business – the payouts. We will learn why this is important and discuss the available payout methods.
20 Ways to Process Affiliate Payments – Quick Overview
---
Why is the payment choice method so important?
According to Tipalti's survey:
41% of the affiliates stopped working with an affiliate network because of a payout-related issue.
65% of affiliates left an affiliate network because of repeated payment issues.
In other words, if withdrawing earnings becomes a problem, most affiliates will just turn around and leave.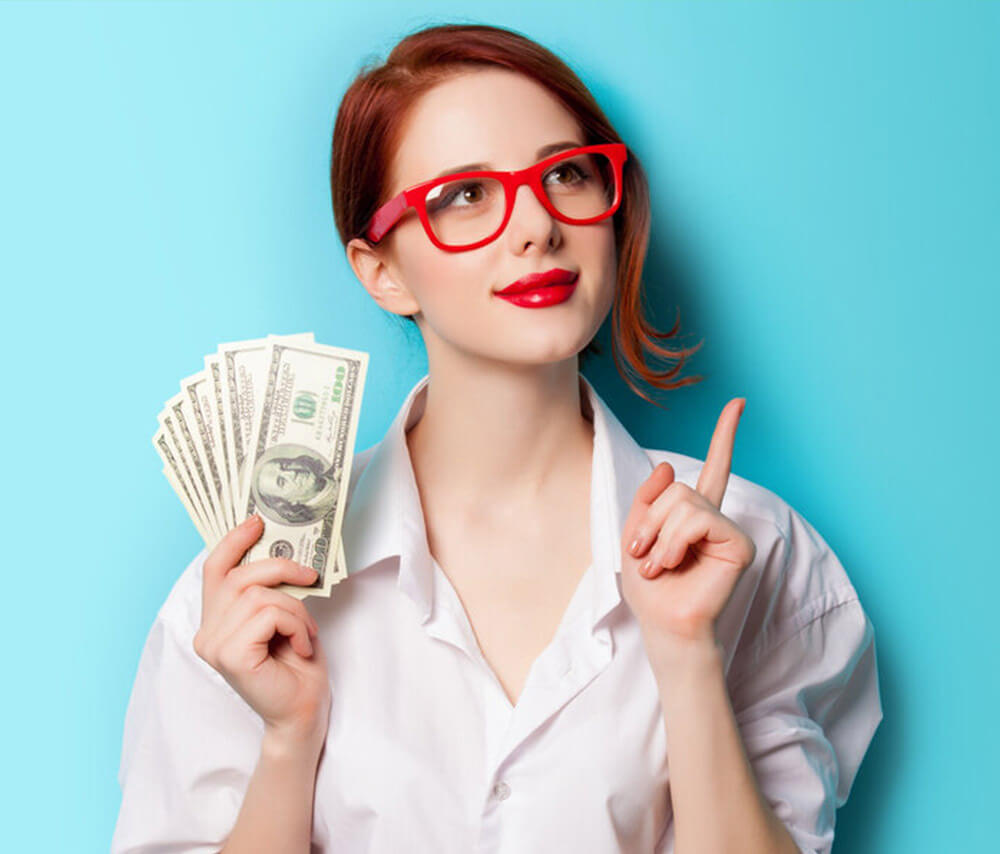 In general, for partners in your affiliate marketing network, affiliate marketing is a profitable way to earn passive income with their business.
But one thing that not many affiliate network owners deal with is the question of how affiliate marketers get paid. This question could make potential affiliates unwilling to join the program or even consider leaving.
In this article, we'll discuss how affiliate partners get paid so that you can better understand affiliate publishers' diverse payment choices at their disposal across the globe.
Affiliate Payment Options – How To Pay Affiliates?
Weather you're running a very small affiliate program or a super-sized affiliate network, there are a lot of means you can use to pay for your publishers. You can use a few different gateways to process payouts. The key here is to aim for affiliate payment automation, which will take away a lot of hassle and manual work from your business routine.
Not every payment method is available in every country, and the fees may vary dramatically, so it's all about finding the perfect balance between your and your affiliates' convenience.
---
PayPal
PayPal is one of the most popular online payment systems that has been around since 1998. The best thing about PayPal is that it does not allow affiliate programs access to their publisher's banking information; all of the publisher's commissions go to their PayPal account, from which they can transfer the funds to their local bank account. The other wonderful thing about PayPal is that it is perfect for foreign customers.
PayPal is essentially an e-wallet that lets you collect payments and pass money between individuals and businesses in seconds. You can also make any online transaction and withdraw cash. It offers excellent features, such as:
PayPal.Me, a peer-to-peer program for requesting payment;
PayPal Credit is an online service for crediting PayPal users (so far, only in the U.S.).
PayPal payouts are a reliable, fast, flexible, and super-safe payment system available across most affiliate and ad networks. PayPal is a popular affiliate payout solution worldwide, accepted in nearly all countries worldwide. The only notable downside could be the high fees. Generally, it's 2.9% of the total amount + $0.3 fixed fee per transaction. For example, if you send $10 via PayPal, the recipient will only receive $9.41, and that's 5.90% going to fees, effectively.
---
Payza
Payza was set up in 2008, has more than 9 million users, and operates in 195 countries with 21 different currencies.
Any of PayPal's "embargoed" countries are open for Payza, and it has completely embraced PayPal's business model. It offers both a secure portal for companies and a user-friendly, super affordable individual service.
The best thing about Payza is that it is trying to keep its platform flexible, which is good, particularly for affiliate marketers when accepting payments. There are many options for withdrawing their affiliate earnings – bank wire, bank transfer, Payza prepaid card, or check (U.S. members only).
Another great feature of Payza is that it enables Bitcoin to be transferred; the fee for BTC is only 1.2% while receiving funds fee is the same as Stripe and Paypal – 2.90% + $0.30.
---
Skrill
Skrill, formerly known as Moneybookers, is another payment processing method used often by affiliate programs, especially those many with foreign affiliates.
The good thing about Skrill is that affiliate payouts can also automatically convert the currency, so no matter where the affiliate is located worldwide, they can get solid payouts without any issues.
Skrill is also often used in the online gaming industry and keeps users satisfied with low fees. People can also use their Skrill wallet to shop online (instead of using their credit card).
It is available in about 190 countries and supports 40 currencies. Publishers can use Skill in case they see that other e-wallets are not available for them. For other integrated methods (BitCoin, Neteller, etc.), Skrill will charge you a percentage off the transaction.
Skrill is free to join and has free maintenance for as long as you use it every 12 months. Otherwise, unlike others in our list, it will charge a monthly fee of $2.
---
WebMoney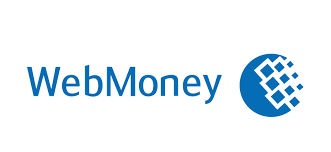 WebMoney is one of the most common payment channels in Eastern Europe and the countries which were a part of the former Soviet Union.
For anyone who wants to use their funds to purchase traffic, web hosting, or a domain in that area, WebMoney is a perfect choice.
This payment system currently operates in 91 countries with local currencies for national transactions or in USD or EUR for global/international payments.
WebMoney Transfer also offers online banking services, P2P payments, internet-based trading sites, merchant services, and online billing systems.
One of the main benefits of using WebMoney for publishers, is that it keeps its' fees low. The fee for a P2P transaction – charged by the sender – is 0.8% of the amount sent, with a limit of $50 per transaction.
If you run an affiliate network with multiple affiliates in Eastern Europe, consider offering this option to enable those who cannot use PayPal to withdraw funds easily and with minimal loss.
---
Wire Transfers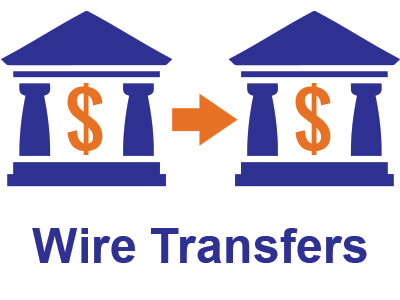 Wire transfers, i.e., bank transfers, are the most common payment method in the world, but at the same time – it's one of the most expensive affiliate payment solutions. It is primarily popular with large affiliate networks and websites, where commissions are huge, and processing them through an e-wallet such as PayPal will not "pay out."
The downside is that payment processing is not as fast (especially for international transfers), and fees are higher than any other payment method on the market.
A wire transfer can cost $100 per withdrawal, but, as I already mentioned, it's primarily used by big affiliate companies for paying top affiliates.
Simple math: if a publisher withdraws $10.000 from your affiliate network to their PayPal account, and the transaction is international (outside the U.S.), they'll pay a 4.4%+$0.3 fee. That's $440 in fees, compared to "only" $100 international wire transfer fee.
Of course, all banks have their own rules. Not all banks are eligible for foreign transactions (for example, the EU/USA cannot receive transfers from Cuba, Iran, or North Korea), and some charge crazy currency conversion fees.
Consider offering wire transfers primarily if you are a really big company OR if you work with local publishers.
---
Neteller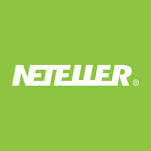 Neteller is one of the most common e-wallets available in over 190 countries and 22 currencies across various businesses and industries. It is commonly seen in affiliate programs in the gambling industry.
Receiving money to the account is free, but if they want to transfer money to a peer, it will cost them 1.9% off the transaction (with a maximum cap of $20 per transaction).
If you want to pay your affiliates, you can use different methods to send money to Neteller, such as credit cards, debit cards, bank transfers, Paysafe Card, etc.
---
Payoneer
Payoneer is a prepaid card that your publishers can withdraw money to.
Key benefits include keeping more of your earnings by saving on expensive wire transfers and paying only 3% fees on credit card payments. Send cross-border payments to more than 200 countries and territories.
Payoneer offers a very simple service with low fees, making it easy for business owners to pay to publishers. Payoneer is a perfect solution for international payments since publishers can receive money on their cards and go and spend them directly.
---
Bitcoin

Of course, we can't ignore one of the fastest-growing payment methods: bitcoins.
This isn't just a name of an affiliate payment system. In fact, it is a new form of online digital currency (or often called – cryptocurrency) created back in 2009.
This payment method has some unique features that the aforementioned systems cannot really compete with. All transactions are made without intervention from middlemen or even banks that could prey on transaction fees.
It does not require any authentication and leaves the transaction discrete (with no real name of the Bitcoin wallet owner).
Global transactions are simple and inexpensive, as Bitcoins are not linked to any particular country and do not rely on any government regulation. Many online companies, affiliates, and sellers use Bitcoins because of their zero payments on/off credit cards.
Cryptocurrency isn't a mainstream method for withdrawing funds since the commissions you earn are generally calculated in any of the "traditional" currencies and not in bitcoins. However, there are certain affiliate networks where commissions are already offered in cryptocurrency in the first place. We are talking primarily about iGaming industry as well as other "shadier" industries.
---
Venmo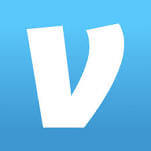 Venmo is a payment service currently operated by PayPal and it supports the aforementioned cryptocurrency. The affiliates can be charged through transfer using this service. However, the only downside to this method's use is that all parties must be in the United States.
This makes it unsuitable for businesses with international affiliate programs and will only be good for US-based programs, where only US-based affiliates are accepted on board.
Other Popular Payment Methods To Pay Your Affiliates:
While we have covered all the popular vendors so far, here are a few more solutions to consider to make sure we offer a complete list of options for your.
---
Are you looking for affiliate software to power your affiliate program or network and simplify payment methods integration? Check out Scaleo, we offer automated payment and billing setup, integration of multiple payout options, and so much more!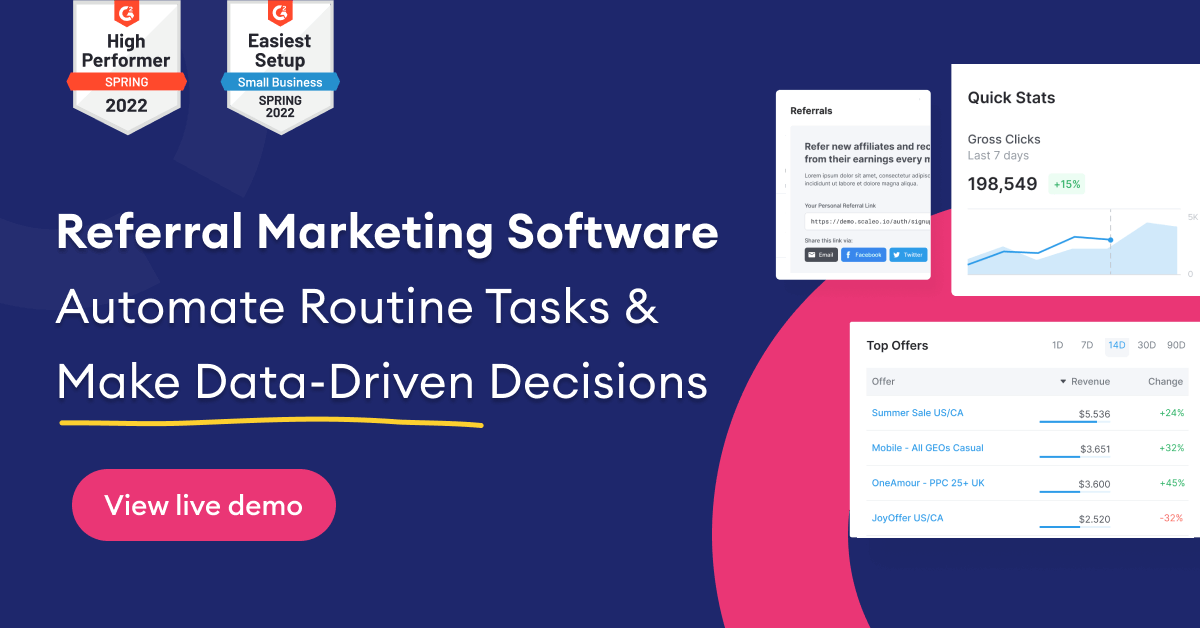 How Often Do Affiliate Marketers Get Paid?
Payouts are rolled out differently depending on the affiliate marketing program, structure, and network, and there are no "general rules" regarding payments.
Most affiliate programs pay their affiliates once a month, but some also pay only when the affiliate's net earnings exceed a certain level.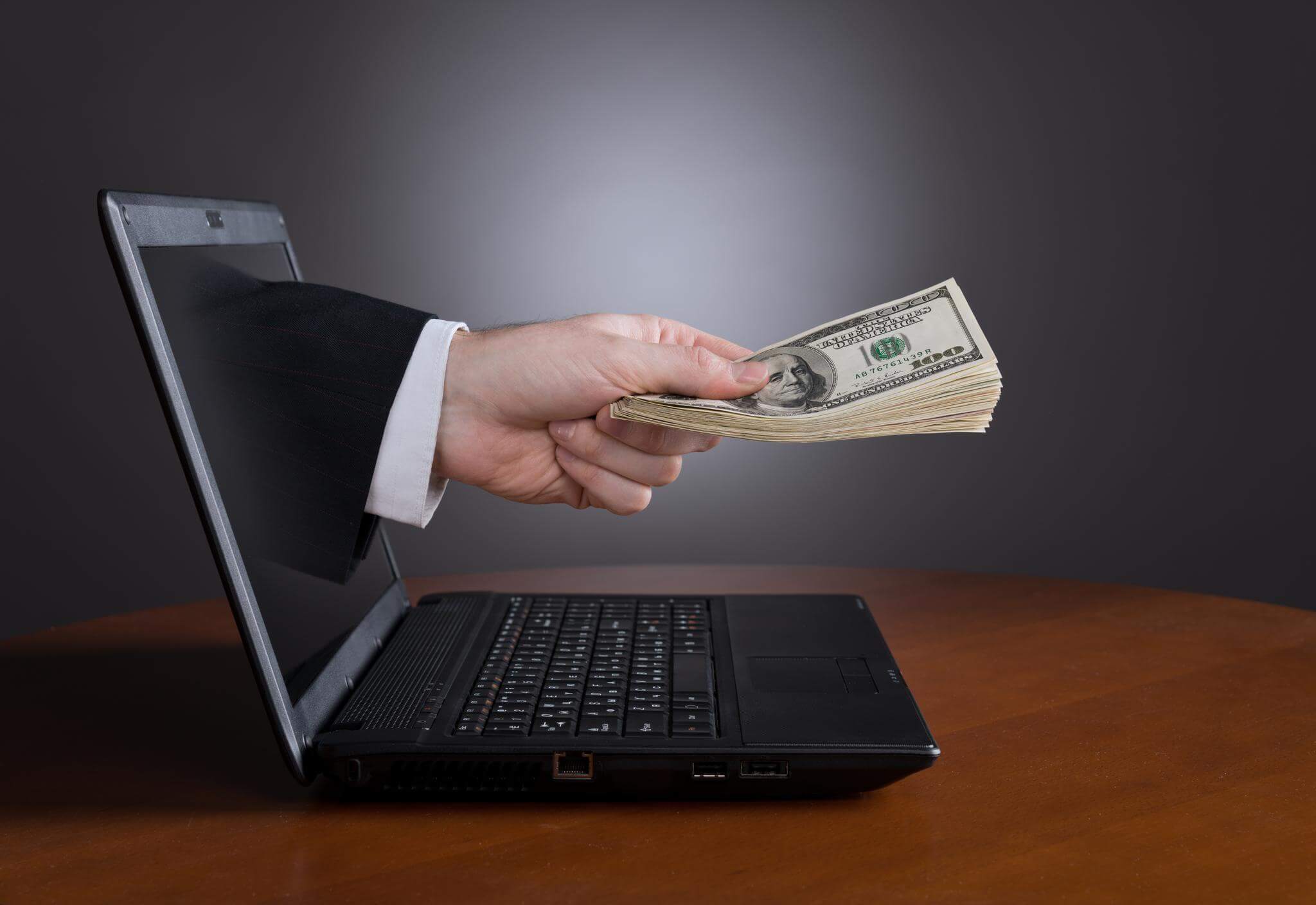 The most common affiliate payouts are:
Once a month, on the 1st date of the month.
Net 15 – when the affiliate is eligible to withdraw his earnings at the end of the month, he will receive his payout on the 15th of next month.
Threshold method – when an affiliate is required to reach a certain number of commissions (or earn a certain sum) to be eligible for a payout. Some companies set a low threshold of about $20; others set it to $100 or even $500. Remember that a high threshold may discourage affiliates from applying to your affiliate program or network.
Now that we have discussed various payment methods and payout frequencies, we also want to touch on the commission structure and the various revenue models you can use to pay your affiliate and calculate their cut.
Types of Commission Structure
Advertisers, ad networks, retailers, or agencies are paying publishers (affiliates) to run advertisements or embed affiliate links in their content. The cuts for certain publishers (bloggers, advertisers, industry content creators) depend on the commission structure:
Revenue Sharing Model: The publisher earns a portion of the revenue generated from sales on the publisher's website.
Cost Per Action (CPA): The publisher is paid after the visitor has completed a particular action. For example: purchase a product through affiliate links.
Pay-per-click (PPC) or Cost-per-click (CPC): The payment depends on the number of clicks from the publisher's website to the merchant's website.
Pay-per-acquisition (PPA): Pay rate based on a particular action, such as when a new visitor signs up for a newsletter or purchases via an affiliate connection.
Cost-per-lead (CPL): Publishers receive payment for contact information from an interesting prospect. The merchant or his sales team will then be able to reach out to the prospect.
Pay-per-impression (PPI): payment depends on the number of times the website visitor has viewed the ad.
Now that we understand "what" affiliates are getting paid for, let's look at the various types of affiliate programs out there.
Different Types of Affiliate Programs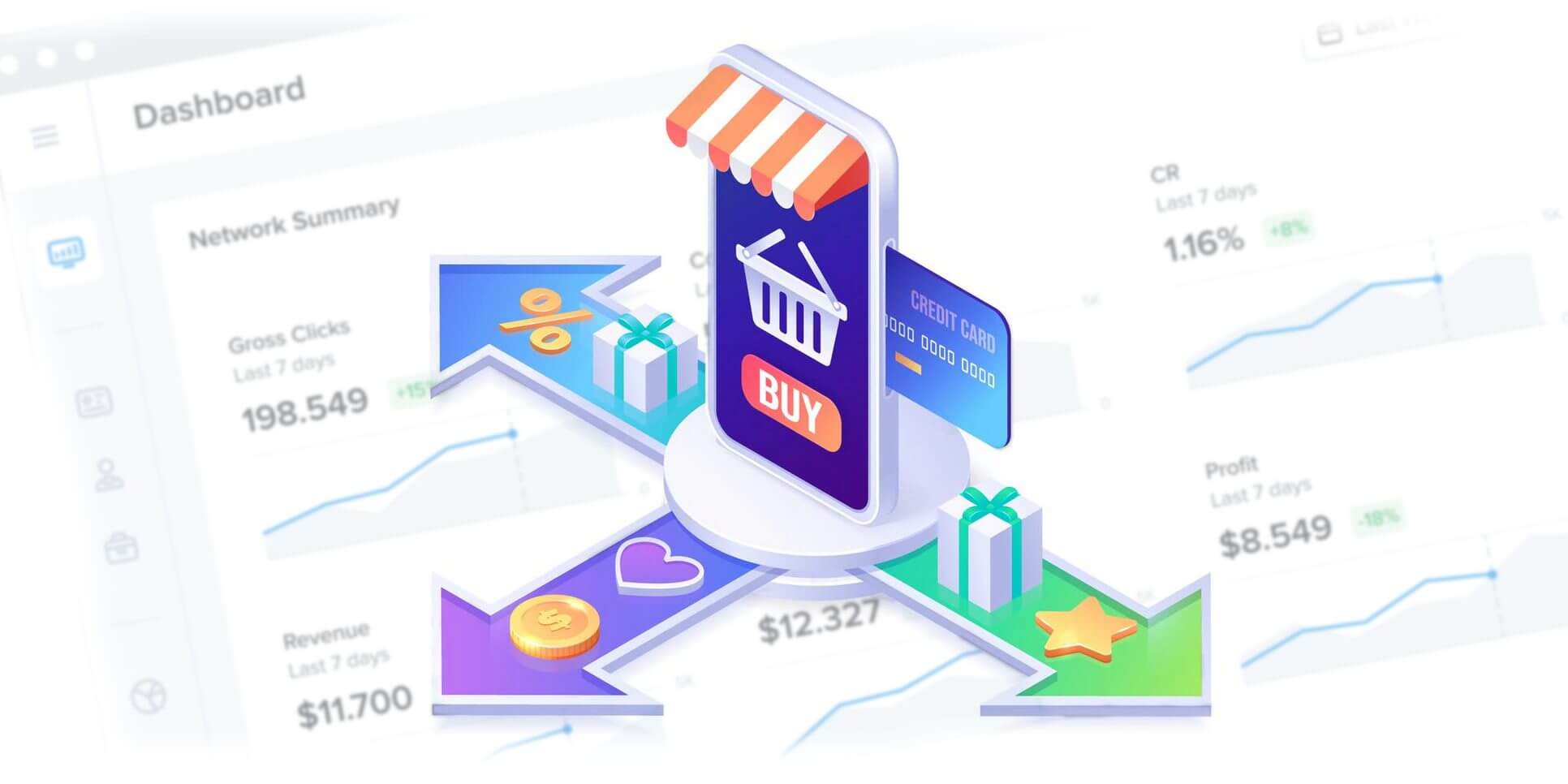 Classic Affiliate Program – This is the typical program most people think about when they consider affiliate marketing. In this kind of program, the affiliate will be provided with a unique referral link, and the affiliate receives a commission every time the transaction is made through that link.
Lead Generation – Some affiliate programs will also pay publishers to get leads to their companies (CLP we discussed above). This means that every time anyone fills out a contact form, asks for a quote, or reaches out to a company in any way, the publisher gets a commission.
Multi-level Marketing Affiliate Program (MLM) – In these types of programs, publishers (or affiliates) can get an affiliate link as they would in the conventional affiliate program. However, they will also be rewarded for hiring other affiliates. So, if anyone from the affiliate makes a profit, the affiliate often makes a commission on that sale. Read about the difference between Affiliate Marketing and MLM.
Tiered Affiliate Program – In these programs, affiliate commissions are structured so that affiliates earn commissions on their conversions and webmasters they refer to the program. This is yet another form of MLM marketing, yet differently formulated.
Affiliate Network – Companies like ShareASale, C.J., or Awin are affiliate platforms where publishers can select from a wide range of programs rather than being restricted to only one affiliate program at a time.
Streamlined dynamic payment processes
As far as it is concerned, the conventional method of paying accounts – issuing paper checks, printing tax forms, and other manual activities – cannot be kept up with the multi-functional workflow of affiliate marketing software.
Leveraging technology features such as automation and data authentication can allow the company to streamline the complicated process of issuing payments to a growing affiliate program.
Here's another factor to bear in mind: Affiliate marketing software, such as Scaleo, allows managers to monitor the success of various affiliate marketing campaigns; however, monitoring ad performance on a network that is independent of the mass payment provider produces a cumbersome workflow.
That's why you need a global integration framework. You can greatly reduce the workload of payment processes by tracking profit and issuing payments on a single platform.
Looking for affiliate marketing software to manage all your campaigns, affiliates, and payments in one place? Check out Scaleo – 14 day free trial – no credit card required.
Forms of Affiliate Marketing Payment
Now that we have discussed all the background surrounding affiliate payments, let's move on to the available payment methods. Affiliate marketers may be paid out in many ways. Here are a few of the most popular ones.
Monetary Payouts
The most common and successful way to pay affiliates is through a monetary commission, although some networks offer credits, cashbacks, and other forms of barter/trade deals. The monetary commission is when the publisher earns revenue from the affiliate program, and the company he is affiliated with pays him real money.
Credit Payouts
Some affiliate programs also allow affiliates to use their affiliate earnings as credit for that online company's goods or services. For example, if the publisher has an account at a WordPress theme e-shop, their affiliate earnings can be used as credits for purchasing themes in that e-shop. This payment favors some affiliates because it helps them save money on subscriptions or payments for their business expenses.
Discount Payouts
Some affiliate programs offer incentives to affiliates who make enough referrals each month. This form of payment is popular with retail and healthcare affiliate programs. After a certain number of sales and conversions, discounts can increase for publishers, giving them more buying power for the products of the companies they trust.
Conclusion
In this article, we went over all the popular methods used today for paying affiliates. While there are many affiliate payout solutions, we cover the most popular ones. We cannot mention them all, as hundreds of them exist.
Each has its own advantages and disadvantages for you as a vendor or network owner or for the publishers. Although some have been specifically developed for affiliate marketing purposes (such as ePayments or Paxum), others provide a wider variety of full-scope services (PayPal, Webmoney, Skrill), and some would be able to deliver the lowest fees (Payza, FirstChoice Pay).
The more payment choices you offer on the affiliate network, the more confident your affiliates will feel because they know they can quickly/safely withdraw their earnings.
Hopefully, the above information has helped you understand how affiliate marketing and commissions operate and what methods you can use to run affiliate payouts.
Starting an affiliate network – don't miss the entire full guide:

Part 1: Where to Find Affiliates?
Part 2: Where to Find Good Offers
Part 3: Affiliate Network – Technical Basics
Part 4: How To Pay Affiliates?
Part 5: Where to Promote Your Affiliate Marketing Program?
Part 6: Where to Get Quality Traffic?
Part 7: Performance Marketing Software – What You Need To Know
Part 8: Why You Need a White Label Affiliate Marketing Software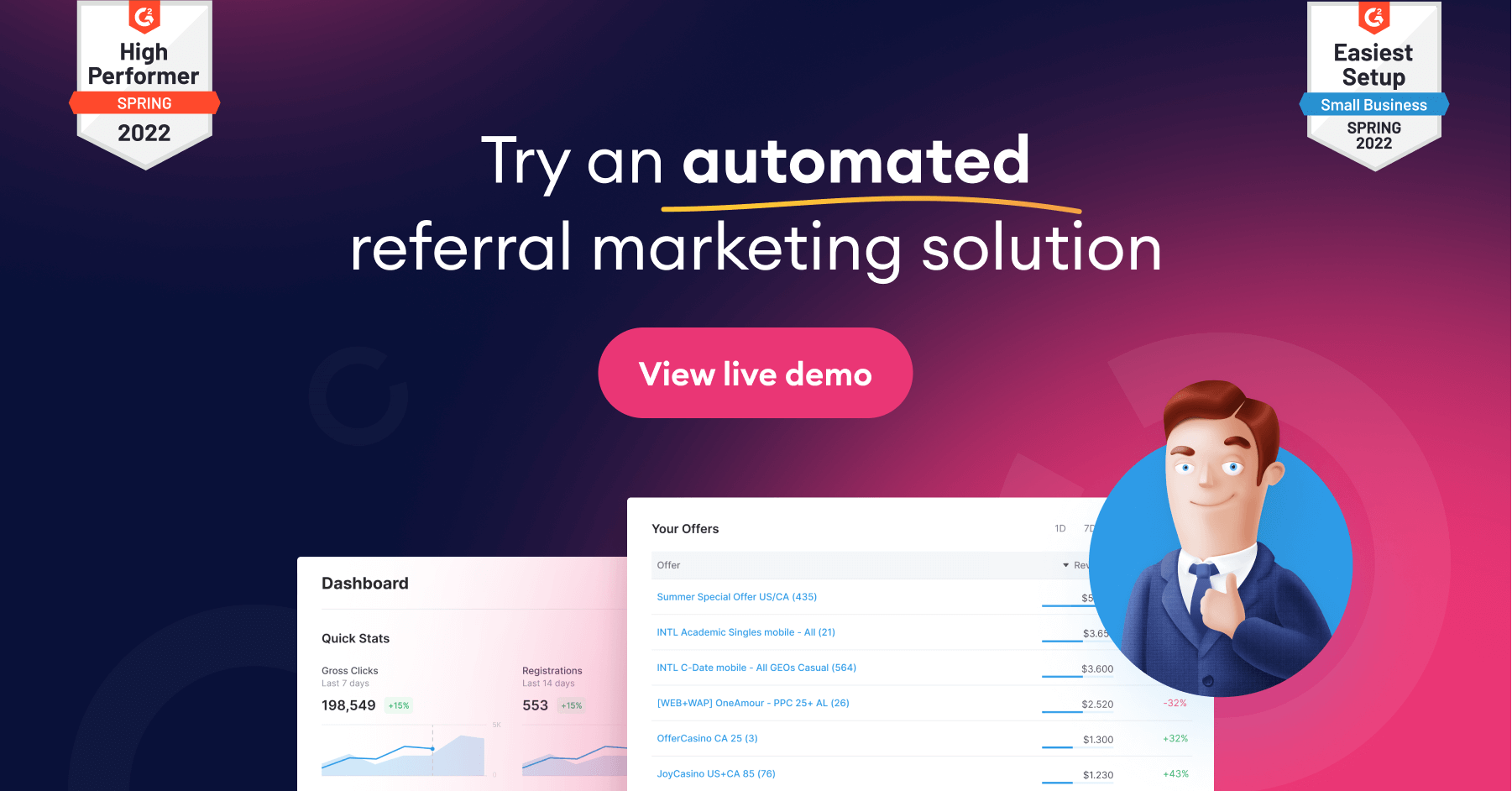 Last Updated on July 11, 2023