Performance marketing software – how to choose the right software and what should you look for? As performance-based marketing becomes increasingly popular, we will explain all aspects of performance marketing software and show you how to use it to run Google ad campaigns, email marketing, promote your affiliate links on social media, and more.
Marketing performance is considered to be one of the most challenging aspects of marketing. With that being said, more than 50% of global marketers do not know how to measure their marketing performance.
This is why we have put together this list of top 10 performance marketing software for you; each vendor covers a slightly different aspect of performance marketing needs, so I am sure you will find a solution that is tailored to your business case.
So, let's dive right in!
Top 15 Performance Marketing Software Platforms for Your Business
While searching for the ultimate software for performance marketing may seem tedious, here are the top 10 best performance marketing tools for your affiliate business, which you can use to measure the effectiveness of your digital campaigns.
| Performance Marketing Software Platform | What Does It Do? |
| --- | --- |
| Scaleo | Affiliate tracking & management software offering a clean interface and robust features. |
| Funnel | Data collection software that automates data collection from all your marketing and advertising platforms. |
| Google Optimize | A website optimization tool that allows you to conduct A/B testing, split testing, and create personalized website experiences. |
| Referral AI | Uses AI to identify potential brand advocates, incentivize referrals, and track the success of referral marketing activities. |
| Attention Insight | Predicts where users will look while engaging with your content using AI. |
| Google Analytics | A comprehensive analytics tool that tracks website and app data to provide insights on user behavior. |
| Kissmetrics | A customer engagement automation platform that provides behavioral analytics and email campaign automation. |
| Crazy Egg | A website optimization tool that provides heat maps, scroll maps, and A/B testing. |
| Unbounce | A landing page builder and platform that helps you create and publish landing pages. |
| OptimizePress | A WordPress plugin that allows you to create landing pages, sales pages, and membership portals. |
| BuzzSumo | A platform that helps you find the most shared and popular content on the internet and influencers in your industry. |
| MailChip | An all-in-one email marketing platform that helps manage and talk to clients, customers, and other interested parties. |
| SEMrush | An all-in-one marketing toolkit for digital marketing professionals. |
| Canva | A graphic design platform, used to create social media graphics, presentations, posters, and other visual content. |
| HubSpot | An inbound marketing, sales, and service software that helps businesses attract visitors, convert leads, and close customers. |
1 – Scaleo
Scaleo is the best-performing marketing software you can use as a complex affiliate management software or simply send affiliate commissions, affiliate campaigns, payouts or add an affiliate partner program to your existing business. Scaleo is an affiliate software company based in Europe and has won multiple awards from G2, Capterra, and other software portals.
Sign up for a 14-day free trial (or schedule a free demo call) – instant access and no credit card required.
Scaleo will help you analyze your current business performance and adjust accordingly – by eliminating low-performing marketing channels and doubling down on top-performing traffic sources.
2 – Funnel
Funnel is a smart marketing data hub designed to help marketing teams own their performance.
If you are like most modern marketers, you collect data from many sources. This can make answering essential questions hard. Even 'How much did we spend last month?' can be hard to answer when you have campaigns running on so many different platforms and channels. Funnel solves that problem by collecting all your data in one place for analyzing and reporting.
With Funnel, marketers connect data from any marketing platform and perform any necessary transformations – all without writing a single line of code. With solid connections that serve up game-changing insights, data-driven companies such as Havas Media, Adidas, Sony, and Home Depot unlock the true impact of their data.
3 – Google Optimize
Google Optimize is another fantastic A/B testing tool designed to help online businesses increase conversion rates, and optimize commercial performance and overall visitor satisfaction.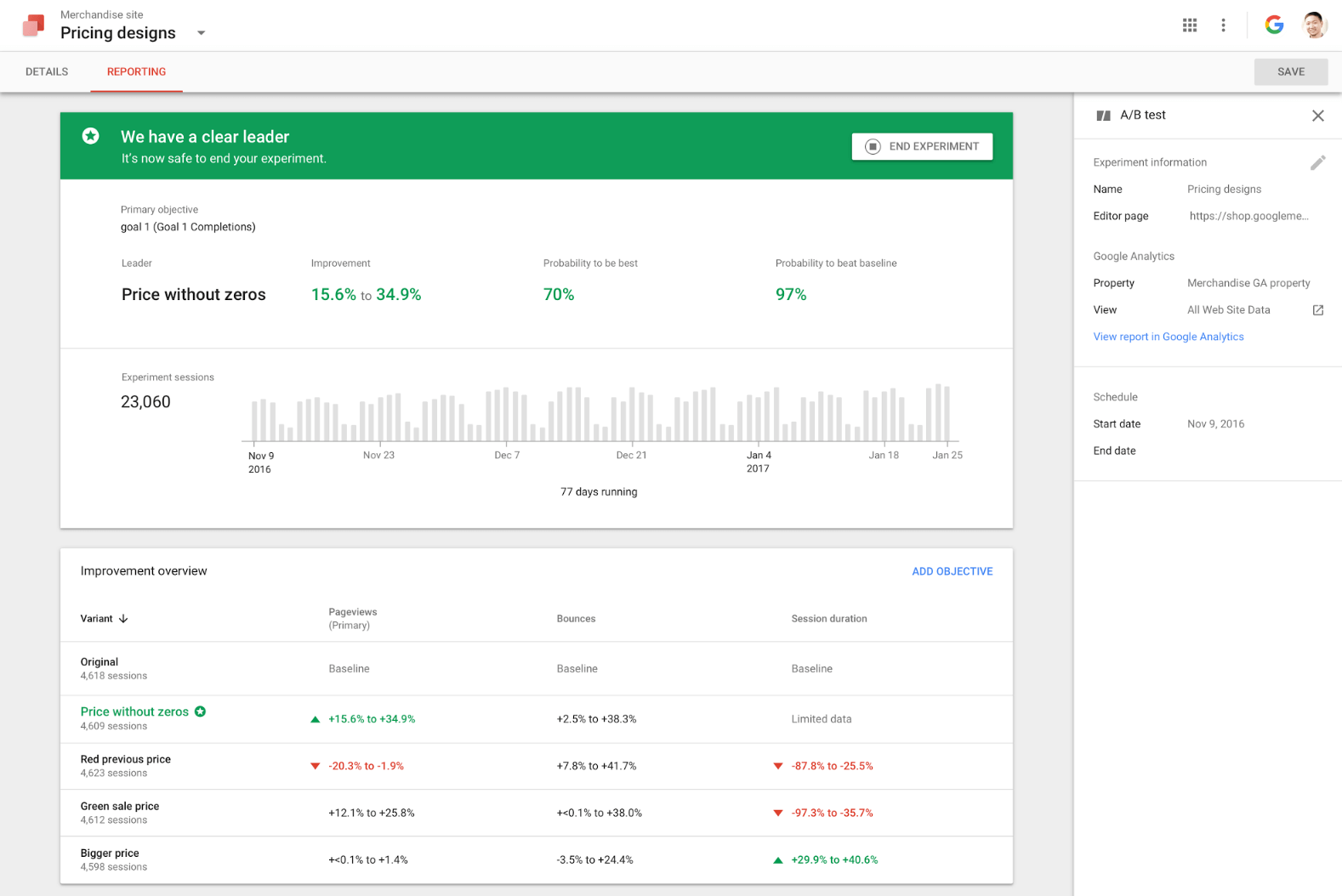 You can use Google Optimize to test different combinations of your website content on different pages and evaluate how they perform against your targets.
Optimize interactions with Analytics to track and measure the results of your tests. You can use your Analytics targets as goals for your experiments. You can even specify which people should participate in split tests based on the audience you set in Analytics.
Pricing: Google Optimize is entirely free to use. Google Optimize 360 pricing is available upon request (and costs a fortune).
4 – Referral AI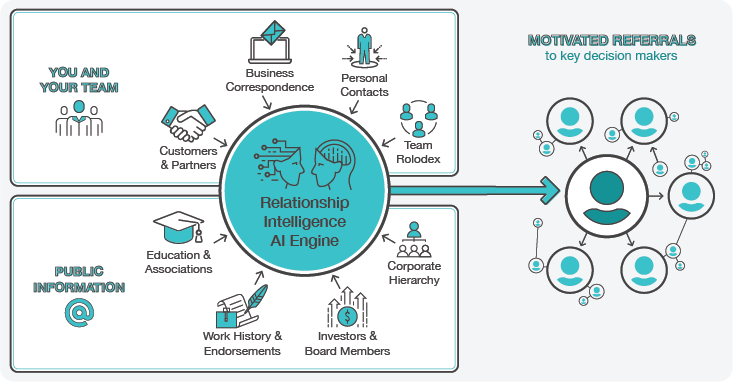 Referral-AI analyzes your organization's collective relationship network to generate high-quality referrals to critical accounts, partners, investors, and top prospects. Referral-AI continuously analyzes the Internet, revealing strong connections and mapping the optimal paths to any person or entity, using sophisticated analysis and patent-pending machine-learning technology.
5 – Attention Insight
Attention Insight is an AI-driven heatmap tool that lets you clearly understand how users engage with your website.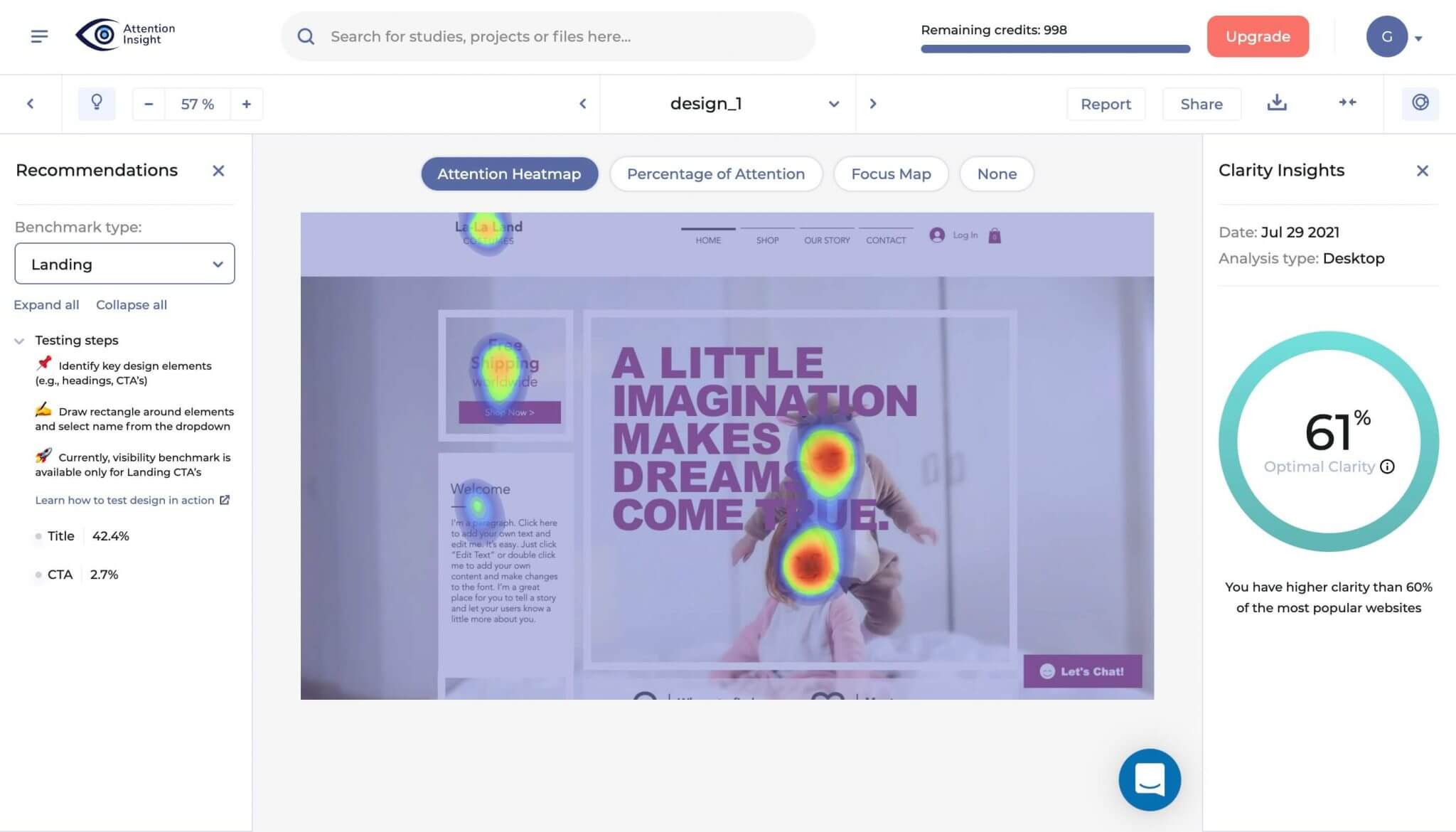 With Attention Insight, you can create heat maps of videos embedded in web pages, unlike other heat mapping tools. Moreover, the program assigns attention points to any area of your website, including critical features such as CTA buttons. This can help you tremendously if you feel your website is underperforming.
Other features, such as the contrast tester, help you ensure that your website is usable and readable. This allows you to improve the user experience and increase overall conversions.
Pricing starts at €19 per month. A limited free version is available.
6 – Google Analytics.
Google Analytics is the most well-known and widely used online analytics tool. It is a particularly valuable tool for collecting conversion tracking software-related metrics and insights that can help you improve your website optimization. The in-built Google conversion tool tracking system that logs pre-defined goals (such as a purchase on your web page) allows you to have a clear and in-depth overview of your conversions, sales, and even leads.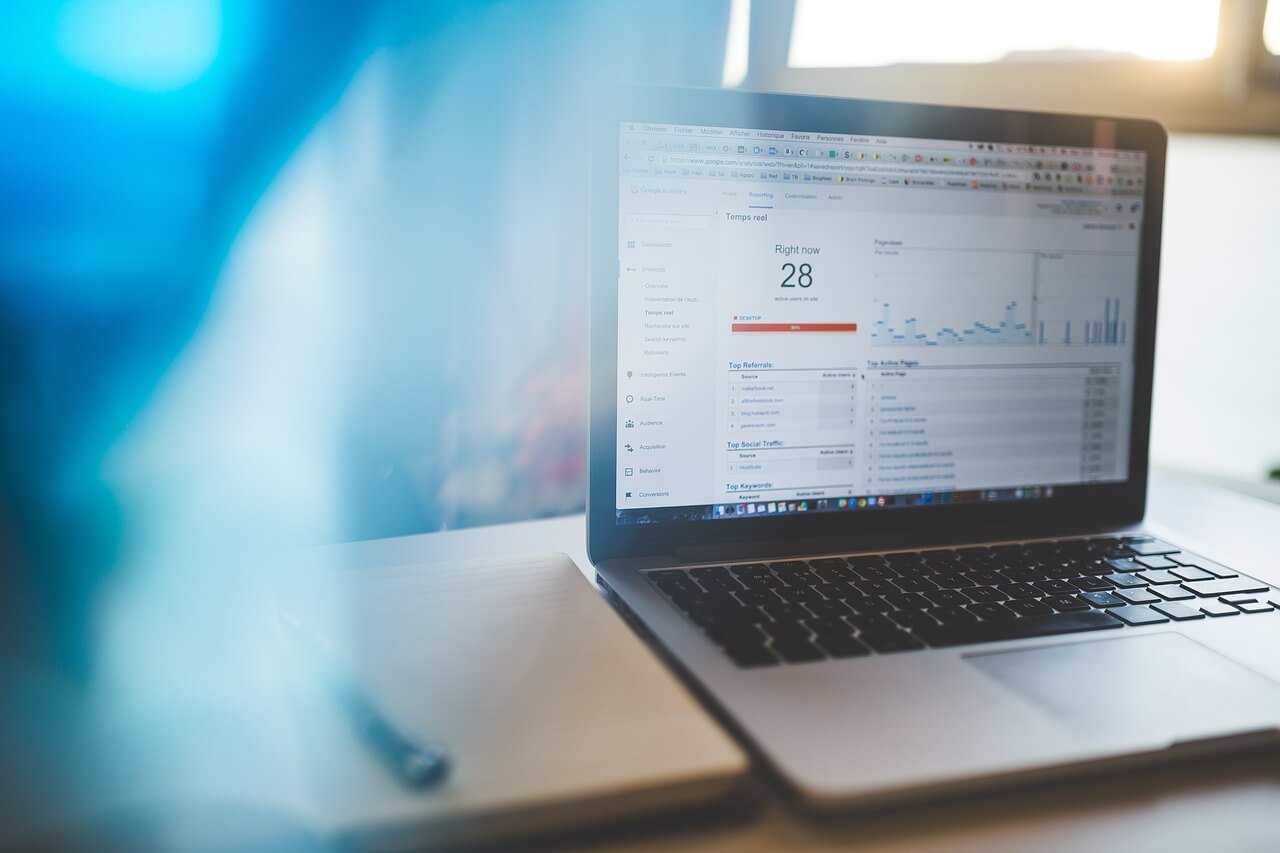 Google Analytics lets you measure your advertising ROI as well as track your Flash, video, and social networking sites and applications. With GA, you can find out which of your pages you are converting and why, uncover helpful information about your audience's behavior, set up funnel analysis tools, and more.
7 – Kissmetrics
With Kissmetrics, you can track your app's conversion rate and measure its performance. This performance marketing measurement tool gives users access to information that helps them improve their merchandise and make better business decisions.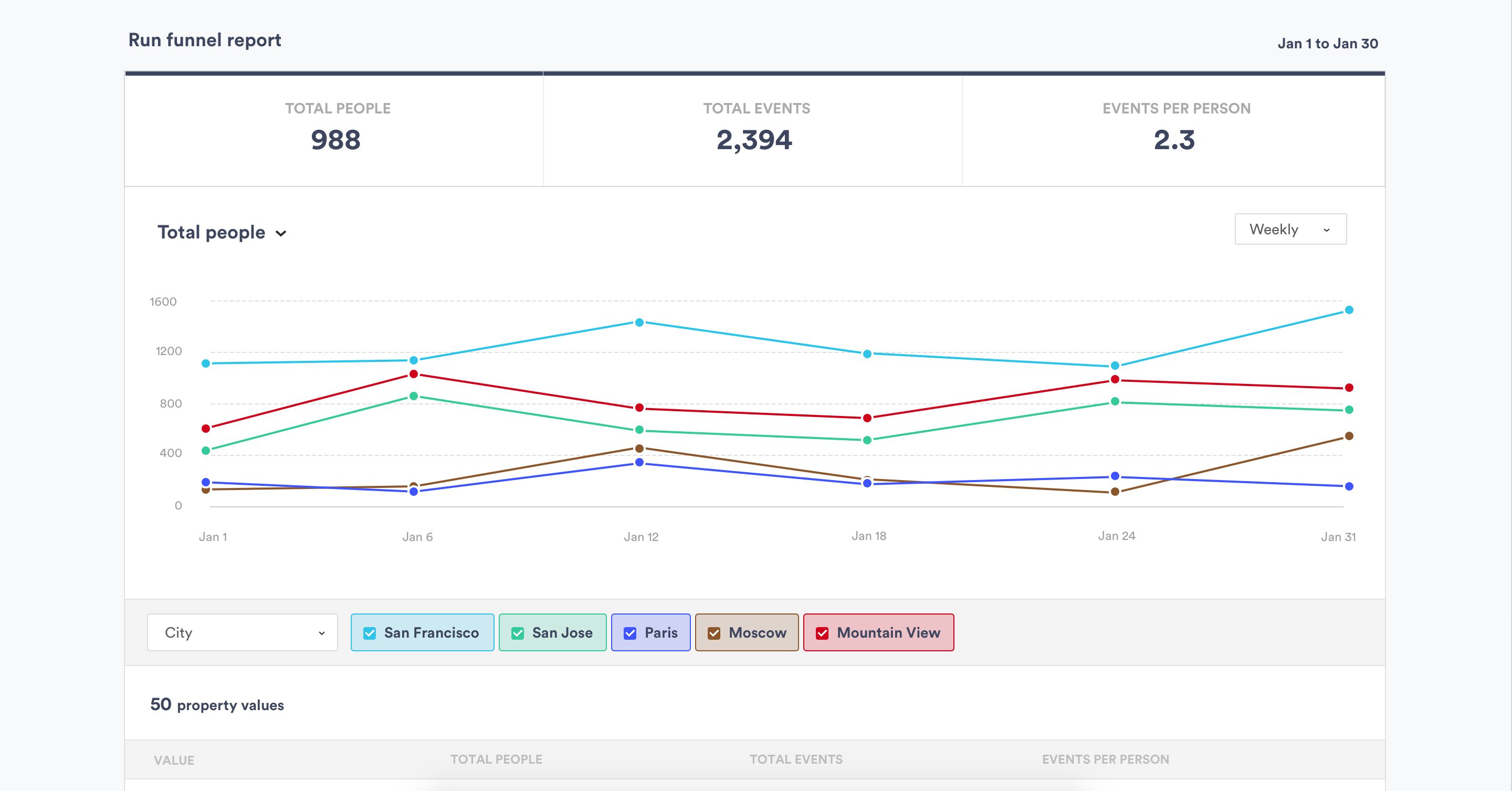 You can use this tool if you want to see more customer attribution data. It allows you to see the entire shopping journey of your customers.
Kissmetrics gives you a complete picture, from when customers visit your site anonymously to when they sign up and post-sign up.
8 – Crazy Egg
Crazy Egg is an optimization tool that can help you increase subscriptions, sales, and page views. This tool provides click reports, heat maps, and scroll maps to help you understand how your customers interact with your website.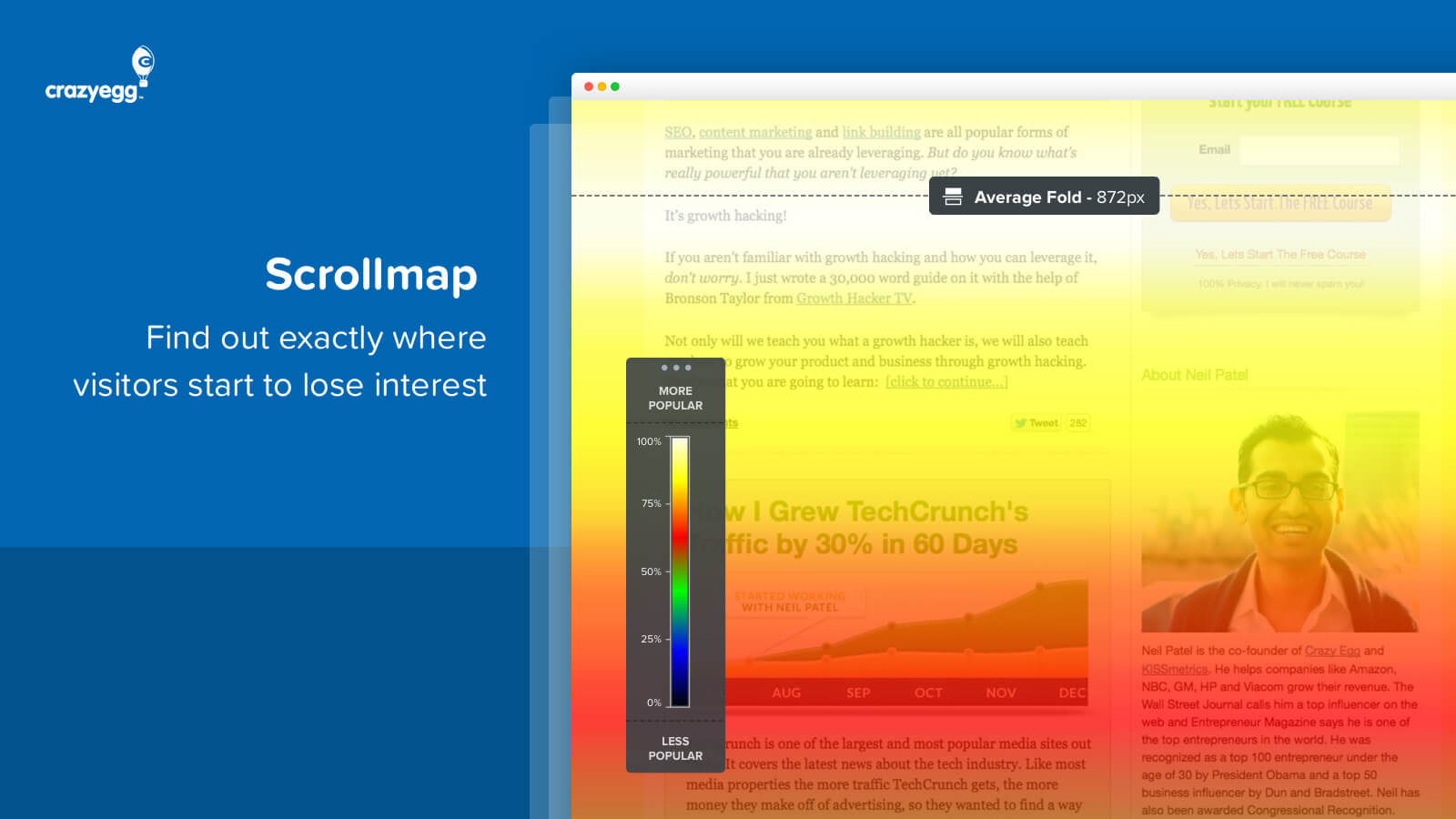 Crazy Egg logs your customers' entire session on your website, so you can better understand their tendencies.
It also shows where certain visitors abandon their buying journey.
The platform overlays your website visitors' actions on your web pages, so you can see what they are doing. You see an abundance of important data that tells you how to make your website successful and improve its performance.
9 – Unbounce
Unbounce technology allows you to quickly and easily create dedicated, conversion-focused, stunning landing pages.
All you have to do is choose from hundreds of attractive, highly customizable page designs and use the simple drag-and-drop page builder to arrange the various elements on the page. No coding is required; there are no cluttered, distracting web pages and no hassles.
Unbounce also has built-in artificial intelligence (AI) with Conversion Intelligence and Smart Traffic to help you maximize conversion rates and test your pages.
10 – OptimizePress
OptimizePress is a WordPress toolbox for CPA conversion tracking. The tool allows you to design conversion-optimized pages like landing pages and sales pages. Also, OptimizePress lets you design and analyze WordPress funnels and run A/B tests to determine which layouts, elements, and widgets have the most conversion power.
It also includes a robust payment and checkout plugin that makes it easier for you and your customers to sell digital products. Plus, it connects effortlessly with many popular email marketing solutions and CRMs like ActiveCampaign and ConvertKit.
11 – BuzzSumo
BuzzSumo is a service that can help you improve performance rates by optimizing your website's content.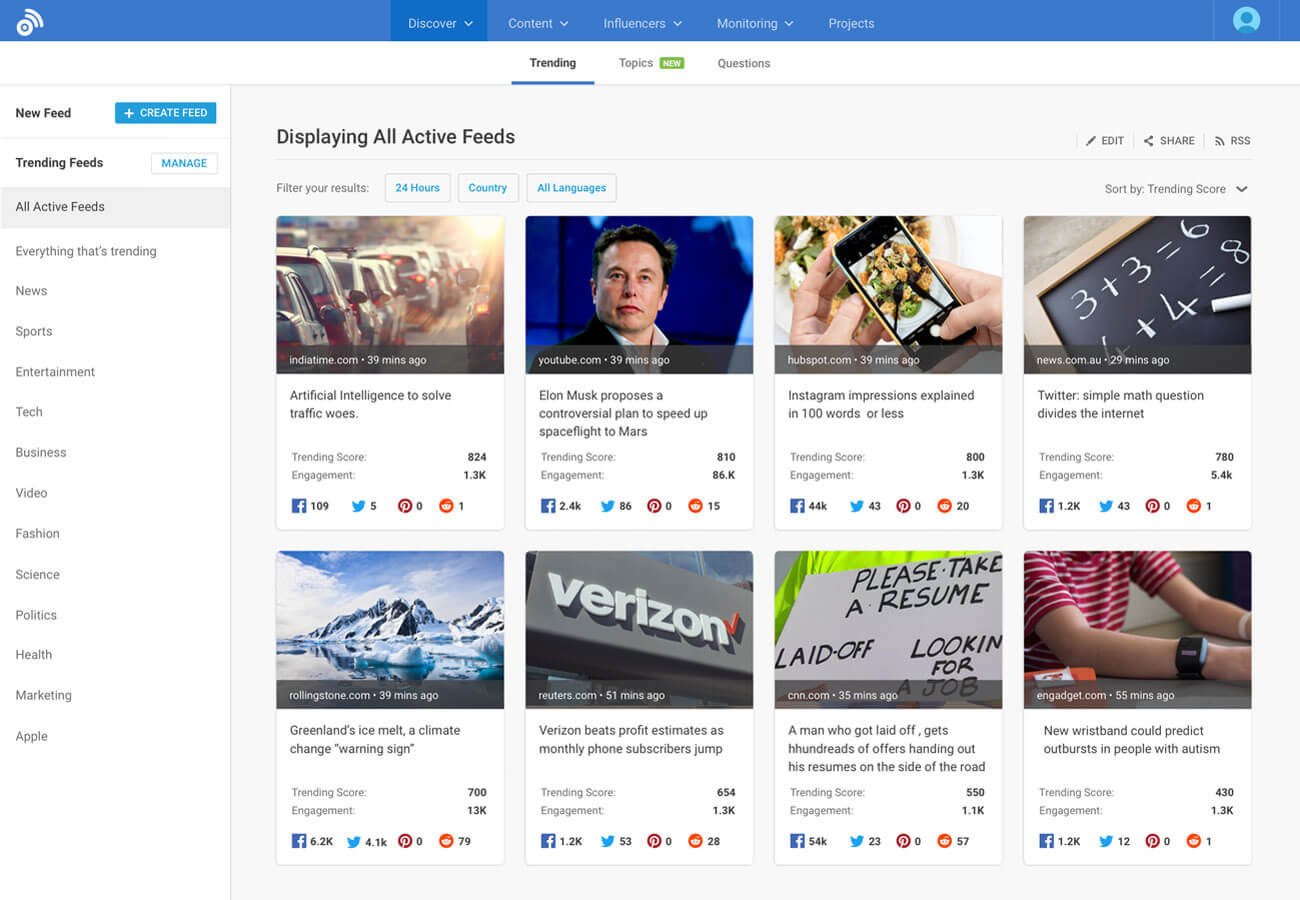 BuzzSumo can help you generate new article ideas. This tool can help you plan your PPC strategy, develop keywords and optimize your content marketing campaigns for conversions.
In addition, BuzzSumo offers robust monitoring features that allow you to track brand and competitor mentions online. This can help you stay up-to-date with industry developments, and you can also use it to examine your backlink profile in dept.
What is Performance Marketing Software?
Performance marketing software is a kind of technology that helps businesses better understand their campaign's performance and effectiveness.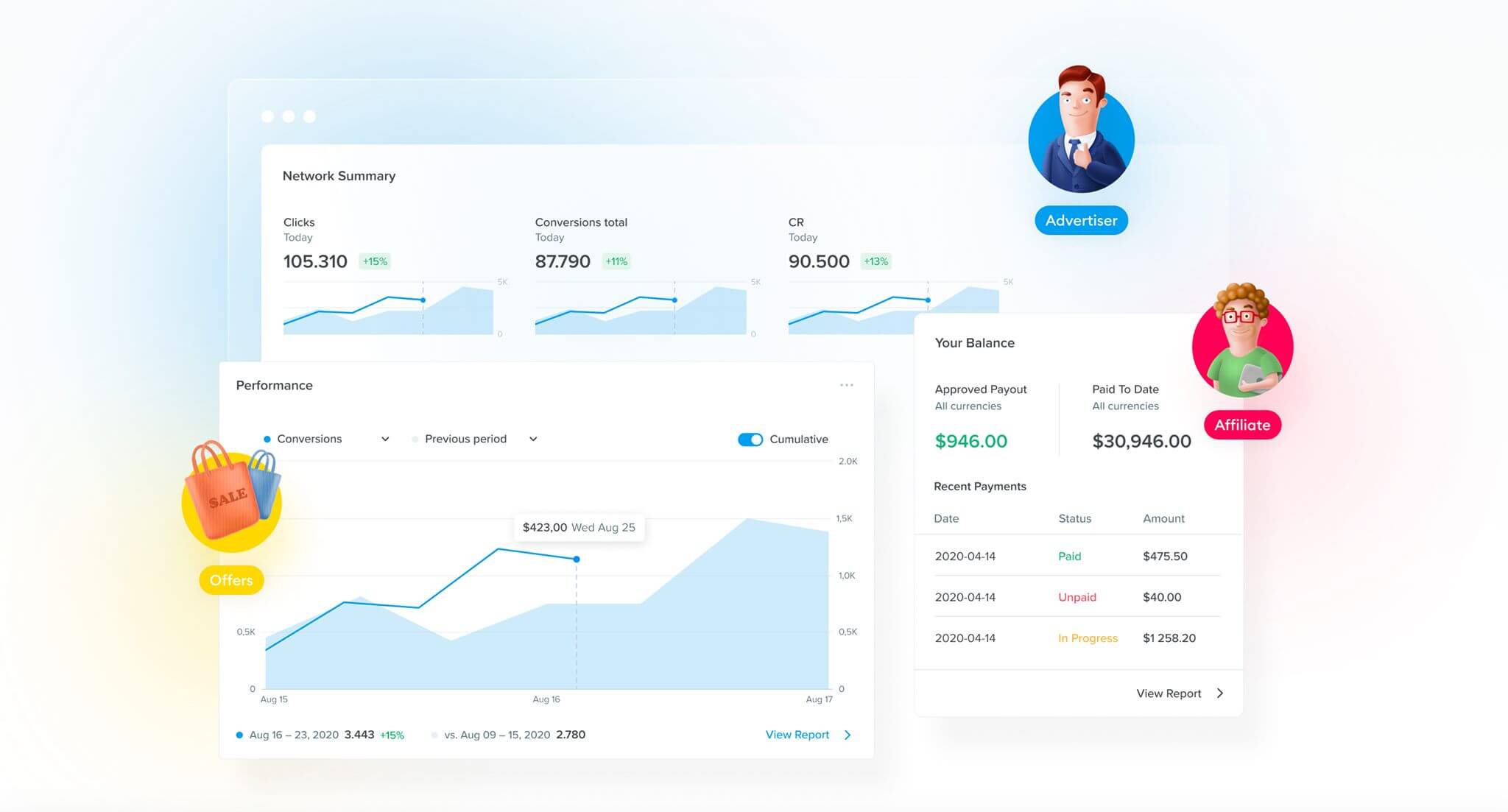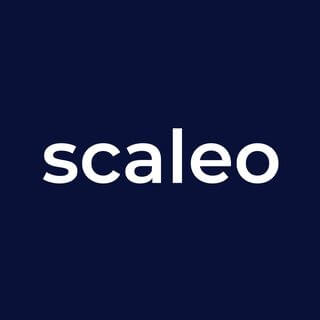 Looking for robust performance marketing software with hundreds of API integrations, anti-fraud modules, and automated routine tasks? Give Scaleo a try, 14 days FREE, no credit card required.
It enables performance marketers and affiliate networks to monitor, evaluate and refine their digital strategies easily and ensure that expectations are reached or recurring problems – are solved.
The assigned data may be shown in different metrics, e.g., CR, CTR, eCPM, EPC, and just about everything related to performance.
Read also: Everything You Need to Know About Affiliate Marketing Software
Automation, tracking, and fraud detection are the main advantages of every performance marketing software.
Scaleo, for example, uses its own Anti Fraud Logic to detect and eliminate fraud in real-time.
Benefits of performance marketing software
In recent years, performance marketing has become increasingly popular. Using marketing automation software for business campaigns makes them completely trackable, clear, and very low risk.
Built-in analytics and interactive dashboards clearly reflect how all marketing campaigns perform. And, thanks to innovations in monitoring and designation, performance marketing software can measure almost any progress so that you can easily see what's working and what's not.
There are several advantages of using performance marketing software for your campaigns:
Bring critical campaign data all in one place
Access available to the whole team
Collection and tracking of real-time data
Automatic allocation and monitoring of performance
Integration of other platforms and applications
Easy payout administration
Notifications by email
Protection against fraud and invalid clicks or conversions.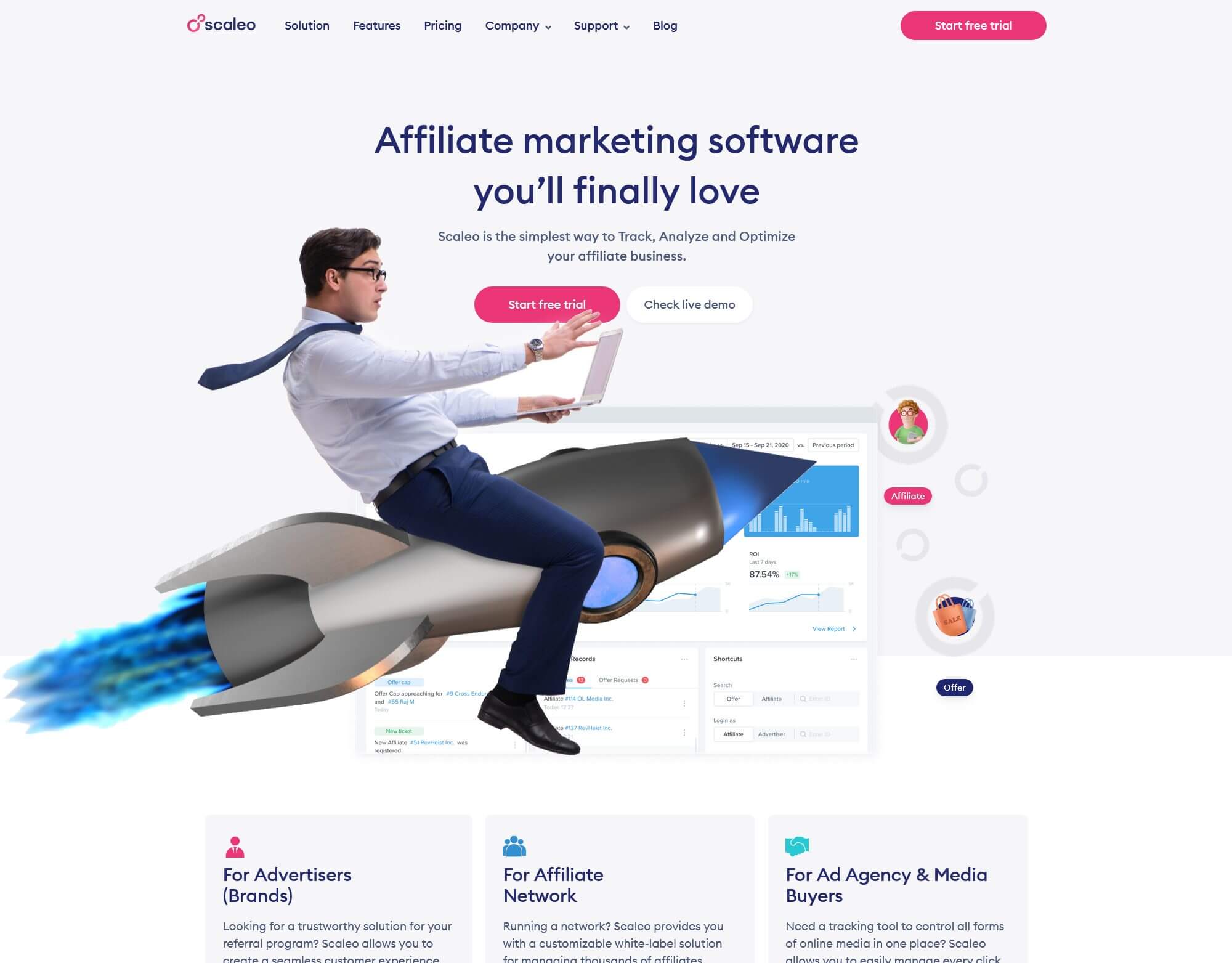 Of course, the features and benefits depend on the particular digital marketing performance platform, as dozens of them exist. But by selecting one that streamlines and analyzes your campaign data, you can better optimize your marketing performance to improve ROI and results.
How can performance marketing software improve ROI?
Organize all data on marketing performance.
Bringing together, organizing, and analyzing all available marketing performance data is key to improving ROI. You cannot improve unless you can analyze your data in great detail and identify weak spots.
You can use Scaleo to connect and process marketing data from various marketing and advertising media.
Analyze your marketing strategies and channels.
Performance marketing software allows you to get insightful data on how your marketing strategies or channels perform. Which channel helps to boost brand awareness, attract customers, and increase traffic, which fails?
Improve the performance of marketing campaigns.
When all marketing performance data is in your sights, you can effectively plan marketing strategies, allocate budget to high-performing campaigns, and ultimately boost marketing ROI.
Is performance marketing software the right choice for you?
Virtually any company will benefit from performance marketing software. And if you're running (or thinking about running) a performance marketing campaign, dedicated software is a major advantage.
Over the years, performance marketing has evolved to include various media platforms and payment models.
For instance, affiliate marketing is performance marketing that offers a commission on every sale the affiliate produces. Or, a website can publish sponsored content on another site and pay for any user who ends up booking a free trial.
Note: performance marketing connects payments to certain actions, such as leads, sales, or other conversions. Although some marketing can be performance-based, such as SEO or brand strategy, they are not technically "performance marketing" since you don't pay per result.
Performance marketing software – purpose-built for data-driven teams
So, what can it do for you?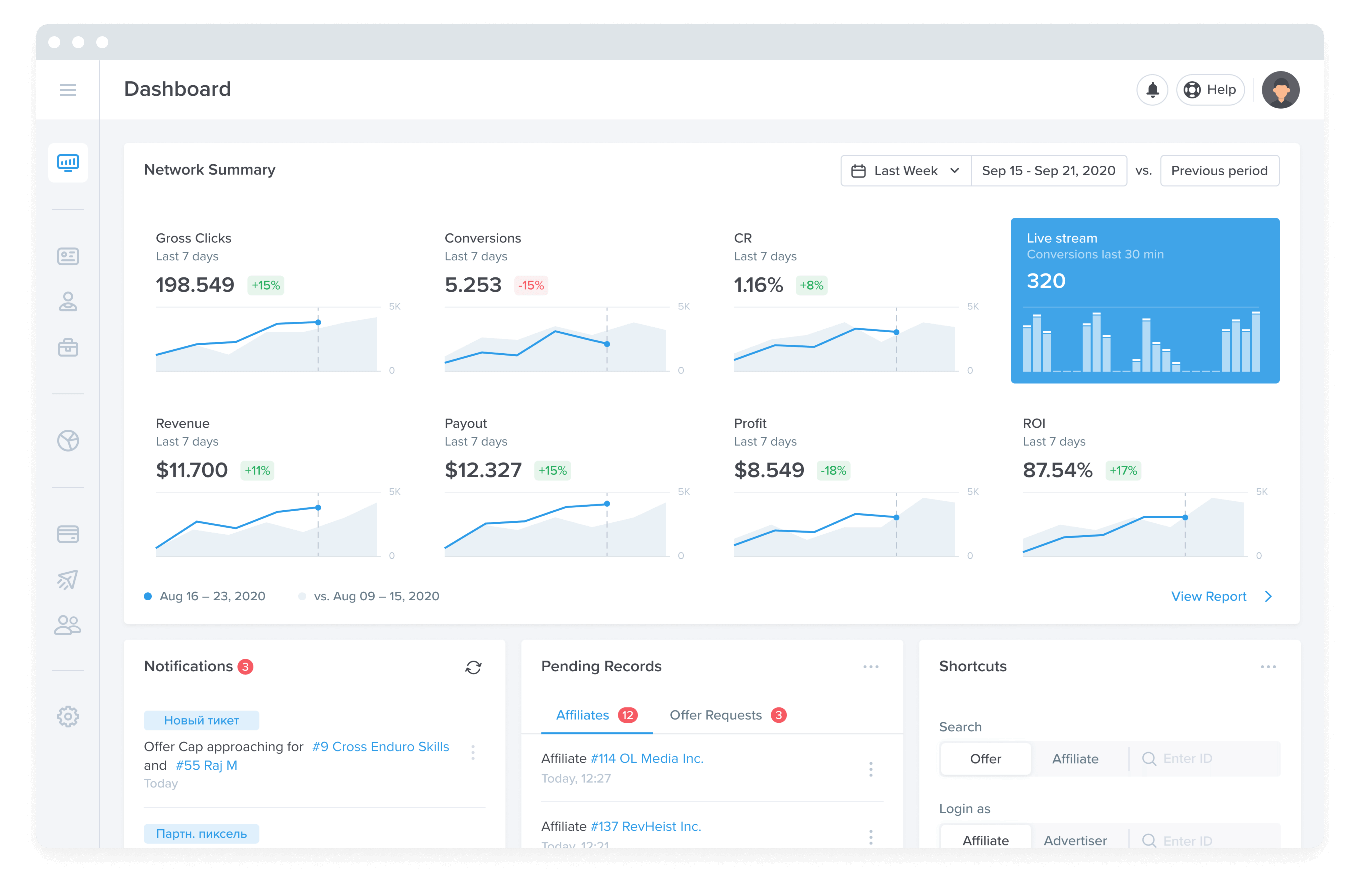 ROI Analytics: Attribute campaign & content directly to revenue
Gain full, closed-loop attribution through the entire sales channel—from lead generation to pipeline development and revenue—with seamless incorporation into leading CRM and marketing automation platforms.
Pipeline and ROI Analytics: Opportunities and offers
Tracking Lead Generation:
Performance of content
Optimize the performance of content and accelerate its monetization
Analyze and adjust customer journey
You can measure and refine your plan at any point in your buying journey. Performance marketing software offers insight into the problems, structures, and platforms that interact with the audience to drive the desired actions. This allows you to:
Analyze content engagement
Drill down different tracking channels
Operational analysis: Boost the productivity and effectiveness of your team.
Identify ways to enhance workflows and keep teams accountable for on-time delivery of projects with the opportunity to dig into any aspect of campaign execution, such as planned/produced content and task delays or length. This comes down to:
Productivity Analytics
SLA reporting
Optimization of workflow
Analytics of Campaign: Identify & invest in higher-performance campaigns.
Ensure teams plan, budget, and conduct higher-performance marketing activities with insight into which campaigns drive deeper interaction across geo-locations, target markets, or other custom metadata. Scaleo offers over 30 data breakdowns, including:
Geo-location, browser, OS version, IP address, referral, click ID, etc.
Cross-campaign perspective
Analytics for campaign participation
How is performance marketing software operating?
Let's briefly explore how most of the platforms operate.
As with all media that media buyers often purchase, every channel has a specific target audience and offers different types of advertising platforms that are used to reach them. For instance:
Facebook, the leading social media website, provides a range of ways to expose ads to people visiting Facebook or Instagram sites.
Google will show your ads on the search results page (and across the Google Ads network).
Obviously, no channel will show all the ads available, all the time, to everyone. So how are the different platforms going to choose what to offer? A combination of the following factors comes into play based on:
Target audience and segmentation: Each ad platform offers a way for you to target and segment your audience.
Bid: The modern advertising landscape calls on your chosen target audience to have programmatic capabilities that factor in the amount you agree to pay to display your Google ads at a specific location and time. Read our full guide to programmatic advertising.
Quality and relevance: Trust is the biggest public issue on the internet. So, the ad performance is factored in. If your ad doesn't perform well, a low-quality rating and the network will trim down its exposure.
Conversion: The distribution of performance marketing is based on consumers' actions. The network will not be paid for if the required action does not occur. So your ad will be displayed more often if it converts well.
Performance Marketing Strategies
If performance marketing is all about incentivized actions, it pays to have a firm grasp of the various es most often used, and the activities commonly measured activities include:
Cost per impression (CPM): The advertiser's price is paid to the publisher a thousand times that their advertisement is displayed.
Cost Per Click (CPC): The price the advertiser pays only when their advertisement is clicked on.
Cost Per Sales (CPS): The advertiser's payment is paid only when the advertisement directly generates the sale.
Cost Per Leads (CPL): The amount that an advertiser pays when they receive a sign-up / registration/quote request form from an interested consumer following their advertisement.
Cost Per Acquisition (CPA): The price that the advertiser pays when a specific action, such as a sale, completion of a form, or a click, takes place. This can literally be anything.
It is worth mentioning that each of the above actions is the advertiser's goal and, therefore, a measure of marketing performance.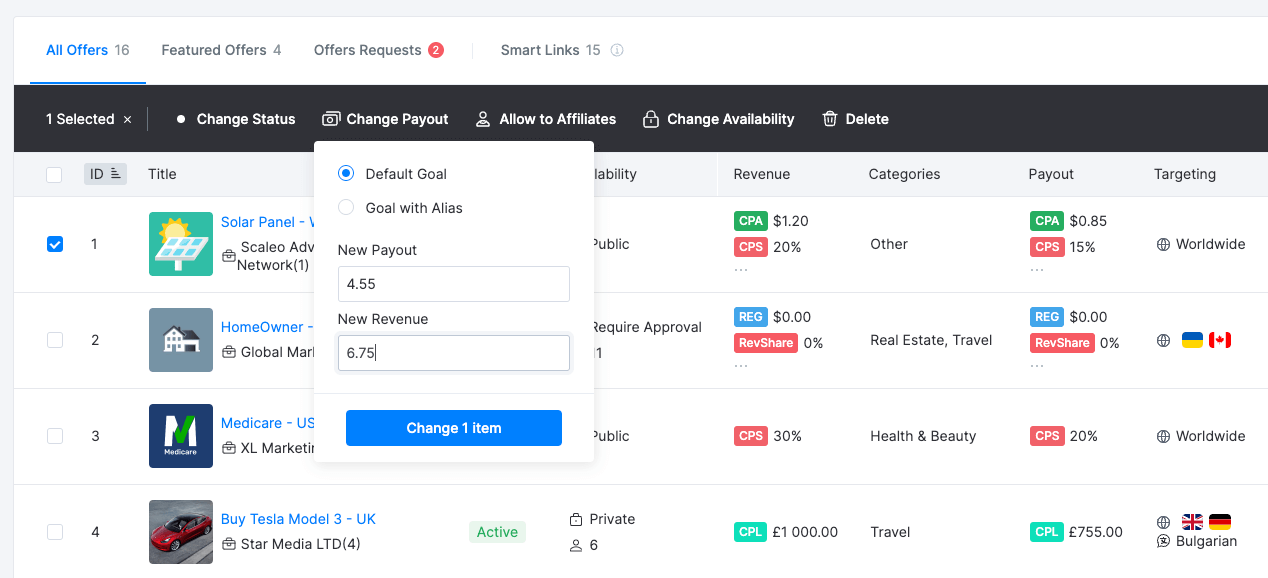 To continue refining your preferences, you will need to consider your campaign goals, the choice of platforms, costs, and, of course, results.
Starting an affiliate network? don't miss the complete full guide on affiliate management:
Part 1: Where to Find Affiliates?
Part 2: Where to Find Good Offers
Part 3: Affiliate Network Technical Basics
Part 4: How To Pay Affiliates?
Part 5: Where to Promote Your Affiliate Marketing Program?
Part 6: Where to Get Quality Traffic?
Part 7: Performance Marketing Software – What You Need To Know
Part 8: Why You Need a White Label Affiliate Marketing Software
It's important to remember that when choosing a marketing performance platform for your business, you should not only consider the cost, but, most importantly – support any additional fees that may be charged for a higher volume of traffic and performance dashboard (is it as eye candy, as Scaleo?) and overall score on the market.
Top Marketing Performance Channels
If performance marketing requires accountability, it means that performance marketing channels are those that enable you to measure specific actions.
Although you probably already know it, let's cover the most obvious ones.
1. Affiliate marketing
Affiliate marketing is a well-established method of performance marketing. In this common model, the publisher becomes an affiliate by partnering with the advertiser to generate traffic and sales (or any other action).
In most cases, affiliates traffic to advertisers and receive a commission in exchange for the negotiated action (a sale, in most the publishers effectively perform as an extension of your brand by using their website to market your products and services to their customers.
Any website owner can be an affiliate.
Any brand running an online e-commerce store can be an advertiser.
According to a new study by Business Insider:
Affiliate marketing is rising, accounting for approximately 15% of the sales in the digital media industry.
Publishers also take a native approach to affiliate marketing by incorporating product ties into organic content.
Affiliate Marketing Software
Affiliate marketing software such as Scaleo is an intermediary for advertisers and marketers.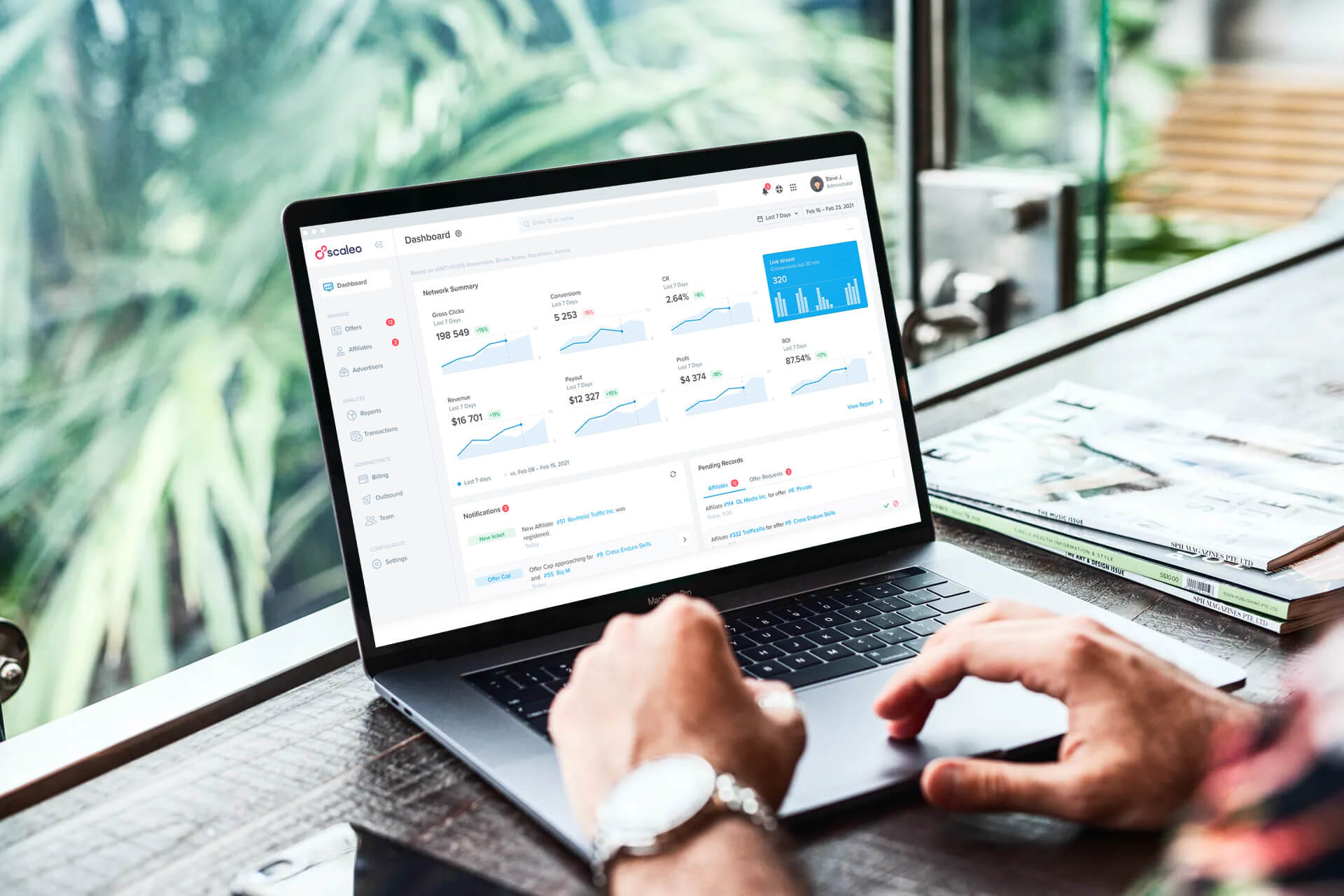 Affiliates and online retailers settle on a particular action(s) that will result in a payment to their affiliates, and t. Therm guarantees that these transactions are secure and equitable, and to manual labor.
Why is Scaleo the best affiliate marketing software platform?
Scaleo is an innovative affiliate marketing software that can be used as an affiliate program or as a stand-alone platform for creating your own affiliate network.
It's a widgetized white-label affiliate marketing solution that offers full UI customization to fit your brand – from logo to color scheme. If you are looking for one of the best performance marketing tracking tools on the market in 2023 – Scaleo won't disappoint you.
If you are looking for an eye-candy design with unbeatable functionality and a robust backend with dozens of innovative features, including ultra-fast redirects, 10+ targeting options, custom notifications, and smart traffic redirection – you'll love Scaleo. Easy integration with Google Tag Manager (GTM) for Cookies-based Tracking, Shopify, Woocommerce, Tilda, Wix, Big Commerce, Magento, CS-Cart, OpenCart, Squarespace, and many others.
2. Native advertising
Sad but true, most people in your target market are unaware of digital advertising. They may either have various filters in place, such as ad blockers, or they subconsciously ignore ads.
Native advertising opens the door to the creation of click-through opportunities on websites where your target market consumes content. Native advertising receives 10x more clicks compared to other forms of online advertising.
The advantages of native advertising are as follows:
Provide quality content that contributes value.
Leveraging smart distribution through the right publishers.
The characteristics of launching successful content discovery campaigns through native advertising can be summarized in five steps:
Set a goal: Determine a specific goal and define the key metrics to measure progress.
Right-fit content: To build content campaigns with the potential to inspire action.
Preparation for the launch: Launch preparation involves selecting content, audience filters, and budget parameters.
Optimize: Fine-tune campaign performance by analyzing data, identifying publishers who deliver the best results, and tweaking your budget accordingly.
Re-align and revise: Review how campaign performance compares to your original goal and find ways to make it more and more efficient with tiny variables such as daytime, geo-location, and device type. Consider also how the content can support additional efforts across the marketing funnel.
It is no secret that it has achieved results with organic reach through social media networks.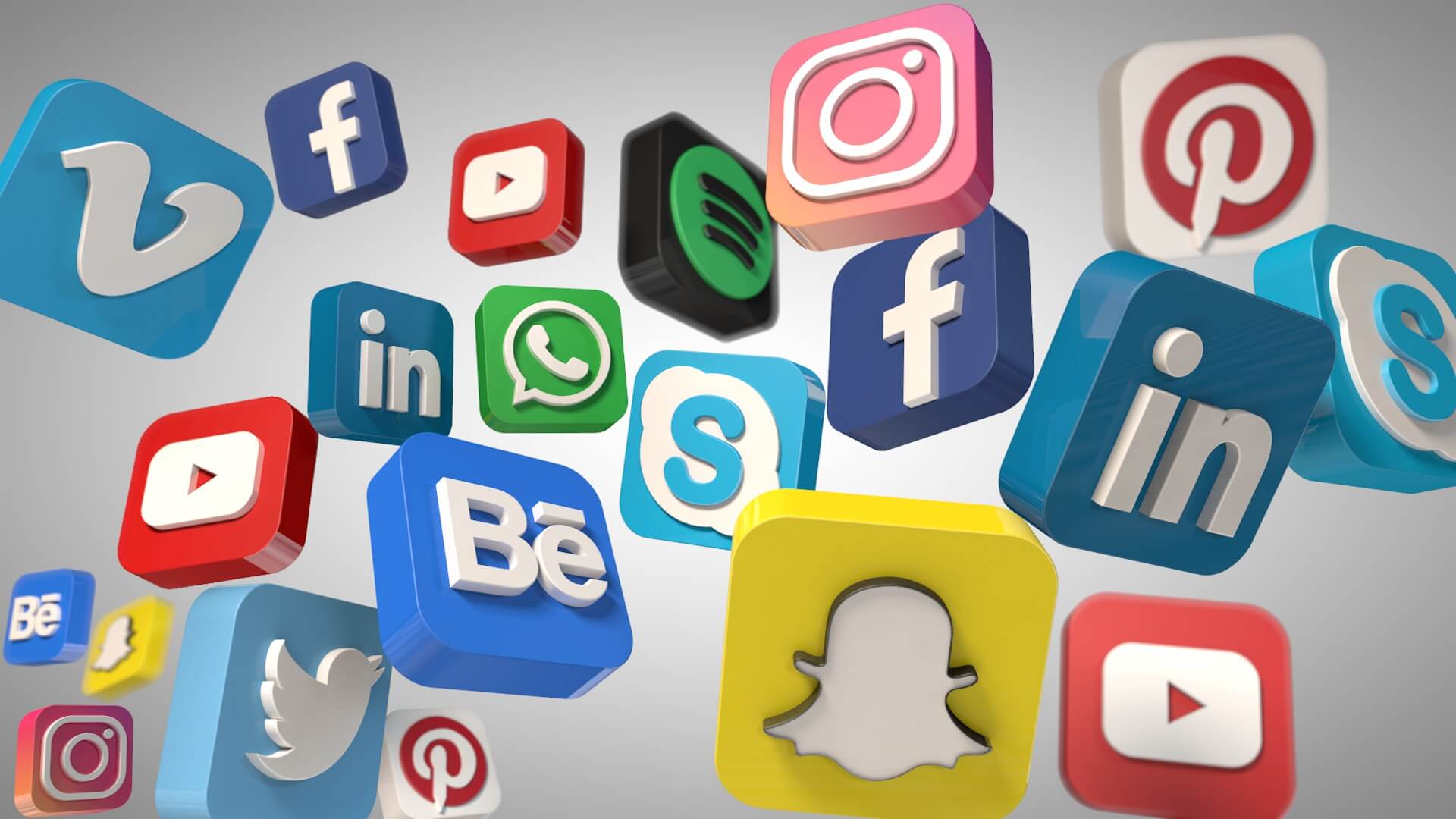 As social media has become far more challenging, agencies and media hiring professionals are investing in social media advertising that plays a role in their marketing performance plans.
Social networks provide clear metrics for measuring KPIs, such as the click-through rate (CTR), the cost per click (CPC), and your overall ROI.
Read also: Content For Lead Generation: 5 Tips For A Higher ROI.
As with all performance marketing efforts, your starting point is to set your goals.
Traffic
Engagement
Lead generation
Sales
The next practical step is selecting the social platforms you will start with. Consider the following factors:
How are the demographics of the network aligned with the brand?
You have gained traction from your organic efforts on each network.
How your competition approaches the different social channels.
Different ad formats can be used on your network.
The list of social media channels that you can advertise on is long, but the biggest players you should consider are, of course, Facebook, Instagram, Twitter, LinkedIn, YouTube, Snapchat, and Pinterest.
We're not going to go into specific performance marketing campaign structures for each platform individually, but take into account the following best practices:
Create specific target audiences by immersing them in each social network's targeting options to twist the dials forward as you hone your audience further.
Try creating ads that mix well with the organic content on each network. Blatant promotional efforts tend to backfire.
Take your time and understand the pros and cons of each social network.
Experiment with your bidding strategy and optimize it over time to increase ROI.
Refresh your ads and landing pages often. Read our article on how to create a killer landing page that converts.
4. Marketing performance in search engines
Technically, Search Engine Marketing (SEM) involves efforts to improve awareness and clicks through organic and paid ads. This article will only discuss paid ads in Search Engines, which is another viable marketing measure for performance.
SEM has been the most successful performance marketing platform for decades, thanks to the Google AdWords program. For example, Google's advertisement sales alone amounted to more than US$95 billion in 2017.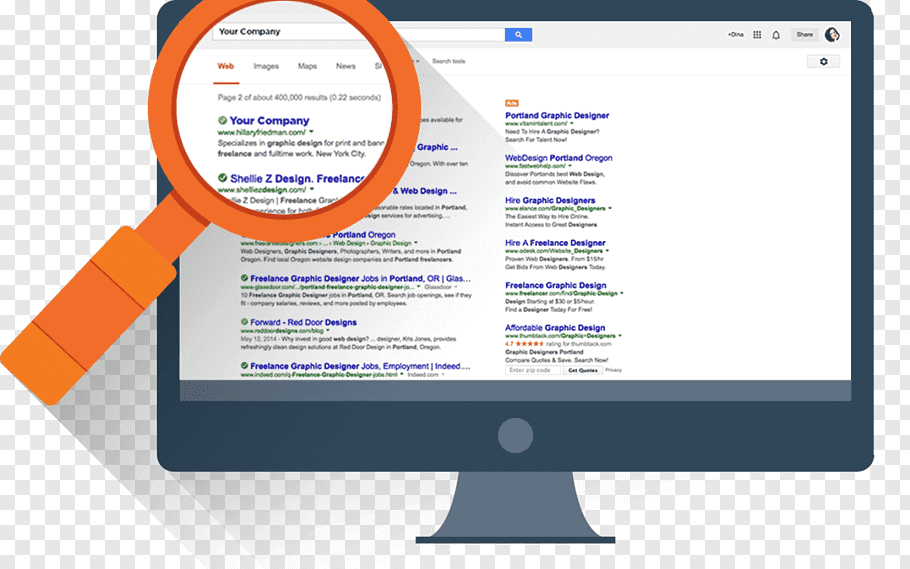 SEM advocates will tell you that it allows marketers to place their advertisements in front of consumers who are "ready to make a purchase."
Keywords are the cornerstone of SEM, and choosing them wisely is a science.
You will benefit from extensive keyword research as part of your strategy to find keywords that are important to your brand and which prospective customers are likely to use while searching.
For obvious reasons, keywords with strong commercial intent, including terms such as:
buy
discount
offer
coupon
free shipping
are more competitive and thus more valuable.
It is important to understand that SEM is based on a real-time "auction system." That is, every time someone enters a search query, an "auction process" takes place. To enter the auction, advertisers can define keywords that they will be bidding on and decide how much they're willing to pay per click.
When it comes to SEM, measuring performance is extremely important because your goal is to get the maximum amount of clicks from the highest quality traffic and pay the lowest bid possible. Although you cannot use performance marketing software to run Google ads directly, you can still measure and analyze traffic from these campaigns.
Performance marketing tracking software – why do you need it?
A good performance marketing tracking software enables you to develop and manage your affiliate program by giving you all of the necessary tools and allowing you to monitor your progress precisely.
The following options cover the basic features and functions required to manage a successful affiliate marketing campaign:
They are all dependable, well-established, and tried-and-true platforms.
Businesses and marketers generally respect and trust these platforms, allowing you to give affiliates a program that is already familiar and trustworthy.
They all provide the fundamental and necessary tools and services to manage your campaign properly: extensive monitoring of affiliate performance, detailed and analytical reporting, payout automation, and customizable features.
Excellent customer service and ongoing user assistance.
Partnerships and integrations with other reputable services for payment choices, collaborations, and partnerships.
Conclusion – how to choose the right performance marketing software?
Performance marketing software blends strategy and technology to help you get the most out of your campaign. The data becomes beautifully visualized, instantly analyzed, and traceable with every click. A performance marketing platform will help you handle all your affiliate offers, collaborations, and promotions. Basically, a performance marketing platform will create win-win opportunities for all parties involved.
Is performance marketing software appropriate for your needs?
Almost any company can profit from performance marketing.
Specialist software can be beneficial if you're running (or considering running) a performance marketing campaign. Performance marketing has evolved over time to include a variety of media channels and reward mechanisms. Affiliate marketing, for example, is a subset of performance marketing that pays a commission on each affiliate's sales. Alternatively, a corporation can publish sponsored material on another site and pay for each visitor who signs up for a free trial. It is important to note that performance marketing relates compensation to measurable activities, such as a lead, sale, or another conversion.
While certain marketing activities, such as SEO and brand planning, may be performance-based, they aren't really performance marketing because you don't pay for results. 
Who needs performance management software?
Performance marketing software is for anyone who manages the performance of their website, app, or another digital asset. Companies will typically use performance management software to track if their marketing efforts are successful and to see how customers' use of the company's product changes over time.
Do you need Google Analytics when using performance marketing software?
GA and performance marketing software provides insight into how well your business performs. While GA allows you to analyze users' goals as well as hundreds of other data points, management software typically provides marketing analytics and focuses on business optimization. Google provides a number of free marketing tools to help people track the performance of their online marketing, as well as their Google Ads performance.
Google Analytics (or GA for short) is one of the most popular and has been around since 2005. Google Analytics was one of the first free and simple-to-use website analytics tools.
Google Analytics has quickly become the industry standard for tracking your website's performance. GA is a website data tool that can website's measure what drives visitors to your site, how well your content performs, where your traffic is coming from, and how well your digital marketing is performing.

How do you market software?
Although this post isn't about how to market software, we wanted to touch on isn't the case, this was the reason you landed on this blog page. If you want to market your software successfully you need to add an affiliate program to your software e-shop to make sure people are going will promote ware willingly themselves. Make sure you offer generous commissions to make it worth your affiliate's time.