Today we will discuss how to use data analysis tools to improve affiliate sales?
Modern businesses rely heavily on data analysis tools. Choosing the best data analytics tool can be difficult since no tool is perfect for every situation. To assist you in determining which data analysis tool is best for your affiliate business, let's look at the key factors to consider when deciding between them, followed by a look at some of the most common solutions on the market today.
Before reviewing the available resources, there are a few things to consider.
You should first consider the types of data your affiliate company wants to analyze and, as a result, the data integration needs.
If data is exchanged between agencies, for example, access control and authorization mechanisms should be in place to protect confidential information.
What Are the Different Types of Business Analytics Tools?
Business analysts use a range of application software to collect quantitative and qualitative data from various business processes and store it in a repository. Analysts will then study and interpret the data to make better decisions.
Most affiliate businesses use a combination of business analytics applications, such as statistical tools, predictive modeling, and data mining tools. These business analytics software applications provide companies with a comprehensive view of key insights that increase performance, productivity, and profitability.
However, it's important to note, that most affiliate businesses use affiliate marketing software that combines both the backend of their business as well as deep analytics in it.
Business Data Analytics Tools Vs. Business Intelligence Solutions
While Business Intelligence (BI) tools collect and analyze data, business analytics software goes deeper, assisting in the identification of flaws, alerting policymakers to unexpected incidents, resolving potential issues, and even predicting future results.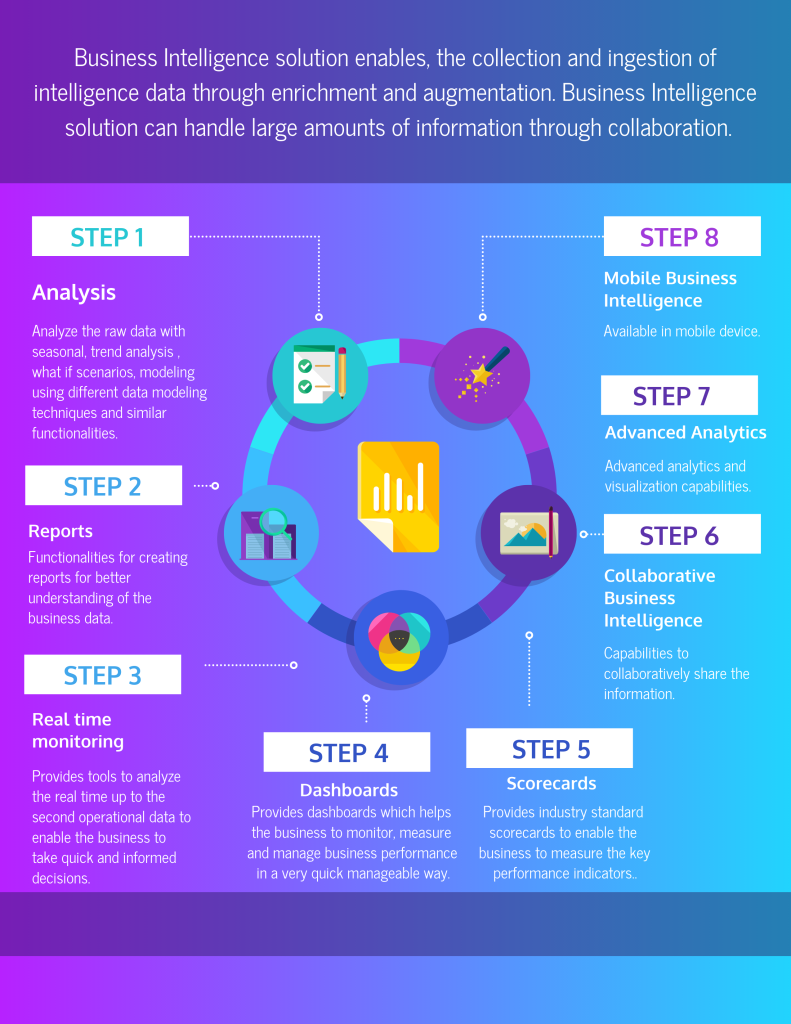 Business analysts' use of high-quality resources for requirement collection provides companies with the expertise and trust they need to boost customer loyalty, enhance their competitive advantage, and achieve business goals.
Because of the abundant functionalities these advanced business analytics applications provide in terms of business performance and potential development, the popularity and demand for premium-quality business analytics software are at an all-time high.
Gartner Inc., a multinational research and consulting company, estimates that 70% of the world's largest and medium-sized businesses will use advanced market analytics software by 2021.
According to experts, the increasing importance of data analysis tools can make better business decisions and generate new job opportunities in a variety of fields. The top ten most commonly used business analytics tools and solutions for modern businesses are mentioned below.
How to Choose a Data Analysis Tool?
Once you have your data, you can experiment with various tools to analyze it. How do you go about finding one that is a good match for your company? Begin by thinking about your organization's business needs and determining who will be using your analytics tool. Will it be used by savvy data analysts, data scientists, and non-technical users who need an intuitive GUI, or both?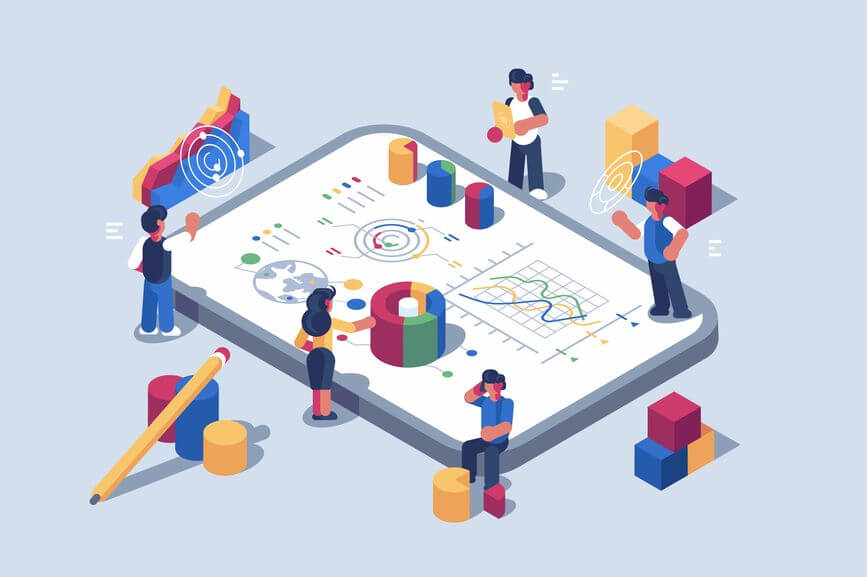 Some platforms provide an immersive experience for iterating on code creation (typically via SQL), while others concentrate on point-and-click analysis for less skilled users. The tool should also support visualizations relevant to your company.
Consider the data modeling capabilities of the tool.
Some have a semantic layer or can perform data modeling on their own. If you want to use one that doesn't, you'll need to model the data beforehand with SQL or a method like DBT.
Finally, think about pricing and licenses. Some services are provided for free, while others need licensing or subscription fees. The most expensive tools are not always the most feature-rich, and users should not overlook the numerous robust free solutions available.
Scaleo – Affiliate Marketing Software
Affiliate network reports are the foundation of your affiliate data analysis, and networks are supplying more data than ever before. As a result, depending on the affiliate network you work for, you have access to a plethora of details. The affiliate network data is arguably the most valuable data source because it contains the most affiliate-specific data, such as whether your links are working.
You can also look at the click and user journey with more advanced features and see what pages your customers are visiting on their way to buy. It may also assist you in identifying publishers that might have been missed because they were "leapfrogged" by another platform just before the sale.
Scaleo is an affiliate marketing tool that enables marketers to use Google Analytics and the Facebook Pixel to track and sync conversions.
Measuring your success (and failure) as an affiliate marketer is important for improving campaign results. If you prefer Google Ads, Facebook, or SEO, monitoring your conversion data with analytics tools can provide you with actionable insights to refine and scale your campaigns.
Scaleo's key features include:
fraud prevention,
precise tracking
completely customizable commission structures
allows all forms of affiliate links,
allows multiple currencies,
provide versions in multiple languages (Spanish, Russian, Vietnamese and more).
Google Analytics – Web Analytics
You can now learn what form of traffic converts with which ads and copy by studying your data. You can conduct tests based on geography, demographics, and messaging.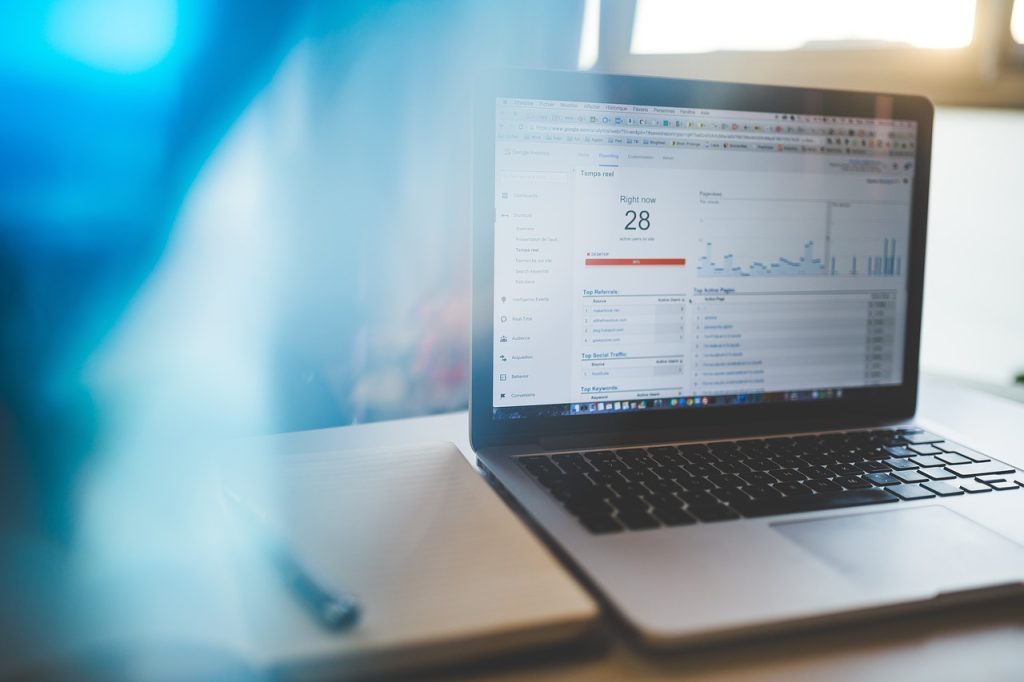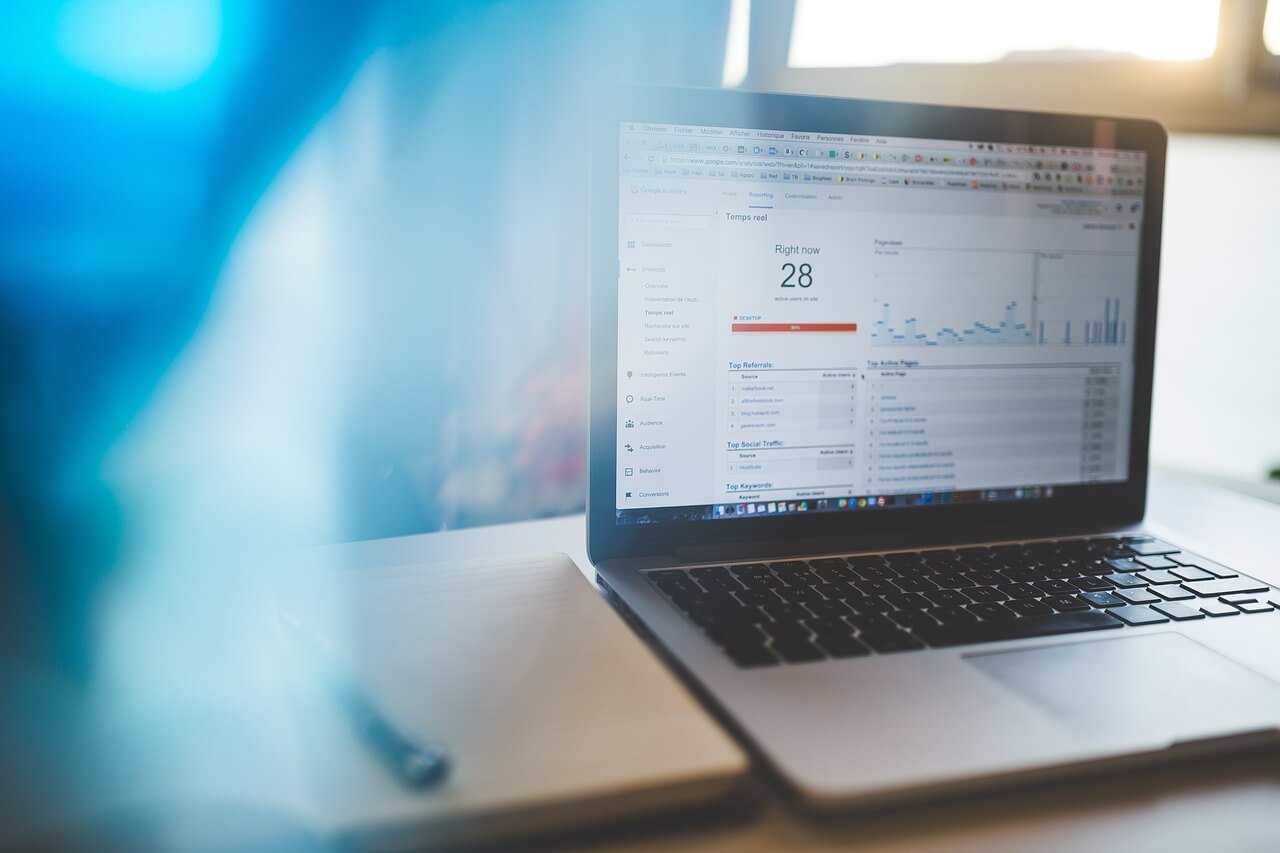 However, to be this proactive, you must look past network statistics and use your affiliate marketing analytics. Most affiliates monitor their efforts solely through sites that provide their banners and text links, missing out on the more profound insights gained through site analytics.
Using this data, you can double-check the affiliate network's accuracy. You can monitor each click from your site to your affiliate offers to ensure that the platform is correctly following all of your traffic.
Aside from Google Analytics, tools like Cyfe gather an overview of all of the website's page views, sessions, and users, then analyze the data to detect more important patterns in conversions, traffic sources, bounce rate, and user position. It can also monitor traffic from search engines and social networks to determine which pages referred them to your site and where they exited.
If you are going to invest time and money in traffic growth, then good data analysis techniques are an absolute must.
If you're using email, images, webinars, organic or paid search traffic, analytics are the only way to accurately calculate performance and the best-converting methods. You can use data analytics to monitor consumer behavior and link them to specific sales efforts. You may reduce ineffective efforts while increasing profitable ones.
Email is an excellent method for reaching out to a wide number of prospects at once. Many of your recipients will not buy based on a single email, but few will request more details. You can use email analytics to find out which subject lines get the most opens and which types of messages are more likely to produce phone calls that lead to success.
You can also use analytics to decide the best time and day to send emails to your list of potential customers and store the information for future use.
Forensiq – Fraud Detection Platform
A fraud identification platform is critical to the health of your affiliate program. They can provide critical information about the quality of traffic being directed to your data.
They may also examine the user information being transmitted through the browser to see if the IP address, browser/device, or usage pattern is that of a non-customer. With bots accounting for approximately 50% of web traffic, it is critical to track the type of traffic being sent to your site.
Mailchimp – Email Software with Analytics
We already stressed the advantage of email marketing is a great tool for affiliate promotion in our previous article, How to Create an Email List for Affiliate Marketing.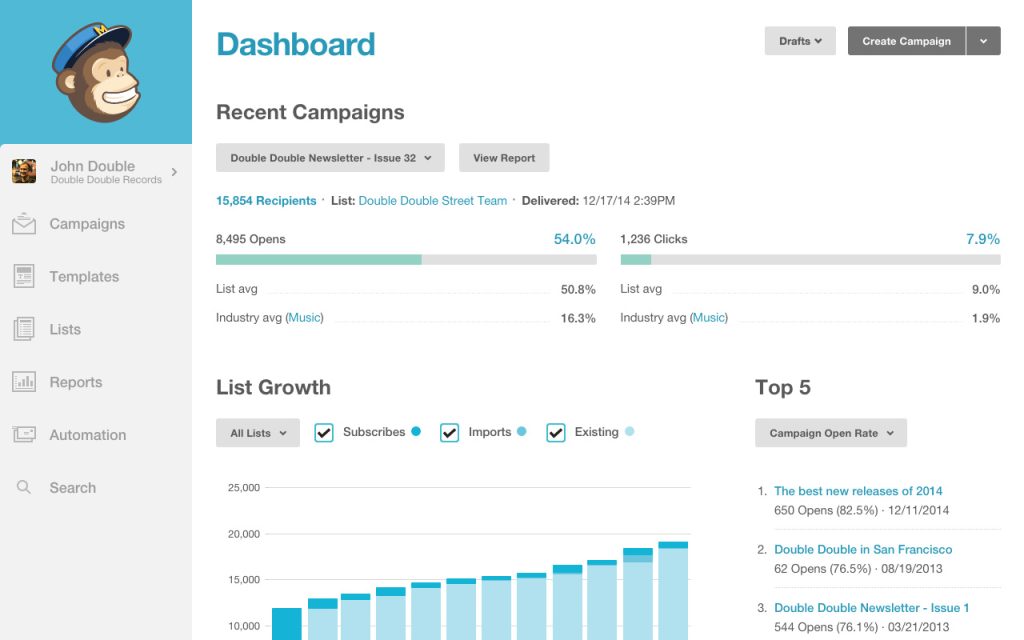 Of course, there are several mailing services available, but for the purposes of this article, we will only look at MailChimp. Let's face it. The facts are as follows:
It is free to use until a certain number of emails are sent. It is usually more than enough for affiliate marketers.
It is dependable and has been checked by millions of users worldwide.
It offers users 300+ app integrations with different marketing channels to help them improve their marketing efficiency.
It's no surprise that it's one of the world's most successful email marketing services.
Hootsuite – Social Marketing Analysis
Hootsuite is a social media marketing and management tool that provides users with several useful features. The tool works with a variety of social media platforms, including Twitter, Facebook, YouTube, Instagram, and many others.
As a result, Hootsuite is a very effective tool and an excellent option for handling social media. You will gain access to analytical reports, preparation, and scheduling resources, all of which can help you with your social media marketing.
Using social media is one of the simplest ways to begin your affiliate marketing journey. As a result, Hootsuite is well worth investing your time and money in if you want to produce better results.
Microsoft Power BI – business intelligence tool.
Microsoft Power BI is a leading business intelligence application that supports a wide range of data sources. Users can generate and distribute reports, visualizations, and dashboards with it. Users can easily distribute a set of dashboards and reports by combining them into a Power BI app.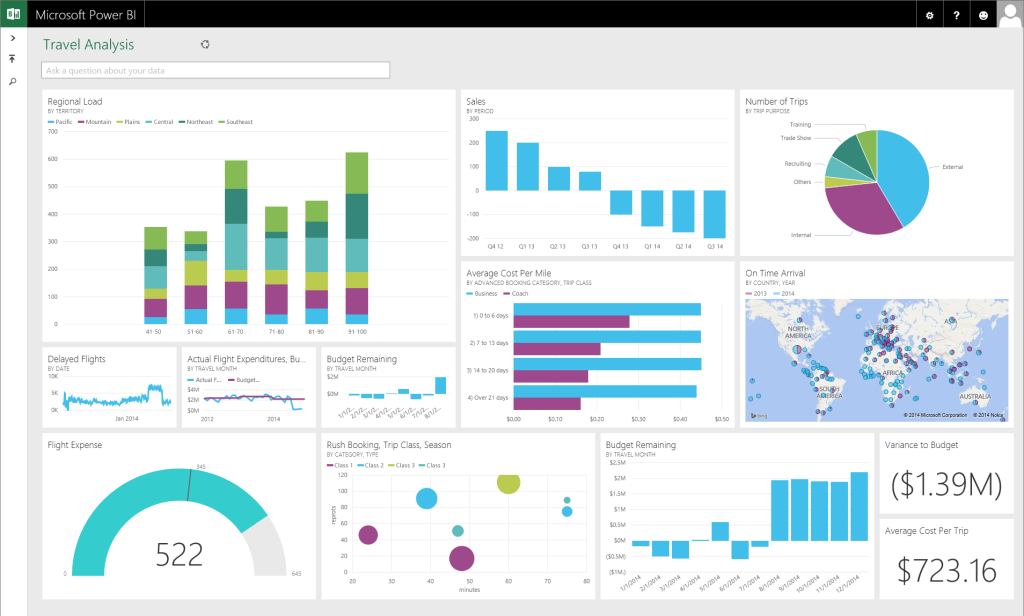 Users can also use Power BI to build automatic machine learning models, and it integrates with Azure Machine Learning.
SAS – Business Intelligence
The Self-Service Analytics suite of products offered by SAS Enterprise Data Analytics offers easy-to-to-use applications. It has several built-in features that make it ideal for working with other devices, such as the ability to push reports to mobile apps.
Comprehensive and somewhat but less versatile than some other platforms, this platform's software in SAS Business Intelligence would be more costly than its rivals. On the other hand, small businesses do not find it to be worth the price because of its simplicity.
Tableau – BI Tool
We can expect to see a greater emphasis on analytics software tools as more accurate affiliate data is generated, and larger data sets require greater parsing and presentation of information.
Here's an example.
The geographic sales data is easily incorporated into more detailed visualizations that allow you to easily target countries, states, or regions, allowing you to easily expand the results set to different levels of detail. This will concentrate affiliate marketing efforts into specific geographic regions and demographic markets and reduce the number of affiliates.
SEMrush – SEO Analysis Tool
Your website's SEO is vital for your affiliate marketing's success.
To rank well in search engines, no matter what type of business you are in, every company must establish a high-quality strategy to meet free and organic traffic. If you work in the search engine optimization industry, you are almost certainly using one of the following: SEMrush or one of its alternatives on a regular basis. SEMRush is a digital marketing tool that will allow you to boost your website's position in the search engine rankings.
Getting started with SEMrush enables you to audit your marketing, learn about, or get to know about your rivals, monitor their backlinks, look at search and social networking successes, and discover areas for improvement in many different places.
Excel – Spreadsheet
Yes, people still use it, and yes, it's still great.
A spreadsheet is used in almost all kinds of analysis. Most exports from networks will come in as CSV, so it is necessary to be able to manipulate those network export files. There is no standard view of your affiliate data can give you on-site or network analytics.
However, by quickly sorting, pivoting, and graphing, you can give other useful insights and values that aren't provided by their predefined reports.
Conclusion
Famous technology companies and startups around the world are developing market analysis tools and techniques that provide streamlined analytics solutions to help businesses derive actionable insights from the data they produce.
Today's cutting-edge analytical tools for affiliate business (such as Scaleo), packed with powerful features, enable efficient data collection, analysis, and presentation in real-time, enabling businesses to recognize trends/patterns in vast datasets and develop new business analytics models.
Last Updated on June 1, 2023