The best paid traffic sources have huge potential for your affiliate marketing campaigns. Although organic traffic is extremely important, it is not the only way to get visitors to your website. 
Relying solely on new visitors to your website can be a time-consuming formula. You could also be restricting your potential audience because many people may never know that your site even exists.
Using paid traffic sources is another way to increase the influx of potential customers.
This is a marketing method for your affiliate site and attracting potential users who may not have found your site otherwise. This allows you to invest a tiny amount of money and quickly see an ROI in the form of improved exposure and a greater number of leads.
In this article, we'll discuss why paid traffic sources could be beneficial to your site and introduce you to the best-paid traffic sources for affiliate marketing. We'll go through the benefits and drawbacks of both before deciding how to put them into action.
But first, let's examine some basic aspects of paid traffic.
How Can Paid Traffic Help Your Affiliate Website?
Paid traffic, generally speaking, relates to traffic obtained by direct marketing. I should emphasize that this is not the same as bogus traffic generated by software or bot users. Rather, it is a method of bringing real visitors to your site through social media advertisements, banner ads, or pay-per-click (PPC) ads.
Using paid traffic increases the number of visits to your affiliate site instantly, as long as your budget lasts. As a result, the number of potential conversions increases, which can be especially useful if your site is new and in need of fast revenue.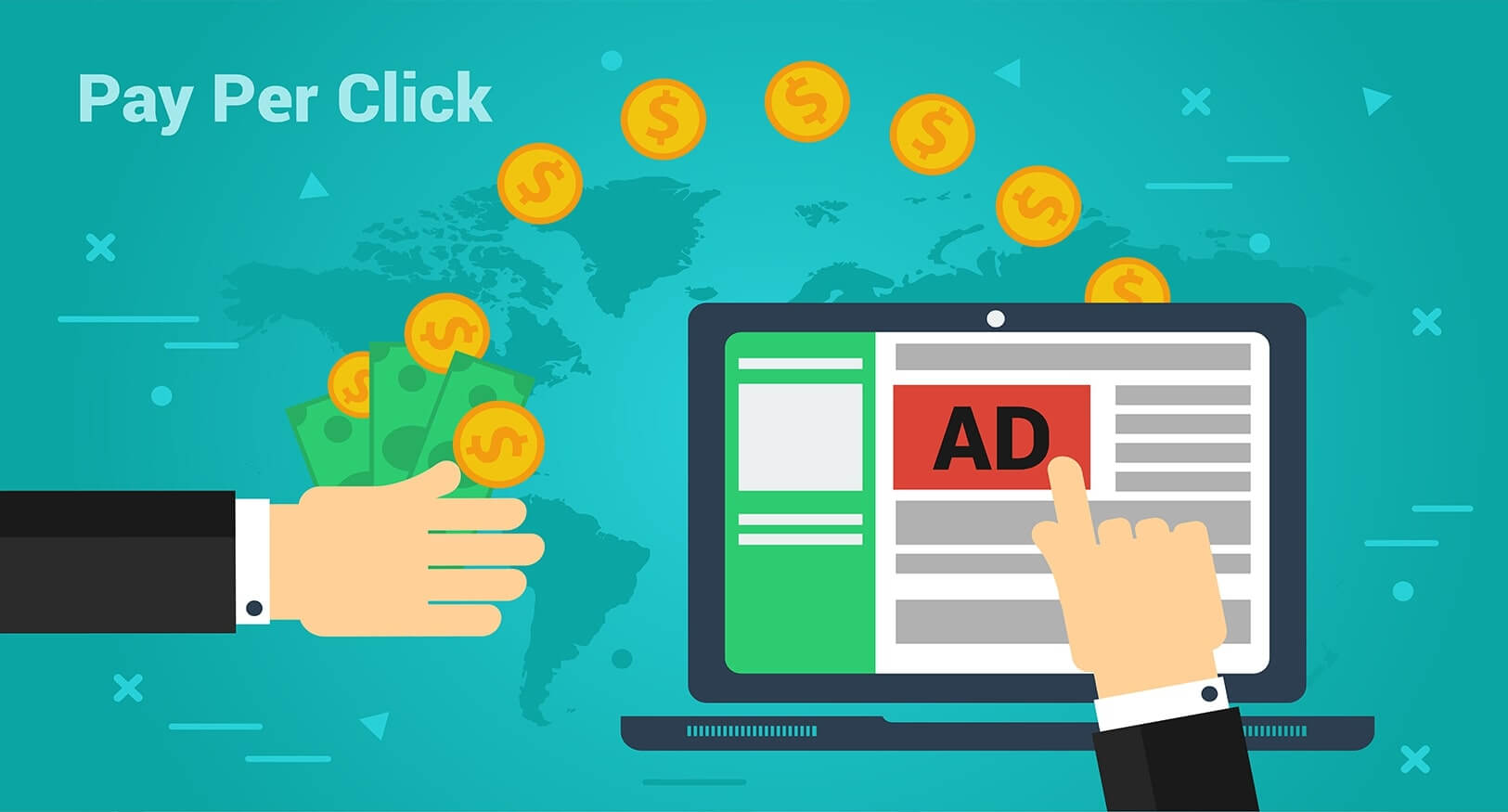 It also allows you to reach a precise audience based on your niche. Smaller sites can fail to reach their target audience, which paid traffic may help with.
Although paid traffic has a price tag, it can be worth it to get a head start on attracting customers and building brand awareness.
Of course, you must keep an eye out for scammers who do not have legitimate traffic but instead use tricks to boost your visitor numbers. As a result, you can stick to reputable sources and avoid taking risks, even though they give enticing offers.
Why is Paid Traffic Better Than Organic Traffic?
Paid traffic means that your advertisements hit your intended audience. Organic traffic is more volatile. Of course, how you pay for your ads can differ. Pay Per Click, Pay per Acquisition, or Pay per View are all possibilities that lay before you.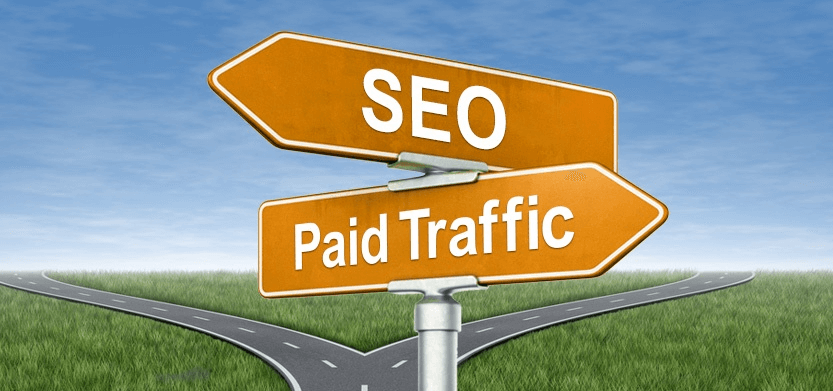 In the case of influencer marketing, you might be asked to pay a flat rate based on the number of posts purchased or other aspects of the agreement with the influencer. There are several options for paid ads, and determining what works best for you will take time, trial and error.
In general, a mix of paid and organic traffic is often the most effective way to generate business growth.
Define your target audience, set a budget, and keep your KPIs in mind at all times. You can achieve your objectives with the assistance of paid high-quality traffic sources a lot faster than slow and steady organic growth.
3 Main Types of Paid Traffic Sources for Your Affiliate Website
Now, let's look at three main ways you can use paid sources to push traffic to your affiliate website.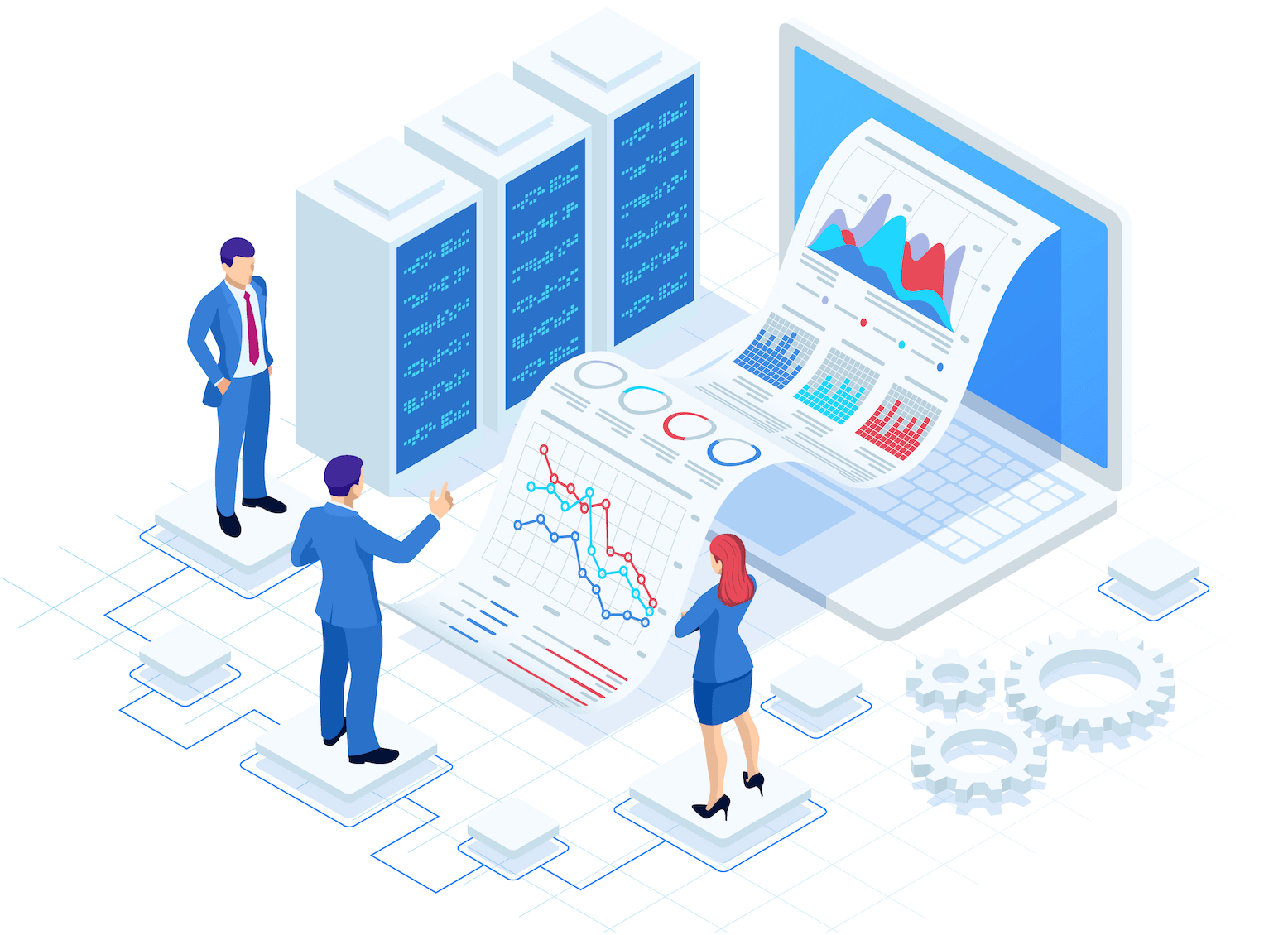 1. Pay-Per-Click (PPC) Promotion
PPC traffic is a form of advertising in which your website is explicitly promoted on other websites. However, unlike most other forms of advertisements, when you use PPC, you only pay when someone clicks through to your website.
These advertisements are most often seen in search results, directing users to related content based on the search terms they've entered. This form of PPC ads will assist you in the traffic from users searching for common keywords in your niche: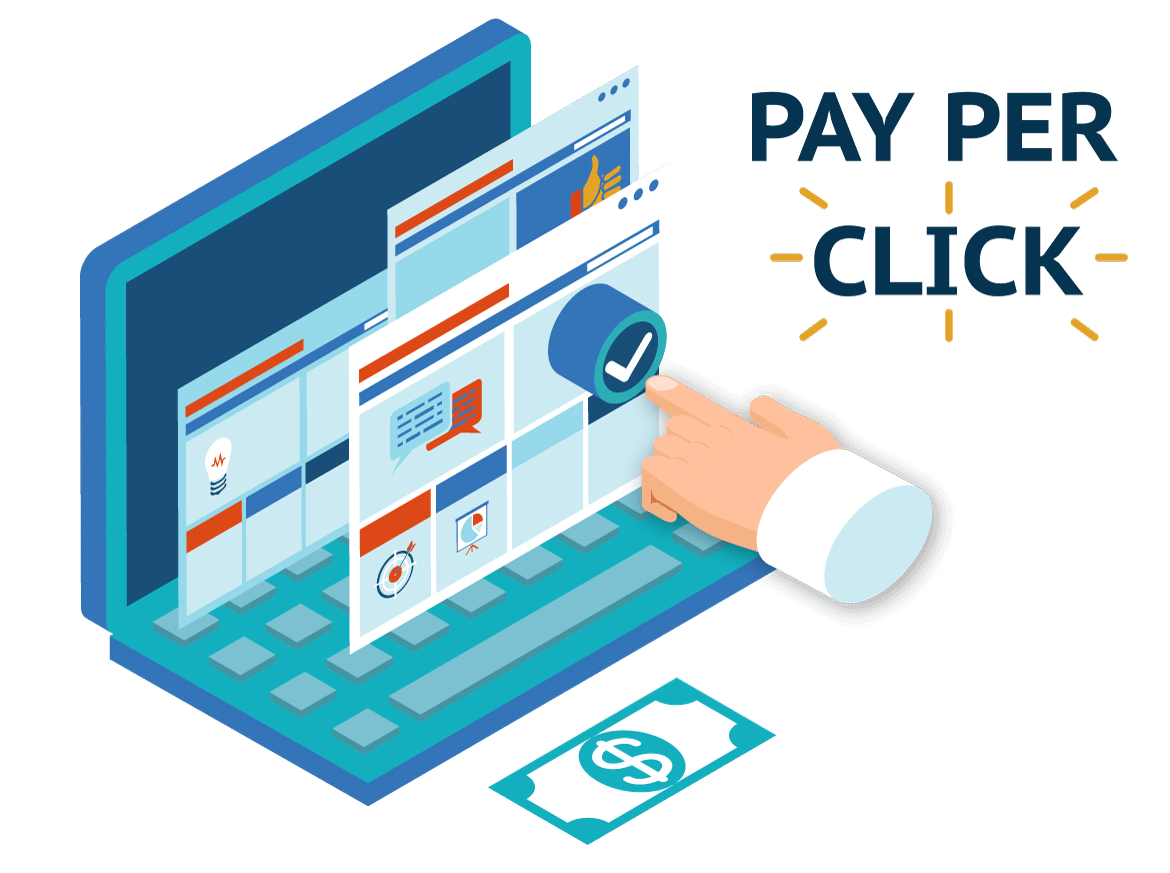 If you want to experiment with PPC, Google Ads is a good place to start. To decide which advertisements are shown for specific requests, this software employs a method known as the Ad Auction.
To step up in the competition, you can also conduct keyword analysis. This will assist you in locating important keywords that are commonly searched for but are not as competitive or costly.
2. Advertising on Social Media
As the use of social media increases, so does the advertising potential of these platforms. According to research, the majority of social media marketing campaigns have a positive effect on brand recognition and customer motivation. It's no surprise that the overall amount spent on social media ads has more than doubled in the last few years.
The great thing about social media ads is that you can aim your marketing directly at your ideal audience. You may specifically target those who are most likely to be involved by matching your affiliate niche with unique keywords, hobbies, and interests.
Because of the prevalence of social media, the market is somewhat saturated.
As a result, it is critical to create content that is both engaging and human. It would help if you also thought about which channels are best for your site and then consider your customer profile to determine where to advertise.
The most basic forms of online advertising are links and banners. Plain-text links and image-based banners will direct visitors back to your website. The best thing about this type of advertisement is that it can be used almost anywhere: on blogs, social media, and even in emails.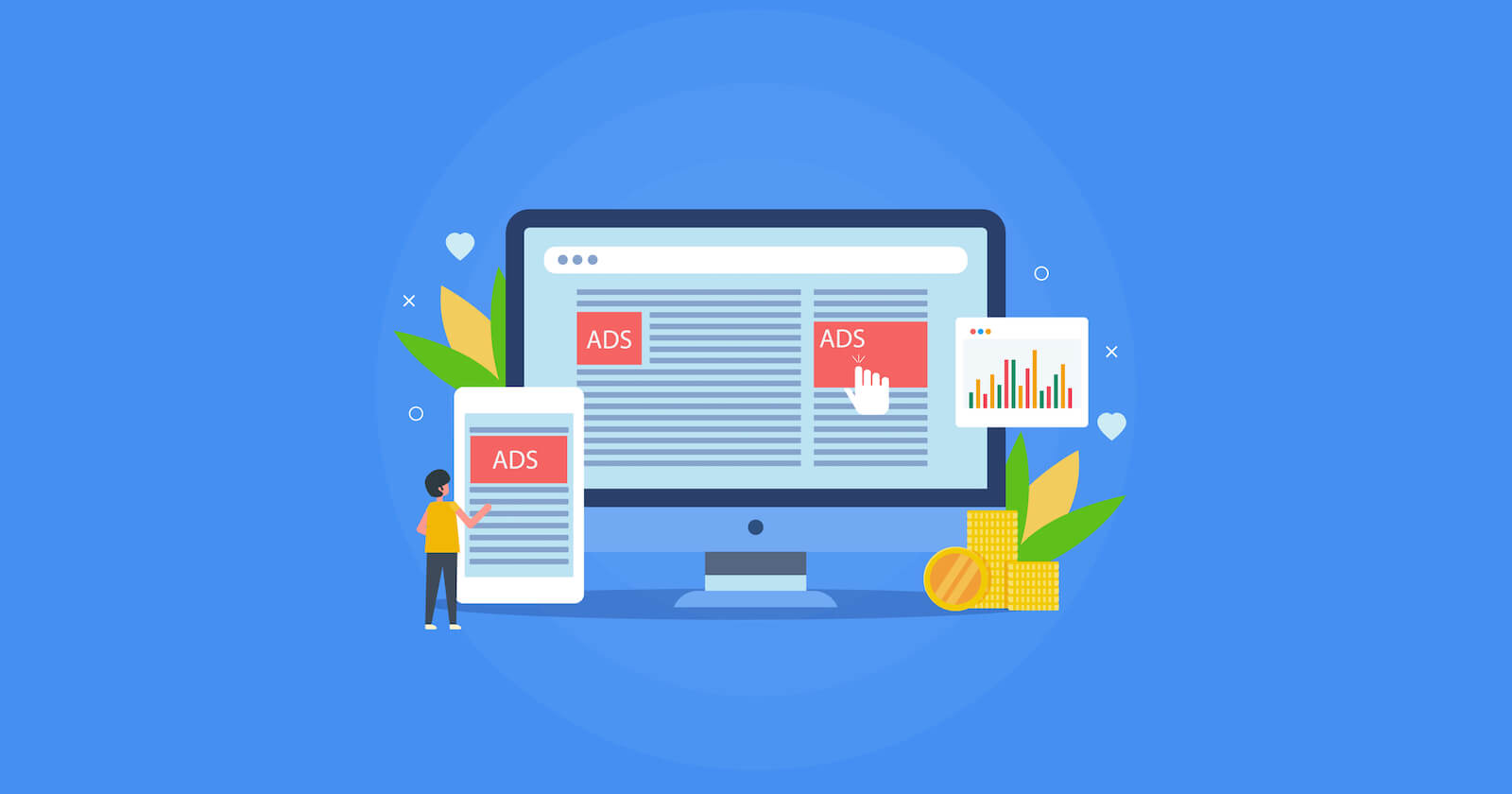 Banners' visual nature makes them especially powerful at capturing the reader's attention:
Banners also provide you with an opportunity to highlight your brand in the best possible light.
The biggest problem with using banners is that they are so prevalent that many people have developed banner blindness. As a result, you'll want to consider your banner placements carefully. Also, for the best performance, make sure the value to the consumer is obvious, and use a strong call-to-action (CTA).
Best Paid Traffic Sources – Trustworthy Providers
Now that you know you should go with social media advertising and PPC, that doesn't mean you will necessarily pick the best paid traffic sources for your next affiliate campaign. As I have already mentioned, countless websites on the internet promise spectacular results but will end up sending bot traffic to your affiliate campaign or just do a 3rd-grade promotion on social media.
So, where can you buy high-quality traffic that will be targeted enough to convert well and will not be a scam?
Google Ads (formerly Google Adwords)
Google Ads (formerly known as AdWords), one of the best-paying advertising networks, continues to provide excellent exposure, though at relatively high CPCs (cost per click).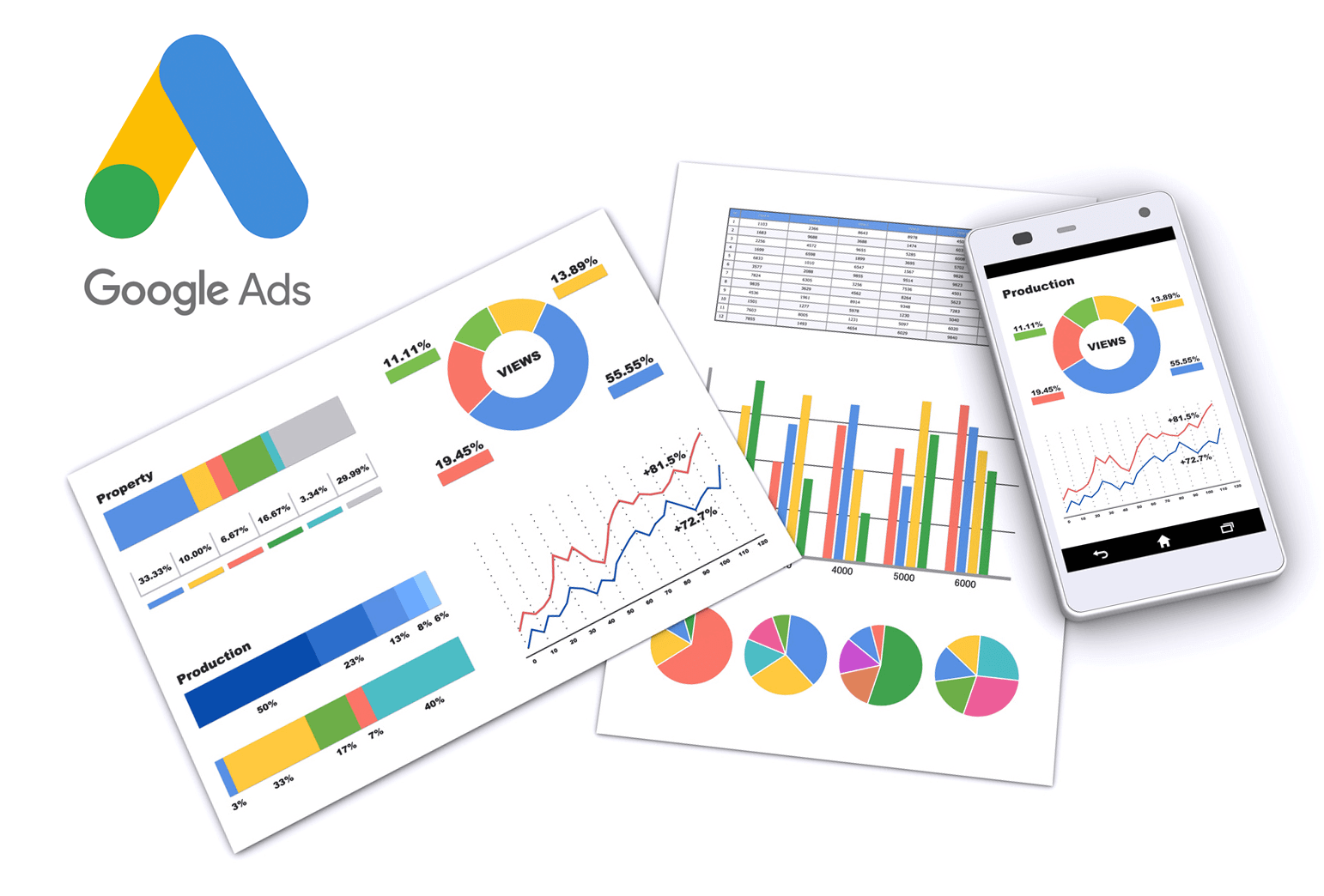 With Google Ads, you pick keywords that your future buyers are likely to search for and then put in an offer to have your ad appear as a supported ad at the top of the search results page.
Google Ads has evolved over time, adding more advanced features such as Dynamic Search Ads. These automatically customize your ads based on your website content without requiring you to maintain a keyword list, video ads on YouTube, and Universal App Campaigns, which are particularly useful for mobile marketers.
Google Ads supports advanced audience targeting, device-based bid modifications, and retargeting users who have previously visited your website. There is, of course, the Google Display Network (GDN), where you can promote display advertising.
While display ads are losing favor among advertisers, who point to the far higher CTRs of native advertising, GDN still reaches 80% of internet users. As a result, it remains a powerful way to gain attention, especially for awareness campaigns rather than more aggressive lead generation. It all comes down to your target demographic and the keywords you want. Even if you're doing well with Google Ads, you should think about using GDN as well. If you're still unsure, consult this handy flowchart.
While advertising in Google is of course one of the best ways to reach customers you otherwise would have got through Search Engines, I still believe you should not neglect the good old-fashioned Search Engine optimization. If you are serious about your digital marketing efforts, working on a long-term sustainable strategy will bring you a lot of organic traffic on top of your advertising campaigns.
Bing Ads
If you believe that 'Paid Search' is the way to go for your business, I recommend that you try out Bing advertising. Your chances of picking a winner are much better, and it will cost you much less. However, in most niches, I don't plan to pay more than $100-200 per day.
Bing is a perfect way to carry out new paid traffic campaigns because it provides high-quality traffic at a fraction of the cost of other paid traffic sources.
Bing and Yahoo have linked up. If you create a Bing Ads campaign, it will appear on both Bing.com and Yahoo.com.
Compared to Google, traffic is often of better quality and much cheaper. Bing is very forgiving and will approve almost every campaign.
Cons:
Compared to Google, Bing/Yahoo will have approximately one-tenth of the traffic. Their user interface is in desperate need of an upgrade. Once you've found a golden spot, you won't be able to scale the campaign very far.
Twitter Ads
Twitter is fascinating because if you're good at it, you should be able to create a lot of organic (read: free) interactions, but people can be wary of brands co-opting what they perceive to be part of Twitter's community.
Offensive or ill-timed tweets can also backfire in the face of a reckless social media manager.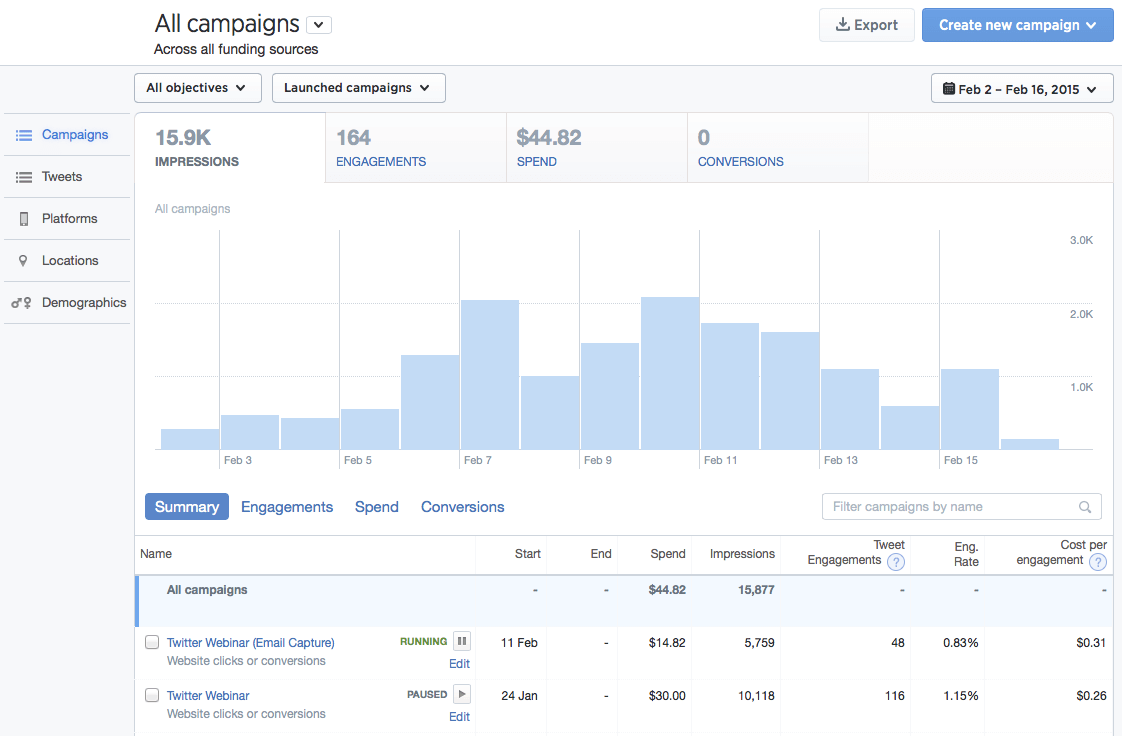 If you're good at Twitter, the payoff is huge: 94% of consumers intend to buy something from a small or medium-sized company they follow, and 69% have already purchased something because of something they saw on Twitter. Is it also worthwhile to pay to advertise on Twitter? With those figures, it's certainly worth a shot.
You can choose to promote a single tweet, or an entire account, or a trending subject, and you can pay per click, impression, interest, follow, video view, lead, or app install. Target the audience based on their income, gender, smartphone, place, interests, and even keywords in their tweets.
Since the cost of Twitter advertising is rising, it is important to identify your objectives before embarking on a paid campaign. If you want to generate conversions and leads, Twitter paid advertisements might be a good match. If your goal is to raise awareness, you can do so for free by relying solely on the organic scope.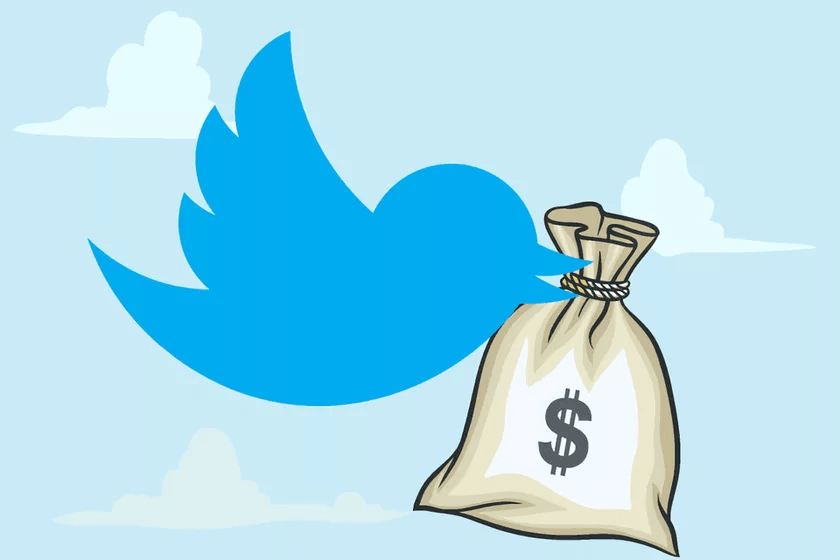 Pay per click, follow video views, impressions, interactions, app installs, or leads to support for a single tweet, an account, or trend. You create a campaign based on the goal and type of promotion and then segment the audience based on geography, income, gender, phone carrier, or interest.
You may get as descriptive as keywords for "interests," such as specific TV shows or movies. Twitter has a relatively high CPC, so make sure everything you endorse has a good CTA and consider your targets carefully when creating a campaign. If you're producing leads and conversions, that's fantastic; if you're only paying for followers, you may be able to achieve the same results with better free content.
LinkedIn Ads
If you're in the B2B market, LinkedIn should be a part of your paid advertising strategy.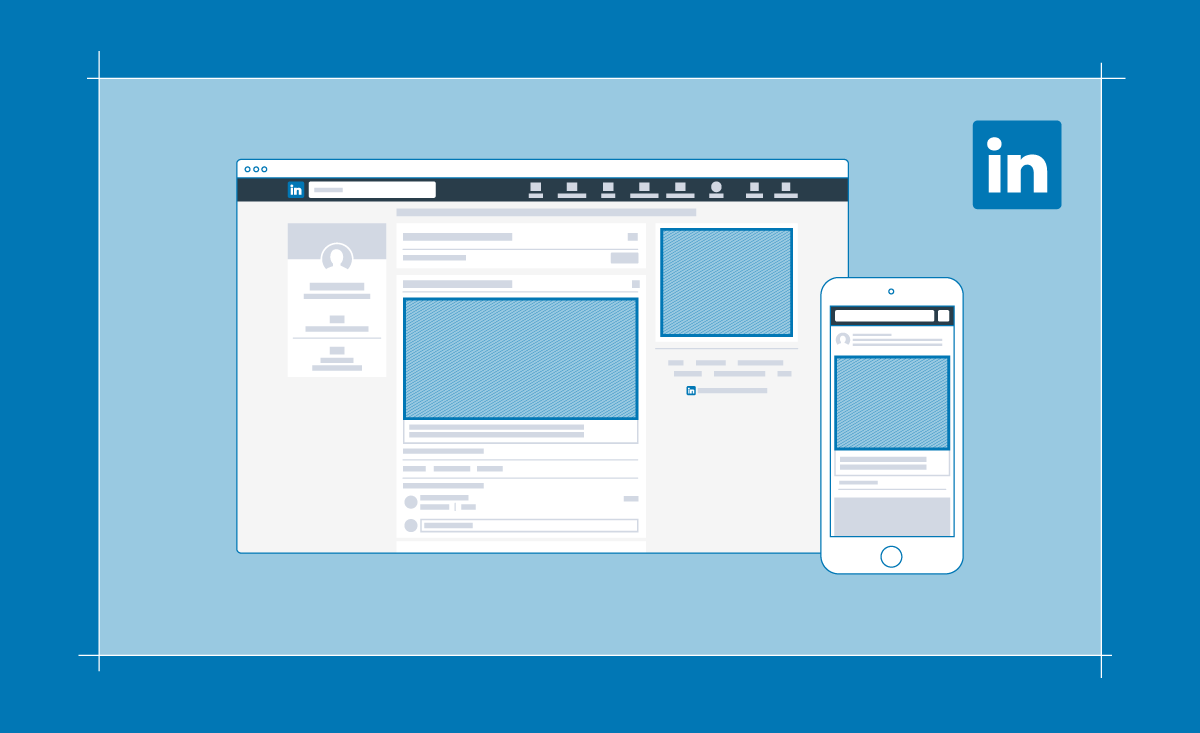 While it is a more expensive choice, it allows you to target business professionals in a more specific and efficient manner, by contact or account, by job title, demographic, place, or industry. Various ad forms, such as show advertising, supported in-feed posts, and InMail ads, are ads delivered directly to your audience's LinkedIn inboxes.
The Matched Audiences feature allows you to retarget website users, company lists, and email lists by matching them to LinkedIn members. The best thing about LinkedIn is its ability to target people based on their company profiles and efficiently meet the right people inside what is known as LinkedIn's "walled garden."
Users on LinkedIn are in business mode, similar to how native ads have a higher CTR since the audience is ready to read your content. They are not there to watch cat videos or look at pictures of their niece's graduation. With their business caps on, they are watching advertisements and consuming content. For some marketers, this is a paid advertising gold mine – particularly for high-value B2B goods and services, as well as recruiters and higher education institutions.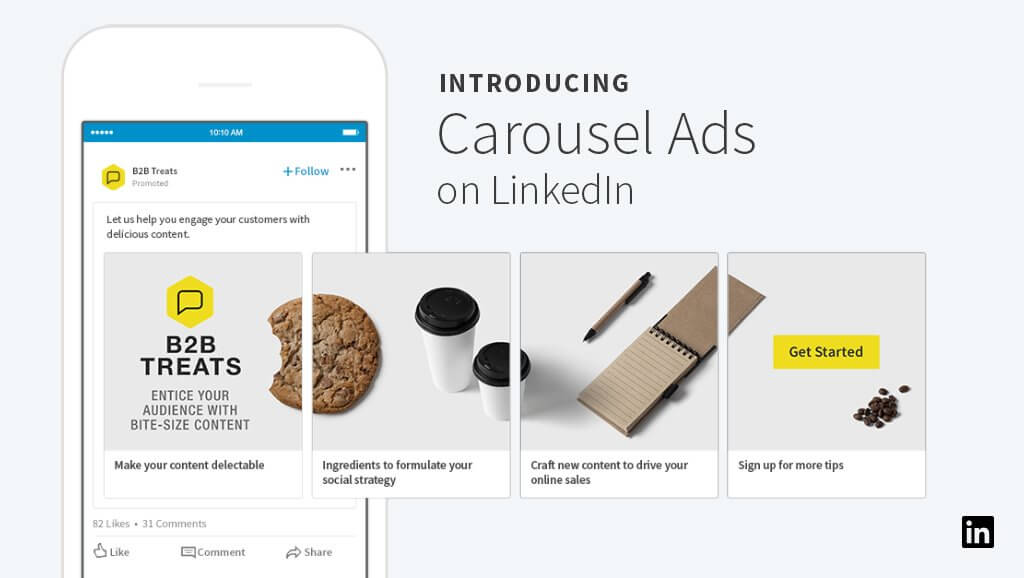 As previously mentioned, LinkedIn operates on a cost-per-click (CPC) model, which is not inexpensive. Targeting will not be less than $2 per click and will most likely begin at about $5. Even so, for certain companies, using this ad network may be worthwhile.
Facebook Ads
According to 95.8% of social media managers surveyed, Facebook ads have the best ROI of any social network. According to Emarketer, Facebook endures approximately 20% market share of the total US digital ad spend. For someone paying for traffic, Facebook advertising is a must.
But Facebook has many choices, and they change all the time.
Do you want your ads to appear on news feeds, Instagram, Messenger, or the viewer network?
Do you want to use similar audiences to target prospects based on their place, age, or interests or find prospects similar to a community you already know works?
Do you want to incorporate text, pictures, videos, slideshows, or collections?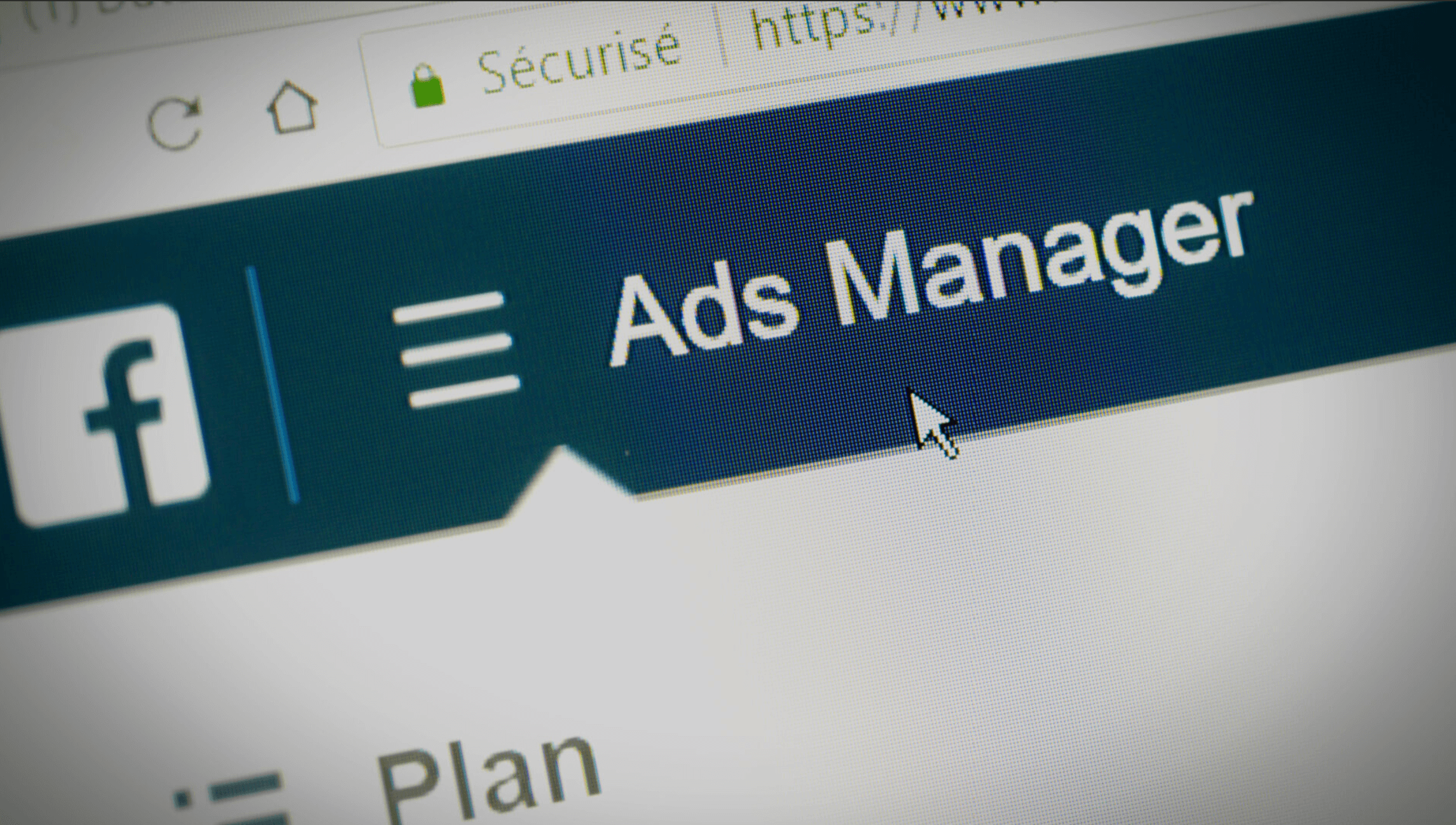 The advantage of Facebook is that you can reach out to exactly who you want in exactly the way you want (sometimes, hilarity ensues). You can create static or dynamic campaigns, small or large campaigns, retargeting campaigns, campaigns with a large or small budget. Facebook's lead ads make it extremely simple for people to provide you with their contact details.
Link ads that direct people to your website. Or advertising with in-Facebook product catalogs that perform automatic retargeting. There is a lot to understand, but it is also simple to get started. Experts like Jon Loomer are a great way to stay up to date on best practices, and there are many resources available to help you refine your campaign without being a complete expert.
Unlike some other advertising outlets, affiliate marketing is allowed on Facebook, which is why Facebook groups and ads have become increasingly popular among affiliate marketers.
Conclusion
Business owners have different traffic strategies and paid traffic for affiliate marketing isn't an exception. Organic traffic is a great and important way to expand your website. It does not, however, have to be your sole strategy. You can increase traffic quickly by using the best paid traffic sources to advertise your site. This technique will also assist you in targeting your ads to your specific audience.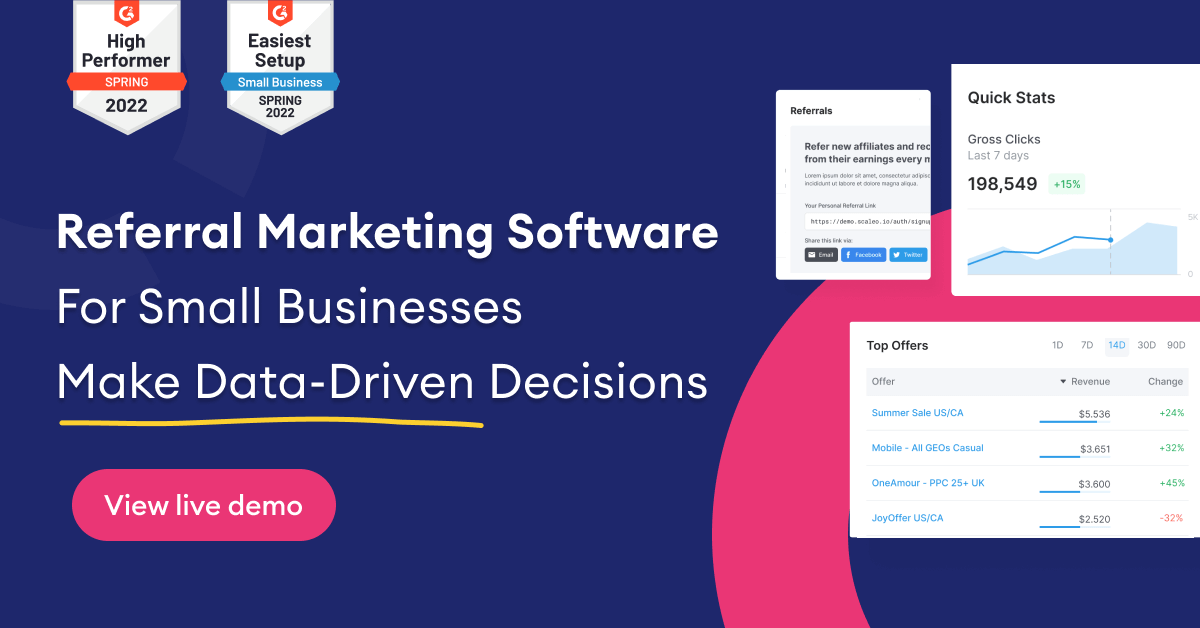 Since the consumer experience is so diverse, keep in mind that a combination of pay-per-click ads and other organic platforms is possibly the best way to get potential customers down the funnel. You will see results from these paying traffic sources as long as you realize the importance of building confidence and delivering value first without expecting much in return.
FAQ
What are the best affiliate marketing traffic sources?
The right platform depends on your business needs and your personal skills.
Social media: Social media has become an integral part of our lives. We use it to communicate, share information, and even shop. It's no surprise that social media marketing is one of the best ways to drive traffic to your website.
Email Marketing: Email marketing is still one of the most powerful forms of direct marketing available today. If you're looking to grow your email list, this is a great way to do so.
TikTok: is one of the most popular social media apps among millennials.
Google Ads: is a great place to advertise if you want to see your affiliate products appear in Search Engines and come up as a relevant result to your target audience's search query – having your page advertised in Google can help boost conversion rates greatly.
How to find the best paid traffic source for affiliate marketing?
Even though paid campaigns drive more traffic, you can use your time and energy to increase organic traffic, which will make a difference in the long term. The best traffic comes from organic reach, especially for affiliate marketing offers. If you are looking for the best paid traffic source for affiliate marketing campaigns you run – your best bet would be to try out every source of traffic for a very limited time, with a limited budget, and test out the results for yourself.
Do the best traffic sources for affiliate marketing all produce the same results?
While advertising on any platform, assuming you are doing it right, should result in some conversions and sales, some platforms have their specialties. For example – they are more frequently used in specific geo-locations, or are more targeted towards a certain age group or gender. Knowing these nuances can help you hone your marketing efforts and only pay to top converting affiliate traffic.
Last Updated on May 24, 2023