Where to get quality traffic, avoid spam and increase conversions? To be competitive in affiliate marketing, sending real customers to your offer page is important. Usually, paid marketing tools and expensive traffic sources may not be affordable nor suit every campaign. What you really need is a large amount of free targeted traffic along with strong conversion rates. 
With these free traffic sources, you'll be able to enjoy a lot of traffic to your affiliate marketing website and benefit from a continuous flow of leads and sales.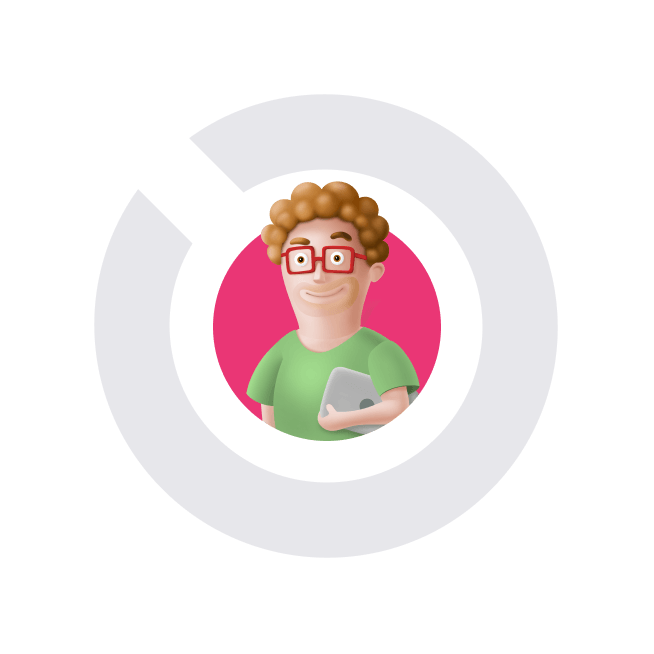 Starting an affiliate network – don't miss the entire full guide:

Part 1: Where to Find Affiliates?
Part 2: Where to Find Good Offers
Part 3: Affiliate Network Technical Basics
Part 4: How To Pay Affiliates?
Part 5: Where to Promote Your Affiliate Marketing Program?
Part 6: Where to Get Quality Traffic?
Part 7: Performance Marketing Software – What You Need To Know
Part 8: Why You Need a White Label Affiliate Marketing Software
Why do you need free traffic, and what is it?
Almost 80% of companies consider traffic and leads to be the main marketing challenge.
The advertiser has already developed the product or service they will be selling through the affiliate program and provided all the tools and creatives needed to promote the offer.
The main purpose of publishers is to generate traffic to these affiliate deals, equating to more traffic to the advertiser's website via an affiliate link.
This should boost conversion rates and income for both the affiliate and the advertiser.
Thus, anything that produces a constant flow of traffic must be a publisher's top priority.
No matter how attractive your website is, it is pointless without genuine and targeted traffic. You can only succeed in affiliate marketing by improving your relationship with future customer.
There are many ways to get this done, but first, you have to get these "future customers" to visit your website.
In order to generate free targeted traffic to your affiliate store, you do not need to go to extremes or invest a great deal of money (although if you do have an advertising budget – more power to you).
The benefits of using free targeted traffic are:
You won't need to invest money in ads.
You don't need to look for new ways to get traffic repeatedly
No more worries about your ads not being approved or discontinued.
Why is targeted traffic important?
In affiliate marketing, high-quality traffic is the gold mine that meets your needs and exceeds your ambitions.
If your piece of content is converted, it is considered "quality." If it doesn't convert, then there is something you need to change about it.
It is more important to drive high-quality traffic to your affiliate website compared to driving non-targeted traffic which will result in fewer conversions and a higher bounce rate. This brings us to another point: high-quality traffic positively influences search engine rankings. Readers are engaged with your website by sharing content, staying on the page longer, and contributing to natural backlinks through social media shares.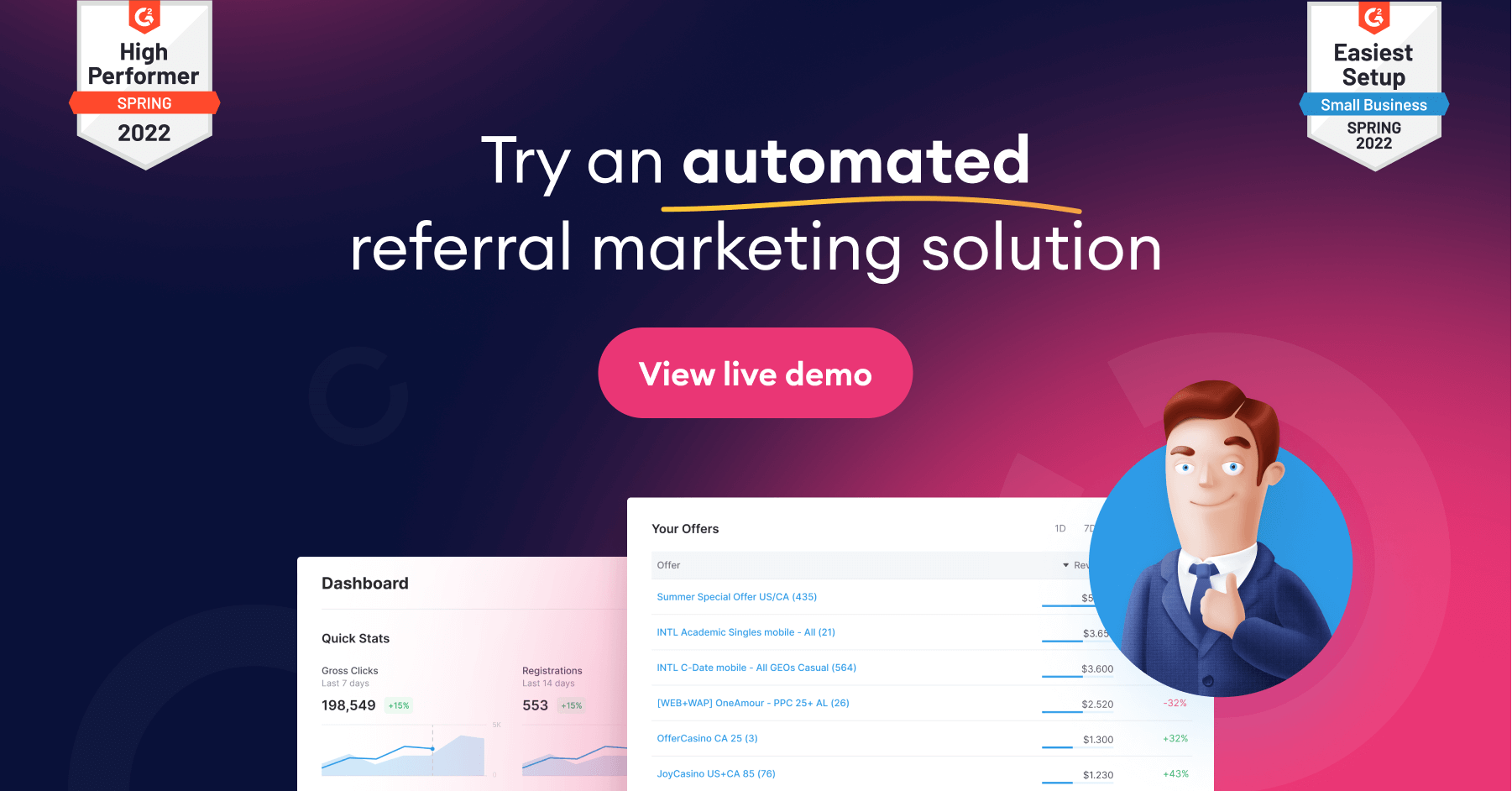 This is why you cannot just go and purchase cheap bot traffic and hope to see your affiliate business soar.
So, let's explore the most popular ways you can use it to drive continuous and free traffic to your affiliate offers page without further ado.
1 – Blog posts
Blog posts are ideal for sharing affiliate links.
Your followers will already be acquainted with your reviews and opinion if you have a substantial reader base. Just make sure you don't use your blog posts as sales pitches.
First and foremost, the content should provide value to the reader, and your affiliate links should be incorporated naturally inside the material.
If appropriate, aim to make the content of your blog post "evergreen." Evergreen content remains relevant for several years to come and also includes tips, tricks, and how-to guides.
This means you only work on your material ones and enjoy the fruits of your labor for years to come.
These blog posts are often cited and the source material for other case studies. This means you can roll out this content over time to new markets, and you can share your affiliate links with them each time.
Create Only High-Quality Content
High-value content is critical in driving traffic because it will be posted, debated, and appear in search engines' rankings.
If you're able to deliver a good copy (or have someone you can outsource), take these steps to make sure you deliver what's important to your readers:
React to the questions the target audience needs to hear. Using Google and social networking outlets, you will find all the questions that people have about your affiliate product or service.
Include actionable measures. Provide your reader with a rational next move, allowing them to take action immediately.
Use examples and stats. Show readers the facts to bring more substance to the discussion.
Creating high-value content for your target audience is always challenging. But if you understand what your reader wants and needs, and you know how to deliver it – congratulations, you are on the right path to success.
2 – Social Media.
On this blog, we have already discussed how you can promote affiliate marketing offers without a website, and of course, social media is the main medium for it.
If you want to leverage social media to promote your affiliate links, it can be used in many ways, including:
Participating in the groups/communities in which your product is in demand, for example, promoting web hosting in a "webmaster's group" on Facebook. It's crucial that you develop a relationship with the community and not just join, spam your links around and leave. If you are willing to provide relevant information, readers can click on your name to find out more about you. Make sure your profile links to your website where you have affiliate deals posted.
Sharing links to your (already written blog posts). This is not as blatant as "just" posting a link pointing to your affiliate offer. You can always say something along the lines, "I have already posted a 3000-word blog post answering this question (or reviewing that product) – here is the link".
You may also publish long articles on social media, which link back to your offers. Use all possible social media outlets, including Facebook, Twitter, LinkedIn, Reddit, Pinterest, Instagram, YouTube, and Udemy. The readership of these websites is high, so if your content is interesting and searchable, it will drive a lot of new visitors to your website.
What can you do to maximize your reach on social media?
Find channels that would better suit your industry. When deciding on a platform (or multiple platforms) for your niche, be mindful of each individual demographic and determine which one is best for you.
Follow the daily posting plan. This will help you build a career and inspire an audience.
Experiment. After a bit of trial and error, you will be able to find the optimal social media schedule for your audience and formulate the most successful social media strategy for your affiliate business.
To maintain traffic flow from social media, the most important rule to follow is to remain consistent.
Remember, you can only use affiliate links on social media sites in compliance with the FTC.
3 – Guest posts on other's blogs.
Teaming up with other blogs in your niche can increase your website traffic. It's important to target your audience and not just get traffic from random locations when it comes to affiliate marketing.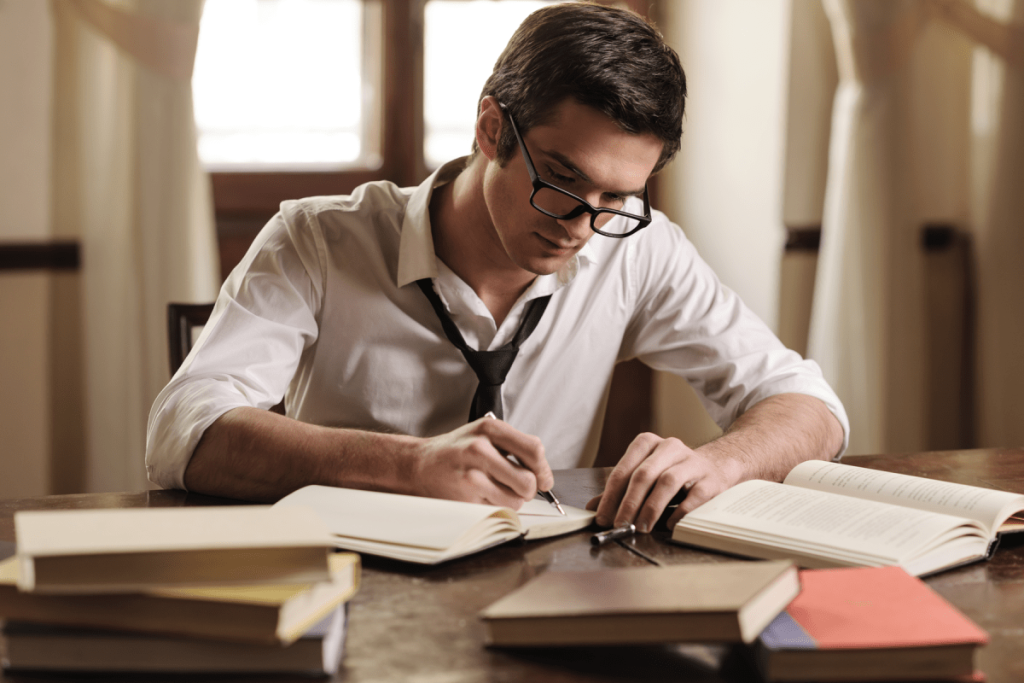 Guest blogging is a win-win for both you and the blogger you do a partnership with. By networking with other bloggers, you can extend your reach and provide other bloggers with high-quality content.
To boost guest blogging, here's how you can start for free:
Write blog posts related to your niche and provide quality insights (most blogs accept guest posts that have at least 2000 words).
Contact bloggers in your industry or ask them directly if they are accepting guest posts.
Upon receiving a reply, submit your guest post for consideration.
If your guest post is accepted, you will have a guest post published.
Once you broaden your network, you will find that guest posting becomes more common.
How can we improve the popularity of your guest posts?
Here are a few tips for continued success:
Link to your guest post. Don't be afraid to promote yourself a little. Share it on social media or link to it from your other websites to give it a little bit of link juice.
Re-share on social media every now and then. Links on social media, especially Twitter, sink down in a matter of minutes, so don't be afraid to share links to your guest posts over and over.
Contribute several posts to the same blog – this way, you can interlink your posts, and they all will be linked to your profile, thereby increasing the exposure of each article.
4 – SEO
There is no better, more targeted, and more relevant traffic you can wish for than the traffic that comes from Search Engines.
Keywords are a big factor in deciding how and what people find online. If you haven't already, keyword research is the first thing you should do for your affiliate website or blog.
It would be insufficient to explain every aspect of ranking that Google accounts for. Yet another aspect to remember is authority – the amount of in-depth content relevant to a very particular niche is substantial.
In other words, if you concentrate your site on a particular niche subject, Google ranks it higher than sites purely based on getting backlinks.
Your affiliate website or blog must be fully optimized for the subject (niche) you wish to promote to be effective as an affiliate marketer.
Choosing affiliate products that are a good match for your niche and optimizing your website for Search Engines is essential.
Read: How To Find & SEO-Optimize Profitable Affiliate Marketing Niches?
Enhancing your site's search engine rankings will boost your site's popularity on search engines and drive more organic traffic to your product listing pages.
If your niche is too narrow, you won't attract massive amounts of traffic, but it should be sufficient to generate affiliate sales. Use Google to see how many others are offering a product similar to yours. Narrow niches often mean less fierce competition.
5 – Publish Your content on Medium.
Medium is a popular platform where bloggers can publish their written content. This is a middle ground between social media and guest posting, where you can self-publish your material.
Medium already has the following base, so you can rely on accurately targeting readers, and your material will show up in search engines since Medium is a popular well-trusted platform.
How do you get traffic from Medium?
Simply link to your main affiliate website, offers, or blog posts in the body of the article you publish on Medium. With Medium, you can even include your own YouTube videos in your post.
Contributing to Medium is free and requires very little effort. Then, your post will be recommended to related Medium readers after it's published.
6 – Niche groups & forums
Here is a simple example of how forums can be utilized to drive traffic.
Depending on your niche, forums can be of use when it comes to driving traffic in. You may simply search for your keyword + "Powered by vBulletin" since most forums are powered by vBulletin.
This will give you a list of forums that are related to your niche.
This is a very popular way to look for forums in every niche to see what others have been asking or promoting. You can do the same when searching for Facebook groups.
You can then register for these forums and groups, create a professional profile, and engage in discussions related to your niche and the products you offer.
Be mindful of providing meaning when you post your replies on the discussion board. Remember to sound genuine, build trust and engage without staffing your content with affiliate links.
Other ways to get traffic to your affiliate marketing website
We've outlined the approaches that will drive the most traffic to your affiliate offerings, whether you have a simple blog or a whole affiliate network. These methods for driving targeted traffic always work if you implement them correctly.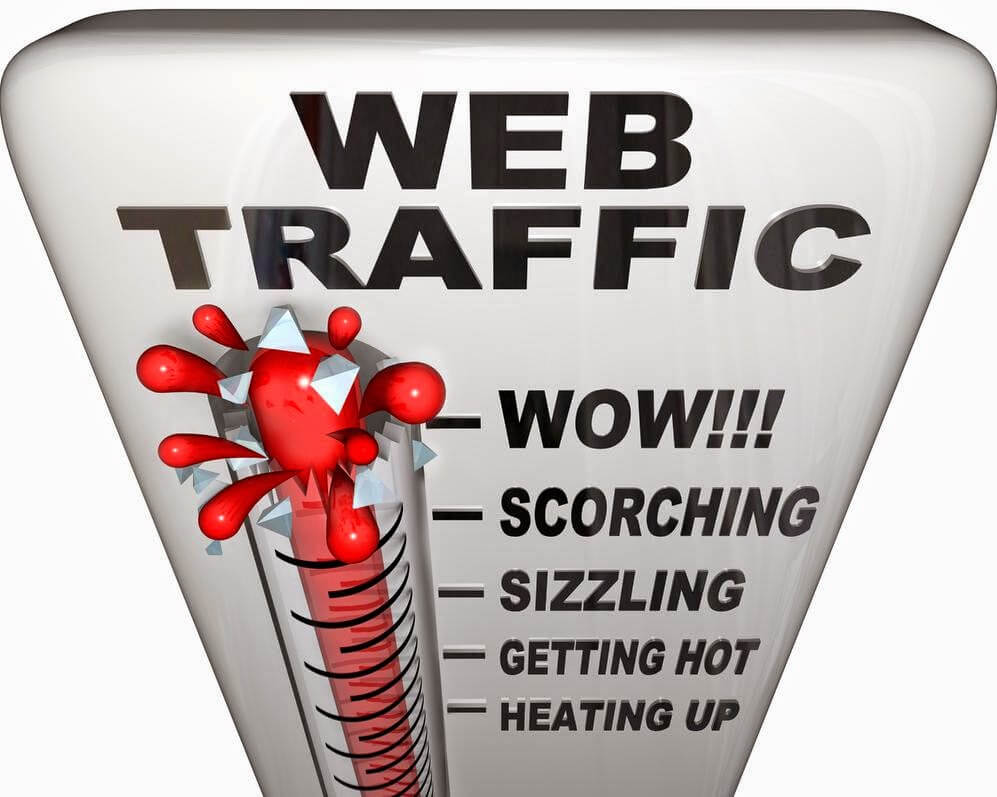 Now, let's have a look at a few other ways you can utilize to draw legitimate traffic to your affiliate website, which is also popular but requires some upfront investment.
7 – Traditional paid ads
Advertising is an essential element of lead generation. You can incorporate paid searches, social media promotions, remarketing, or show ads to get traffic to your affiliate links.
Paid advertising almost always works, but it has 2 downsides:
Your ads have to be perfectly optimized to guarantee maximum conversions with minimum investment.
The costs can add up quickly and can drain your budget quickly.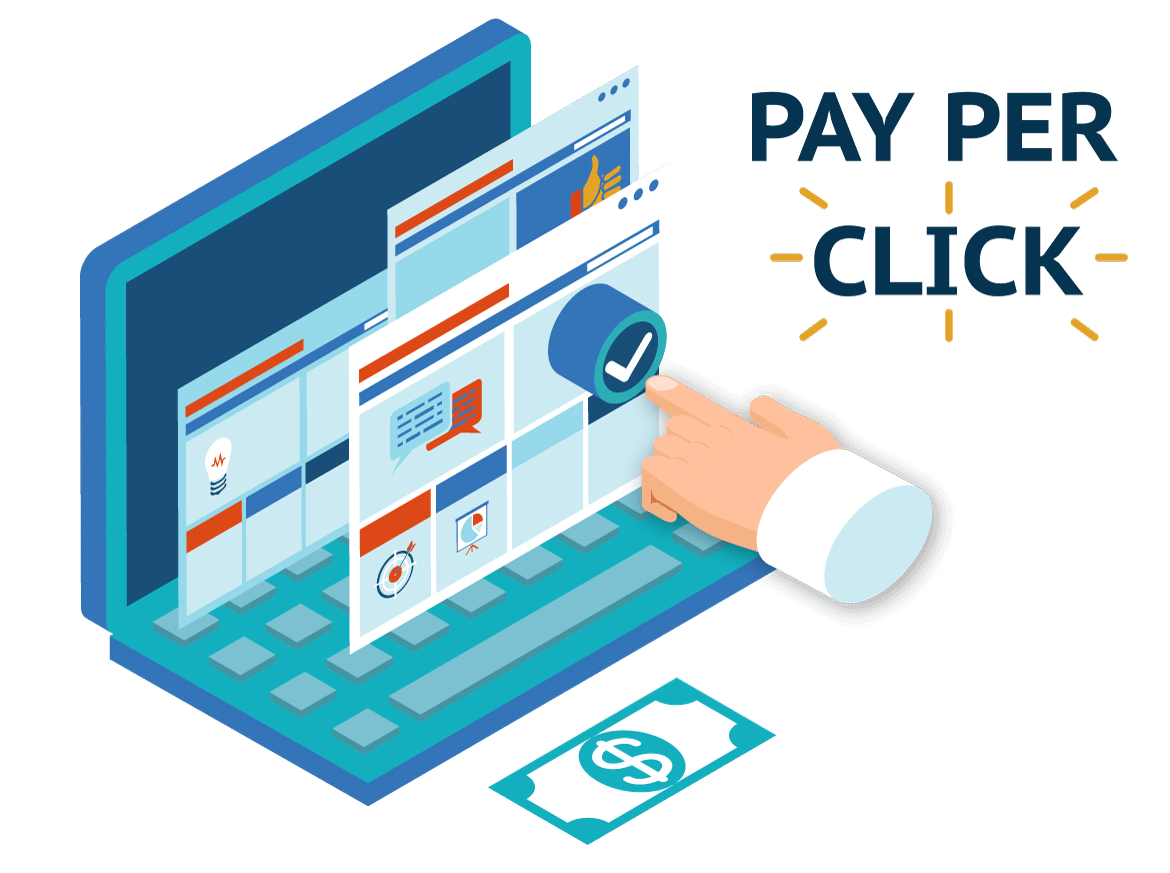 Paying for lead generation, on the other hand, often has the advantage that people who click on your links are already in the shopping phase and ready to purchase.
However, knowing the costs of your ads will help you decide how much money you are earning. If you want to invest in a traditional PPC advertising campaign, you have to calculate the ROI wisely.
8 – Email Marketing
Email marketing is also a highly successful form of generating leads, but you'll need reliable email marketing software and basic knowledge of how to push people through an affiliate sales funnel. On top of the email marketing software expenses, you have to create email templates with content or pay someone who already has the following base and the know-how to send the newsletters with your offers.
If you are starting out all by yourself, you first need to create a list, which you can do by offering a free offer and using a form to catch the email of people who sign up (making sure, if you are marketing in the EU, to comply with GDPR).
When building a list, you must always provide the people on your list with valuable information. That's the "catch" of all free ebooks, white papers, and other free downloads out there.
If you don't offer a valuable freebie, your subscribers will quickly opt out.
Affiliate links may be used easily in email attachments, either in the body of the message or as part of the signature. Direct marketing of affiliate products is (generally) allowed as long as the promotion is balanced by useful and meaningful content. If possible, segment your emails so they will be sent to the right people or utilize A/B split testing for optimal results.
9 – Quora
Quora is a "question and answer" platform, providing a space for users to ask and answer questions.
Experts may offer ideas and guidance on a range of subjects. Though affiliate links are prohibited, you can link to a website or a blog post that provides additional details. You can use your replies on Quora to send traffic to your website when you neatly link to pages of your website from the body of your answer.
When posting to Quora, one should truly be looking to provide a valid answer and provide guidance to that person. Good advice will be picked up and rewarded, while spammy sales pitches will sink down the answer line.
10 – Product Reviews
The online audience is influenced by others' opinions, which is why buyers study online reviews before buying a product.
I've found that:
90% of potential customers would read reviews online before visiting the website, and
88% of them trust reviews as much as they would if a friend suggested a product.
For publishers who have gathered a substantial following base, these figures are promising.
If the reviews are authentic and practical, your clients will interpret these reviews as an authoritative recommendations.
If the product or service you are promoting is something you're using yourself – write an outline of your experience. You need to promote the product because you really believe in it, and you will recommend it to those who are interested in it sincerely. This way, you will be able to offer an honest and in-depth review while also including an affiliate link as to where your readers can purchase the product. Your review and analysis of the product should be constructive but should also touch on both advantages and disadvantages of the product.
11 – YouTube
Technically, YouTube is a social network, but I decided to use it as a separate traffic-source medium because it's more than "just" social media. It's a self-publishing TV broadcasting platform where you can find everything.
YouTube is actually the second highest-ranked search engine, with over three billion views a day.
You can become your own advertiser to promote your offers.
Create a video and list your affiliate products in the description box. Just like with the review method we just mentioned above, focus on being useful and genuine. YouTube description box is also a place where you can insert your call-to-action or discount code to go along with the video.
To further promote your video, add an overlay that will stay on screen throughout with your CTA in a prominent location. You can open an account at https://ads.youtube.com where you can pay for video promotion as well.
You should not limit yourself to YouTube, as there are other video hosting sites like Vimeo that can be used for successful affiliate promotion. The downside of this method is that video production takes a lot of time, effort, and skills.
Read more about YouTube Affiliate Marketing
Great videos enjoy the amazing opportunity to go viral and reach hundreds of thousands of views every day, but you really have to go out of your way to beat the top YouTubers in your industry.
Conclusion
The quality of traffic to your affiliate site will determine your success or failure in affiliate marketing. Therefore, you should do whatever it takes to bring in high-quality traffic and targeted visitors, who will ultimately convert to sales.
Affiliate marketing offers continue to thrive only thanks to a high volume of targeted visitors. The only way to achieve this is to acquire high-quality targeted visitors
The good news is, that you don't need a large budget to take advantage of consumers' wallets. Well-targeted advertising costs money, but attracting your target audience doesn't have to be done only through ads.
You can engage with your potential customers on social media, forums, and communicate your message through guest posts, Medium publications, and YouTube videos. Of course, always invest your time and effort into the Search Engine Optimization of your affiliate website to harvest a great deal of organic traffic. Good luck!
Need a white label affiliate solution?
Scaleo is a widgetized white-label affiliate marketing solution that offers full UI customization to fit your brand – from logo to color scheme. Scaleo's lightning-fast backend interface will save you a great deal of time, as all statistics are generated and updated in real-time, including incoming clicks and transactions. It also offers an additional layer of security thanks to the Anti-Fraud Logic AI-powered algorithm.
Scaleo offers instant access to a 14-day trial; no credit card is required. Start your free trial right away and get into the affiliate marketing business with a professional solution that will cover all your needs. If you need any help, don't hesitate to contact our friendly support team.
Best paid traffic sources – FAQ
What are the best-paid traffic sources?
Generally speaking, paid traffic sources are always better, compared to free traffic sources. The best providers of paid traffic are targeted advertisements through Google, Facebook, LinkedIn, and other social media or SE. Traffic generated through paid ads has a much higher chance of converting.
Paid traffic affiliate marketing techniques – are they legit?
You can definitely get paid traffic to visit your affiliate marketing offers, however, you should always check against every particular advertiser's TOS. Some advertisers do not allow sending traffic directly to the affiliate link, but will require you to create a landing page first.
Best paid traffic sources 2022?
Google, Bing, Facebook, LinkdIn, and TikTok remain the best-paid traffic sources in 2021 and provide the most targeted and most relevant traffic to any particular campaign. Read more about affiliate marketing on TikTok.
Predicted best-paid traffic sources for 2022?
We believe the best paid traffic sources for 2022 will be in-content ads from social media and blog posts as well as paid campaigns from Google, Facebook, and Instagram.
Paid referral traffic – what is it and where do I get it?
Paid referral traffic went viral in 2022 and will continue to be. Referral traffic is a type of traffic that takes place when a user clicks through to your website through another source, other than Google or other search engines. When a website visitor follows a link from one website to another, the website of origin is called the referrer. These sites can be social media, blogs, or other websites. Apps such as Skype or other news apps often do not pass referring info and are recorded as direct traffic. The best way to catch and analyze this type of traffic (that is, theoretically "referral" as it was referred to and not organic) – is to learn where your backlinks might often be used digitally, including apps.
Paid traffic CPA – where do I get it?
If you are looking for good paid traffic to CPA offers (often affiliate marketing CPA offers), you must stick to 100% legit traffic sources. It's easy to get banned as an affiliate if you send bad quality traffic to your CPA offers, so you can absolutely use paid traffic for CPA campaigns, but always be sure to check against advertisers' TOS.
Paid vs organic traffic
The main difference between organic traffic and paid traffic is that paid traffic is something you can start receiving right away. On the other hand, organic traffic takes a long time to develop as it requires a lot of white hat SEO, which can take anywhere between 6 months to 1 year before you see the first results.
How to generate affiliate traffic from email marketing?
Affiliate links can be used effectively in emails, either as part of the body text or as part of the signature. It's also OK to advertise affiliate items directly in emails, as long as you pair them with valuable and helpful material. Segment the emails as much as possible so that the relevant affiliate links go to the right people.
Email marketing is still alive and well, with 64% of businesses saying it is the strongest marketing tool they have, with a 3800% ROI. As a result, make sure you don't forget it in favor of newer, more exciting approaches.
You must first create a list, which you can do by making a free offer – such as sharing a report, e-book, or webinar – and using a form to collect email addresses (making sure that marketing in the EU complies with GDPR). When emailing your list, make sure to send them valuable and appropriate material. Otherwise, they would unsubscribe easily.
How to get affiliate traffic from Quora?
Quora is a question-and-answer website that allows users to ask anything they want. The topic is then directed and advised by experts. While direct affiliate links are not permitted, you can connect to a website or a blog post that contains additional details on the response you are providing. Be certain that the website to which you direct people provides material that includes your affiliate connection.
Again, when using Quora, you must be sincerely interested in providing a correct response and assisting the individual who submitted the question. Good advice will be read and exchanged, while responses that are simply sales pitches will be ignored.
Last Updated on August 25, 2023