Where to find affiliates for your business? How to find affiliate partners for your program? Unfortunately, affiliates don't just come running to you, eager to promote your products. Sometimes, you even need to work hard, in the beginning, to catch their interest and gain their trust. Let's explore 8 places where you can start looking for new affiliates!
Recruiting new affiliates is one of the most time-consuming tasks when starting an affiliate program or launching your own affiliate network. That's why it's important to have a clear plan here.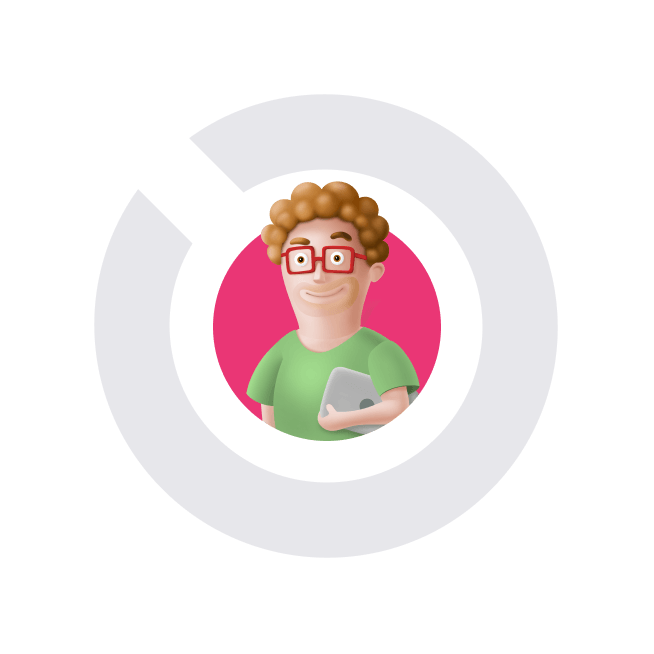 Starting an affiliate network – don't miss the entire full guide:

Part 1: Where to Find Affiliates?
Part 2: Where to Find Good Offers
Part 3: Affiliate Network Technical Basics
Part 4: How To Pay Affiliates?
Part 5: Where to Promote Your Affiliate Marketing Program?
Part 6: Where to Get Quality Traffic?
Part 7: Performance Marketing Software – What You Need To Know
Part 8: Why you need a White Label Affiliate Marketing Software
Most affiliate programs receive the bulk of their revenue from just 10 – 20% of their affiliates. That's the famous Pareto principle in practice. This means that finding the right affiliates should be your top priority.
Now, let's see where you can look for affiliates and find the right ones for your business model.
These affiliate recruiting techniques should help you build up your affiliate base and increase your affiliate program (or affiliate network) exposure. Try to think of your affiliates as your business partners who would be an extension of your brand. Their success will lead to the success of your affiliate network and vice versa.
1 – Approach your own clients
Your best affiliates will develop from people who have bought from you, so don't forget about the good ol' email marketing.
Your consumers are the best people to endorse your product (or service).
They are familiar with your goods, have brought them with them, and have a reason to purchase them. In fact, they may already be spreading the word about you.
Converting clients into affiliates encourages them to share their reasons for purchasing from you and why they enjoy your business. Furthermore, if your affiliates use their trackable link, you will be able to trace sales to them; there is no attribution in the traditional word of mouth.
Unquestionably, reach out to your customers and offer them to make money by recommending your products or services to their friends and family.
Referral marketing is a smart way to draw new customers.
People who have already used your products may become your best affiliate partners. All you need to do is send an email to your customers to let them know they can make money by referring new customers to you.
However, before you ask clients to recommend your services to their family and friends, you need to make sure they are actually pleased with your services.
Happy customers tend to recommend products they are passionate about – eagerly and naturally.
2 – Join Affiliate Networks and Directories
Consider joining affiliate forums and networks such as Affilorama Network, Awin, Clickbank, and others.
They are free to join and allow you to connect to potential affiliate partners in a cost-effective manner. Advertisers hustle in these places to search for goods to advertise.
In addition, they provide opportunities to extend your experience through their affiliate newbies pages. You will find a lot of useful tips on how to start an affiliate company, find your niche, study the market, find marketing ideas, and more.
Don't try to reinvent the wheel. Save time and money by relying on others' experiences and tips.
You can also list your affiliate program and invite affiliates to join. Chances are, however, that you won't find a massive volume of affiliates through these directories because it's necessary to establish relationships first. Still, you can use them to direct prospective partners to your affiliate program.
Not all affiliate program directories are worth your time and money.
Check their traffic and domain authority before you get in contact with them. Some of them may even ask for a backlink (to get verified) or charge a fee to get listed. You must determine the viability of these conditions on a case-by-case basis.
In general, directories are not as common as they have been in the past.
But, that doesn't mean they're useless.
The right directories will provide you with increased visibility, and brand awareness and can potentially send new affiliates your way.
Example: Assume you own a baby products store and a possible affiliate has an Instagram profile dedicated to baby products. If they want to monetize their Instagram account with affiliate products, they'll go to an affiliate network, such as ShareASale, and search for comparable terms.
They might come upon your brand and decide to join your program there. For example, a potential affiliate can search ShareASale for "baby jewelry," select Mountain Moverz, and join their program.
Tip: Create your own affiliate program (using an affiliate app/SaaS such as Scaleo) for greater flexibility and lower expenses. An affiliate network, on the other hand, can cost up to $3000+ to join, plus a recurring monthly charge and an additional 20-30% commission on commission each transaction.
3 – Use Social Media
As Gary Vaynerchuk said, today – the internet is social media. Those who fail to recognize this fact simply stay behind.
We have already covered ways to:
Now let's see how they can help in drawing new affiliates to your affiliate network.
Social networks are a perfect way to recruit and establish long-term partnerships with affiliates. Today, we will cover Instagram, Facebook, and Twitter. If want to learn more about TikTok affiliate marketing, we have a great blog post covering all the basics.
All you need to do is join niche-relevant social media groups where you can find possible affiliates. Take the time to get to know them and demonstrate to them your expertise and credibility.
Without pushing or spamming, let them know about your affiliate program.
Facebook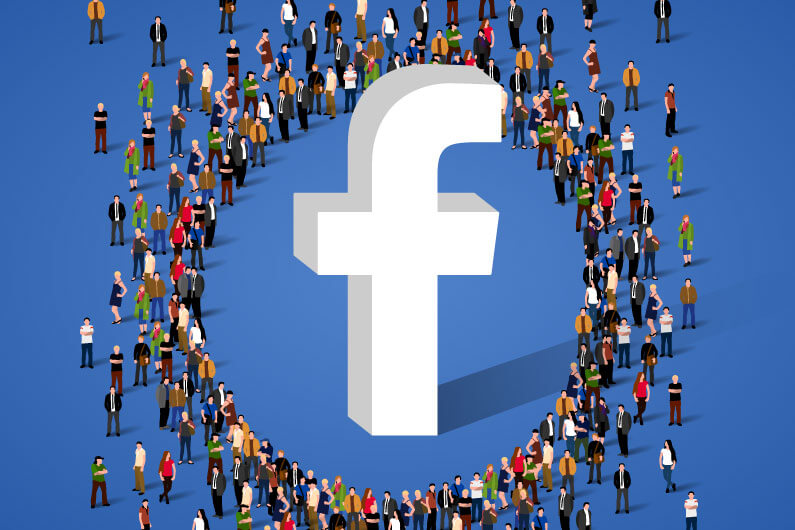 When it comes to Facebook, it is better to join groups where your target affiliates are engaged.
The groups you are looking for are either product-centric or affiliate-centric groups.
When you choose the people you want to recruit, get in touch with them in order to establish a relationship before you let them know about your affiliate program.
If we're talking about Facebook groups, it could be a good idea to contact page administrators first to make sure you can promote your program on their page.
You may also use Facebook ads to send Facebook users to a lead capture page and invite them to join your affiliate program. Since Facebook allows targetting by interests, you can easily segment your target audience.
Another way is to follow affiliate-related FB accounts and pages, as well as some of the followers on those pages. Be active, respond to questions, and be friendly, helpful, and trustworthy.
Instagram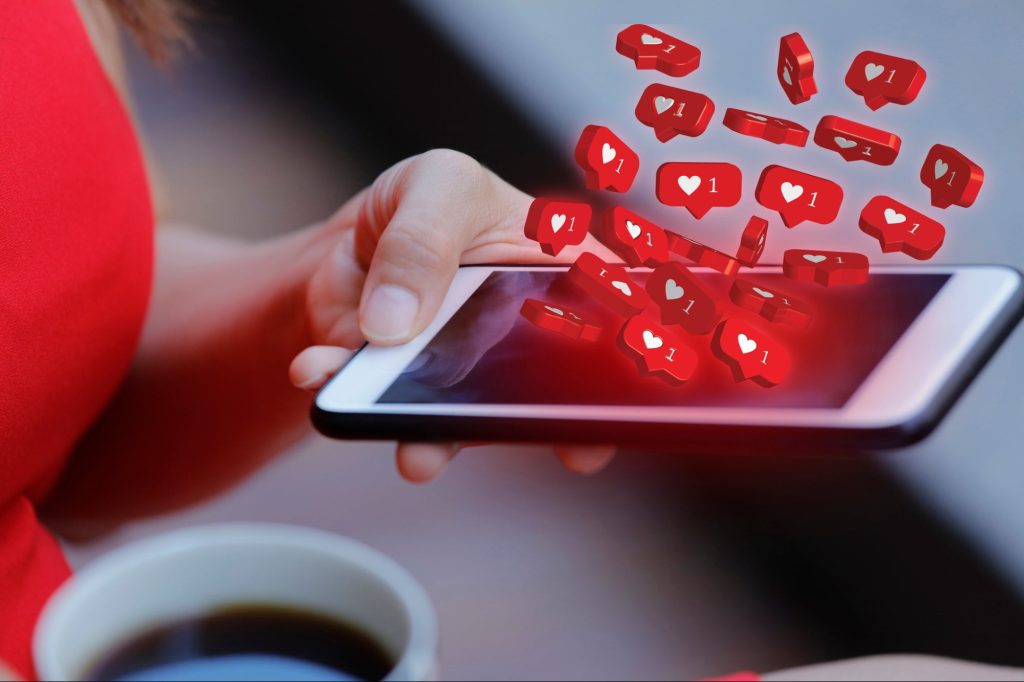 One way to find affiliates on Instagram is by using hashtags. For example, you can search for the #fashion hashtag and then start searching the results to find people who produce fashion photos.
Your emphasis should be on people who have an audience that is "ready to buy" the items they're recommending.
When you've made your final selection, reach out to these people via DM or email address.
Remember to only stick to your niche and keep in mind the general audience on each social network.
Twitter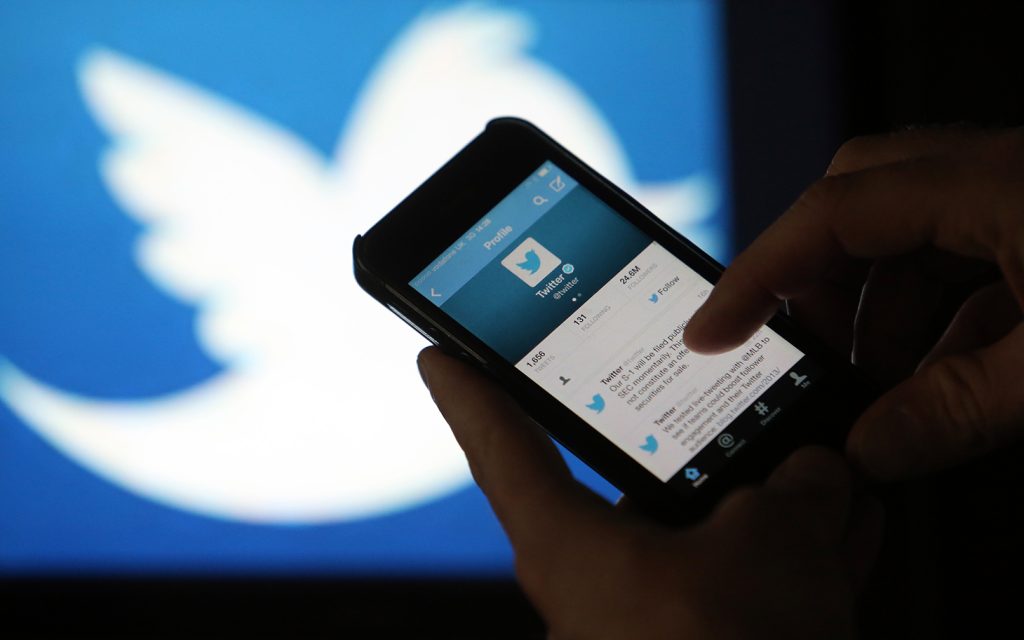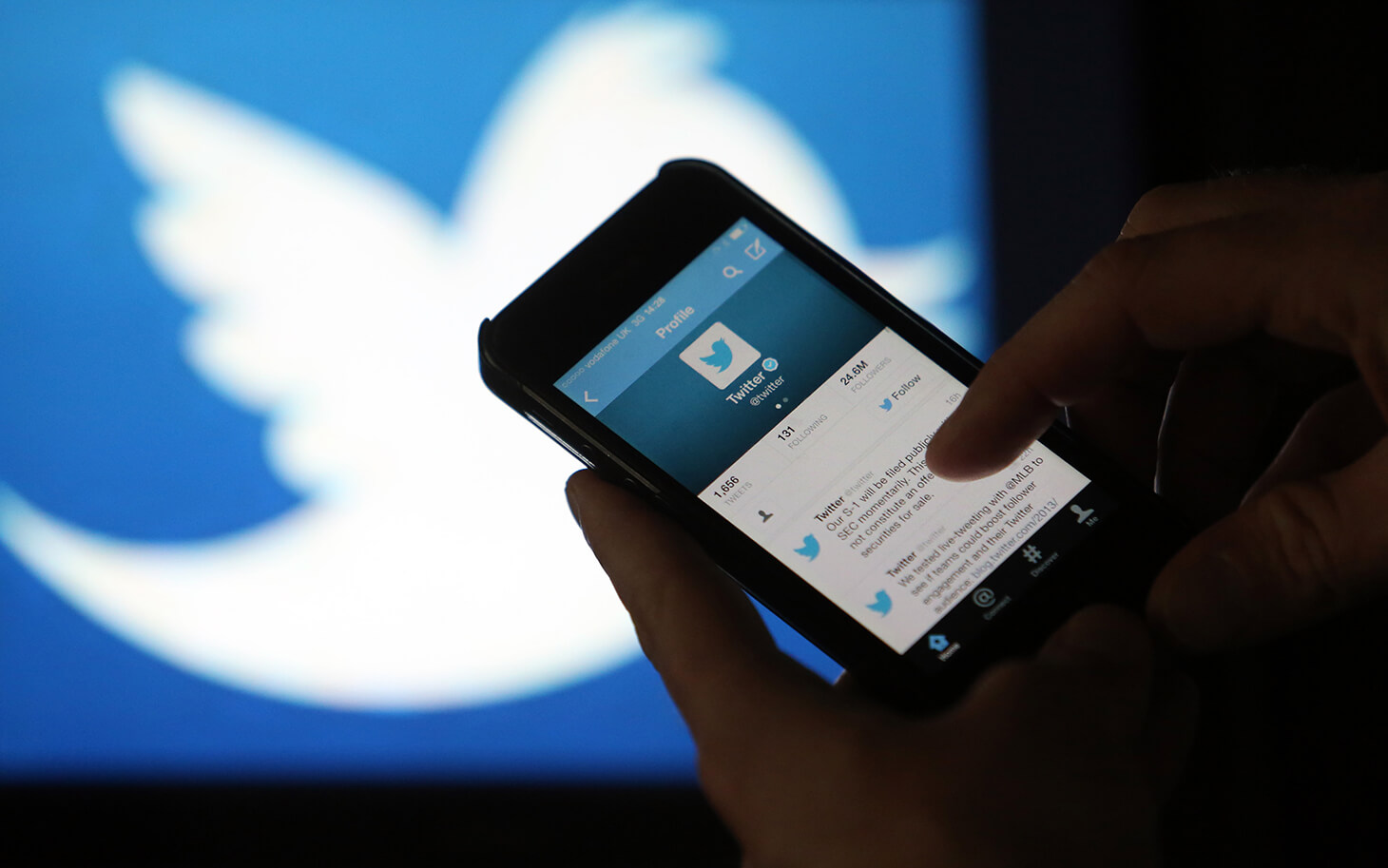 Twitter's Search is very similar to looking for hashtags, except instead of hashtags, you need to use keywords and keyword phrases.
Twitter helps you narrow down the audience you're trying to target through various search criteria. Don't forget to narrow down a venue and pick a time frame as well (the last two weeks is ideal).
The results will reveal the Tweets with your keywords. Find people who have tested products in your niche (perhaps promoting competitors), purchased similar items or written an article about similar products.
Make a list of all these people, and then get in touch with them, inviting them to join your affiliate network.
4 – Reach out to Influencers, Experts, and Tutors
Although influencers are generally rising from social media, social networks aren't the only place to look for them. After social media, Google is your second best friend.
Search the web for bloggers or pages that advertise items similar to yours.
If you aim to build a long-term partnership – don't just tell about your affiliate program. First, offer these bloggers and influencers to try your products for free, then add them to your affiliate program and give them detailed feedback.
Studies have shown that:
More than 80% of advertisers have affiliate programs
Almost 50% of Twitter users rely on influencer feedback before purchasing a product
40% said they purchased something after seeing an influencer featuring it.
While these are two separate strategies, marketing experts have begun to merge them in order to optimize results.
Bloggers and influencers in each industry usually know each other, so creating an influencer network would be very valuable, especially if you run an affiliate network (and not just a program).
Let's assume that your niche is makeup. Now search the internet for "makeup reviews" and "best makeup." If you've searched these keywords in Google, find the websites that rank on the Google search's first page but don't sell their own makeup. These websites are more likely to participate in affiliate programs. Reach each of them individually and present them with your affiliate program or network.
If you approach influencers yourself, bear in mind they could ask for a custom, higher commission.
5 – Consider influencer seeding
The process of sending products to a large number of relevant micro-influencers (10,000–50,000 followers) and nano-influencers (10,000 followers) is known as influencer seeding.
Most businesses use the obvious benefit of influencer seeding: Receiving recognition from some of the "many" influencers. However, you can also utilize it to onboard relevant affiliates; here's how:
Typically, businesses send a customized card with a note asking the influencer to share their experience and opinion, either indirectly or directly. The card enhances the likelihood of influencers promoting the product to their followers. Nonetheless, many influencers avoid promoting because there is no monetary reward.
You can mention your affiliate program to the influencers on your card. You can invite them to participate in order to earn a commission if they like the product and decide to share it with their followers. This method kills two birds with one stone:
Influencers who do not promote since there is no monetary reward consider it (because there is a monetary benefit now).
And, of course, your program gains new affiliates.
6 – Find competitors' affiliates
Do any of your competitors have an affiliate program? If so, you may want to know who their affiliates are.
Backlink analysis helps you to take a look at your competitor's backlinks and affiliates. Using a tool like SEMrush, Ahrefs, or UberSuggest to carry a backlink review of your competitor's website.
Download the backlink report and start filtering the domain authority links and the number of backlinks given to the competitor's site.
Basically, the backlinks will reveal the websites of people who participate in your competitors' affiliate program. Check the links to see if there are appropriate candidates for your affiliate program and contact them through their website.
7 – Paid advertising
Paid ads are a powerful tool for increasing traffic to your affiliate landing page and driving conversions. With paid ads, you get more instant results, and you need less effort compared to email outreach, SEO, or link building.
Don't restrict yourself to Google Ads only. You can also embrace paid social media advertising, such as LinkedIn Ads and Facebook Ads.
Choosing the best medium depends on the target audience. If you've identified your target groups of affiliate people, you'll get some ideas of how and where to reach them. Customize the ad strategies for each section and keyword category separately.
You may want to send your affiliates to a custom landing page, which features and highlights the benefits of your affiliate network (or program), the commissions, payouts, and other benefits.
Your landing page should answer just 1 question in the affiliate's mind: "What's in it for me?"
Read also our blog about creating a killer landing page.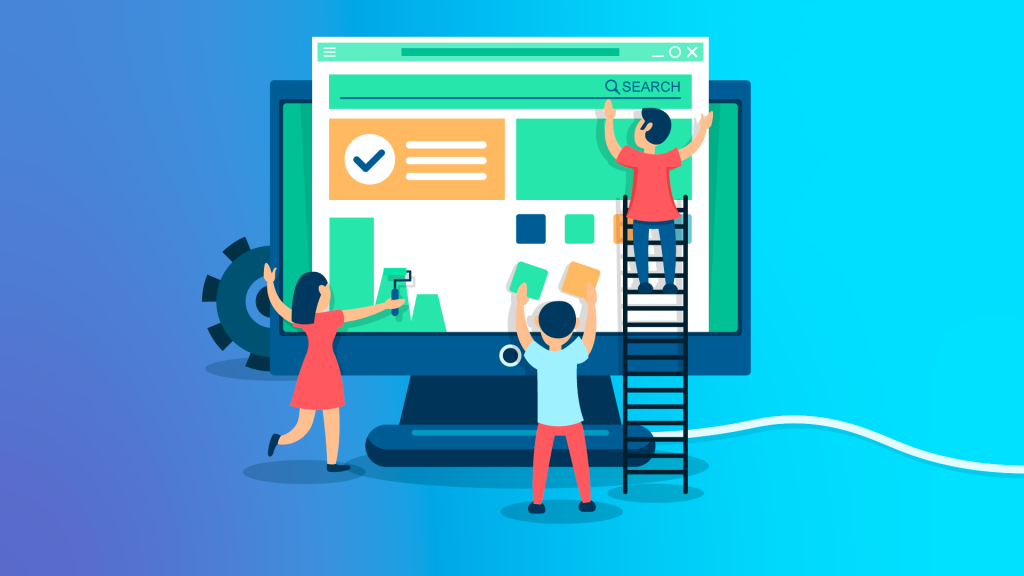 Since your landing page's main purpose is to convert visitors to affiliates, conversions should be the target of your paid ad campaigns.
However, while your "ROI" is the most important metric when it comes to PPC and CPC campaigns, you cannot really measure ROI when building an affiliate list, at least not right away.
Here's where you can run your ads:
Google's Ads
Google Ads (formerly known as AdWords) allows you to reach as many people as possible. Google Keywords Tool is perfect for discovering keywords that people are looking for in your niche; you only need to add the term 'affiliate' or 'affiliates' to your niche keyword. Besides, you can use Google to run YouTube advertisements.
Facebook
Facebook is the place where a vast number of influencers hang out, so you can find some high-quality affiliate partners among them. Start by creating a Facebook page that points to your affiliate page. Create a post and use the 'boost this post' option to get the interaction going.
Facebook ads are a way to reach your target audience in an easy, affordable way.
LinkedIn:
Unlike Facebook, LinkedIn allows you to advertise in groups. This fact, combined with the fact that LinkedIn is the place where all industries' professionals hang out, makes it a great place to find affiliates and influencers.
LinkedIn offers $50 credit to any account you use for advertising, just to get you started. Start off by finding groups in your niche and try to contact people who can help you sell your goods.
Even though LinkedIn ads are very expensive, they may be worth it because they carry quality traffic.
Similar to Facebook, you will promote articles that you have already written on the platform.
Believe it or not, forums are not dead. Go to forums groups that discuss products in your niche or where people are looking to respond to the product (solution you may have). You will find many affiliates there.
Check out also specific affiliate marketing forums and groups. Here is a list to get you started:
Free-to-join affiliate marketing forums:
9 – Attend Affiliate Conferences
Another good way to get the word out is to participate in affiliate marketing conferences and events.
Marketing conferences and events are ideal for informal interaction. Keep in mind that networking is more effective when you're in the right position. This doesn't actually have to be an affiliate meeting, but any event in your industry where you can meet up with potential new affiliates is going to be beneficial.
These social activities are also perfect for nurturing the current affiliate partnership, and they're bringing you in close touch with people in the business. They're educating you on the latest affiliate marketing trends, and you get insights from top influencers that you can add to your affiliate program approach.
Although due to Coronavirus restrictions, these conferences are mainly held online these days, you can still join and connect with people online in the meantime.
Most of these events are not free, but you can still balance the costs against the benefits. How many new affiliates (or even clients) would you recruit by attending these activities, and how much revenue will those affiliates bring in the long run? How much more effective will your campaigns be after applying the top influencers' bits of advice to your affiliate strategy?
Best Practices for Converting Prospective Affiliates into Affiliates
All of the tactics described above can help you attract potential affiliates to your affiliate program page. But what comes next? Will they come along? You can only hope and follow these affiliate marketing best practices for increased conversions:
Scan your affiliate program landing page: The commission rate, cookie term, and when and how you send the commission are the first things a potential affiliate needs to know about your program. As a result, emphasize such points.
Make certain that your affiliate program landing page is searchable/indexable: Potential affiliates will assume you don't have an affiliate program if they can't discover it in apparent locations, such as a Google search for "[Brand Name] + affiliate program" or in your website's footer menu. As a result, you must make it easily accessible.
Set lucrative commissions: If your commissions aren't up to par, they'll depart without even reading the rest of the information.
Keep your affiliate form as simple as possible (and, of course, mobile-friendly): This is determined by your products. For example, if you are a D2C eCommerce brand, accepting affiliates does not require much information. You can make a basic form like this (that affiliates can complete in less than a minute):
To guarantee that only the most relevant affiliates join the program, a company like SEMRush that sells B2B products will need info like the affiliate's business information, where they'll promote it, how they'll market it, their phone number, and so on.
Here's our advice on developing excellent affiliate sign-up forms.
Maintain their motivation: You don't want someone to abandon the affiliate program once they've joined. So go out of your way to motivate your affiliates. You can, for example, share promotion suggestions, provide banners for their site(s), pay early, offer tiered commissions, and so on.
Have products or services that are worth associating with: Nobody wants to endorse subpar products and risk losing credibility. So, first and foremost, focus on providing a high-quality product and service, and then develop your affiliate network.
Conclusion
A lot of people are struggling and wondering where to find affiliate marketers every day and don't know how to find affiliate partners. These are only a few places you can find affiliates. You can still use your imagination and think of many other creative ways to reach people in your market niche.
However, by using these very basic 8 approaches, you will be able to expand your affiliate base right away.
One thing that is vitally important when it comes to seeking affiliates is getting good offers. If you have a poor offer or product, you won't find anyone to sell it for you. And if you do, these will be 3rd-grade affiliates with no followers, traffic, or influence in the market.
Remember, your competitors are always the best people to look at to get affiliates. You can undercut them by providing a superior product, superior offers, a better commission structure, and faster payouts.
When it comes to boarding affiliates, quality beats quantity. One influencer with a massive following base can be the main source of your revenue, while 100 others will never make a single sale.
Handpicking your affiliates can sound laborious, but it will payout in the long run. Good luck!