Good affiliate offers, how important are they? No matter how hard you work on your affiliate network, even if you use the best affiliate marketing software and have the most popular influencers on board – you won't go far if you don't have awesome offers to promote. Where can you find them, though?
Let's find out together!
Affiliate programs are everywhere. I can't think of any semi-decent product or service that wouldn't also have an affiliate program attached. If you are an experienced affiliate marketer, it's your responsibility only to pick out the best and most trustworthy offers and aim for "win-win" deals with your affiliates and buyers.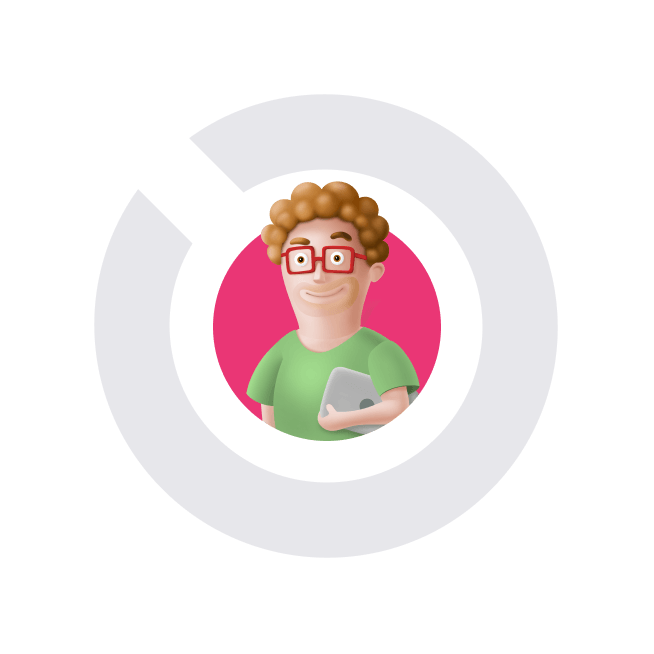 Starting an affiliate network – don't miss the entire full guide:

Part 1: Where to Find Affiliates?
Part 2: Where to Find Good Offers
Part 3: Affiliate Network Technical Basics
Part 4: How To Pay Affiliates?
Part 5: Where to Promote Your Affiliate Marketing Program?
Part 6: Where to Get Quality Traffic?
Part 7: Performance Marketing Software – What You Need To Know
Part 8: Why You Need a White Label Affiliate Marketing Software
First of all, and we have discussed it a number of times on this blog – you have to pick a niche.
Read also:
Choosing a Niche
Why do you need a niche if you are creating an affiliate network? Why can't you sell furniture, protein shakes, and scented candles all under one umbrella?
The reason is simple – when you will be boarding affiliates, they already have a blog or business in a certain niche, so you will have a higher chance to recruit affiliates in your niche, rather than trying to attract a general audience of affiliates, which will promote random, general products.
Since we have already posted about picking a niche, we won't waste time discussing it in this post. However, it would help if you stuck at least to a certain product category.
I know what you'll say – Amazon sells all kinds of products, and they do very well.
But, you are not Jeff Bezos.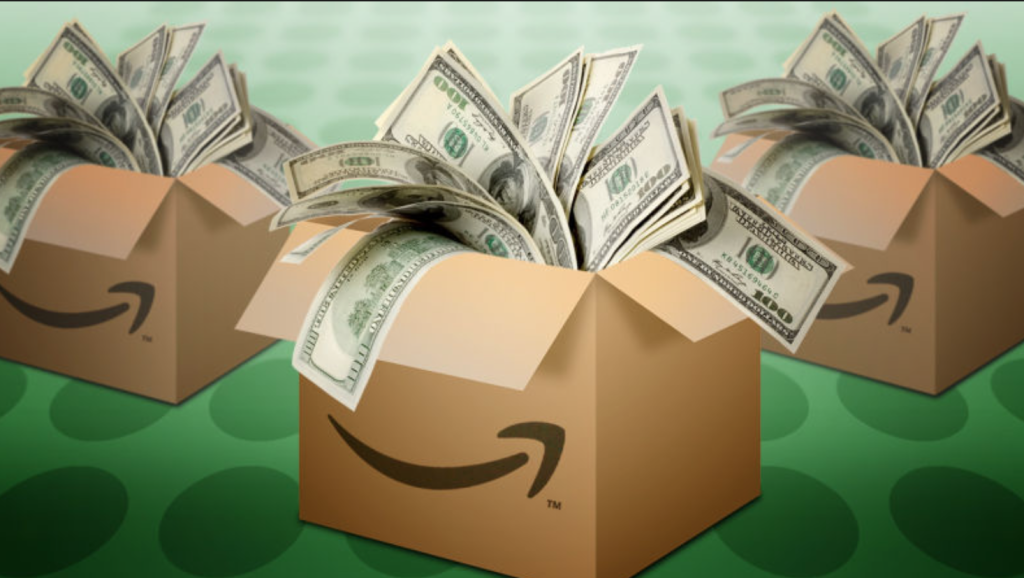 And until you are – you have to pick a niche.
By the way, Amazon also started as a book retailer only, so they did start as a niche website.
Why is it important to find good affiliate offers?
Now that you are looking for good affiliate offers that represent your company, there are a few challenges along the way.
There are many different offers and networks to choose from. No affiliate program is ever guaranteed to stay up forever. However, there are several things you can look out for and steps you can take to make sure you make the right decision.
Affiliate marketing – at least the right kind – is based on your ability to build a trustworthy relationship with your audience. If you choose an affiliate offer that is lucrative for you and your audience, there is a good chance for success.
Balancing your business interests with those of your audience makes the process of high-quality sourcing affiliate offers more relevant than ever before.
But how exactly do you choose the right affiliate offers, and what separates the good from the bad?
How to Pick an Affiliate Offer
Although there are many sources of possible affiliate offers, one of the best things you can do to avoid running into problems is sticking to bigger, well-established partner programs.
Some of them are run in-house by the companies themselves (like Amazon). Others may be sold through a third-party affiliate network (like CJ Affiliate).
Here is what you should take into account when evaluating affiliate offers:
Does the company or its affiliate network seem to be stable?
Has it been around for long enough?
Does the company or affiliate network have a good history of affiliate payments?
Are you going to be able to comply with their terms and conditions?
If you can check everything off on this list, you are good to go.
One word of caution though, I highly recommend not to put all your eggs in a basket. If an affiliate program or network goes out of business, you will have no backup plan to sustain your business.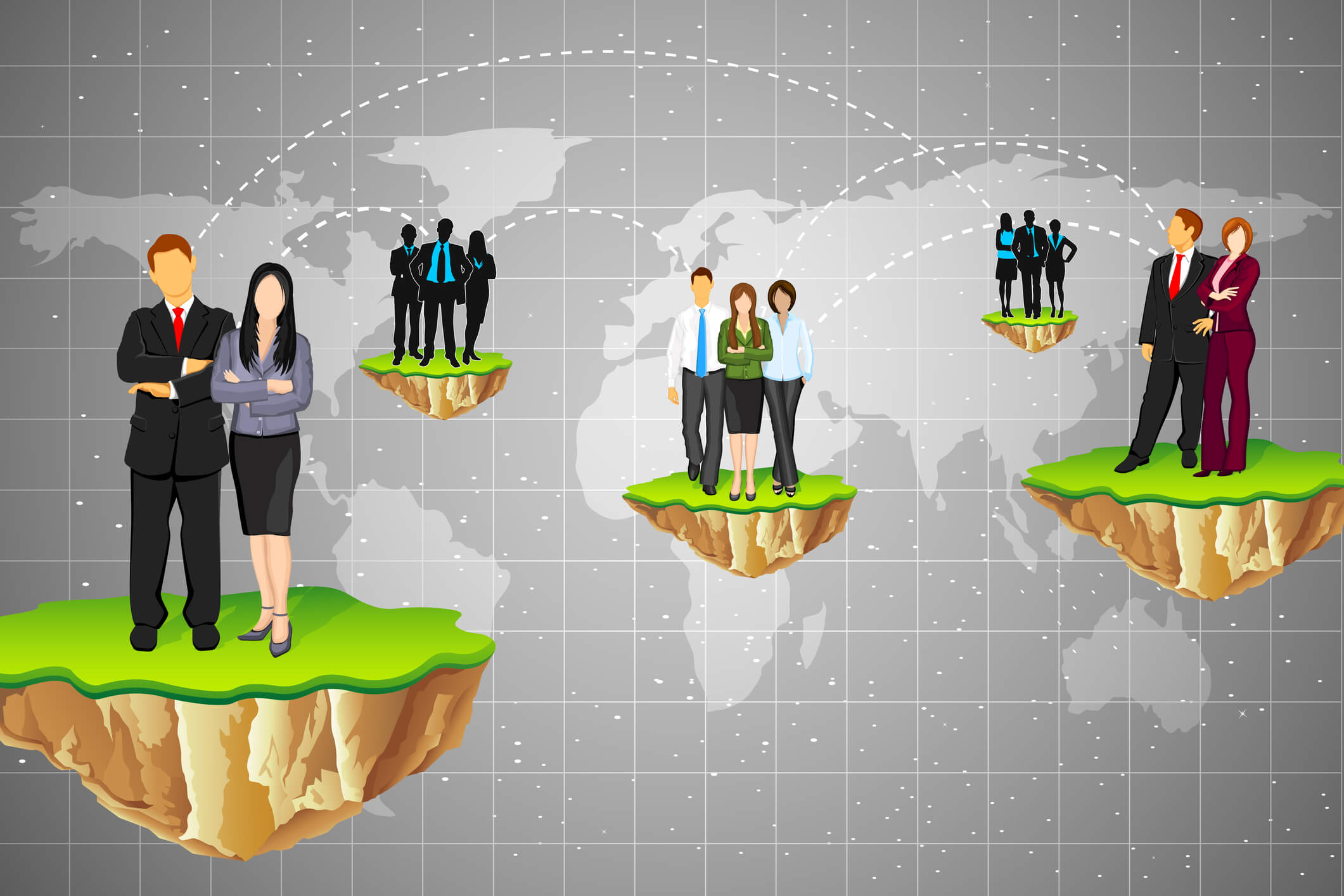 This is especially true when running a network. If a few offers go stale, it won't affect your business much. However, if your entire network loses all its' offers, you can go out of business in a matter of hours.
Of course, no affiliate offer is guaranteed to last forever, and often promoting more than one affiliate program for the same kind of product or service is a good idea (although not always possible).
Where to Find Offers?
Now that you have a general idea about what you are looking for, it's time to move on to the "where" part.
Most major brands typically use a large affiliate network. Here are the most popular affiliate networks where you can find virtually any affiliate product.
The most popular affiliate networks are:
They are all free to join, so you can go ahead and sign up and browse their inventory and commission rates for each offer.
What to consider when picking affiliate offers?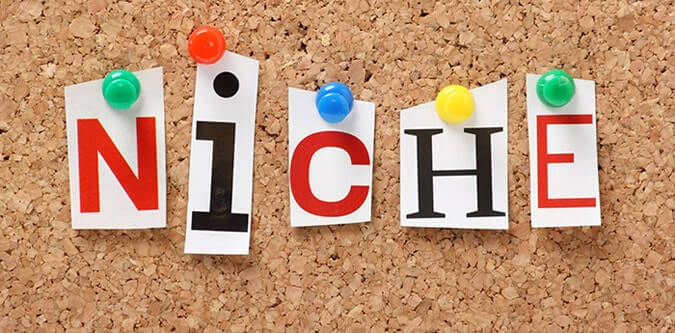 Once you find your niche and decide which affiliate network you are going to pull offers from, now it's time to determine which offers you are actually going to place in your own affiliate network. Here are a few questions to ask yourself when choosing an affiliate offer from a network:
Will YOU buy it?
Choose products that you believe in and check them out in advance (if you can.) If you come across a product that you don't know anything about, however, fits your business – read as much as possible about it. Be sure it's a good fit for your affiliate network, and it will find its' buyer. Always ask yourself – if I was interested in this niche, would I buy it?
Does it fit your niche?
This may seem simple, but it's a very important point worth emphasizing. Finding products that are linked to your business is essential to success.
Is your target audience going to want to purchase it?
From the first point forward, whatever affiliate programs you choose, your target audience must be interested in these products.
The first step is to understand exactly who your target audience is.
Let's hope you did this before you began your business, but it's worth taking a few minutes to explain this point.
There are many ways to do this, but it starts with creating a buyer profile. Be very specific and make the person you're selling to as real as possible. If you already have a client base, use this to assess who is actually purchasing your products.
Once you've defined your target audience, do some research. Again, there are different ways to do this, one of which is to ask the target audience (or your affiliates, if you run a network) what they're looking for. You may use emails, surveys, or blog posts for feedback.
If you don't have a following major base, analyze the competition and see what's going on there. Moreover, get on social media and see what problems your audience is facing. Can you solve them? If you can find an affiliate offer that solves these problems, you have a real winner on your hands.
Is the competition bearable?
If you're not having a lot of success with a particular affiliate program, take a look at some of the competitors and see if they already have affiliate programs to join.
Providing your own affiliates with additional products in a similar category or even direct competitors will increase your chances of conversion. Even if your blog covers a range of products, your user base may be more likely to purchase items from a particular category of featured items. Lean on the experience and look for retailers or products in the same style.
Will the commission and profit per click be paid out?
So, you should have a good idea of the type of products you're trying to promote by now. Now it's time to look for programs that will make a good return for you. One factor that needs careful consideration is how much commission you can receive.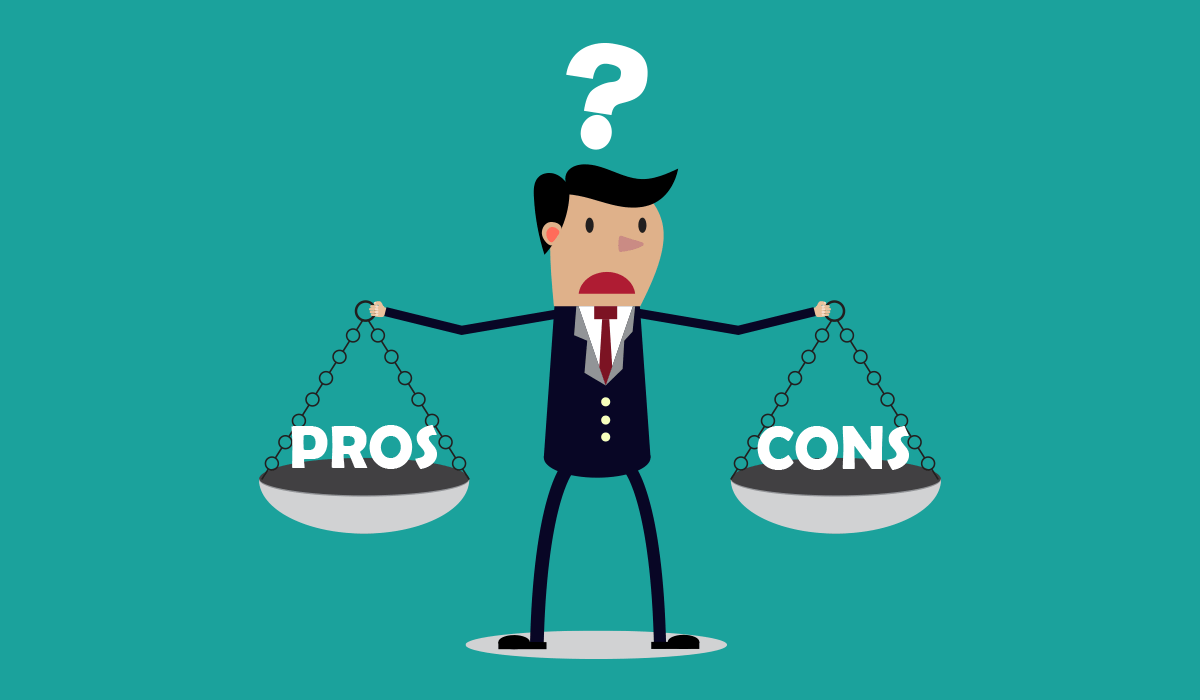 Many new affiliates immediately conclude that higher commission levels offer the most lucrative opportunities.
However, it is important to look at the broader picture.
High commissions may be offered on low-sales products, while a high-selling product may have a lower commission rate.
It all comes down to simple math.
How many products you are selling will affect your average order rate; therefore, a high order rate with a lower commission rate will earn more than a low order rate with a high commission rate.
Is the price high enough to cover the costs?
It may be tempting to ignore high-priced products, which are more difficult to promote. If you are looking to make $5,000 in affiliate revenue (the sales you make, not your commission), you could sell: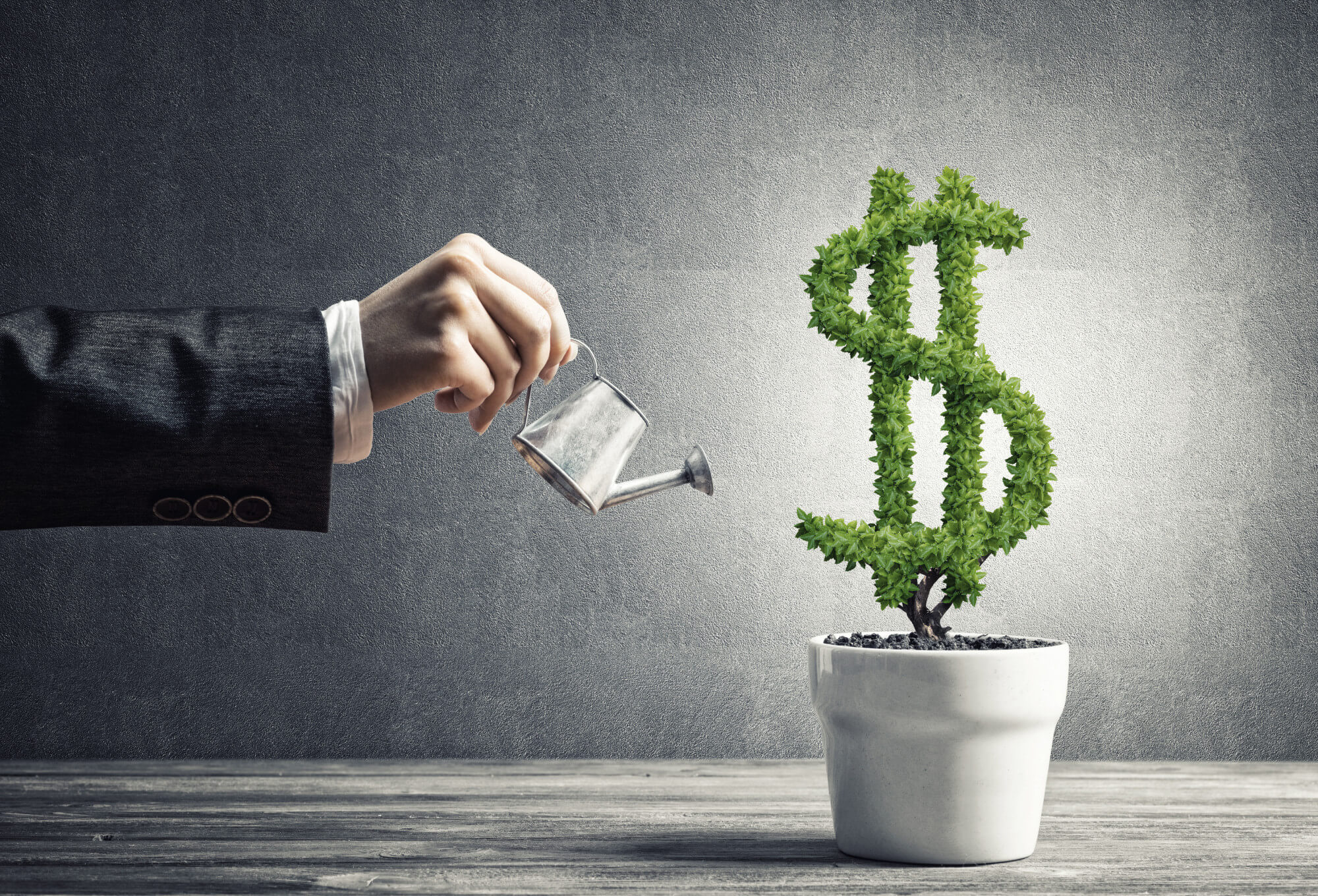 500 x $10 products, or
50 x $100 products, or
5 x $1,000 products.
If you believe in your chosen offer and know that it solves a problem many people are experiencing, go with a higher-priced offer.
Most skilled affiliate marketers sell both lower and higher products to appeal to a wide spectrum of buyers. Being open to a wide spectrum of products and prices will give your business greater opportunities.
Sometimes, you may come across vendors who offer a recurring commission as well (if your customer returns to buy from the same merchant.) Although this is not particularly the most important aspect, it's a nice extra bonus.
Can you offer upsells?
Upsells offer an additional method to increase commission and therefore earnings. After the customer has purchased his initial product, a range of other packages are sold, which are only offered at the time of purchase. This technique is known as 'upselling.' For affiliates, if the purchaser continues to take advantage of these offers, the commission increases.
For example, a consumer clicks on a new TV – a special deal is offered at checkout, which includes a TV cable set and a surround audio system. If this person chooses this offer, you will receive a commission on additional products.
Is the 'offer' selling a quality product?
The product has to be excellent to convert well.
If the bounce rate is high, it is generally a clear sign that the offer/product is not good enough. Making your affiliates and their clients happy is the best way to achieve long-term affiliate success, and high-quality products are a major part of that equation.
Over time, you will have a good reputation that will go a long way to helping you with your future sales.
Does the vendor have a good reputation online?
Merchants must all start their businesses at some point in time, but it is preferable to work with
well-known,
long-established,
high-traffic vendors.
Do your research and make sure all the boxes above are ticked.
Don't be scared off by new vendors – if they offer excellent products and a good commission rate, you can still give them a shot, just be cautious.
Strong affiliate marketing networks provide conversion metrics that will allow you to see which merchants convert their visitors to sales well. New vendors will have no metrics to report, so this may be a reason to wait for them to perform for a longer period of time.
Does the vendor provide support?
Working with a vendor offering good support can make a difference between good or poor experience.
Problems may arise, and knowing that you have the vendor's support when needed – gives you peace of mind. Support can be provided in many ways, depending on the size of the vendor's company, from a dedicated affiliate manager to a simple live chat or email support.
You also need to check what marketing materials are available and their quality. Some companies provide landing pages that you can use or banners to place on your website. Consider all of the options carefully and think about how you can make them work for you.
Bear in mind; many customers are not going to buy on the first visit. Find out the cookie session duration – the longer, the better.
Can you find affiliate offers directly, outside other networks?
Of course. But it's quite laborious.
You can go and handpick your offers manually, but it will require a great deal of time, tremendous work tuning and configuring your own affiliate network, and worst of all – you will have to keep track of hundreds of individual programs.
Most of the time, people who decide to launch their own affiliate network start pulling offers from another network and gradually proceed to work with individual companies. Once you are a big player and have a great deal of relevant traffic with quality conversions, you can negotiate custom commission rates.
If you feel you are already at the point where you can negotiate high rates and approach companies individually, it's time to look for offers outside networks. Where should you get started? I guess nothing beats good ol' Google.
Search Google
Searching for affiliate programs on the world's largest search engine, Google, is a straightforward way to find the best affiliate programs in your niche.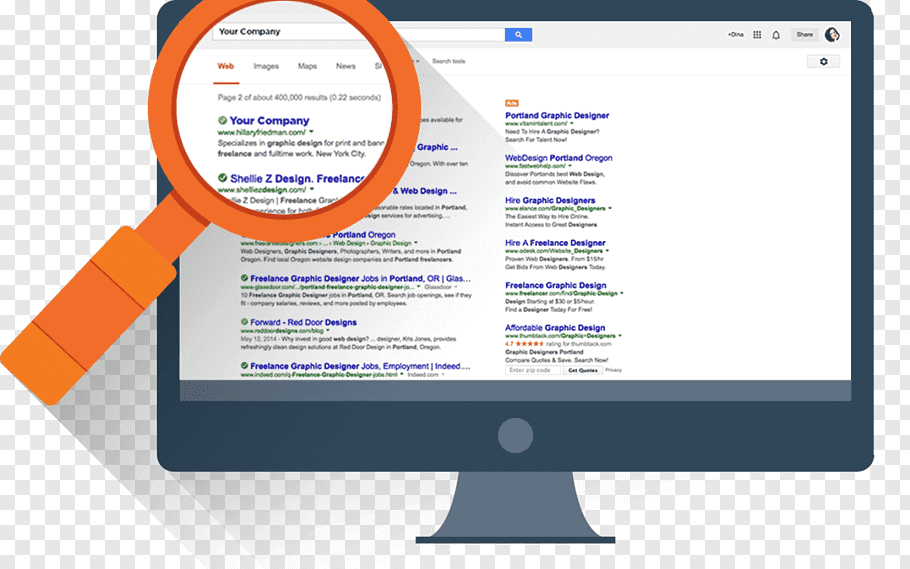 Simply search for "affiliate marketing program" + "your niche" or search for "affiliate marketing program" + "specific product you're looking for,' and you'll find dozens of programs that might fit your topic.
You can also search for a specific merchant and add an "affiliate program" to find a company program that you're interested in. Note that some companies are using different wording for their affiliate programs. You can try the "partner program" or "referral program" as well.
For example – the Amazon affiliate program is called the Amazon Associates Program or, in the case of eBay – the eBay Partner Program.
Google will show you tons of pages with affiliate programs that you might be able to sign up for. Scroll through Google pages and start collecting a list of potential affiliate programs to join.
Bear in mind that some high-paying affiliate programs are country-based. Make sure you don't join local programs if you don't plan to promote their products locally. Also, if you run a network, your affiliates will be from all parts of the world, and you might want to stay away from country-restricted offers.
Conclusion
Uncovering the ideal affiliate deals for your target audience can take a bit of "detective work." Not all affiliate network offers are equally appealing to affiliates. Most of the time, it's simpler to start with the network that you're familiar with and slowly step up before you browse through the databases of large individual companies.
Whenever you find an affiliate offer that you think is adequate for your business, try to find 1to 3 others that you can use as a reference or as a "backup" plan. Line the offers up against each other and find out which one is going to work better for you and your affiliates or their audience.
Remember, the most important thing you can do is to stay loyal and committed to your audience. Without them, you don't have anything to sell.
Do you need an affiliate marketing solution for your business? Try Scaleo for free for 14 days – it allows you to start your own affiliate network or add affiliate marketing to your ecommerce store. No credit card required to get started!
Last Updated on June 1, 2023