Referral marketing automation: how to get started, put your business on autopilot, and benefit from the top automation tools already offered on the market?
Referral marketing automation is the practice of leveraging tools to improve and scale your referral marketing program through enrollment, rewards, and optimization. In this post, we will explore what exactly it is and how to choose the best tool to handle tasks for you.
What is referral marketing automation?
Referral marketing automation eliminates the guesswork associated with manually managing your referral program. It enables an efficient process of engaging with referral program members, or as we commonly refer to them, brand ambassadors, from enrollment and sharing to rewarding and optimizing. There are a lot of data points in each referral that is tracked by a powerful platform and can be used to make decisions about the future.
Referral marketing automation is more than a fancy name for a revenue-generating robot. Okay, maybe it is, in a way.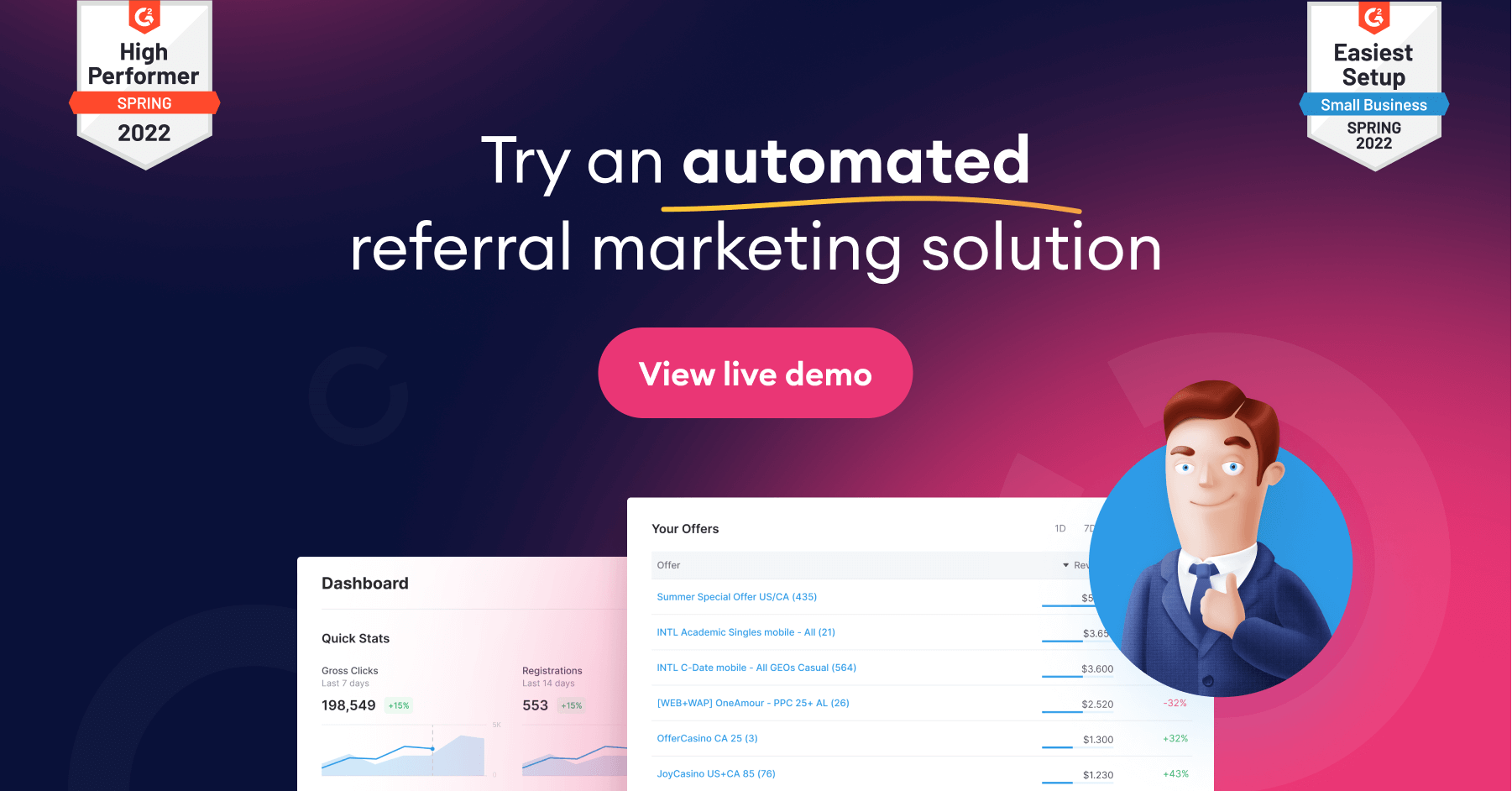 Read also: How to benefit from automated referrals
Here are a few real-world examples of referral automation:
Increase conversions directly from your website's referral program.
One of the most difficult things for marketers who want to grow their manual referral programs is getting new people to join their brand.

Indeed, 83% of satisfied customers are willing to recommend products and services. However, only 29% actually do. Don't let referrals that could lead to new business slip through the cracks!
That's good news: Referral marketing automation tools, like Scaleo, can help you grow your program and get more referrals while keeping people on your site.
Make your website a seamless, native, and, most importantly, organic sharing experience.
A simple way to make your refer-a-friend process look good and work well is to use our visual editor. You can quickly and easily do your enrollment module, and custom share links look good, as well as the welcome message on your program landing page.
Referral marketing automation that lets you import contacts also lets you make sure that everyone who comes into contact with your brand can be a brand ambassador without having to sign up.
Evaluate and optimize the referral program's performance.
There's a new dashboard in town, and it's not a color-coded spreadsheet with multiple tabs. Don't waste time sorting and sifting through data to track the success of your customer referral program and brand ambassadors.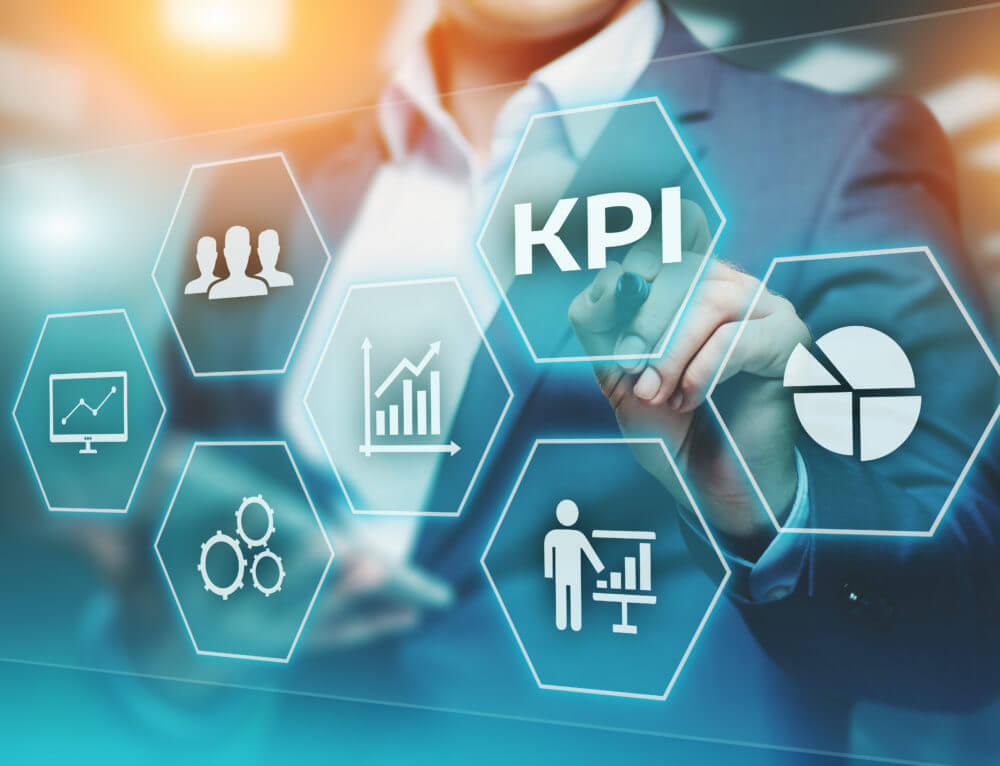 You receive a clear dashboard picture of program performance with referral marketing automation. You can customize specific programs, commissions, or revenue shares for each program or segment while still tracking the lead/prospect, sale, and commission. In addition, you can look at which landing pages and links are converting the most people.
Keep up to date by running cohort analysis and optimizing your program in real-time. For example, our user-friendly technology allows you to see which brand ambassadors are generating the most referrals, customers, and revenue, as well as which channels they are generating them through.
Make the award and payment procedures as simple as possible.
Outlining the referral marketing incentives portion of your organization's program can be difficult when creating a plan for it.
How much should be rewarded?
When should you reward someone?
How many activities should be rewarded?
When should commissions be approved?
Is it better to send out referral rewards in batches or pay them out as they come in?
One of the most important components of an effective referral marketing strategy is a financially sound incentive structure. However, there is no such thing as a one-size-fits-all approach to incentives and rewards. Based on their economic models, customer targets, brand awareness, and referral goals, two companies in the same industry may offer completely different incentives.
This is where referral marketing automation can come in handy. This strategy can be made easier by technology, allowing you to test and improve until you find the best way to do it for your own situation.
For example, using Scaleo, you can provide real-time or scheduled, automated cash payouts to your brand ambassadors—no more manual checks, excel files, or logging into multiple accounts or systems. Do you want to pay out differently depending on the number of sales, revenue thresholds, or specific purchases? Not a problem. We can come up with different payment plans based on the type of brand ambassador, sales, or other special events that the person is involved in.
How do you automate referrals?
There are numerous ways to automate your new customer referrals. But, before you dive into the software, it's a good idea to make a list of all the steps or actions that occur in your program. Which one of these actions occurs on a regular basis?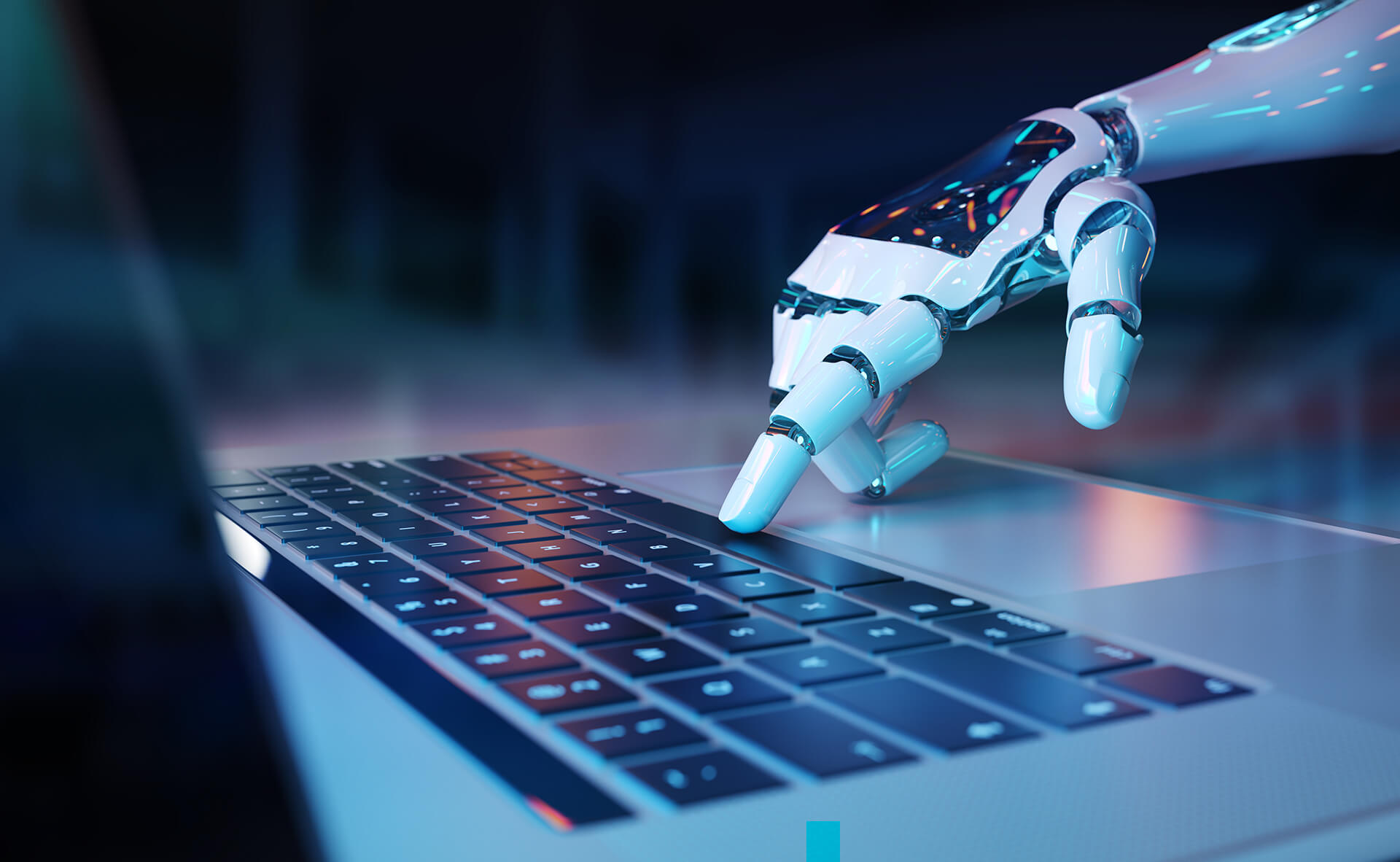 Do you, for example, always give customers a $20 gift card for each referral?
Do you send out monthly email updates to all program participants?
These repetitive tasks are ideal candidates for automation.
Once you've decided on a set of actions to automate, you must decide what will trigger them. Following on from the preceding examples, a reward trigger could be any time a referral makes their first purchase. Emails can be written in advance and scheduled to be sent on the first of each month.
You can make referrals for your business happen automatically by writing down the actions you want to be taken and the triggers that make them happen.
Obtaining New Leads Through Automated Referrals
When someone visits your site (directly or through a referral link), the customer referral software you use can be configured to capture the new visitors' emails and automatically add them to your referral campaign as new participants. If they were referred, the system would link them to the person who referred them.
If you specify that completing a sign-up form counts as a successful referral, this action will be considered a successful referral. Suppose you choose a custom event as your referral trigger (for example, signing up for a paid account). In that case, the sign-up won't be considered a successful referral until the new lead completes the custom event, which is when the sign-up will be considered a successful referral.
All participants will be added to your dashboard, where you can track their progress. If they were referred, the person who referred them would be associated with them.
Considerations to Make When Searching for Referral Program Automation
There are numerous automated referral program solutions available to assist you in managing the entire process, from promoting the program to distributing rewards. The three most important considerations are to find a solution that:
It works with your current workflow and software stack.
You can easily automate all of your referral program's steps.
It includes a dashboard and reports that provide a clear picture of the performance of your referral program.
Aside from that, you want a solution that is simple to use and adaptable as your referral program evolves. Thanks to this, marketing and sales teams will be able to do their jobs more quickly. It also makes it easier for your existing customer or their friends to spread the word about your business.
If you're still unsure whether referral programs are right for your company, we offer free trials and flexible plans that can be tailored to your specific requirements.
Make a plan for your referral automation strategy.
Marketing automation tools come in a variety of shapes and sizes, and they are rarely free. It is best to determine your strategy before deciding on which tools to use. Otherwise, it could have a negative impact. Far too often, marketers use every tool available to them without considering what will actually work with their customers.
The word "automation" makes people think of something mechanical and impersonal, but the best strategies make customers feel like they are very important.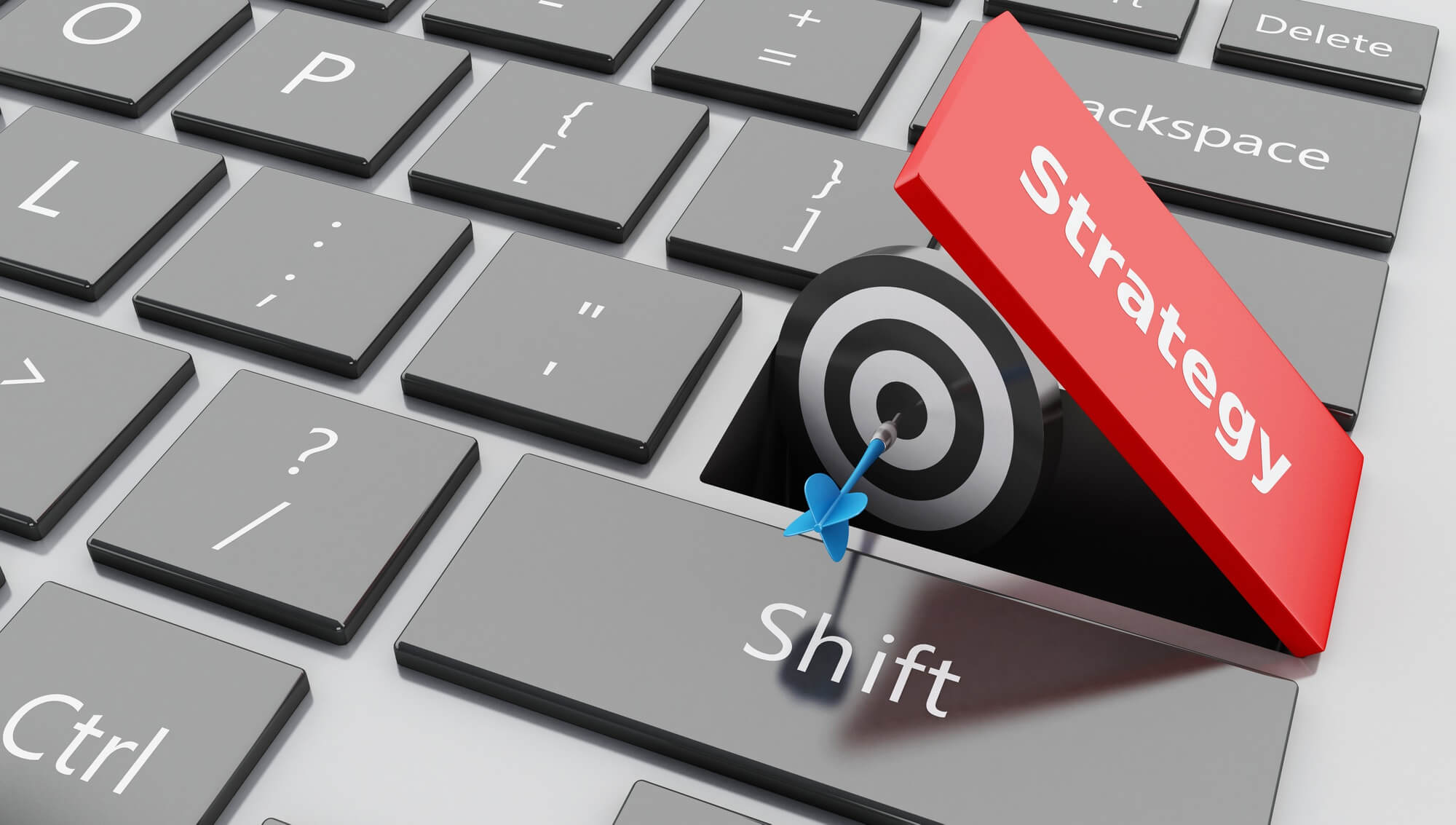 Implementing marketing automation for referrals is doomed to fail if your leads are mediocre, to begin with. Grow existing leads to be money in the bank, and use marketing automation to grow that money. It is impossible to see any growth if there is no money, to begin with.
A good automation strategy identifies and capitalizes on ripe opportunities. Leads, like plants, require nurturing and cultivation. A flood of spammy, impersonal messages can stifle any growth.
To begin, consider your objectives. Do you want more leads? Or do you want to turn existing leads into repeat customers? Maybe it's something completely different.
Whatever it is, it is always a good idea to take a close look at your absolute best customers. This close circle is the most valuable because friends are more likely to spread the word and make recommendations.
Top 5 Referral Marketing Automation Tools in 2022
Marketing automation is a rapidly expanding sector, worth around $1.62 billion each year. With rapid growth comes a plethora of tools for businesses to use. Hubspot, Infusionsoft, and Marketo are among the most popular. The benefits of these tools are always being debated, with many people saying that one is better than the other.
The tools vary, but many of them revolve around social media, email marketing, and websites. Here are some instances of what each platform can achieve with marketing automation. Many of these tools are linked together:
Scaleo is a powerful referral program software that allows you to automate your referral marketing offers. Scaleo is an affiliate marketing company that works with networks and vendors of all sizes to set up marketing programs for their affiliates.
Its extensive collection of features, such as a white label dashboard and quickly loaded reports, will help you establish, manage, and enhance your affiliate projects.
Using its native postback and automated affiliate marketing software solutions can help your company streamline all of your affiliate marketing activities. These tools can help your company do this.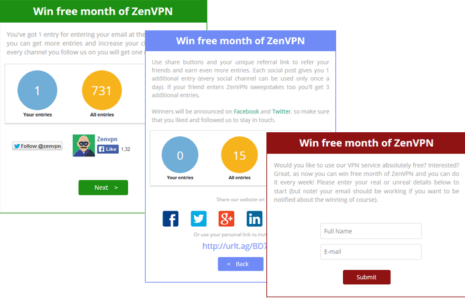 InviteBox is a referral program that makes it easy for businesses to develop several sorts of referral marketing campaigns, such as quick rewards and sweepstakes. The platform contains all the technologies you need in one bundle to start a referral marketing program.
All marketers need to do is define their referral program's rules and copy and paste the widget code onto their website. The InviteBox automated referral marketing program takes care of the rest.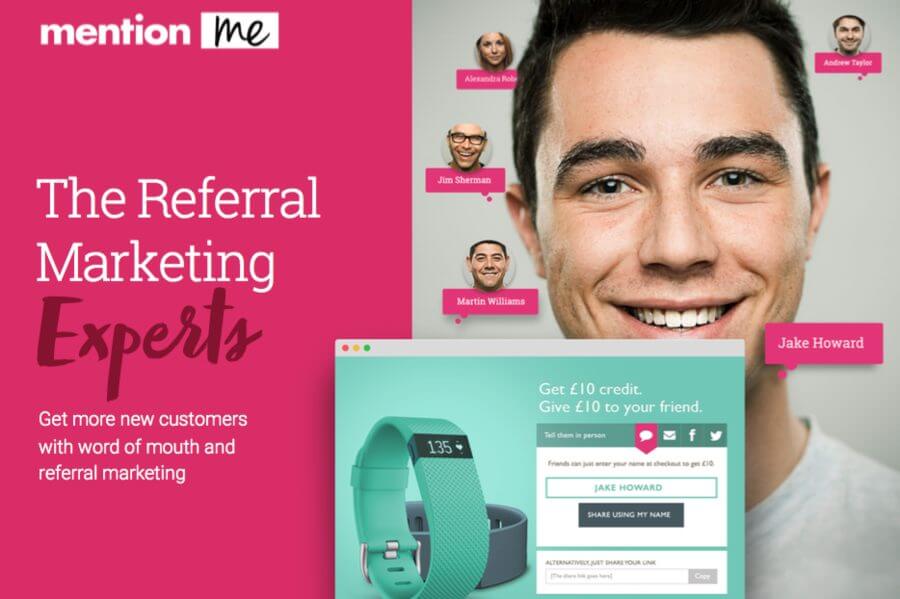 MentionMe is a referral software platform that delivers a comprehensive solution for referral marketing that is used by more than 300 brands across the world. The software offers a "Name Sharing" feature that allows users to capture real-world interactions. When combined with other social sharing options, the company claims that this generates up to 35% more referrals.
The software also provides A/B testing. The refer-a-friend platform is personalized for your brand.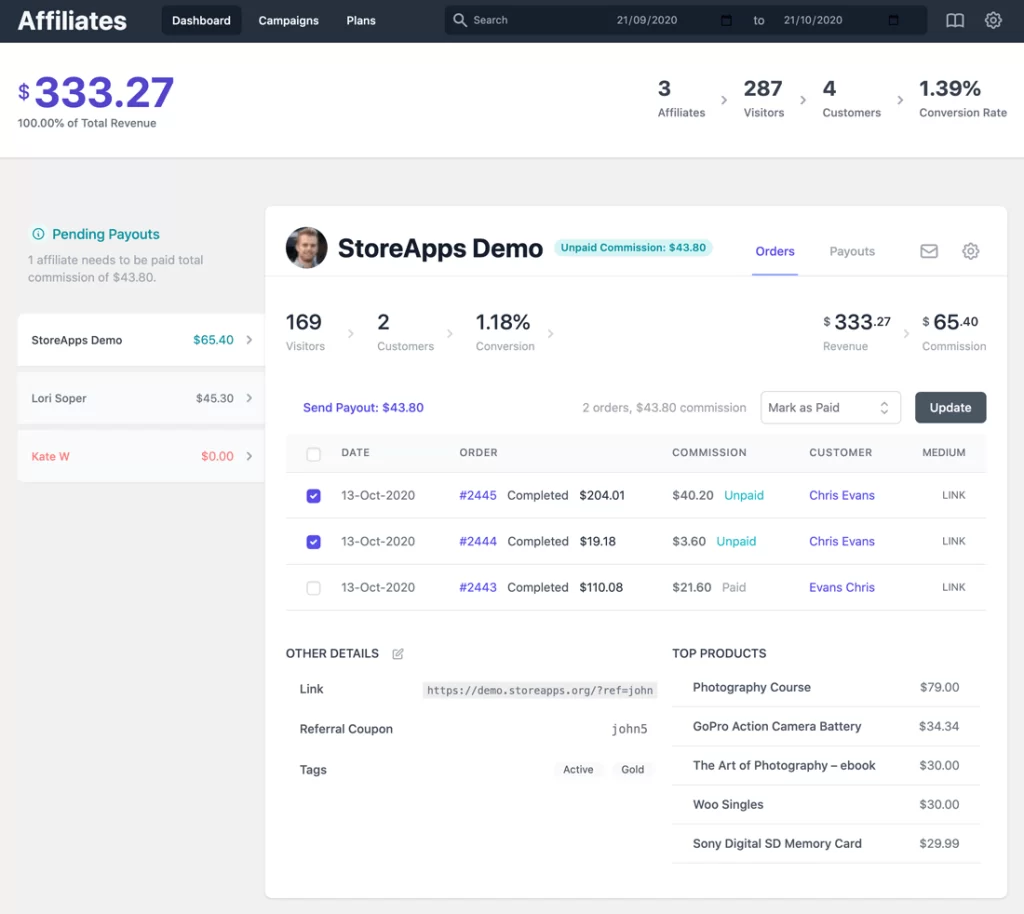 Using this WordPress plugin (which is not a standalone referral software like the others) – you may set up a profitable affiliate program on your website. The plugin has a basic interface with easy settings, so even inexperienced users may quickly configure it. Users can sign up as affiliates with your store and share unique referral links to earn a commission. The plugin also makes it easy for businesses to track and manage affiliate relationships and commission rates.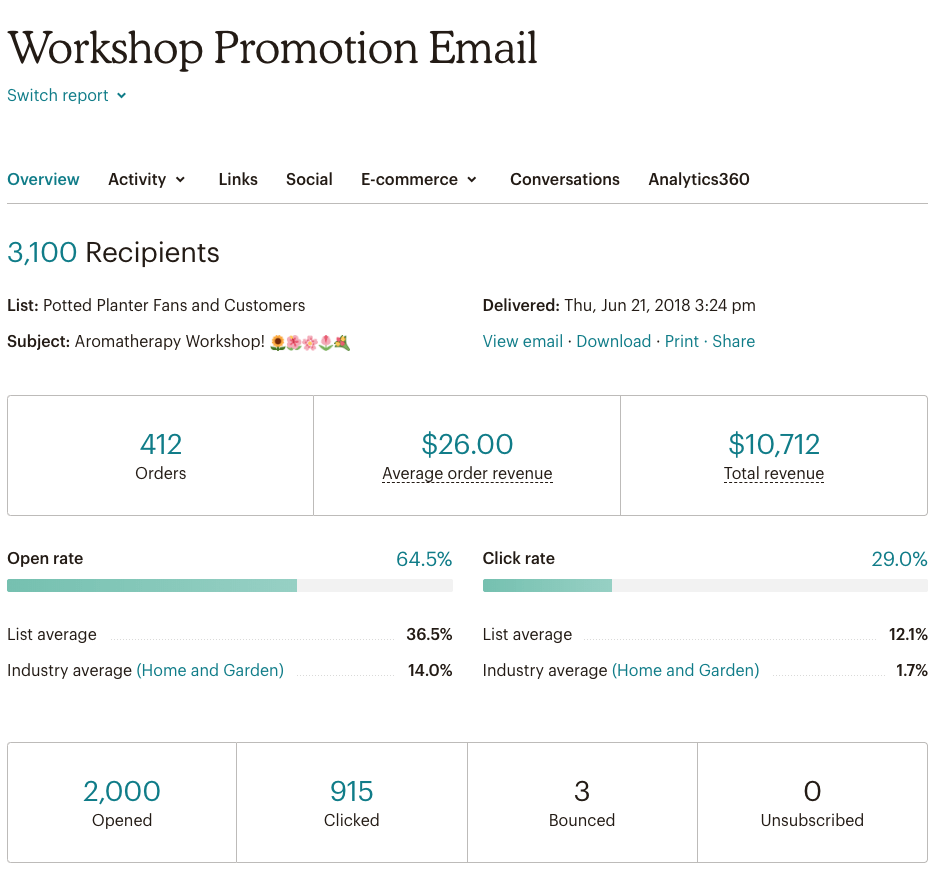 The email system that underpins the referral program is critical. When we talk about referral emails, we usually mean company-to-customer emails. These emails are (generally) sent out at the outset of the process and communicate program specifics with interested participants. A fantastic referral email can significantly boost the number of participants, referrals, and customers. Mailchimp allows you to
Are you ready to reap the benefits of automated referral marketing?
Referral marketing automation is already a reality, and more people are noticing how automation is starting to dominate our marketing work.
It's smart for businesses to use referral marketing automation tools to save time and build their brand, especially through email marketing.
Conclusion
Referral marketing automation (or referral automation) uses software to handle routine operations in your program in real-time. Email marketing, referral approvals, sales or CRM, referral reward payouts, and other simple tasks can be done automatically.
Referral automation tools will streamline the entire process after an initial setup to map out how your program should work.
In addition, all of this automation happen behind the scenes, making sure that your customers have the same experience every time.