Lead generation vs. affiliate marketing: if you are searching for new ways to make money off your website, you've probably heard of lead generation and affiliate marketing. Are they the same thing?
If you have not heard of these terms, here is a brief description:
Lead generation – is when you capture information from a potential customer and then sell it to a company that will try and convert them to a paying customer.
Affiliate marketing – is when you refer your website visitors to a product or service page and get a commission in case the customer buys or takes a certain action such as providing their information, signing up for a free trial, downloading an app, etc.) [Learn more about in-app marketing].
Both methods of monetizing your website can be super-profitable.
But which one is better, lead generation or affiliate marketing?
The answer is: depends on the kind of business niche you are in.
Lead generation and affiliate marketing are simply two distinctive tools in your arsenal, and each has its strengths and weaknesses.
Helpful Resource – Learn about Lead Generation: The Ultimate How-to guide.
Lead Generation: Pros and Cons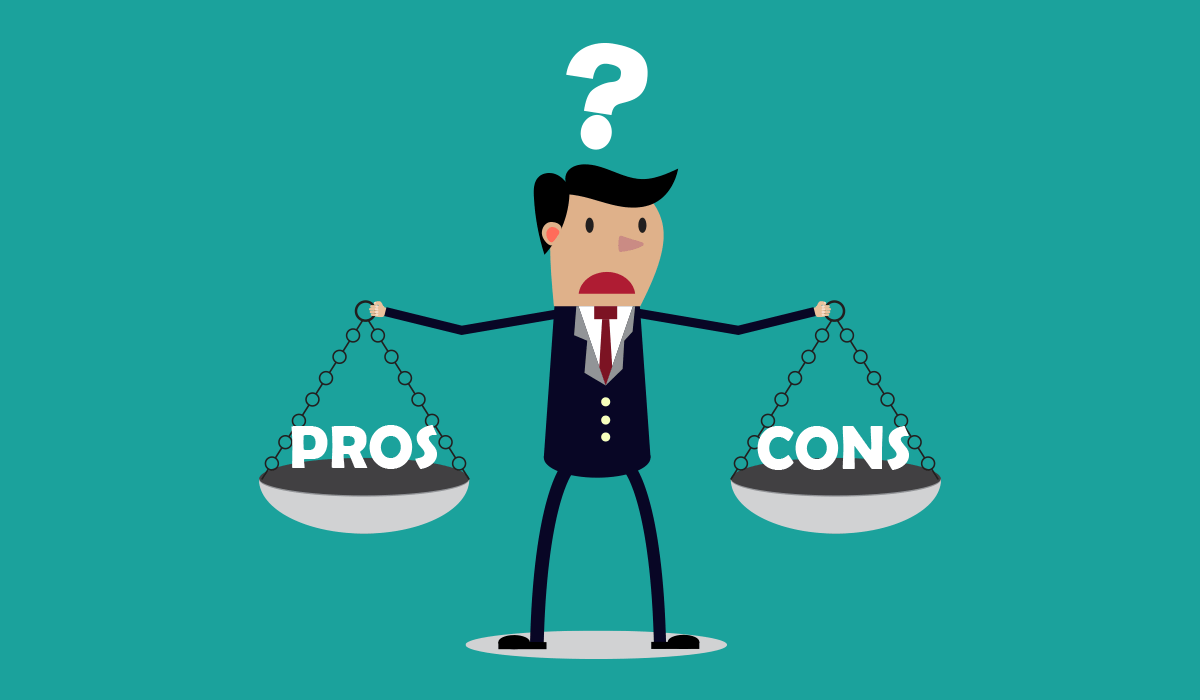 Lead generation is a tool that may or may not be effective in your particular industry. Be aware of lead generation's following strengths and weaknesses as you consider when monetizing your traffic.
Lead Generation Pros:
Lead generation can be more profitable compared to affiliate marketing.
There are some business niches where the lead rate is higher than what you would potentially earn from a commission on a sale. Here are the industries that are known to be lucrative for lead generation:
Insurance – whether it is for auto, home, life, health, or even a small business, the insurance industry thrives on generating qualified leads. Since the insurance market is such a profitable financial niche, many businesses are willing to pay top dollar for quality (targeted) leads.
Home repair & remodeling – Have you ever tried to find a home repair or remodeling contractor? If so, you've probably been pressured into entering your name, address, and type of service you are up for. This information of yours is being monetized by referring you to select contractors who are eager to pay just to contact you and offer their services.
Legal services – We all know lawyers charge ludicrous rates for their legal services. Competition is stiff. Law firms of all types and forms are often ready to pay fat fees to potential clients.
High education – colleges and universities don't pay commissions if you refer to students. However, they do pay for qualified leads. With the prices colleges and universities charge for tuition and all the extras included (housing, food, books), students are a highly profitable business, and affiliate leads in this niche typically have high commissions.
Credit cards – credit card clients are worth gold since most people aren't too good at paying off their balance and therefore rack up many interest fees.
Mortgages are another niche in the financial industry where lots of interest is paid on home loans, which drives up quality leads.
Dating – yes, with marriage rates on the decline, the longing for dating services at your fingertips got popular. Dating apps can charge big monthly membership fees, and their potential client base is worth quite a bit.
Senior & Assisted Care – with an aging population have a greater and greater need for expensive daily care. This niche is geographic focused, so consider that.
Local Medical Services – everything from dentists, chiropractors, massage therapists to other local medical-like service providers often pay well for qualified leads they will repeatedly convert afterward.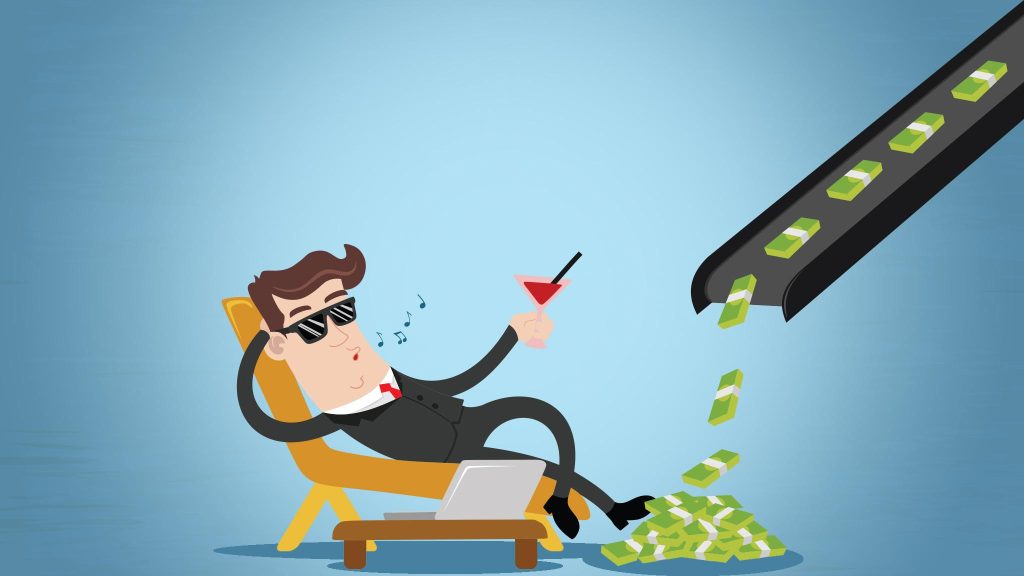 You may also want to read:
Lead generation is better for industries where paying a commission violates the laws.
Paying a commission is illegal in the United States when government money is involved and possibly in other highly regulated industries by federal or state governments. On the other hand, lead generation is a legal method of paying for potential clients.
Customers don't need to spend their money for you to get paid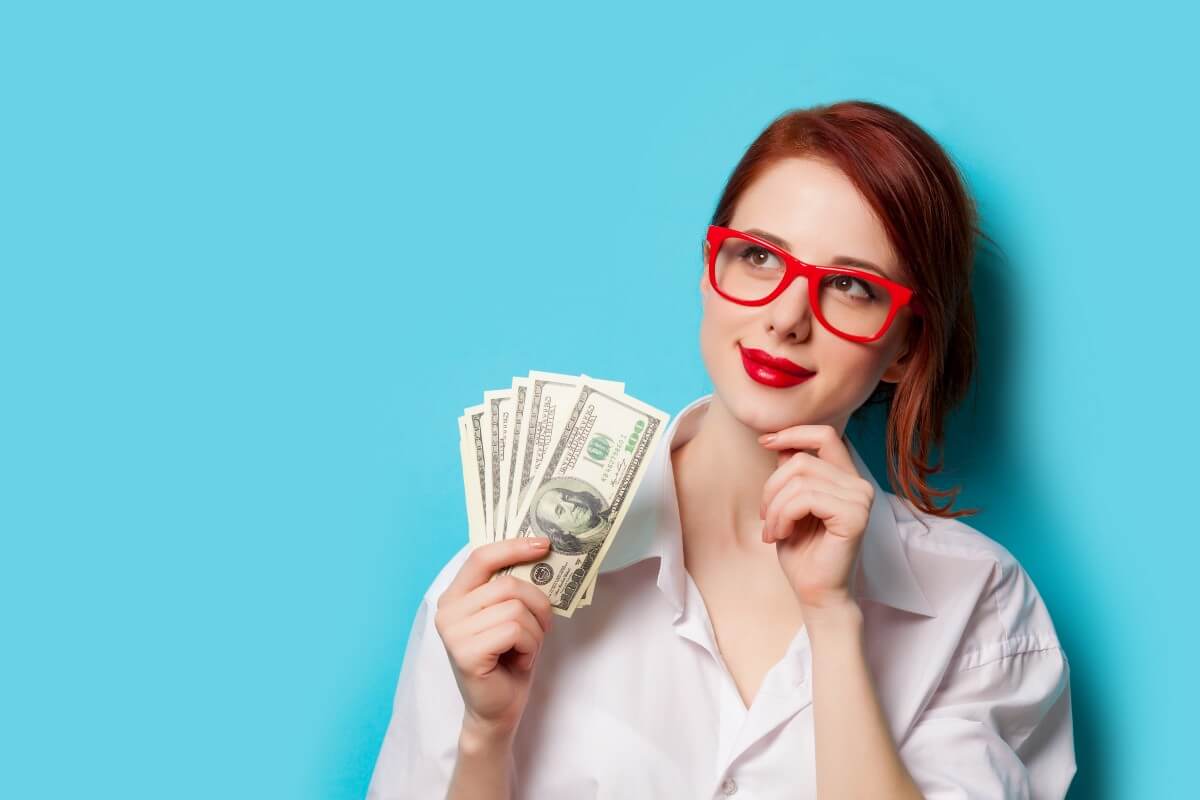 Purchasing something is often the final step to manage in the transaction process but often the most difficult. With us talking about lead generation, you don't have to overcome this hurdle to get your commission. Typically, you only need that potential customer to provide their information, which is less risky than paying.
Many tools are available to help you capture affiliate leads easily
Technology has advanced to the point where you can use simple lead gen software like OptinMonster or Salesmate or a more fully-featured customer relationship management (CRM) platform like Pipedrive to capture leads.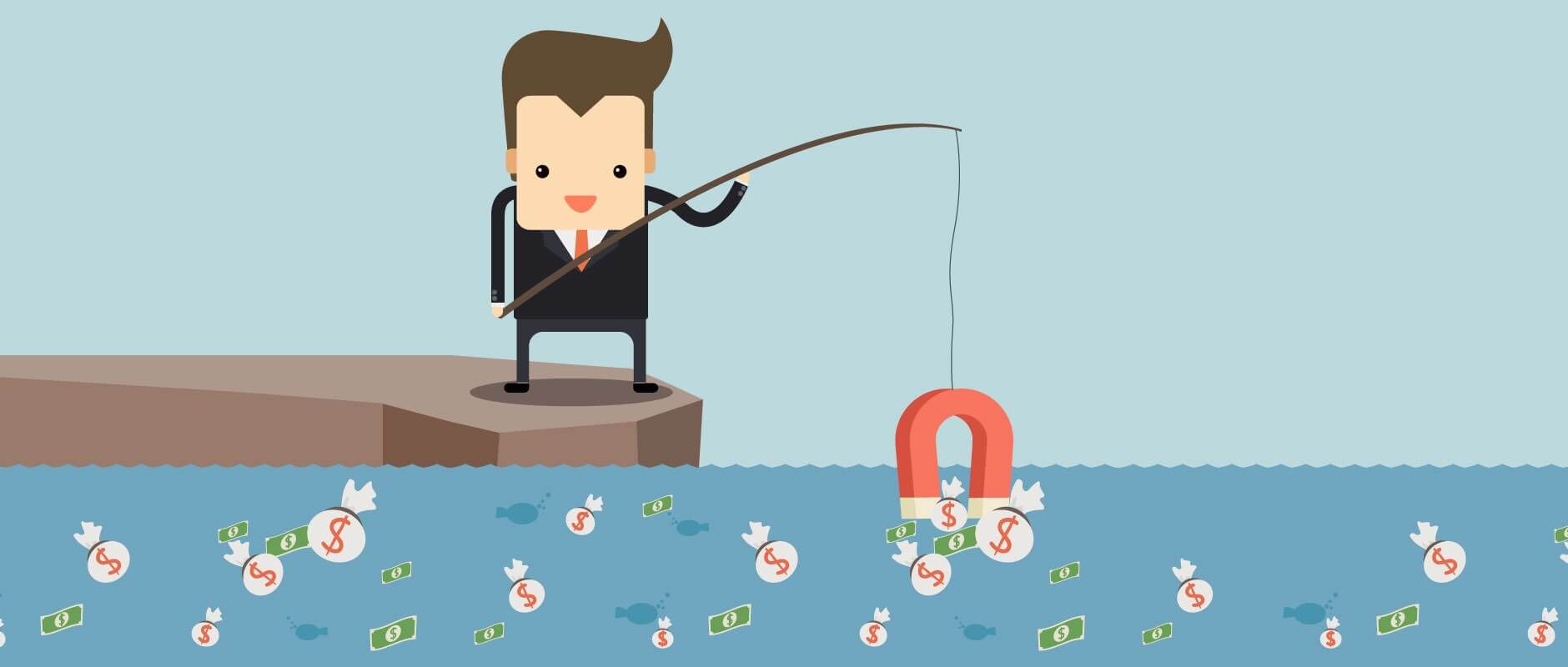 It lets you design several forms or offer templates to use on your website, such as embedding in pages or delivering pop-ups based on visitors' user behavior to convert all your traffic into leads.
Many of these tools allow you to target pop-ups and lead generation forms to various visitors based on their demographics.
For example, suppose you are working on generating leads for a particular market (like for lawyers in Manhattan). In that case, you can make use of the geo-location targeting feature to only offer legal offers to visitors from Manhattan. This feature allows you to do a much better job at qualifying and segmenting leads before you get to capture them.
If you sell leads directly, you can negotiate rates.
For affiliate marketing lead generation, you can either sell leads directly to the company seeking the customer or sell them off to a lead aggregator who then sells them to the end-buyer or buyers. Selling to a lead aggregator can be easier to manage, but you earn less per lead.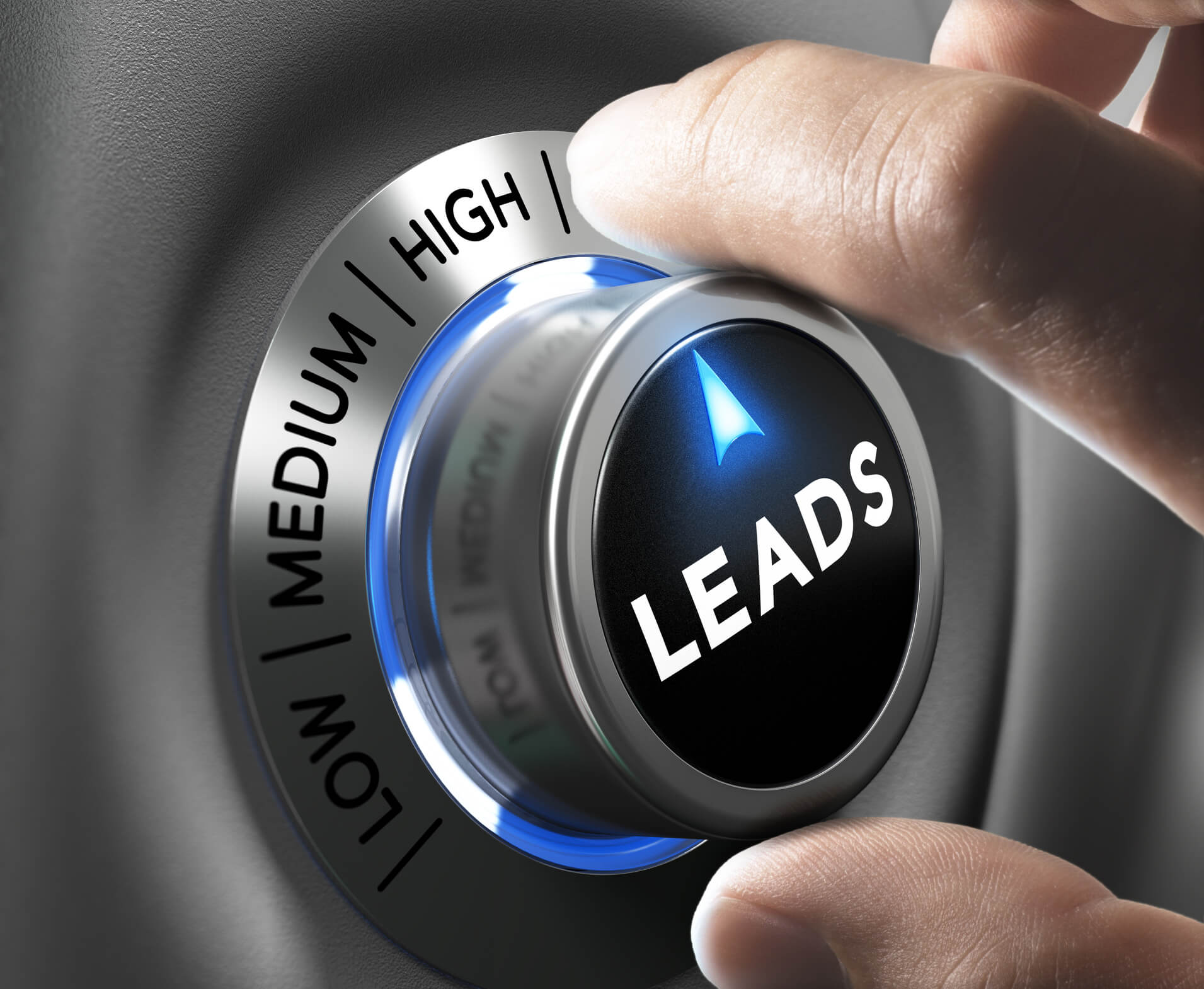 If you maintain relationships with the end-buyer, you can negotiate better lead rates. You will have an advantage if you do a good job of fitting your leads according to your buyer's needs.
In some business spheres, selling 1 lead to many end-buyers is common practice. This can further maximize your earnings per lead.
Cons of affiliate lead generation: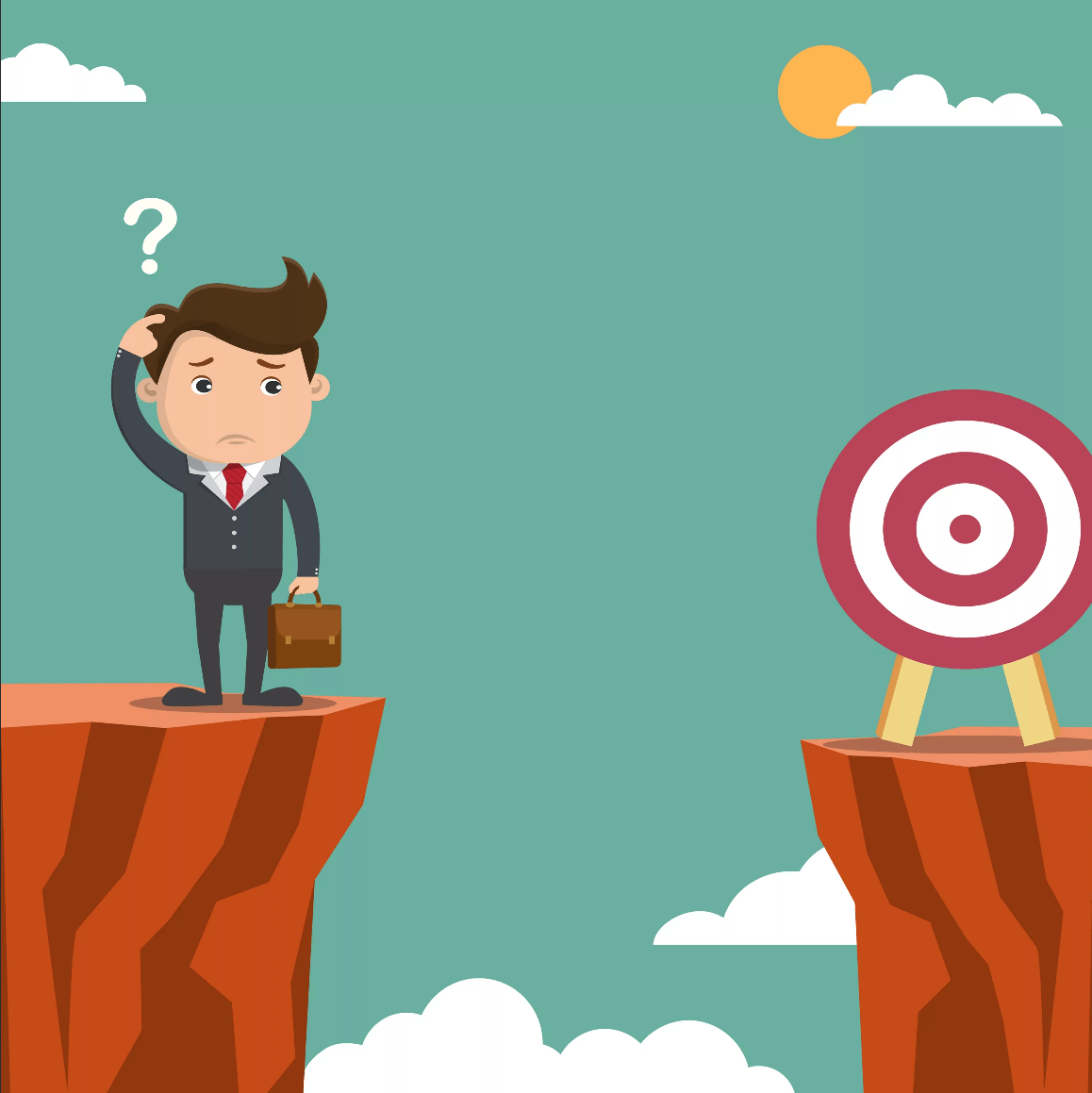 Some niches don't have clients who are willing to buy leads
Leads aren't invariably worth the time or money to obtain in some industries and may not be an opportunity. For example, Amazon won't pay for a lead for somebody who could buy a set of computer gadgets. On the other hand, they may reward you for someone who signs up for their free trial on an Audible subscription program.
Leads need to be qualified for you to get paid
Just because a random person fills out a form does not automatically mean a company will pay you for it. The lead must first be qualified, meaning it has to meet certain standards to be taken as a potential client and is worth being "acquired."
For example, why would a dentist in New York pay for a lead from someone living in London, who has no interest whatsoever in New York's dental services? They wouldn't. In this case, such a lead is not "qualified" to be paid for.
To get paid for your leads, you have to think about what potential customers the buyer wants to pay for.
Stay away from companies that won't pay for the leads
Years ago, there were problems with companies not paying for the leads provided to them. There are a few ways to ensure you do get paid but just be aware that it used to be a problem in the lead generation industry in various companies. It is important to have mechanisms to protect yourself and ensure you are paid for what you deliver.
Affiliate Marketing: Pros and Cons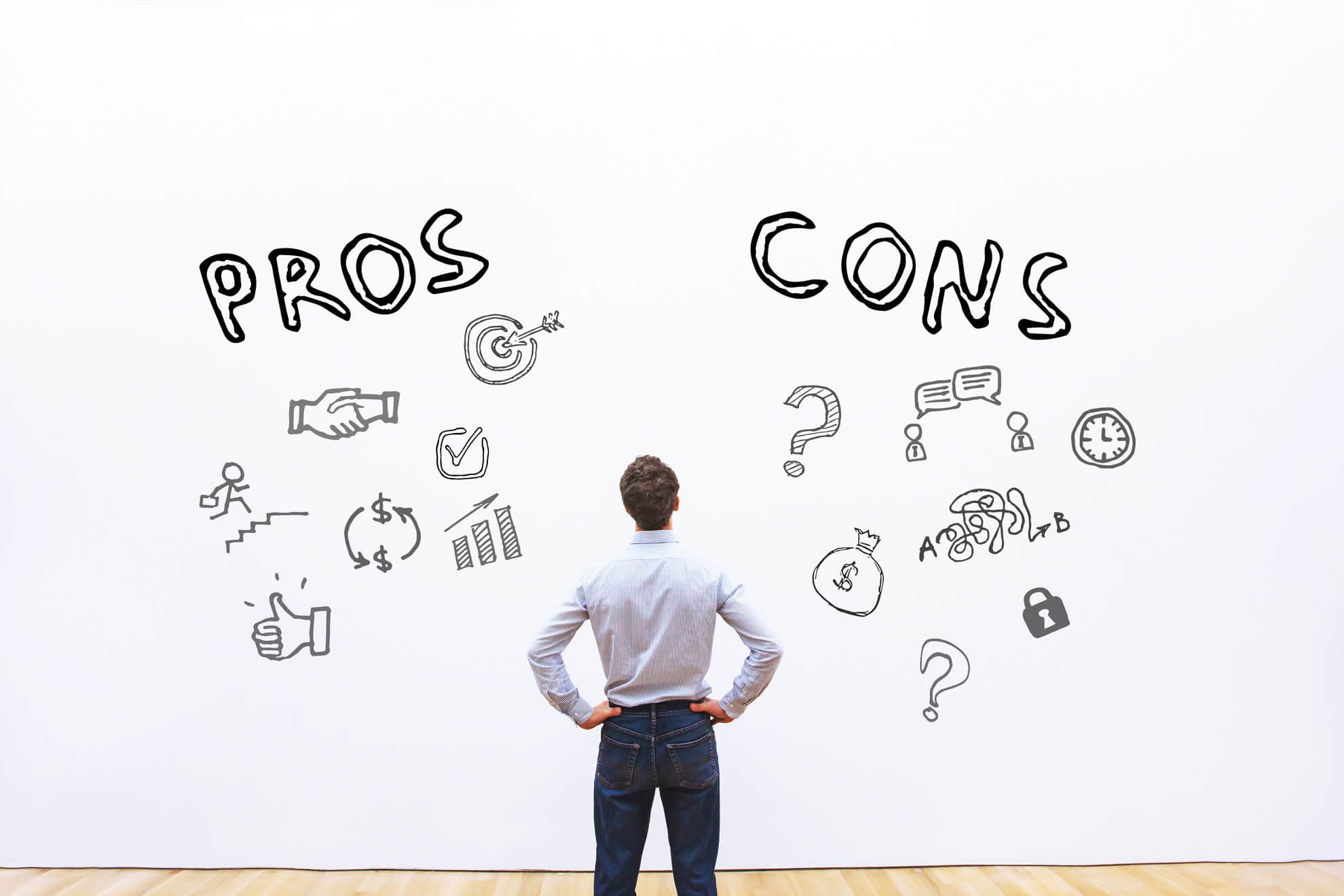 Affiliate marketing is a more well-known method for bloggers, influencers, and entrepreneurs, compared to lead generation. In this article, we'll touch on some of the pros and cons of affiliate marketing so that you'll get an idea of whether this making money online option will fit within your strategy.
Affiliate Marketing Pros: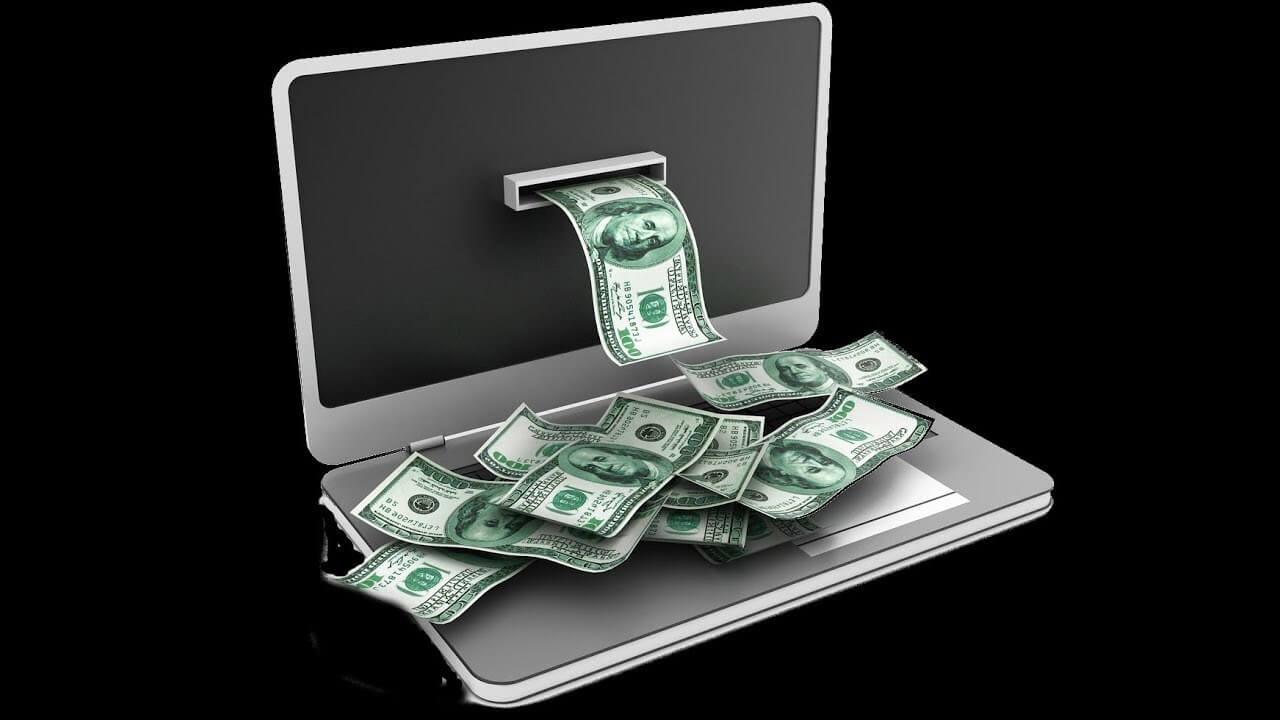 Affiliate marketing is accessible in a wide spectrum of industries
Affiliate marketing got its start early in popularizing the net around the mid or late '90s with the advent of link and cookie tracking connected with the rise of e-commerce. As an all-accepted form of online marketing, it has been widely adopted. It is open across a very wide spectrum of markets. Companies that offer products or services of interest to your blog or site's visitors are the most appealing to you.
Affiliate marketing is easy to get started with
Generally, all you need to do to get started with affiliate marketing is register, get approved, and start adding affiliate links to your blog. When a visitor clicks on a link and makes a purchase – you receive a commission payment.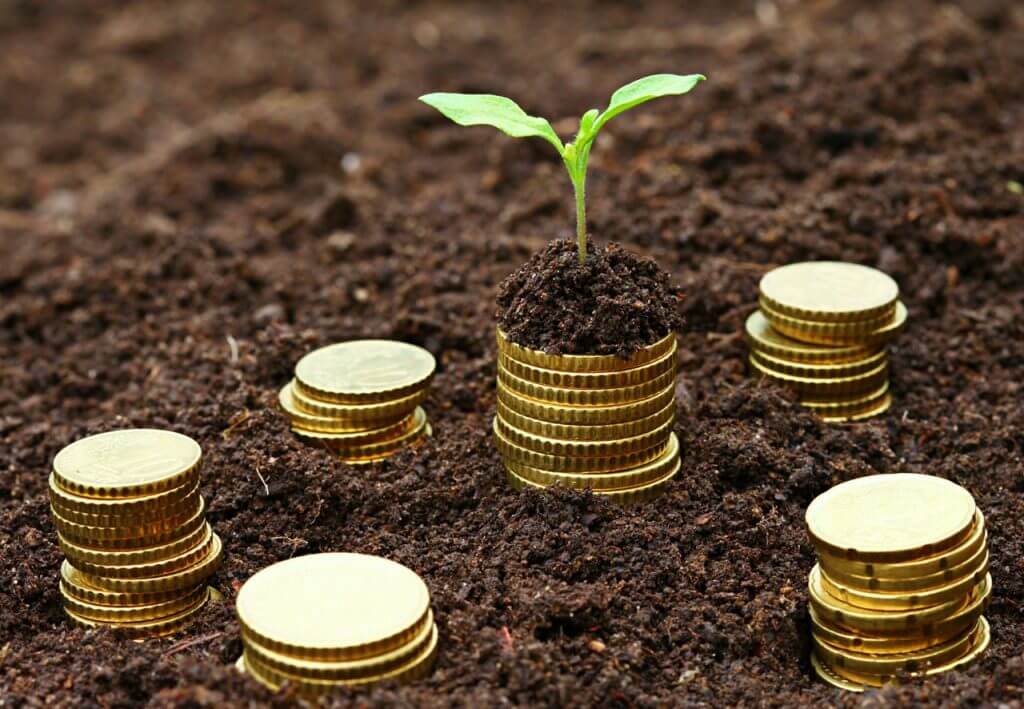 Of course, there is more to a successful affiliate marketing strategy than that, but the steps to get started are simple. It is really quite easy, so it has become such a mainstream form of monetizing visitors.
Many affiliate tools help to accurately track referrals
Affiliate marketing lives and dies by tracking technology's effectiveness. Fortunately, the technology is fairly common, which has allowed affiliate programs to increase.
With shelf third-party tracking technology, just about any company can offer an affiliate program. Some of our best affiliate programs are offered directly by companies selling their products or services and not through affiliate networks such as CJ, Rakuten (formerly Linkshare), ShareaSale, or Clickbank.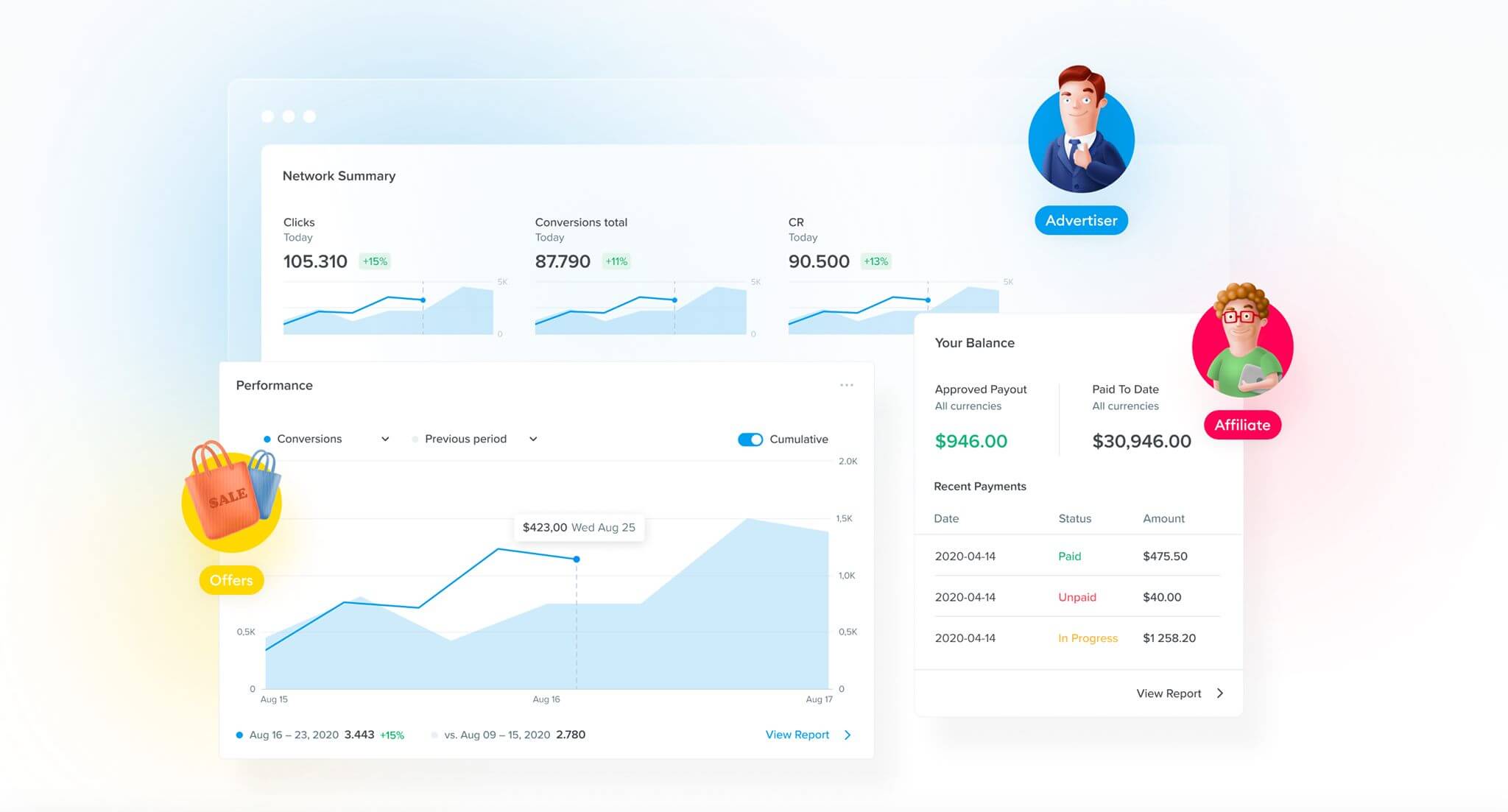 You can also use affiliate marketing software, such as Scaleo, to track, monitor, and optimize your traffic in real-time.
Multiple affiliate options available for competing products or services
The more affiliate programs offered in your industry, the better it is for you to negotiate better terms or have backups if one affiliate program performs badly or is being removed completely. On top of that, you can test different affiliate programs against each other or intensively promote only those that perform better on your website.
Affiliate programs don't last forever. Many times, companies decide to shut them down completely. If a particular program becomes a large passive income source for you, you need to have a backup plan.
Affiliate programs can only be promoted based on the terms of service.
Affiliate programs rely almost solely on links that set up a cookie and/or coupon code to track a sale to you. If the program's terms permit, you can promote its affiliate links or coupons anywhere, from your own website or sites to other people's websites, social media, email, or in third-party apps. This can give you flexibility in ways to market these affiliate products and services and open doors your competitors haven't taken advantage of yet.
Affiliate Marketing Cons: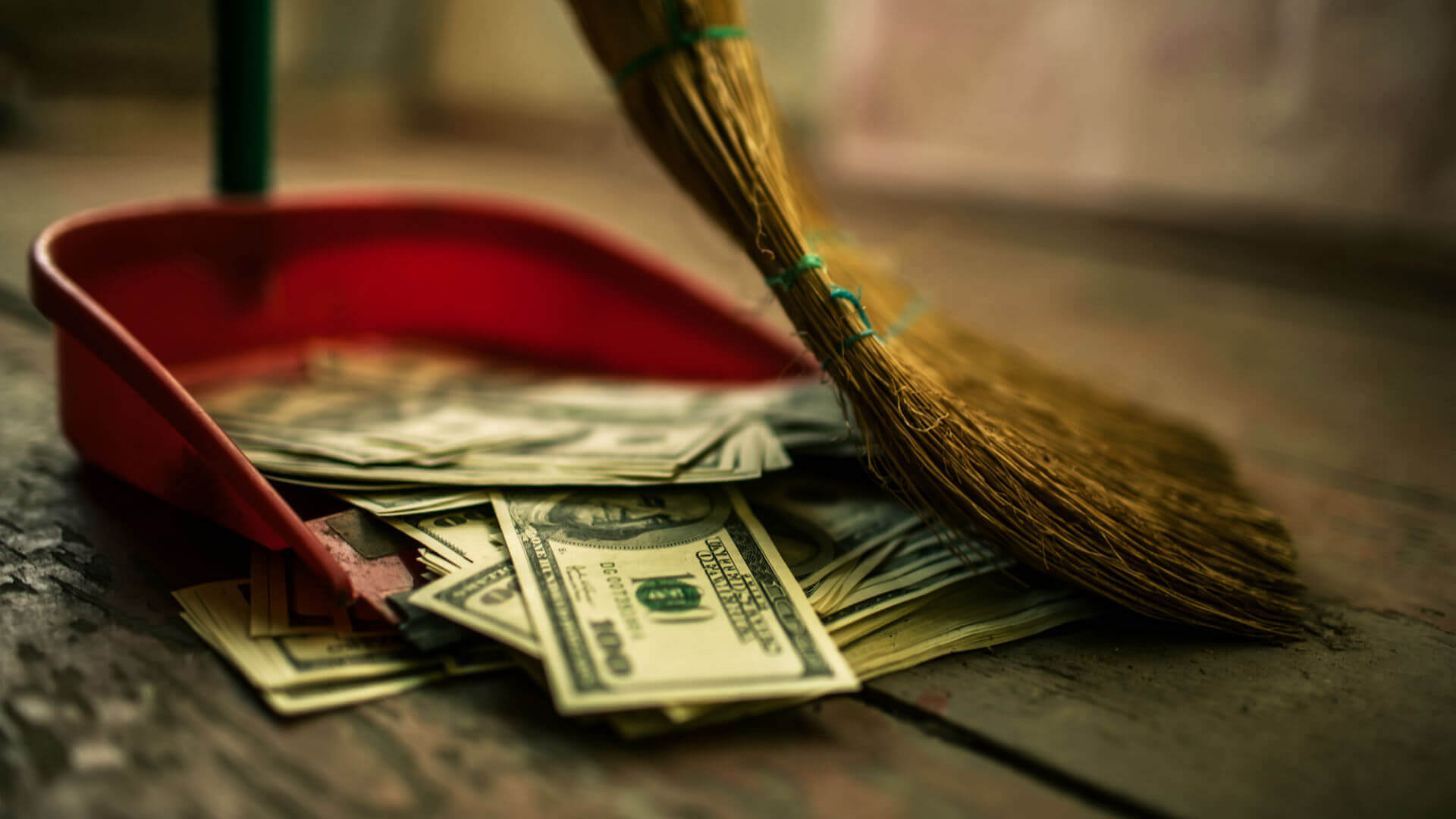 Typically, affiliate programs rely on cookies placed on your web visitors' PC once they click on your affiliate link. However, if these cookies get blocked or erased, you could lose out on earning a commission if the referrer ends up purchasing.
Some affiliate programs have other tracking methods, like coupons or software, which contain your tracking identifier.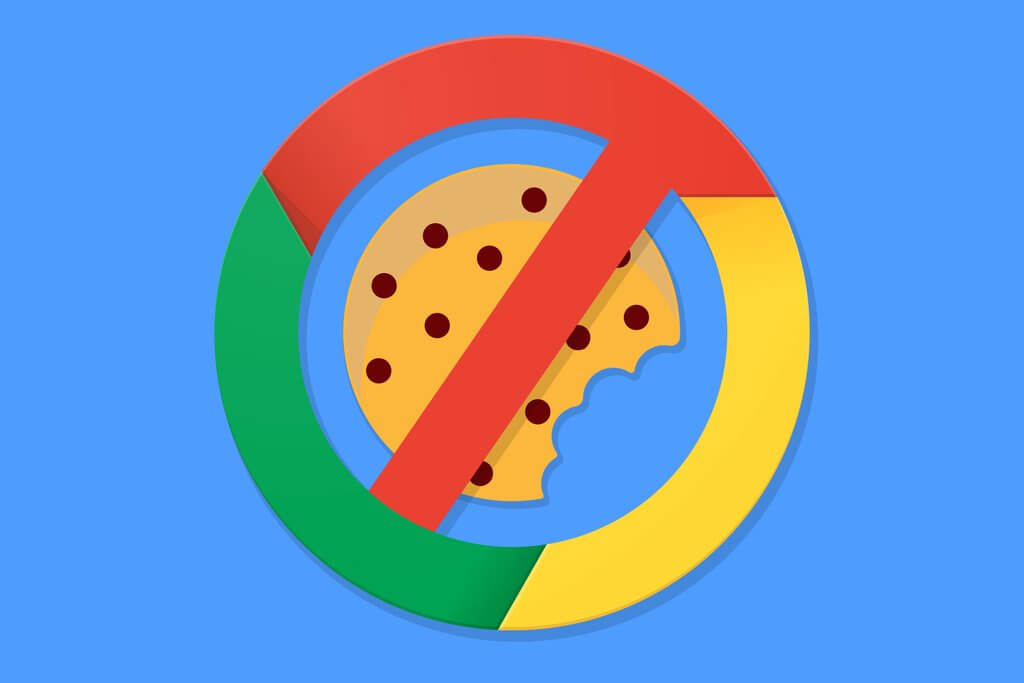 In essence, be aware of the methods the affiliate program is using to be tracked. Ask if there are backup methods for tracking in case cookies are blocked or cleared.
No ability to negotiate commission rates or terms of service
Unless you're a high-end affiliate, most of the time, commission rates are set fairly low, and cookie duration is short.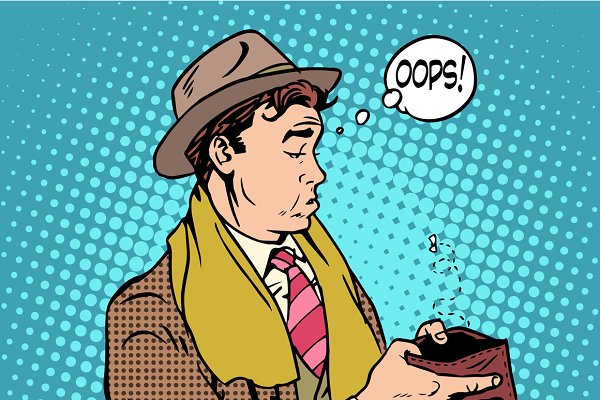 As an affiliate, you often can't do much about this unless you send many customers to a company or rival affiliate programs that provide higher commission rates.
Moreover, terms of service can be changed overnight, which can then negatively impact (or cut out completely) your revenue. Cookie duration can decrease, or the commission rate could be lowered. Even worse, the company could decide to only allow affiliates with specific base sales or traffic volume. Take into account this potential volatility and make sure you have multiple revenue sources to compensate in case a particular affiliate program falls out.
Affiliate links may be viewed badly by Search Engines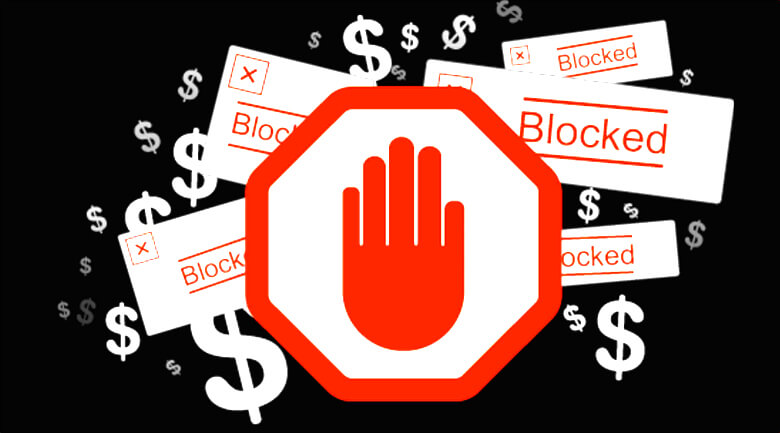 Enhancing your content too heavily with your referral links can negatively affect your search ranking. Search engines such as Google consider affiliate links a form of "advertising" and have strict policies that determine how ad-heavy your content can be to rank high. This is done as part of their ranking factors.
You may want to be wise in deploying your affiliate links to prevent any Google penalties.
The customer needs to purchase for an affiliate to get paid
This is the key difference when we compare lead generation vs. affiliate marketing. Getting visitors to pay for things is a lot harder than getting them to provide their information (lead submission). So, the barrier to getting paid is higher compared to lead generation.
Another thing to consider is that as the price of a product or service increases, it is difficult to get someone to purchase. You may have to do more work upfront to persuade someone to buy if you are promoting higher priced products.
Each and every affiliate program tells you how long their tracking is set for. This determines how fast your referred visitor has purchased if you get paid.
For example, suppose a company only has 24-hour cookie sessions, and your referred client buys 30 hours after the time they first click on your link. In that case, you will not receive your commission.
Always be cautious of the cookie session duration when you sign up for a particular affiliate program. Some unfriendly affiliate companies know exactly how long it takes someone to purchase from them. They set the cookie duration to a shorter timeframe to minimize how much they will pay affiliates for referrals. This isn't going to make a good long-term business relationship, so stay away from such companies.
Lead Generation vs. Affiliate Marketing: Weaknesses of both
At the start of this article, I said that lead generation and affiliate marketing should be viewed as different tools in your business toolbox. Affiliate marketing isn't necessarily better than lead generation and vice versa. It is more about using the right tool in the right conditions.
Sometimes affiliate marketing and lead generation aren't the right tools at all. Consider, for example, the following drawbacks of both options:
Sending customers to other companies in exchange for a one-time fee (instead of building your own customer base).
Companies are happy to pay you a lead or sales commission since they know they will make more money from that customer in the long run compared to what they paid you.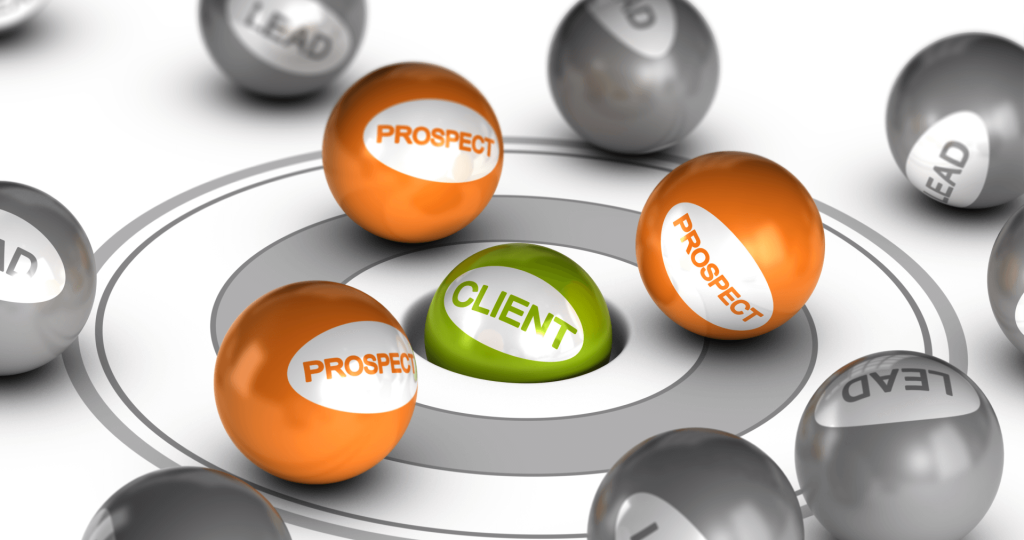 This is fine if you don't plan to build your own customer base. Sadly, that isn't the most strategic decision.
All kinds of benefits open up to you if you grow your own long-term client base. Rather than making fast money off one purchase, what if you decide to build a client base that you've bought from you repeatedly?
Sure, suppose you have no plans for marketing insurance or providing home repair services. In that case, you are better off making money from leads. However, if there is an opportunity for you to build your own company, think twice before sending potentially relevant long-term clients to someone else.
No control over the customer experience
It doesn't matter if we compare lead generation vs. affiliate marketing or talking in general. When relying solely on affiliate marketing and lead generation, you generally cannot control the buying process, the goods or service quality, nor customer support.
Hence, you are at the mercy of the business.
This can affect your business not only in terms of lost income but also in terms of a lower trust, depending on how exactly your blog visitors see the association between you and the companies you have partnered with.
When selling your own products or services to your visitors, you have full control over all these aspects. You only get to decide on the level of quality you produce. You make the buying process painless and reliable. You control how well your clients are taken care of after the purchase through customer care service.
Temptation to Refer Your Visitors to Companies With a Bad Reputation
Often, the temptation to increase revenue drives us to make bad choices regarding who we decide to associate ourselves with.
Sadly, our visitors are the only ones suffering the consequences.
When sending visitors to someone else's company, you would feel better about yourself, knowing you are making good suggestions that serve your visitors' needs.
Such products and services don't necessarily have to have the lowest prices.
Rarely do the best quality goods cost the lowest price, don't they?
Your customers have to realize that there is a cost for high quality.
As long as the pricing structure is transparent and honest, don't feel inadequate about suggesting higher-cost solutions to your visitors.
Lead Generation vs. Affiliate Marketing – Conclusion
Hopefully, this blog post will help you understand the role affiliate marketing and lead generation plays in your monetization plan. If you are looking to compare lead generation vs. affiliate marketing, I think we have touched on all the key points.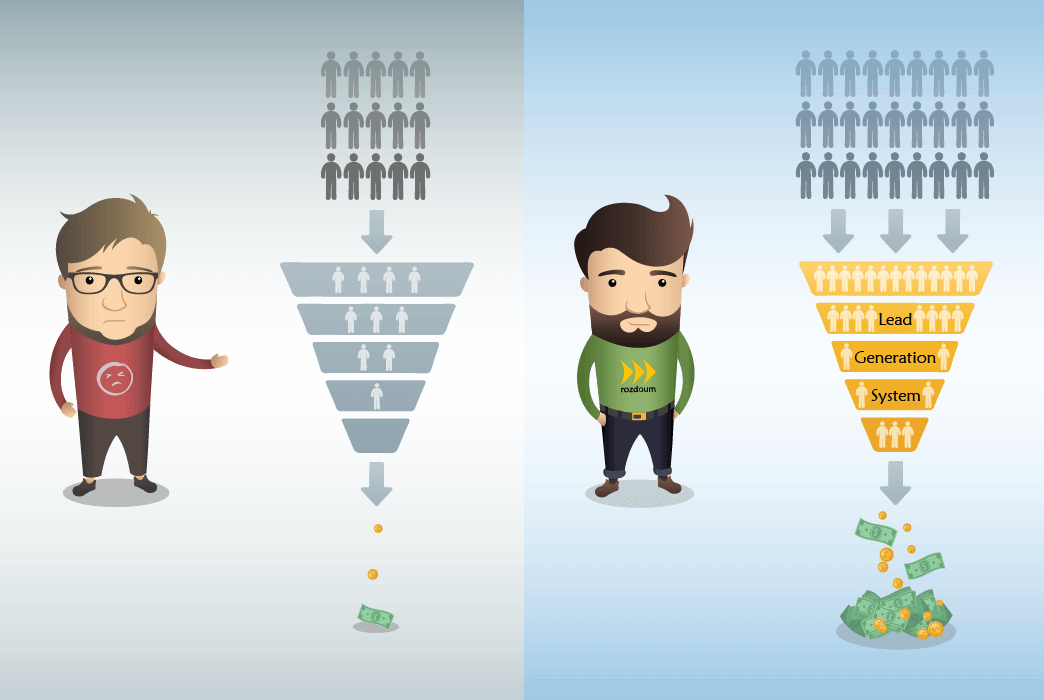 When comparing lead generation vs. affiliate marketing, remember that there is no real difference in terms of method. The essence remains the same – you need to have quality traffic that you then send to a third party website, where the basic information is collected (lead generation), or the visitor makes a purchase (affiliate marketing sale).
I encourage you to test both affiliate marketing and lead generation to see which one performs better and offers high-quality products and services to your visitors. Good luck!

Affiliate marketing vs lead generation
While affiliate marketing is more focused on sales and conversions, or at least some sort of action that a person needs to perform on advertiser's website – affiliate marketing lead generation is designed to simply capture contact information from a potential client without his need to perform any additional action. Though submitting a contact form (whether it's a simple email input or more complex personal information) can already be counted as "action" performed, similarly to affiliate marketing CPA.
What is affiliate marketing lead generation?
Affiliate marketing lead generation is a type of performance-based marketing in which a company rewards one or more affiliates for each potential customer brought by the affiliate's own efforts. This can be a great way for businesses to increase their customer base, as affiliates are incentivized to bring as many potential customers to the business as possible. This is typically done through a variety of online marketing tactics, such as social media marketing, content marketing, and email marketing. When a potential customer visits the business's website or interacts with the business in some other way, the affiliate is credited with the referral and may be rewarded accordingly. When it comes to leads, the affiliate does not need to wait for the client to purchase for him to get paid as the payout is bound to a "pay-per-lead" structure, which suggests the affiliate is paid for by every person who signed up or submitted his personal information.
Last Updated on August 25, 2023