The choice of an affiliate software for a small business is no different from choosing an affiliate program software for a large company. The only difference is that it will be tailored to your needs and, most importantly, your budget.
Today, we will look at whether an affiliate program is the right marketing strategy for your small business and how to choose the most suitable one for you.
So let's dive right in!
Is an affiliate program suitable for your small business?
Even though affiliate programs are an excellent marketing tool for small businesses, consider the following factors before launching your own:
How's your financial situation?
To be successful with your affiliate program, you must understand your profit margins. This controls how much money you have available for affiliate commissions. At the end of the day, affiliates will only advertise your products or services if they are properly compensated. And the ideal incentive is one that your business can reasonably sustain over time.
Are you willing to pay a commission on every sale generated by an affiliate?
If your business is still in its early stages, you may not be prepared to pay an affiliate commission on every sale. Alternatively, you may be unable to offer a commission that is appealing to the finest affiliates. In these situations, it might be better to start a referral program in which you can give your most loyal customers shop credit, discounts, or other prizes.
If configured properly, affiliate software for small business should allow you to configure custom commissions for every sale or even different tier sales, so you will never pay more per sale, than you initially intended to.
Is your product liked by the public?
If you don't have an enticing product, you won't get much out of marketing. This is especially true in affiliate marketing, as affiliates promote your brand to a broad audience. You may not gain the full value of an affiliate program if your product does not have broad enough appeal to attract a large, diverse target audience.
What are the advantages of establishing an affiliate program for a small business?
We have discussed the benefits of affiliate marketing for businesses of any scale in countless posts before. If you want to learn more, have a look at our previous articles:
The most prominent advantages of expanding your growing business through an affiliate program are here.
1 – Cost-Effective
There is a lot less money to be spent on affiliate marketing in the long run than there is on advertising or hiring a marketing company for your business.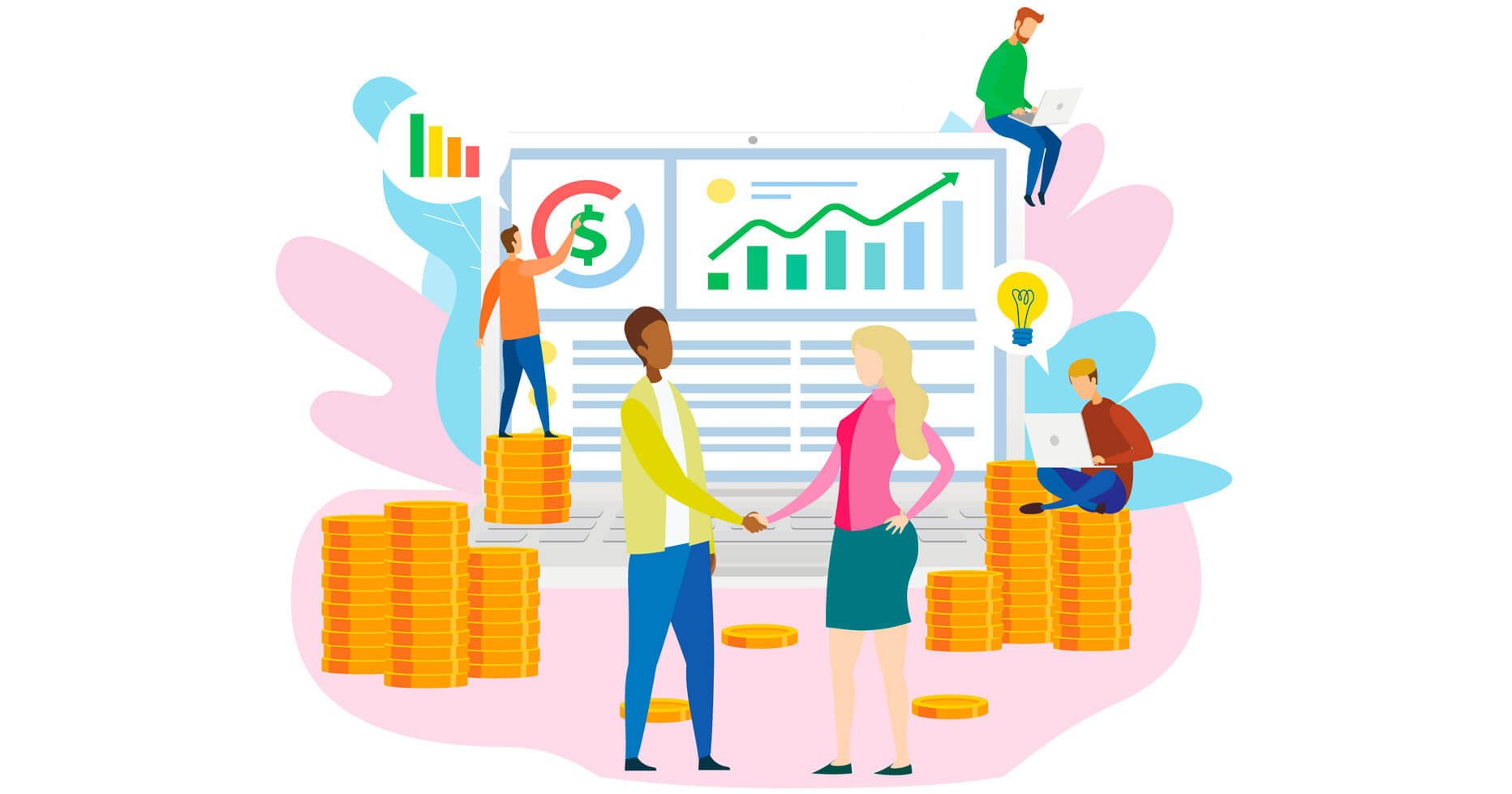 The only real cost is the commissions you pay to your affiliates for each sale. However, because you select the commission rates, your risk is low compared to other forms of marketing. You do not pay affiliates unless you generate a sale.
2 – Brand awareness
Small businesses that cannot afford to engage full-time marketers or consultants can benefit from the services of an affiliate. Affiliates have years of on-the-ground expertise converting leads to sales because they have run their own brand and business.
As a small business, affiliate programs allow you to compete with larger firms (and their larger budgets) without breaking the bank.
3 – Expand your marketing 
Each affiliate has a community of fans and followers eager to learn from and collaborate with them as content creators. There is a pre-existing level of trust. When your affiliate promotes your business to their followers, your reach grows exponentially, and you can quickly grow your customer base.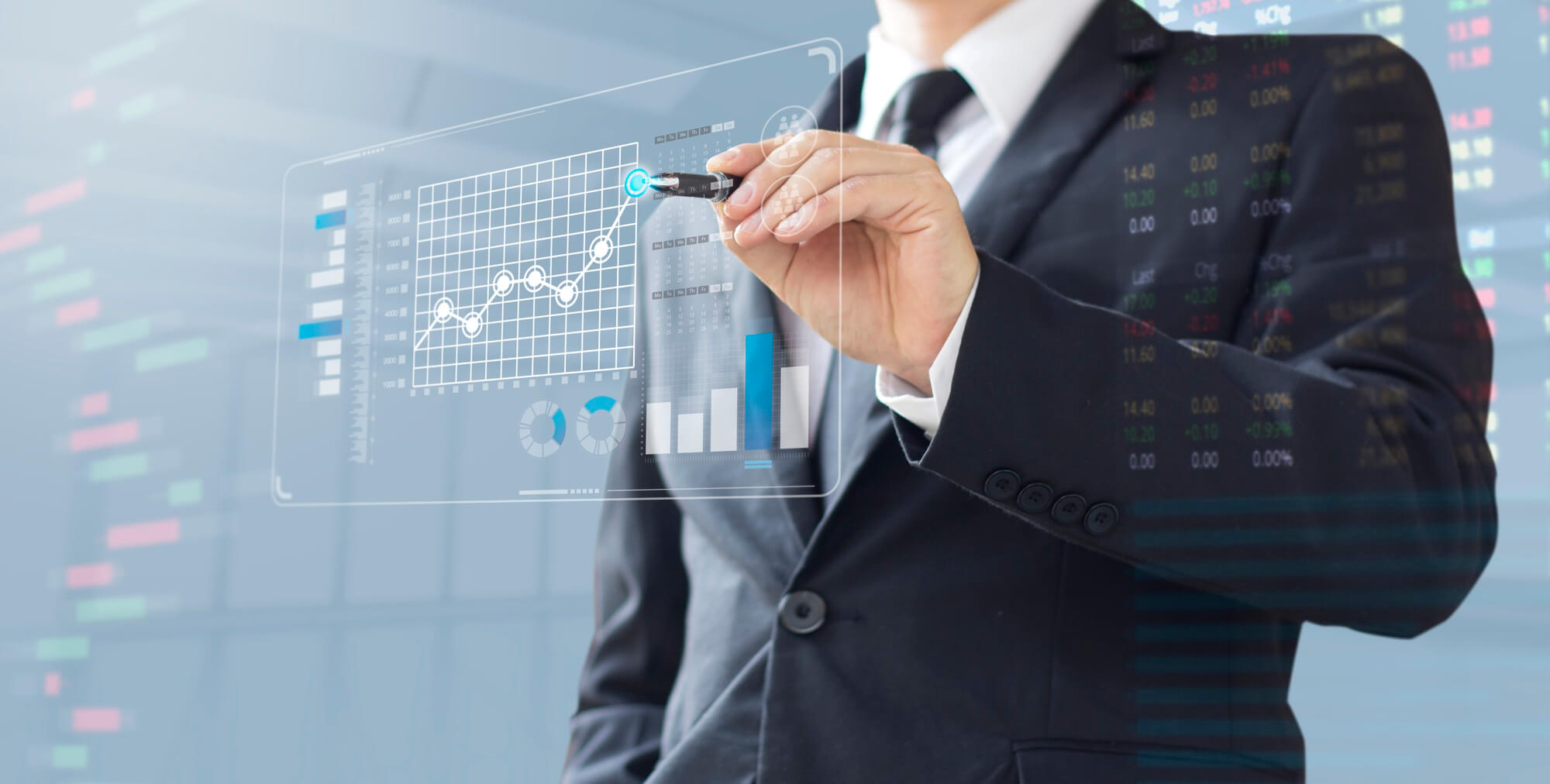 You will be able to deliver your products and services to new audiences and boost the number of potential clients that will purchase them from you.
How to pick the best affiliate software for a small business?
The finest affiliate tracking software should be able to track and report results from any affiliate network and absorb any form of conversion data. Ideally, you should monitor results in your preferred reporting dashboard, such as Google Data Studio. 
You should also be able to submit conversion data to your PPC channels to automate campaign optimization. You may also wish to create specialized audiences on Facebook and in Google Analytics based on your conversion data.
The best affiliate tracking software should also be simple to use. If you're just starting out with affiliate marketing, user-friendly software is even more vital. If the learning curve is steep, you may end up losing time simply learning how to use the software. And squandering time is the same as losing money for entrepreneurs like you.
Integrations are also crucial. In order for your marketing campaign to run smoothly, your affiliate tracking system should be easy to connect to other programs like email marketing or a bot on your own site.
Which affiliate software is Ideal for small businesses?
Scaleo provides a number of solutions:
Affiliate software for full-scale affiliate networks
affiliate marketing programs for small businesses
Affiliate software that monitors and reports on all of your performance channels in real-time.
You can use Scaleo if you are a small business looking to add an affiliate program to your eCommerce store or a big company with millions of visitors. 
Prices and plans are tailored for every pocket and set of needs.
Scaleo provides a variety of attribution models, including those based on influencer affiliates and those that provide variable weight to different channels in the buyer journey. Scaleo's fast reports and visually appealing interface give you real-time information about how well your campaign is working and how to stop people from clicking on your ads.
What affiliate commission should you offer as a small business?
Choose a 20%–30% or higher commission, depending on your product's cost. Choose a percentage that makes sense for your business, the product or service you're selling, and what is significant to your affiliate audience.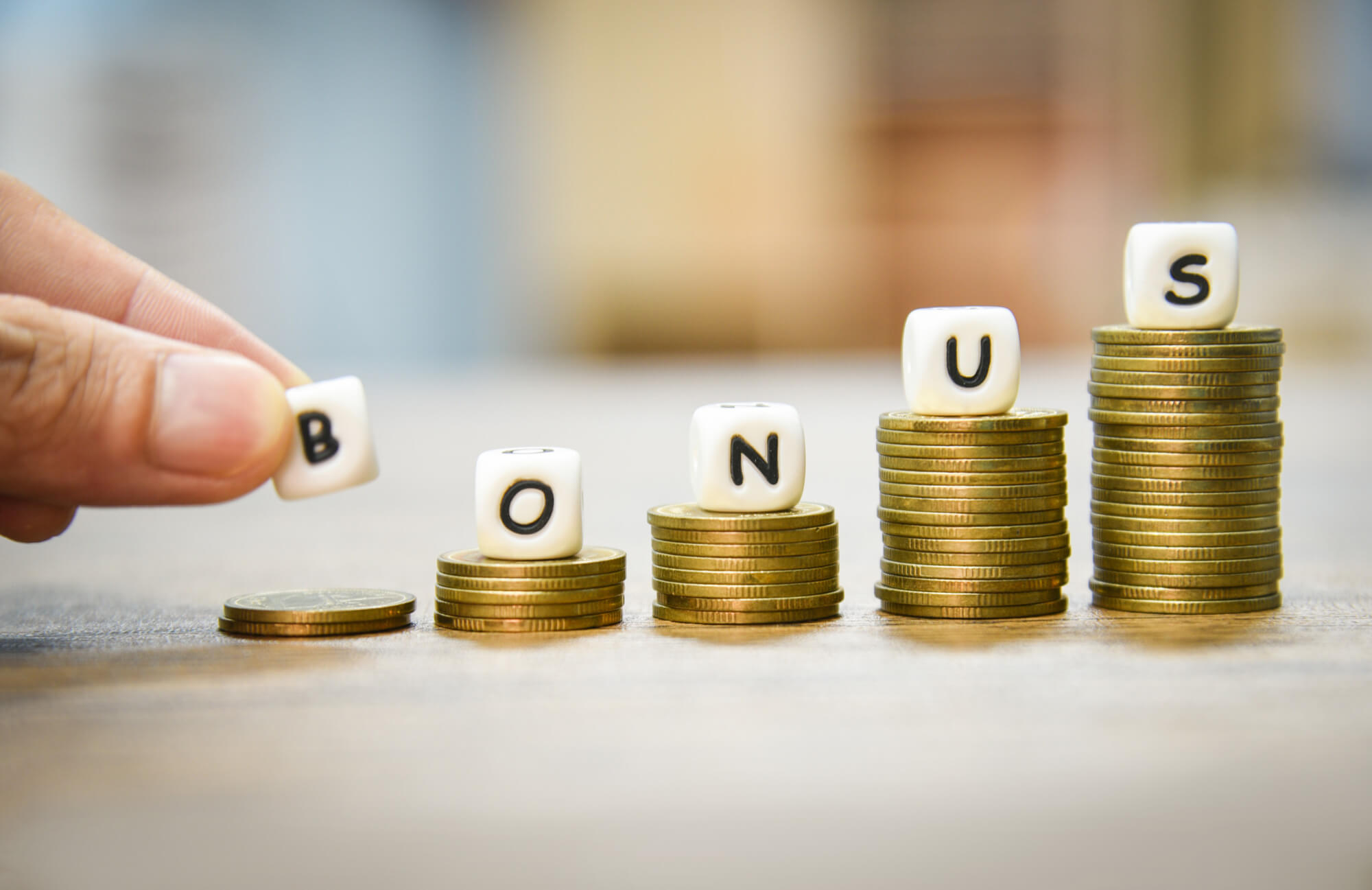 The majority of significant affiliate networks give commissions ranging from 15% to 30%. However, in theory, the higher the commission you provide, the more people will be interested in referring you. Going above 30% can also be a helpful tactic.
One way to think of affiliate commissions is as a form of advertising compensation. So, a good method to decide on your affiliate commission percentage is to ask yourself, "How much would this sale cost me to bring in if I didn't have an affiliate referring it to me?"
Conclusion
It's not easy to build a scalable affiliate program because of things like fraud, brand integrity, and popularity. Overcoming these is probably the most important obstacle on the way to building a successful affiliate program. However, the good news is, small business affiliate programs are easy to launch and are not very hard to manage, all you need to do is find an optimal and highly customizable affiliate program software, such as Scaleo.
Remember, that affiliate marketing is a fantastic resource for small business owners looking to get the most bang for their buck while not sacrificing results. It leads to more business promotions, more sales, and long-term relationships with people that believe in your brand.
If you're a small business, ready to launch your own affiliate program that will propel you to the next level of success, consider affiliate marketing software such as Scaleo that provides you with complete control over your program and is tailored to your demands.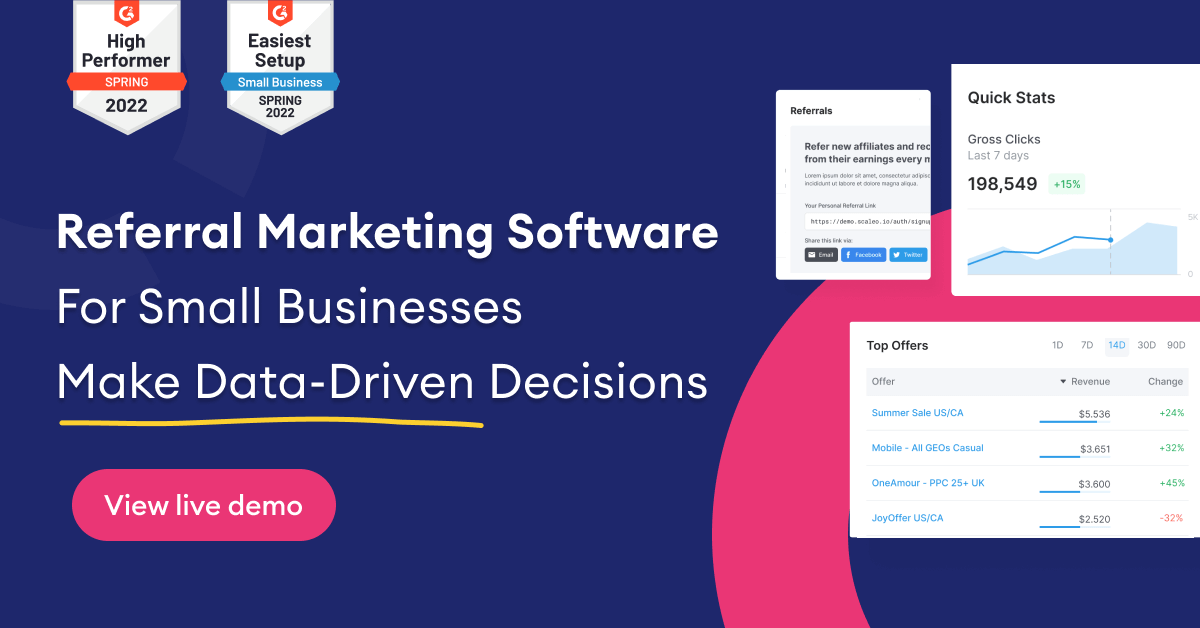 What is the best affiliate software 2022?
1. Scaleo affiliate software
2. Pretty Link for WordPress
3. Afftrack affiliate link tracking
Best affiliate program for small business
If you are a small business looking to add a new stream of revenue through affiliate marketing, choose a program not based on commissions rate, but based on how closely related it is to your business. For example, if you are in the business of manufacturing paper notebooks, you can get affiliated with pens or other office supplies. Every affiliate program for small business needs to take into consideration it's relevance to the main core business.