CPA affiliate tracking software – what is it, and what to look for when choosing the right one?
Many CPA tracking software lets you monitor your CPA-based offers. Each CPA marketing software has unique features that will suit different business models.
If you're using SEO, Facebook advertising, and Google ads, you'll need a monitoring platform compatible with Google Analytics and Facebook Pixel. This is because personalized targeting and re-targeting are essential to your Google and Facebook marketing.
It's not just about measuring conversions but rather about what kind of features are better suited to every unique tracking software.
For example, if you run an affiliate network, you will need CPA network software, whereas if you are a media buyer, any basic CPA tracking software will be sufficient for your needs.
You might wonder, though, why use a 3rd party CPA tracking?
Sure, you can use the Google UTM tracking code and embed it in all the links you want to track to track the traffic sources easily (it's also free). But, you need to get used to it, and you'll have to use the UTM tracking code every single time, making Google Analytics your only tracking dashboard.
This is why you need professional CPA software!
So, in this guide, we will look at what CPA is and what to look for in CPA software. So…
What is CPA?
CPA stands for Cost (or Commissions) per Action and is an umbrella term for various other models, such as CPI and CPS. Cost per action can also be referred to as cost per acquisition or pay per action. It means that the advertisers only pay for the ads seen by people who then perform a specific action.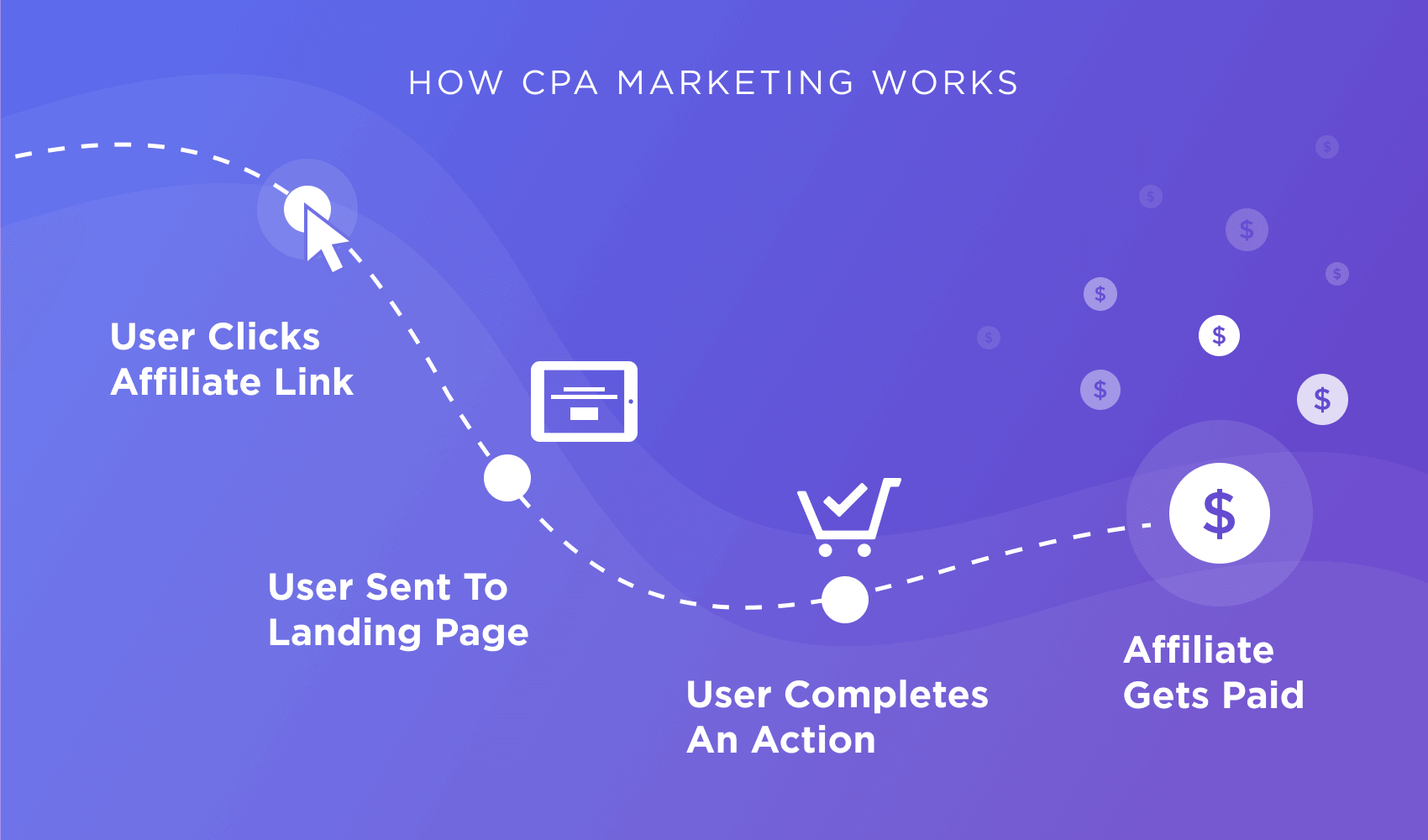 This is the most common affiliate business model among publishers because it provides a win-win partnership for advertisers and publishers.
Advertisers find this model the most appealing, because CPA provides a safer opportunity to work with a devastating degree of fraud that destroys both CPC and CPM models. 
When it comes to being profitable in affiliate marketing, it's not about awareness or supporting a new campaign that no one else is promoting but how efficiently you can monitor or calculate the success of your campaigns.
It is often advisable to use CPA affiliate tracking software when running campaigns and managing many affiliates.
What Do You Need to Know About CPA Marketing?
Cost-per-action marketing is a type of affiliate earnings that provides an affiliate with a commission every time an individual completes a certain action. The cost-per-acquisition marketing model is sometimes referred to as the CPA model.
Through the CPA model, affiliates will encourage leads or prospects to purchase a product, watch or view certain media, answer a survey, or provide information. The most common types of conversions are sales and registration. This action transforms a site visitor into a lead or a customer.
CPA Network
Businesses and affiliates can communicate with one another through CPA networks. They are used as platforms to collaborate with brands and get more exposure online. These CPA networks are a B2B segment connecting businesses with each other.
What is the Purpose of CPA Affiliate Tracking Software?
Affiliate tracking software is required to swiftly evaluate data from your campaigns to make advanced improvements, such as deleting zone IDs that are wasting your budget or determining which portions of your traffic convert the best (i.e., browser, OS, ISP, etc.).
You can perform some of these actions by simply sending sub-ids to your affiliate network, but CPA trackers would provide significantly more data. The more data you have on your traffic, the better you will comprehend it to maximize your ROI.
Let's take the example of running affiliate campaigns across various traffic sources. You won't be able to measure whether "Traffic Source 1" is profitable or not compared to Traffic Source 2 or others.
How can you tell if your campaign on Facebook has a better conversion rate than your campaign on someone else's blog?
It could be that your campaign is running at a big profit, but just one traffic source is not converting or – even worse – sends bad traffic your way.
How do you get to know all these details without having the best affiliate marketing software to monitor your CPA offers?
You can't.
Let's use another example. Suppose you run three banners on one traffic source and want to know each banner's performance in terms of ROI (return on investment).
How will you measure it if you don't have a monitoring system?
This means that CPA affiliate tracking software needs to be integrated into your business to maximize your affiliate campaign.
Now, let's briefly highlight some of the benefits of CPA affiliate tracking software. You may use it to:
Split A/B testing
Gather all the data in one place
Link cloaking
Get a perfect overview of losses and profits
Examine the performance of GEO and other parameters
Rotate banners and landing pages
…And many other options, depending on every particular CPA network software.
What to Look for in a CPA Tracking Software?
Secure Cloud: So you won't need to worry about securing your server or losing money. If you don't want to lose any campaign data, make sure your SaaS provider offers a securely hosted cloud server.
Traffic Tracking and Distribution System: This allows you to optimize your campaigns for maximum ROI easily.
Bot Blacklisting: enables the detection and blocking of bot traffic based on IP addresses, user agents, referrers, and other criteria. Ideally, it should be included in the price.
Updates: if pushed to the cloud servers on a regular basis, you can rest assured that the platform is secure and continuously welcomes innovation. Just check the last update date; it shouldn't be 3 years ago!
Instant Redirects: Regarding CPA, speed is essential, especially on mobile phones.
Custom Domains with SSL: Ideally, you should be able to use custom domains, that way, you can seamlessly integrate the CPA tracking software into your business.
Statistics in Real Time: Ensure data is updated instantly when events occur in your campaigns and any conversions are immediately reflected in your reports.
Mobile Tracking: this allows you to evaluate numerous mobile data points easily.
Traffic Targeting: use data to redirect consumers to different portions of your campaign. Send to landing page A if the user is from the United States and uses T-Mobile. Send to landing page B if the user is from the United States and uses Verizon. Flexible targeting allows you to hone your campaigns to reach the right audience.
Multiple Data Points: When they are up-to-date and thorough, you can be confident that your reports contain the most comprehensive user data.
Landing Page Security: This helps protect your landing pages from competitors and spy tools, providing you with a competitive advantage.
Email Notifications: Receive notifications of changes to your campaigns to avoid potential losses.
Automated Billing: The less manual labor – the better. Look for CPA tracking software that offers automated billing and payouts.
Support: If the vendor offers a rich knowledge base and, even better, incredibly responsive live chat support, you will have your back covered if anything goes wrong.
Benefits of CPA Affiliate Tracking Software
As you can see, you need data to be effective in affiliate marketing.
You need to know who clicked on your link, where these people came from, how your content performs, and everything else. You could theoretically track and evaluate all these statistics manually, but that would be an insane amount of work and require incredible teamwork and dedication from your staff.
With CPA marketing software, all the data is monitored automatically, and you have all the necessary metrics on your dashboard.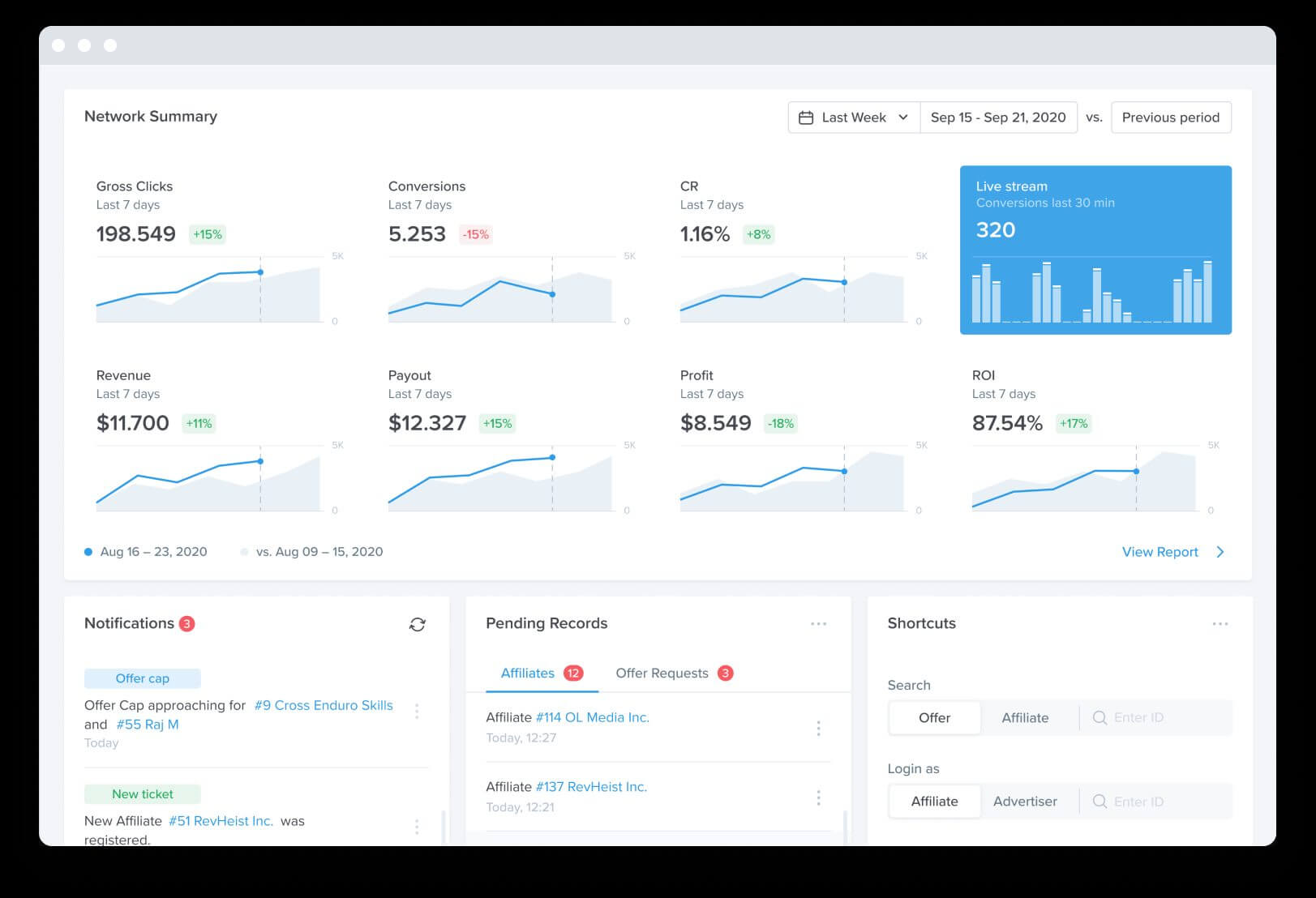 CPA network software will also show you if there are any ongoing issues, such as bad traffic, fraud conversions, or low-performing offers. You can also use your affiliate software to redirect traffic, manage affiliates, and issue payouts (if you run a network).
As your business expands, imagine the work involved in manually processing new registrations, creating custom identifications, tracking data on your website, monitoring new sales, and creating your campaigns.
Why not delegate this process to highly sophisticated and powerful software?
Installing CPA affiliate tracking software helps you automate the process, making it more organized and less of an "everyday problem." There is a wide range of affiliate tracking software available.
Your job is to learn about the following:
the various types of features and services provided by the different companies,
the initial installation price (if any) and monthly price, and
the cost of potential custom-made adjustments, integrations, and technical support.
What can CPA Marketing Software do for your Business?
All affiliate marketers want to know which traffic sources and keywords convert best.
Who wouldn't?
And, to do this, they need reliable affiliate tracking software.
Most CPA networks allow affiliates to monitor conversions instantly. Affiliate networks make it possible to use pixels or even use server tracking.
As I have already mentioned, CPA affiliate tracking software allows you to:
Identify where the traffic is coming from
What traffic source is converting
Which keywords work best for your affiliate links
Which landing pages are converting
Have full control over the commission rate
Have everything under your finger on a single affiliate dashboard
CPA tracking software is slightly different from affiliate tracking software. Affiliate tracking software has a slightly different purpose than CPA tracking software and generally comes with different features.
System affiliates used to track affiliate activity are often referred to as affiliate tracking software. Affiliate marketers often use tracking software that they typically call affiliate tracking software, which differs from what affiliate networks use.
CPA marketing software monitors and manages affiliate campaigns, tracking traffic from various sources, managing landing pages, managing products, and tracking integration for affiliate marketers.
Scaleo affiliate software does both.
Affiliate tracking software offers a comprehensive reporting system from which affiliates will know how much money they're making, which promotions and traffic sources are working, and several more reports that provide full insight into how their affiliate campaigns are moving on.
Most CPA tracking software is cloud-based and paid for on a subscription basis.
Why Choose Scaleo?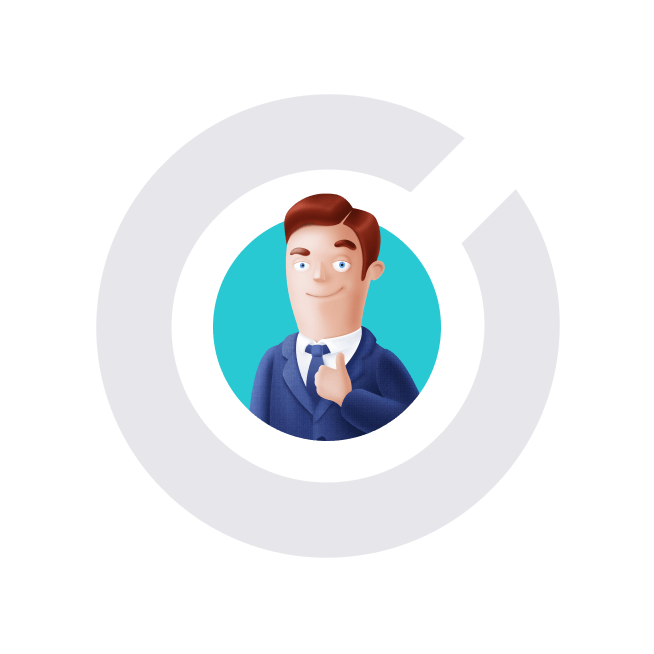 Scaleo is a comprehensive CPA network software that is easy to handle and has a very intuitive user interface. Scaleo's framework is the safest and most accessible solution for you as we do not charge for clicks, just for conversions. If you are new to online marketing and have never used affiliate marketing software before, our account manager can guide you, teach you what you need to know, and will follow you step by step through the implementation.
Advantages of Scaleo CPA Network Software for Business
Cloud-based CPA tracker with dozens of integrations: to use Scaleo, you don't need to deal with manual integrations. Just sign up and you can set up an ad campaign in minutes, integrated with whatever software you'd like to use.
Intuitive and fresh interface: the navigation through the affiliate software is clever and intuitive, and pop-up tooltips are there to guide you through. Data tables are easy to read and interpret, and you can configure data columns in any way you need them.
White label CPA affiliate solution: Scaleo is fully customizable, allowing you to change anything from color to logo.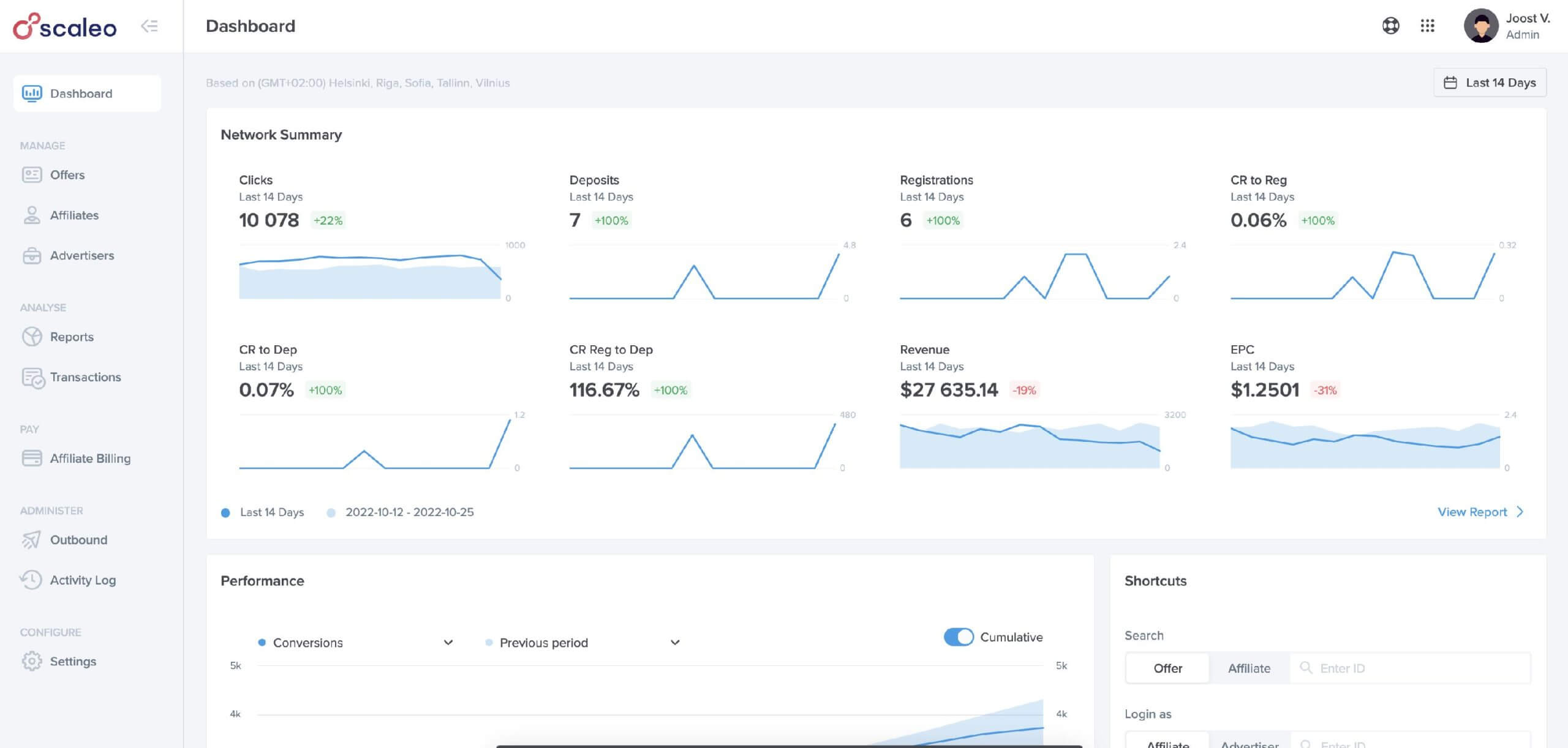 Detailed reporting with 30+ data points: for traffic monitoring and analysis, including source, network, offers, landing pages, geo (country, area, city), OS type and version, browser type and version, link type, date and time, IP, ISP, referrer and referrer domain, proxy type, user agent, language, and many others.
Use with any type of traffic: with Scaleo, you can track any traffic, both web, and mobile (suitable for CPI campaign tracking as well). For those dealing with traffic sources that do not allow redirects (e.g., Google, Facebook, Yandex, etc.) or those who want to track organic traffic, Scaleo is the perfect solution. Today, Scaleo's enhanced direct traffic monitoring algorithm helps you quickly analyze direct traffic across additional parameters.
Custom Domains: Scaleo allows you to use your own custom domain to ensure your affiliate business is integrated into Scaleo seamlessly and professionally.
Multi-user access: Since Scaleo allows unlimited seats, you can have your entire team working and analyzing your affiliate reports.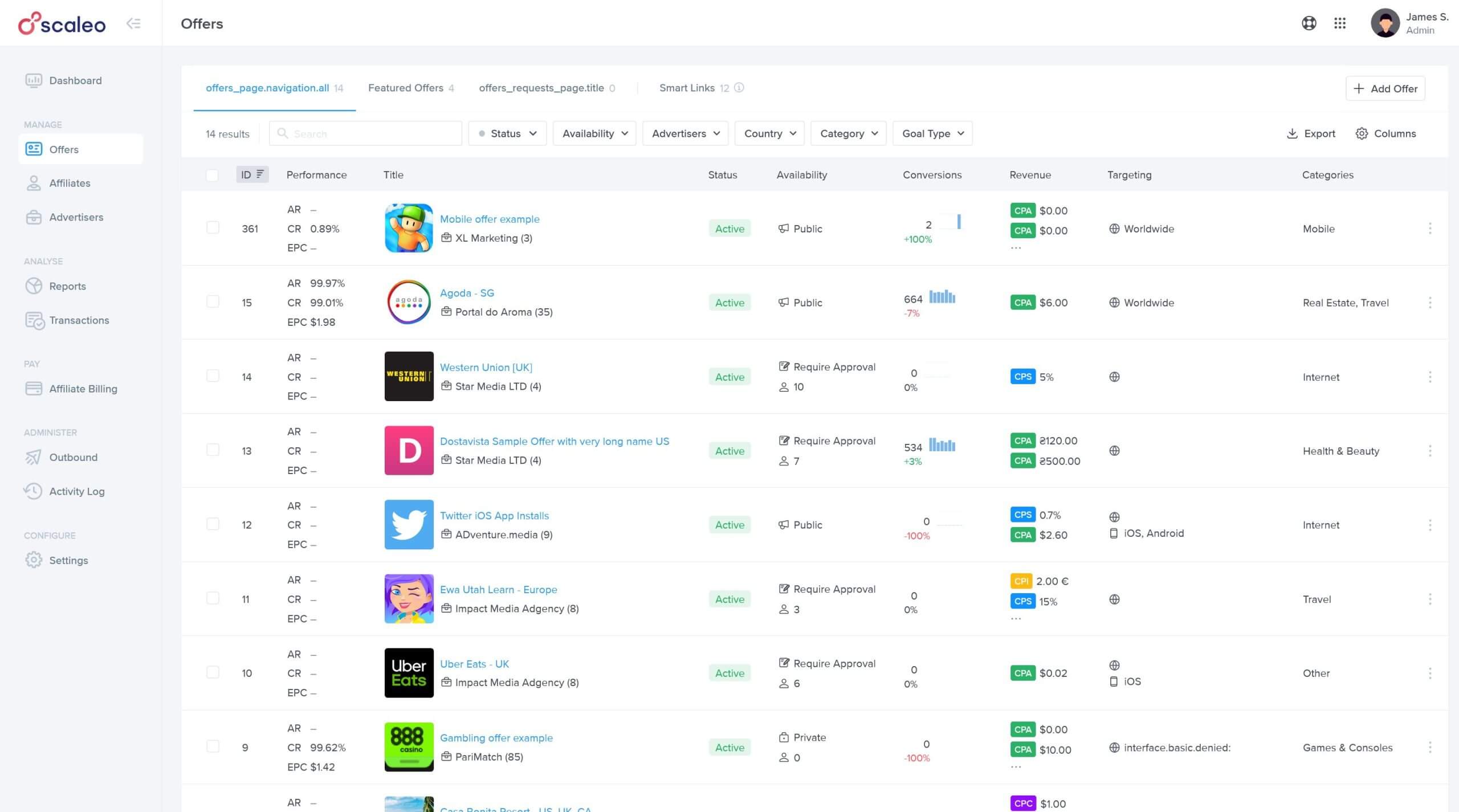 Filtering bad traffic with Anti-Fraud Logic: Scaleo helps you analyze and prevent bot traffic at multiple levels — through bot blacklisting and proxy filtering (data collected and provided by one of the most reliable data providers, thanks to the 10 years of experience Scaleo has in tracking software business).
The Anti-fraud Logic function analyzes traffic and detects suspicious behavior in real-time. This systematic approach to bot filtering ensures that the user takes advantage of multiple bot security levels and provides accurate fraudulent traffic reports.
Flexible postback settings: Scaleo provides a few possible duplicate postback check options, preventing reports' flaws and inaccuracies.
CPA Affiliate Tracking Software Buyers Guide In a Nutshell
There are several factors to consider when choosing a CPA (cost-per-action) affiliate tracking software. Here are some things to consider:
Ease of use: Look for CPA software that is easy to use and navigate, with a user-friendly interface.
Features: Consider the features offered by the CPA software. Do you need advanced tracking capabilities like tracking multiple campaigns or integrating with other marketing tools?
Cost: Consider the cost of the software and whether it fits your budget. Some CPA tracking software can be expensive, so be sure to compare prices and get quotes from multiple vendors.
Customer support: Choose software that offers good customer support, such as a help desk or online resources. This will ensure you can access assistance if you encounter any issues while using the software.
Integration: If you already have other marketing tools in place, look for CPA tracking software, such as Scaleo, that integrates seamlessly with those tools. This will help you streamline your marketing efforts and avoid switching between multiple software programs.
Conclusion
Choosing the right CPA marketing software for your affiliate program can be tough, as dozens of them are on the market. You have to make the right choice right from the start to avoid migrating your business later on (which may result in losing valuable data, traffic, or recurring commission data).
Whether you are concentrating your efforts on email marketing based on affiliate campaigns or simply needing affiliate link tracking for your affiliate platform, always remember that the application software you choose should close all short-term and long-term needs of your affiliate marketing program.
You will have to analyze the market, understand your needs, and see which CPA marketing software will better adapt to your media buying strategy. Of course, there isn't one perfect solution for everyone – it all depends on your needs, requirements, and budget. Finding the best affiliate marketing software for your CPA campaign depends on your needs and budget.
If you want to try Scaleo as your CPA network software, we offer a 14-day free trial – no credit card required.
Frequently Asked Questions about CPA Software
Is there a free CPA tracking software?
While there are a few basic free CPA tracking software on the market, you might succeed better using a paid tool. If you have never used an affiliate tracker before, opting-in for an affiliate software with a free trial period might be a good idea. No need to make rushed decisions, simply try various CPA tools for yourself and make a decision based on your personal experience and not on someone else's advertising campaign.
Is CPA marketing software a must? Do I need it?
If you don't want to avail of affiliate program services provided by third-party websites, such as CJ affiliates or Amazon Associates, yet your offers are "action-based" – you need any type of CPA software. It's an affiliate marketing tool that allows flawless allocation of affiliate commission and marketing campaign distribution in your business. Referral marketing heavily relies on the use of tracking software of some kind.
What are the best CPA networks?
Although some CPA offerings are available through major affiliate networks, CPA networks specialize in cost-per-action marketing. There are hundreds of such systems, and more are being developed on a daily basis. Among the best CPA networks are:
Clickbooth.com
Peerfly.com
CPAlead.com
Affiliateventuregroup.com
AdWorkMedia.com
Convert2media.com
Adknowledge.com
CPAWay.com
Neverblue.com
W4.com
Adscendmedia.com
Maxbounty.com
Matomy.com
How Much Does CPA Marketing Pay?
Payment is made for leads under the CPA payment model. Typically, the fees for each lead vary. Depending on the deal, you should anticipate paying between $1 and $6 for each lead. Most CPA firms pay between $4 and $25 for single email capture. In other competitive markets, such as insurance, you will receive $22 per lead for life insurance offerings. You might expect to get paid up to $150 if there is a multi-part process to finish. The reward in CPA marketing is determined by the complexity of the action completed.
How to Get Accepted in a CPA network?
Unfortunately, getting accepted into CPA networks is more difficult than getting accepted into ordinary affiliate marketing networks. Sincerity is a critical component of the application. They often check applications manually, and if you fail to satisfy them by submitting required information, they will reject your application. Remember that CPA networks are not out to complicate matters. They want to ensure that you are truthful and will send them genuine leads. So it's a matter of being open and honest with them.
How to select a CPA offer to promote?
After joining a CPA network and settling on a specialty, you should look for CPA offers to promote in that area. You can do so by inquiring with your affiliate manager. They have a wealth of information and are eager to assist you. They will send you a list of options, and you may read through the offer sites and choose which one you want. You can also find the offers on the websites 'Offervault.com' and 'oDigger.com.'
Following that, you should conduct some study to determine which offer has the most public interest. Making money with CPA offers, and it is critical to understanding the public interest. Using the tool 'Google Keyword Planner' is a simple approach to accomplish this. So, go to Google Keyword Planner and enter the keywords or product offer names into the search field. Then simply press the search button. The search results will tell you what people are looking for on Google and how much traffic you can expect for such offers. It will make it easier for you to choose products.
Another important indicator is to look at the Earnings Per Click (EPC) and Conversion Rates (CR) for the offers on your CPA network. CPA offers with low or no EPC should be avoided. The conversion rate should be at least $1.
What are the top costs per action network in 2022?
You probably can't go wrong with the biggest cost-per-action networks such as ShareASale and CJ.
What is CPA in affiliate marketing?
CPA in affiliate marketing is a form of the affiliate marketing model in which the affiliate is paid a commission when a specific action is performed. The lead action can be anything from purchasing to an offer to watching a video or filling out a form.
Last Updated on August 25, 2023