Looking to increase lead generation? Remember the phrase "Content is king," – a frequently used and somewhat dated quote from an essay by Bill Gates (1996)? Let's see how they are connected.
Fast forward to 2020, and we can say that Bill Gates' quote is more relevant than ever.
Today, however, it is best to change the quote to 'valuable content is king.' Companies compete with each other to grab the attention of their target audience and keep it as long as possible.
I'll give you five tips on how to achieve this.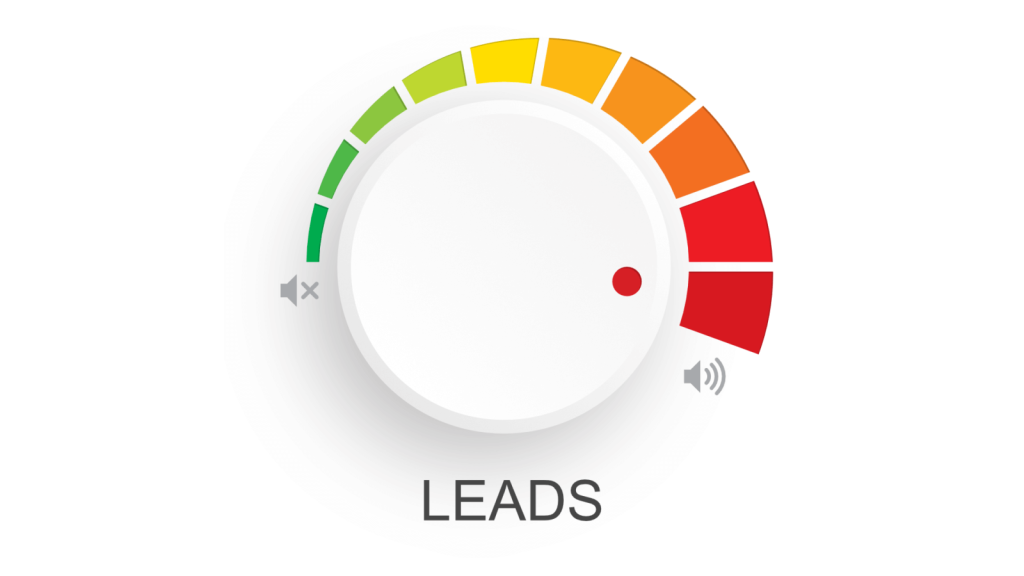 Just to illustrate how old the quote 'Content is king' is: the same year, the Tamagotchi became extremely popular. Remember it? In fact, you spent all day keeping the "pet" alive by feeding and playing with it. You can safely say that the creators of the Tamagotchi were content masters. They knew exactly how to keep their target group's attention for a long time, and they always responded.
Now, back to 2020, lead generation is often the primary goal of content marketing within B2B companies. In exchange for valuable content, a potential customer shares his or her contact details. The ultimate goal is to sell your service or product, but how do you stand out among all the over-saturated content creators and achieve the Tamagotchi effect?
In this article, I'll give five tips for grabbing your prospect's attention, converting them to leads, and ultimately increasing ROI.
1 – Determine the phase
Depending on the stage of the buyer's journey, your potential customers will have different content needs. Potential buyers encounter a problem in the awareness phase and look for possible solutions. Once they have a good understanding of what they are looking for, the need to dive deeper into the subject before making a purchase arises. This is the so-called consideration phase: the best time for businesses to offer content for lead generation, such as webinars, whitepapers, e-books, or videos.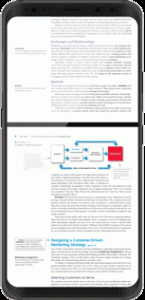 Think carefully about how you want to offer your content. Whitepapers and e-books are often still provided as PDF. The disadvantage of a PDF is that this method is not user-friendly. For example, PDFs are not responsive, making them practically worthless to a large chunk of your target audience: the audience that consumes content via mobile devices.
With lead generation content, the end doesn't justify the means. An increasing portion of your target audience consumes content via a mobile device. Therefore, it is useful to look at alternative ways to offer your content, such as digital publications, that take the modern consumer into account.
2 – Make lead generation personal
By personalizing your content and adapting it to the interests of your readers, you ensure more relevance. Approaching your target group with personal content can increase the chance of conversion from lead to customer by up to 20%.
To view your whitepaper or e-book, readers share their contact details via a form or, for example, a social login feature.
Why not use this information directly to personalize your content?
After all, you know who's reading it.
With advanced content personalization, you can even go one step further. If you know in which business sector the reader is active, you can also show certain content personalized to his position.
3 – Make use of visuals
Did you know that the human brain processes image 60,000 times faster than text?
Therefore, it is not surprising that more and more marketers use gifs, videos, and photos to convey their stories. From e-books and case studies to product videos and webinars, marketers are increasingly embracing video as a strategic showpiece in their content marketing strategy.
Lead generation content can often contain unique dry stats. Think of white papers with statistics, graphs, and pieces of text. By making good use of visual aspects, you not only ensure that your content is more attractive to read, but you also increase the chance that the reader will remember your content.
Inbound marketing platform HubSpot has always been a source of inspiration for me when it comes to creating content for lead generation. They show that there are more possibilities than e-books or white papers to generate leads from. An example is the outline of 15 free Infographic Templates.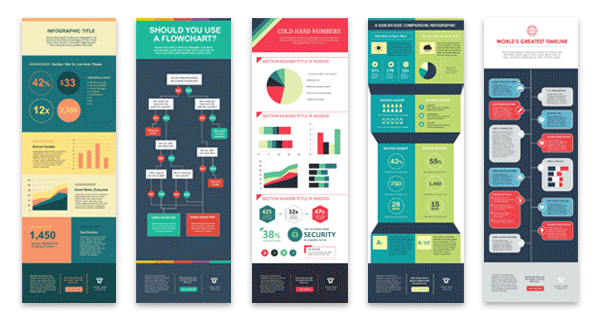 The digital asset management platform Bynder also creates visually high-quality content for lead generation. A good example is their e-book Still emailing brand guidelines via PDF? It will briefly zoom in on the research results. Instead of paragraphs full of explanations of the results, they are summarized in a visually appealing way.

4 – Promote, promote, promote!
Content creation is just the beginning—the most crucial step is distribution. Of course, you want as many people as possible in your target crowd to read the content and see your lead generation machine running at full speed. However, it's not that easy. Below are some tips to ensure that your content gets the attention it deserves.
Spread your content across multiple channels, from your website to emails and from social media to employee's social profiles. Make sure your content is visible. With lead capture tools on your site, such as Sumo, you can make your content stand out. Also, share your whitepapers in LinkedIn groups where your target audience shares inspiration.
Registration should be easy to find and complete. If you want to increase your reader base, it should be easy to sign up for your newsletter or blog updates. Place a registration form in your content.
Make it shareable. Add social share buttons to your content so that avid readers can easily share your content with their peers. Using a quote to tweet feature (see the HubSpot example below) also helps to make your content easily shareable.
Reach visitors by retargeting them. When people visit your content page, a tracking pixel is triggered. This allows you to retarget them on other channels with an ad linking to your content.

5 – Evaluate success and learn from your target audience
Measure, analyze, and optimize your content continuously.
It starts with determining the success of the content.
You do this by setting up KPIs before you distribute your content. Such as:
the desired number of qualified leads for your whitepaper campaign,
the number of deals that ultimately roll out of the campaign,
the number of registrations for your branded webinar.
Consider what timeframe you want to achieve these goals in and what traction you can expect from which channels.
Insight into reader behavior
In addition to these measurable KPIs, it is also essential to analyze the reader data of the content itself. Which topics in your content work well? At which point on the webinar, people drop out? Which calls-to-actions work well and which less?
By linking your content to Google Analytics, you can analyze the reader's behavior, and you see exactly which content was found interesting by your readers. With video marketing platforms, you can do the same for video content.
Many content platforms also have their own reporting tools that already give you a good insight into the reader data (such as JetPack stats for WordPress). You can then use all this data to adapt your content to the reader's preferences.
Have you noticed that your webinar is taking too long? Then you shorten it.
Do you see that readers give up on a lengthy article about IT security? Then replace it with an infographic that displays all information in a visually appealing way.
Bonus tip: lead generation follow-up
Okay, one more tip. As a marketer, you are not alone in lead generation. Good integrations with your CRM system help you to deal with follow-up as efficiently as possible. A tool like Zapier makes it possible to automatically send information (in this case – leads) from one system to another and then automatically trigger follow-up tasks, such as email workflows or notifications to your sales team.
Important side note: Collaboration with your sales team is essential to the success of your campaign.
Conclusion: Present, distribute, analyze and monitor
Content is king. Bill Gates was absolutely right about that. But just as important is how you present, distribute, analyze, and monitor your content.
Proper execution ensures that you can achieve a higher ROI with content for lead generation. Without proper care of your leads after reading your content, all the time you have put into creating your content will be in vain.