We're thrilled to announce the launch of Scaleo 3.7!
Our new software update takes your experience to a whole new level with a host of features designed to streamline your processes and enhance your user interface.
Let's dive into what's new:
Offer Wizard – Streamlined Offer Creation and Editing
We've completely revamped the Offer creation process to provide you with an intuitive, step-by-step guide, allowing for the smooth input of all necessary parameters in one place.
With the new Draft Offer function, you can now also pause your offer creation and resume whenever you are ready.
Editing offers has become easier too, with an improved structure that lets you switch tabs effortlessly.
Dedicated Gaming Metrics and Reporting
Gaming businesses can now gain more valuable insights, with the addition of gaming-specific KPI metrics to reports.
The new Player Report type lets you track and analyze individual player activity, providing you with essential insights and data:
Customizable Reports and Transactions
Enjoy more customization with the new configuration options for reports.
You can now rearrange the order of tabs, hide unnecessary ones, and even select default columns to display in transactions for both the Teammate Portal and Affiliate Portal.
Enhanced Control with Custom Domains
With Scaleo 3.7, you can now add a custom interface and tracking domains in the platform settings.
Your tariff plan only limits the number of tracking domains you can add.
More Options for Affiliate Portal Configuration
We're giving you more control over your Affiliate Offers. Customize them by choosing your required widgets and arranging them in your preferred order. If you wish, you can even hide the offer section for affiliates completely.
Other options include hiding the Billing menu section and preventing affiliates from editing payment method details for enhanced financial security.
Tailored Advertiser and Advertiser Billing Menu
We're helping you focus on what's most relevant to your business model by enabling you to hide the advertisers and advertiser billing menu.
This option allows you to focus on the most relevant functionalities to your workflow and business.
AR Calculation and Total Conversions
You can now adjust the AR metric calculation to suit your specific business needs.
The new settings also let you define, which conversions should be included in the total conversions count.
Localization of Offer Description
To enhance communication with affiliates, we now allow you to provide offer descriptions in their native languages.
This ensures clear and effective communication during the offer editing process.
Updates and Improvements
Our settings interface has undergone a makeover to provide you with a fresh and intuitive user experience.
The new left menu interface with a dark theme enhances visibility and ease of navigation for your teammates.
We've also added advertiser parameter conditions, round-robin teammate assignments for balanced work distribution, finance data calculation by total values in gaming reports, and much more!
Exclusive Labels and Activity Log
Our new update includes an 'Exclusive' label to offers in the Affiliate Portal for a more specific selection of offers.
Plus, we've added an entry to the activity log whenever 'Landing Pages Traffic Distribution' for an offer is updated.
Updated API
We've expanded our API with methods for getting reports with two breakdown levels, allowing and denying affiliates for all offers.
Finances in Gaming Reports
In the Finances section, data is now calculated not by approved revenue and payout, but by total values.
Click Session Lifespan for the Tracking of Offer
Now it is possible to set this parameter not only in days, but also in minutes and hours.
Bug Fixes
We've fixed several issues and bugs to improve your overall user experience, including problems with duplicating offers, email unsubscribing functionality, importing offers, and more.
Conclusion
We hope this overview has given you a comprehensive look at all the new and exciting features of the 3.7 version. As always, our team is committed to improving your experience and helping your business achieve its goals.
If you're already a client, we encourage you to dive in and explore all the enhancements we've made. As for those who haven't yet joined our family, there's never been a better time. We invite you to check out our demo and experience the power of Scaleo 3.7 for yourself. The tools and customization options available in this latest version are set to revolutionize the way you manage your offers and streamline your operations.
So, why wait?
Let Scaleo lead you into a new era of effortless affiliate operations. Test drive the new version today, and let us know how it works for you. We're always here to support you in your journey to success.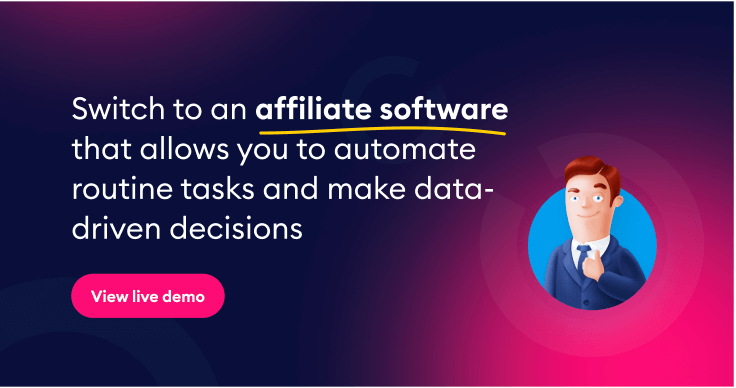 Last Updated on October 18, 2023