We are delighted to inform our existing and potential customers and partners, that Scaleo continues to garner recognition for our efforts in building one of the leading affiliate marketing products on the market.
We are honored to have been mentioned in G2's Affiliate Marketing Summer 2022 Reports and been awarded the High Performer 2022 award.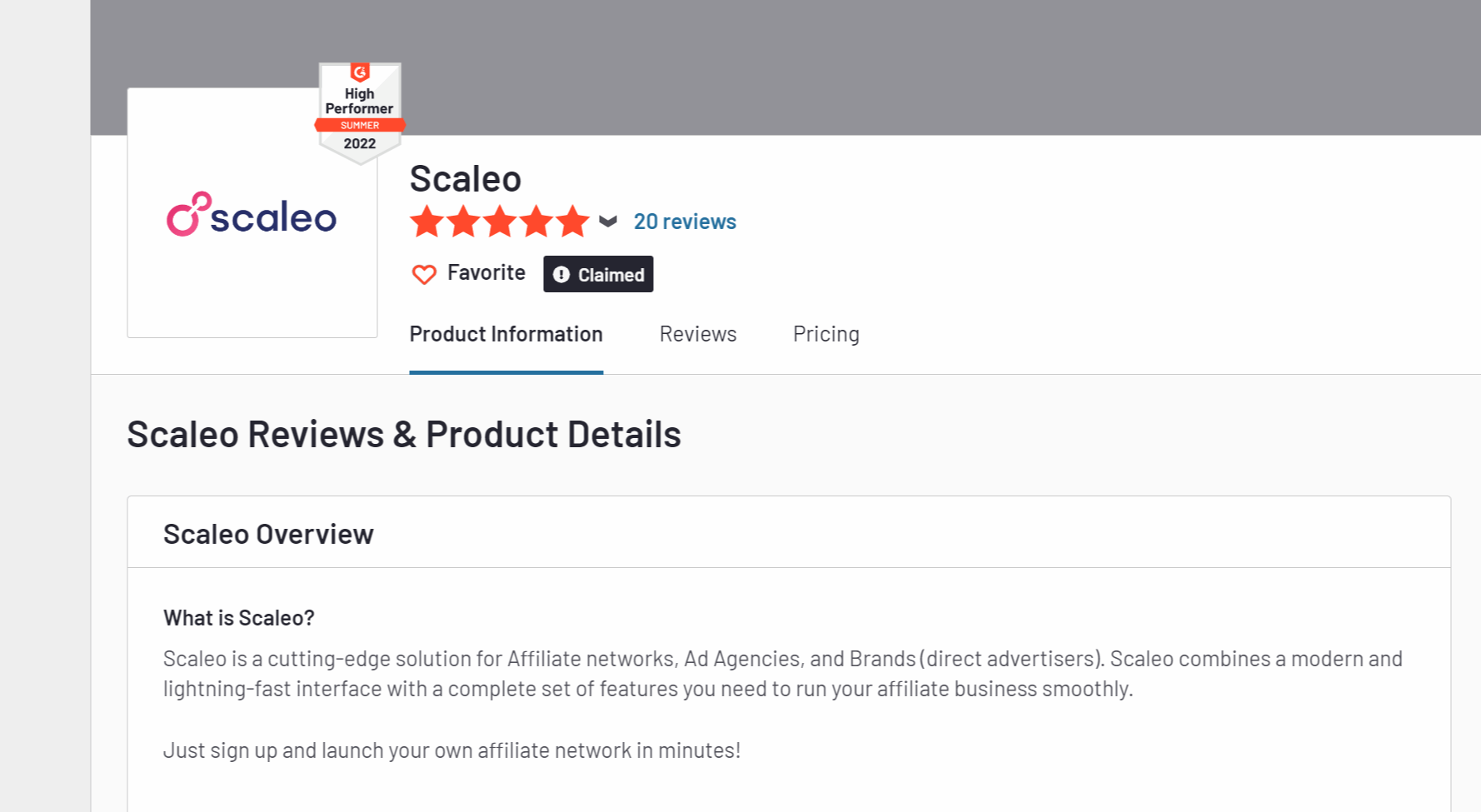 The study included G2-listed worldwide affiliate marketing software products that have received positive consumer feedback in Q2.
Based on what are G2's awards awarded?
G2's quarterly awards are based on genuine and authenticated reviews that include the date of each review, the input provided, and whether the reviewer is currently utilizing the product or solution for their business.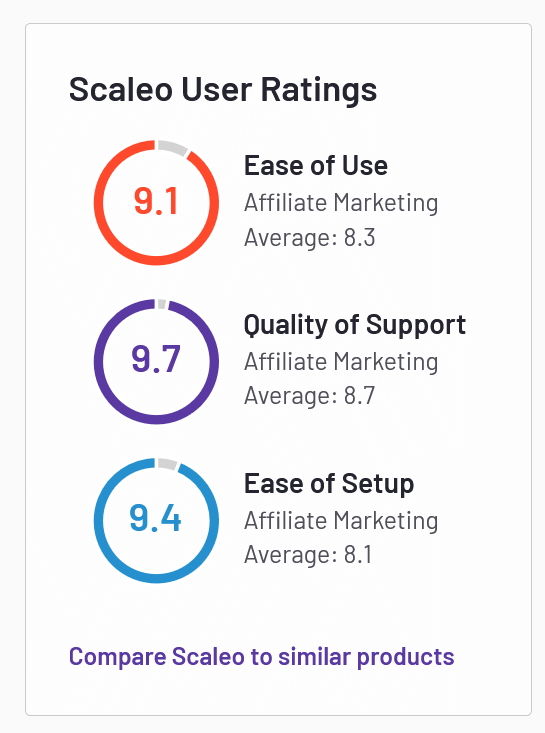 G2's leadership ratings are based on customer reviews demonstrating significant satisfaction with the products or services and market presence.
Scaleo has already won multiple awards from G2 (and other respected software rating companies).
Scaleo was named a "High Performer" in this quarter's report due to its high amount of positive reviews and rank in customer satisfaction. Scaleo has also been featured this quarter in the following G2 Grids:
Why does being recognized by G2 matter?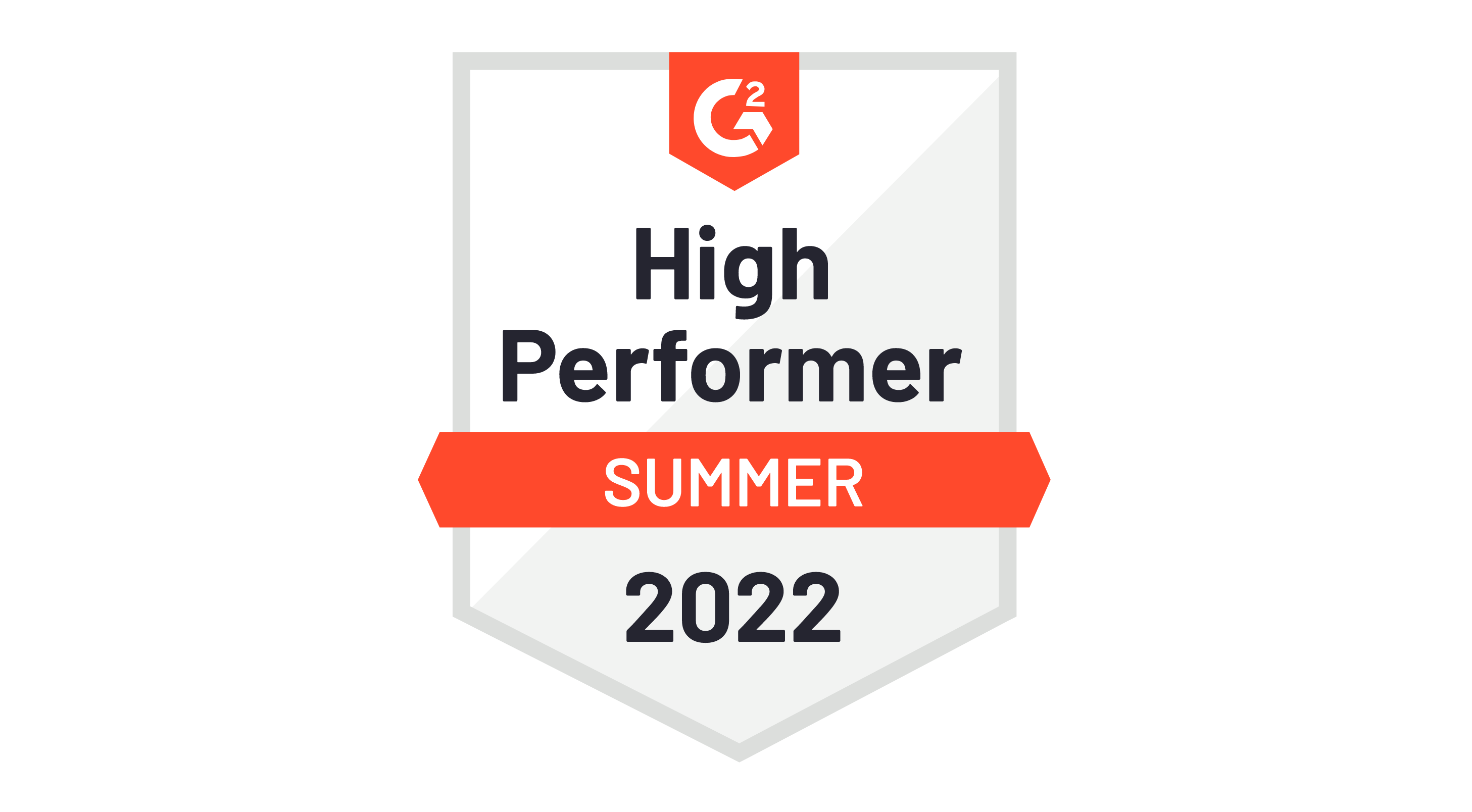 G2 is the world's biggest technology marketplace, assisting business buyers and investors in discovering, purchasing, and managing the technology required to realize their full potential. It is accessed by more than 60 million users each year as a peer-to-peer business software review platform, containing information about more than 100,000 global software products and professional services.
Bottom line
We are honored to have been recognized by G2 this quarter, as we have been in all previous quarters where we have won awards and received mentions in the G2 Grid.
Positive customer reviews mean a lot to us, and we are working on new features and updates—we always take into account all feedback and suggestions from our customers.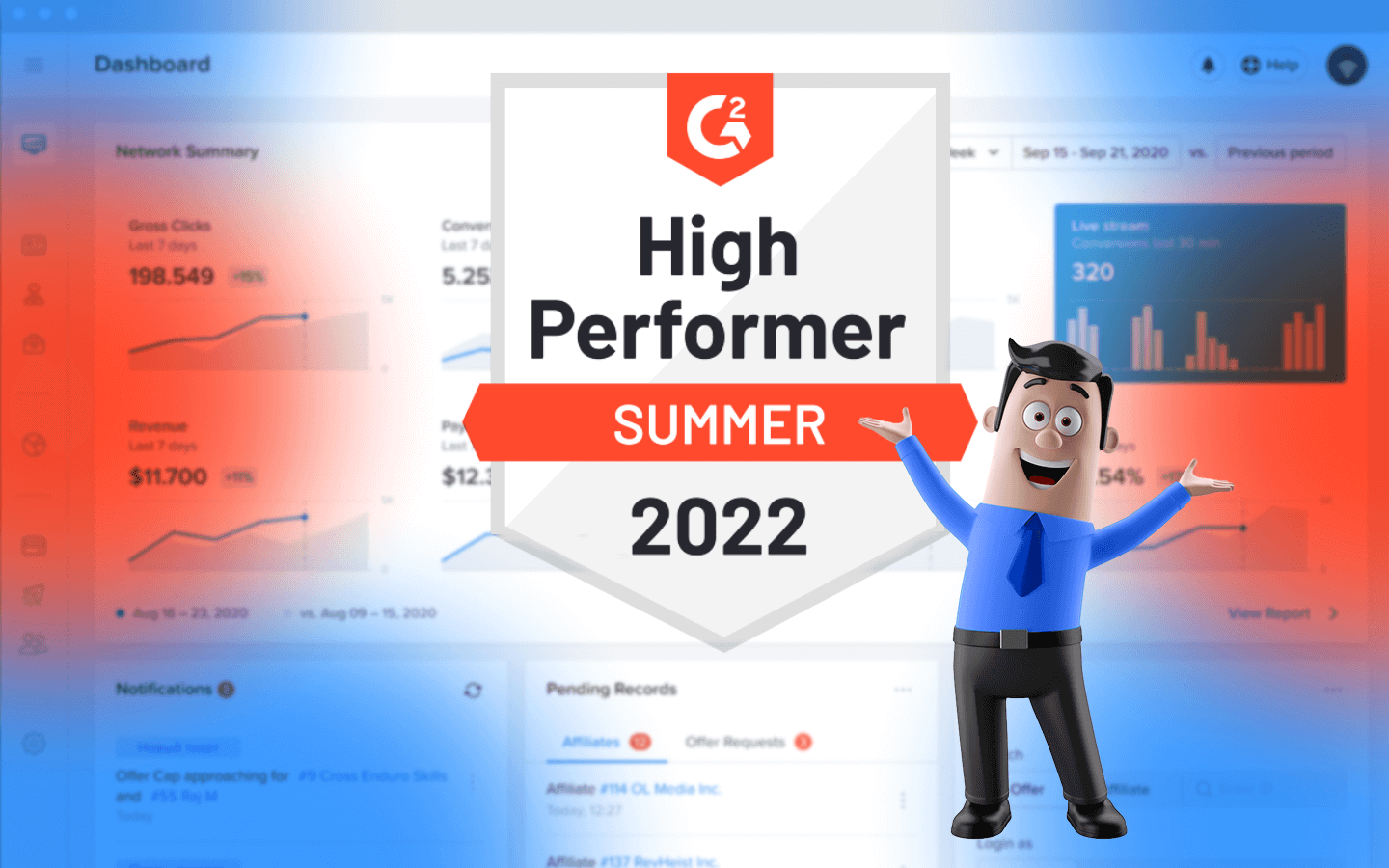 This continuous feedback encourages us to move forward, knowing that we are moving in the right direction. We will continue to strive for excellence and work on developing innovative features for the complex and ever-evolving affiliate marketing business.
Last Updated on July 25, 2022