Programmatic advertising is still in its infancy despite being around for over a decade, so predicting trends is not always easy. However, today, we will try to make an informed, data-based decision as to whether programmatic ads are worth your while.
US advertisers programmatic ad spending budget amounted to $106 billion in 2021, a 41% growth year on year, with eMarketer forecasting that this will rise to $123.2 billion this year.
Third-party cookie reduction has prompted some significant questions regarding the future of programmable systems, which have grown fast over the last two decades.
Things that have been around long enough – tire us out, and we turn our attention to new things we have not seen yet. That's why companies and advertisers are trying to develop new, innovative forms of advertising that attract users and convert them.
Is programmatic advertising the future of marketing?
Let us discuss predictions for programmatic advertising so you can answer this question and stay informed.
How does programmatic advertising work?
Although the specifics of each platform may vary, the way programmatic advertising works is always the same. The advertiser creates a campaign with a fixed budget that includes specific goals and objectives, and KPIs are used to evaluate how well the campaign achieves those goals and objectives
The platform then uses an algorithm to automatically identify the most suitable advertising opportunities on the most suitable platforms as they become available
The platform then conducts an auction to select which ads get which space. All the action takes place between the time a user requests a web page and the time it is displayed on their screen.
This means that companies can target specific demographics across a broad spectrum of the online environment with the same campaign. In practice, this ensures that the target audience sees the company's message regardless of where they are browsing. So when it makes the most sense to advertise on Facebook to reach the right target audience, that's exactly what will happen
Let us say the algorithm determines that placing the ad on a specialized website where a small subset of the desired audience hangs out is the most effective use of campaign spend. In this case, the ad will be placed there instead.
1. The Increasing Popularity of White Label Software
White label software products are generic software produced and marketed as a business service. Companies can purchase access to a white label advertising platform to gain administrator-level control over their advertising campaigns.
For many companies seeking greater programmatic control, white-label software as a service (SaaS) is likely a better and more cost-effective starting point than building custom platforms.
2. Programmatic Campaigns Run in-House
Ten years ago, just a handful of businesses controlled their programmatic ad buying. Today, however, the situation is very different.
The decision was made because companies wanted the programmatic process to be more open so they could improve their marketing campaigns.
Cost reduction and resource efficiency are two more benefits of in-house programmatic advertising. By eliminating the costs associated with third-party services and data administration, businesses can reinvest more significantly in active marketing initiatives. All else being equal, this should result in a higher return on ad investment (ROAS).
3. 5G Speeds Up the Programmatic Industry
5G refers to the fifth generation of mobile networks and is 20 times faster than LTE (Long-Term Evolution). The speed can reach up to 20 GB/second. What does this have to do with programmatic ad serving? Bids in real-time at breakneck speed.
Some benefits and challenges of programmatic advertising:
Delays are avoided: because 5G means faster loading and shorter wait times for the page to load and display in high quality fully.
Higher ad resolution: Faster loading time will almost certainly result in a better user experience, and page and ad views are likely to increase. Because of this, Internet users will expect websites and ads to be of higher quality and resolution. This is a problem for advertisers, who need to provide even higher quality.
Better ad visibility: In the age of 5G-enabled programmatic technology, websites load faster, and ad visibility increases. Here is why. According to HubSpot data, the main reason for installing ad blockers 36% of the time is to speed up the page load. However, the introduction of 5G means that the time it takes to load a web page's content will decrease, so fewer people will choose to use ad blockers. As a result, ad visibility will increase.
4. Advancement of Digital Out-of-Home (DOOH) Advertising
Following a terrible couple of years for the medium due to government-mandated stay-at-home orders in reaction to the pandemic, marketing professionals are seeking fresh ways to reach clients who are again on the move, and DOOH is resurgent.
DOOH advertising in the United States is estimated to reach $2.58 billion by 2022. With more digital ad screens cropping up around the country, programmatic appears poised to take a larger share of that expenditure in a few years.
This sort of programmatic advertising offers several advantages, including:
A large audience.
Ad blocker-resistant
Placements that are unobtrusive
Because of its various techniques of audience targeting and the opportunity, it allows contextual marketing to take center stage; this media newcomer should prosper in the cookie-free future.
Programmatic DOOH allows brands to create memorable, eye-catching experiences that leave a lasting impression on customers.
5. Voice-Activated Advertising
Many firms have released voice-activated virtual assistants that can be accessed via smartphones and PCs and sold smart speakers separately. Voice assistants will respond to your inquiries and aid you with your daily duties. Because of voice activation, you may now search the Internet while holding your phone or when your hands are busy.
Voice assistants can potentially increase the volume of searches and cause big changes in the advertising world. More searches can also mean more tailored advertisements and more clicks and conversions.
6. Audio and in-game advertising
The gaming sector is seeing unprecedented growth. The global revenue of the business has already surpassed $300 billion, exceeding all projections for 2022. Both console and PC games are projected to increase in popularity. This means there has never been a better moment to start.
As the sector evolves, new avenues to monetize emerge. One of these methods is programmatic advertising! Advertisers have several options with in-game ads, such as retargeting, which can increase ROI.
5G will almost certainly boost streaming and multiplayer mobile gaming. The deployment of 5G will also increase the impact of in-game advertisements. Internet customers will no longer have to worry about data caps with 5G. Mobile carriers' estimates will very certainly need to be drastically altered in this area.
In-game advertisements are still a relatively new market for advertisers and publishers. This means that the market for programmatic advertising hasn't yet set up new measures and prices.
According to statistics, we spend twice as much time on our mobile devices listening to music or podcasts as we do playing games. This makes sense, doesn't it? You can't do anything else with your hands when you're playing a game. But you can listen to music as you work, clean, or do other things, right? This creates an opportunity for advertisers!
Audio advertising includes ads on music streaming services (such as Spotify and Apple Music), podcasts, and digital radio.
Like in-game advertising, it is relatively new. It is generally brand-safe and resistant to ad-blockers. Not only that, but podcasts seem to be one of the best ways to get people to visit a website.
Because of the high levels of consumer concentration, the results are astounding since they outperform social media posts.
7. OTT and CTV Ads: New Programmatic Ad Channels
In recent years, we've seen an increase in OTT (Over The Top) and CTV (Connected TV) ad segments.
The first abbreviation refers to all internet-accessible streaming services, while the latter refers to all television sets that can stream movies and videos over the Internet.
There are currently almost 200 million CTV users. For many years, we've had access to a variety of streaming options, like Netflix, Hulu, and Amazon Prime, to name a few. In the fourth quarter of 2021, Disney introduced its own streaming service, Disney Plus, which was a significant step into and boosted the OTT sector. At the same time, it demonstrates that regular television is slightly out of date.
All of these channels are growing in popularity and can capitalize on them through programmatic ad placement known as OTT ads. PwC says that in 2022, programmatic TV advertising will make up one-third of all TV ad revenue worldwide.
8. Post-Cookie Contextual Targeting and First-Party Data
Cookies, which are little text files, are stored in our browsers. The website you're visiting sets first-party cookies (for example, to remember what you've left in your shopping cart).
Third-party cookies are little data pieces owned by other companies (mainly from the programmatic ad tech industry). They usually belong to the partners of the website you're browsing. A third-party cookie is dropped by a specific code, script, or tag and serves as an identifier and connector. Cookies identify visitors, allowing advertisers to retarget them online and deliver customized advertisements.
Simply put, third-party cookies are critical, and deleting them would significantly impact the programmatic future. Unfortunately, these cookies' demise is on the horizon.
Google declared in February 2021 that it would no longer use third-party cookies. Initially, everyone expected the phase-out to be completed sooner. Rumor has it that it has been pushed back from 2022 to 2023. This means these cookies will most likely be gone by the end of next year.
Third-party cookies are responsible for various advertising options, including targeting, frequency capping, measurement, and attribution. Something has to fill the void.
Here, first-party data can provide advertisers with a massive amount of really useful data, beginning with browsing habits and user preferences. They are full of other possibilities.
According to Digiday, advertisers can use first-party data in the following ways:
Extending the user data set
Registration barriers
Segmentation of the audience and contextual targeting
According to their data, 51% of marketing professionals have already begun to increase their investment in contextual targeting. Simultaneously, 43% of advertisers are positive about adopting this strategy in the future.
We should remember that contextual targeting isn't new, but as third-party cookies go away, we may expect to see more and more innovation in this area. The planned reforms will greatly impact internet advertising, forcing marketers to experiment with new methods of delivering advertisements while remaining compliant with user privacy requirements.
And, with contextual advertising expected to be worth $335 billion by 2026, the motivation is already in place. The nice part is that ad software companies like Scaleo are already prepared for this industry shift: learn more about our cookieless tracking solutions here.
9. Marketing through multiple channels
As previously stated, people's time on their phones is not diminishing, perhaps even on the contrary.
Furthermore, electronics companies are constantly releasing new device models to the market. You can now own a tablet, smartphone, and smartwatch, to mention a few.
The industry is scrambling to create something new that will capture people's attention. In the age of multichannel advertising, cookies are an old method when people use multiple devices and different browsers on the same device.
Omnichannel advertising successfully reaches all of the devices mentioned. Ads can be tailored to different devices using programmatic ad tech.
But what is omnichannel advertising, and how does it differ from multichannel advertising?
Both ideas involve engaging users across numerous platforms, but they are not interchangeable. While multichannel focuses on a single channel and how customers complete transactions through it, omnichannel recognizes that users may access many channels. It tries to give users the best experience possible, and each interaction is made to make it more likely that the user will convert.
Advertisers learn more about users' tastes and behavior by tracking them across numerous media. As a result, they can more precisely track and forecast consumer behavior, increasing the number of conversions.
Do you still want to give it a shot?
10. Well-known Verticals
Studies show that people aren't spending less time in front of a screen. This means that advertisers and publishers can create new ways to innovate, ad formats, and audiences for a future where the Internet rules.
This provides numerous programmatic opportunities to test various ad categories. Ads that were once unpopular may now be extremely profitable. So, maybe it's worth thinking about trying something new. Let's think about it.
We've previously concluded that people become tired of seeing the same things repeatedly. Consider visiting a website and seeing the same creative or banner several times. In the best-case scenario, you click on it once and never again because you already know what's behind it. In the worst-case situation, seeing the same thing repeatedly irritates you greatly.
The same can be said for various product and service sectors. As a result, you must keep your finger on the pulse. The worst thing you can do is keep displaying the same offer till it dies slowly. You can try offerings from several categories to see which ones have recently gained popularity.
We've seen that advertisers are shifting to e-commerce offerings for marketing items such as electronic devices, apparel, and jewelry, as well as business-related categories, mobile applications, and so on. The legitimate verticals are becoming increasingly popular as advertisers seek to avoid any potential issues with the campaign's clearance process. We are not at all surprised!
Finally, the Metaverse is coming to life, a realm of hybrid digital and physical encounters. Epic Games and Facebook are already working on them. Even so, it appears to be pretty futuristic. Interactive video commercials will accelerate the emergence of shoppable experiences.
The "metaverse" hype will encourage advertisers to spend money. This new channel will introduce fresh formats, placements, and younger audiences.
Conclusion
Advertising has a bright future in 2023. Programmatic advertising is constantly changing, and much of its potential remains untapped.
That's why staying up to date on the latest trends in programmatic advertising is important. You should try different strategies and concepts when advertising your products and services on the Internet.
Marketers can effectively use programmatic advertising to direct their campaigns across targeted channels. They can employ automated methods to assist them in accessing the most coveted markets and demographics while also discovering new opportunities using new data.
If your company isn't already using programmatic ads in some way, you're passing up an opportunity to save money while improving the results of your online advertising campaigns.
This year, marketers will focus on programmatic trends and take advantage of new opportunities created by the epidemic, like the rise of linked TV, DOOH, and audio ads, as part of a successful marketing mix.
Publishers need to be ready for marketers to try something new as they look for new ways to reach an audience that is always changing.
The most important aspect of online advertising and other businesses is to avoid stagnation. You must constantly try new things and keep your finger on the pulse.
Try Scaleo right now, if you are looking to make data-driven decisions!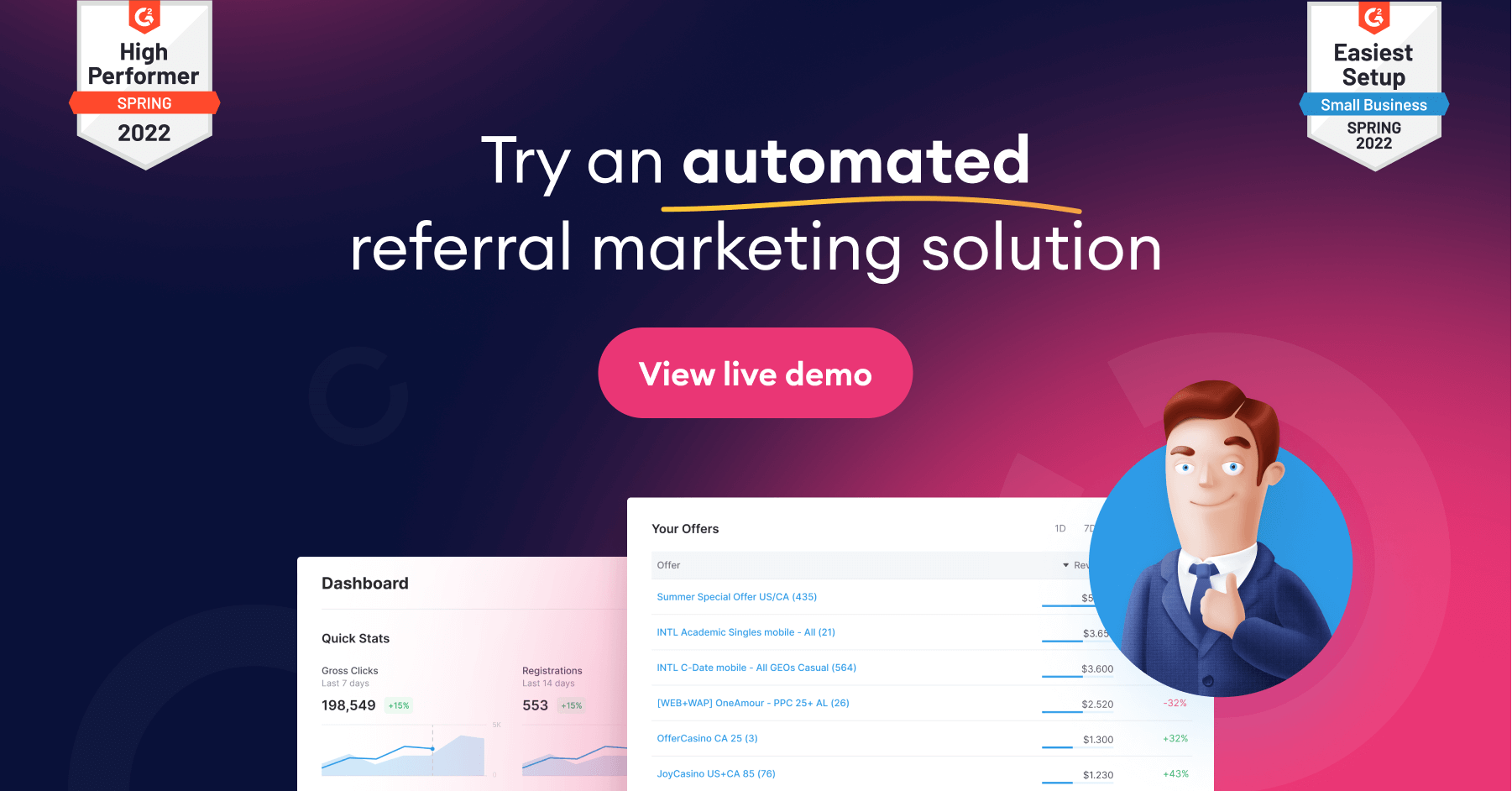 Last Updated on September 7, 2023