Affiliate reports can now be edited and created via software, and that's good news! If you are an affiliate marketer or a publisher using affiliate content, you probably know how important good data is when making data-driven decisions. If you want to increase your revenue, you need to be able to track the performance of your affiliate content.
When you have reliable data, you can make the best decisions about what type of content to create, which products and merchants are the best fit for your target audience, and which traffic sources to invest in.
But how many affiliate marketers are confident in making data-driven decisions about their affiliate content? We know from experience that many publishers blindly trust and rely on limited information to make decisions that can significantly impact their revenue.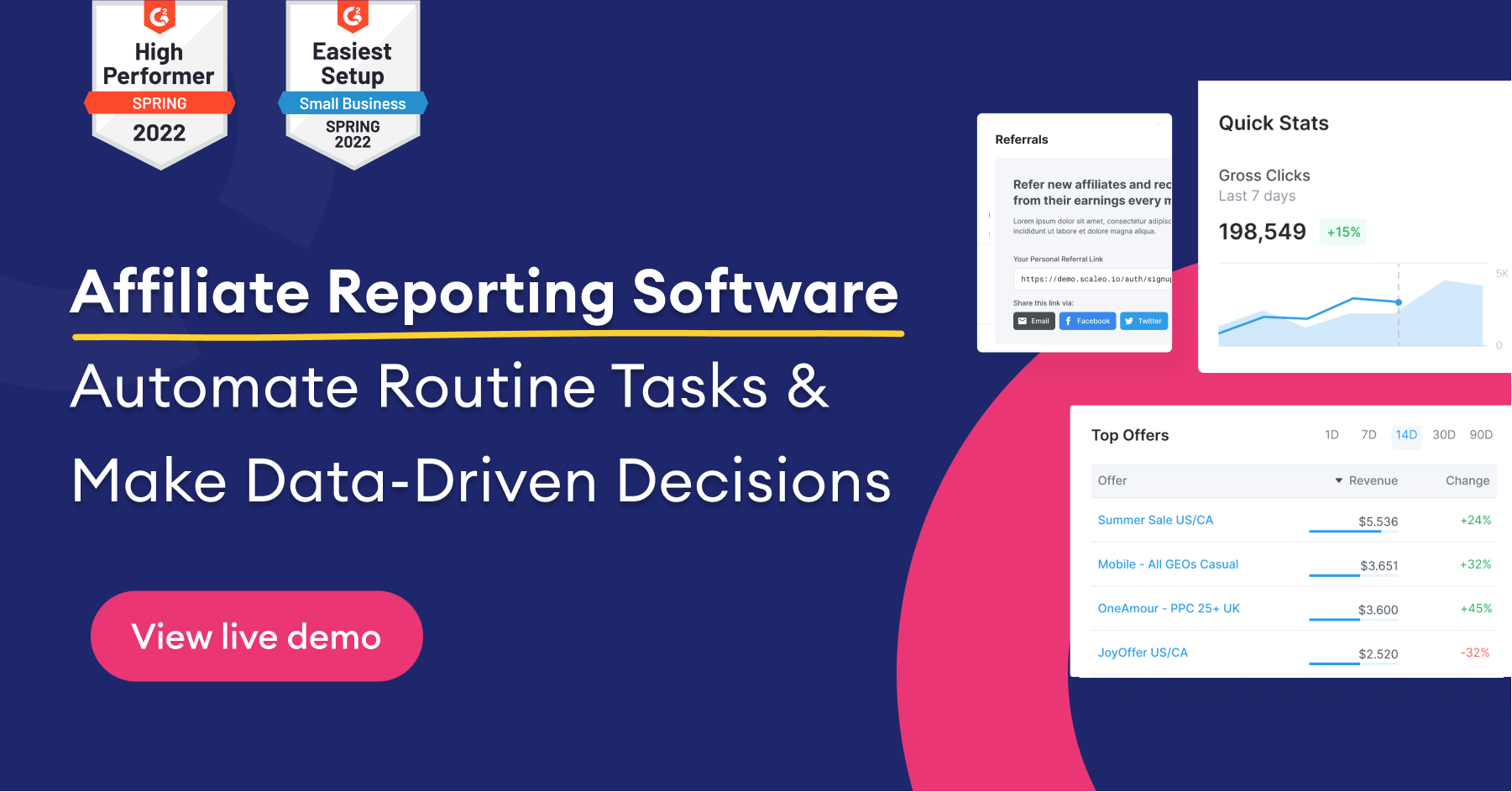 You may already have an affiliate dashboard or affiliate reporting template in place, but you're finding that it's too rigid or that it's not providing you with enough useful information.
If this sounds all too familiar, don't worry!
We've compiled a list of helpful tips to help you become your company's affiliate data superstar. Use these ideas to play around with data in ways that will have you coming up with new ideas in no time-whether it's where to cut back, where to spend more, or which content to try to replicate.
The Top 10 Best Affiliate Reporting Software
The most advanced affiliate reporting software can help your business by automating many of the tasks and processes involved in running an affiliate marketing program. This can include things like tracking and managing your affiliates, identifying and recruiting new affiliates, and automating the process of paying commissions to your affiliates. The software can also help you optimize your affiliate marketing efforts by providing detailed analytics and reports, which can help you better understand your program's performance and make data-driven decisions to improve its effectiveness.
Overall, using advanced affiliate reporting software can help streamline and optimize your affiliate marketing efforts, enabling you to focus on other aspects of your business and ultimately drive more sales and revenue.
So, what is the best affiliate reporting software you can use in 2023?
Let's examine the best one currently on the market.
1. Scaleo
Scaleo is a fully managed affiliate reporting software that allows you to track, analyze and optimize your affiliate business and affiliate marketing campaigns in real-time using cutting-edge AI technology. Scaleo is suitable for networks, businesses and media buyers. It helps you find the best time to convert your campaigns, optimize traffic sources by eliminating fraudulent traffic and focus on high-quality conversions. Scaleo integrates with an infinite number of third-party technologies.
Scaleo is a cloud-based platform that helps users manage all affiliate management and tracking aspects. It is ideal for affiliate marketers, publishers and advertising agencies and offers features such as analytics, monitoring and automation, as well as the ability to manage billions of clicks.
The technology also allows clients to track and analyze campaign performance through analytics and better understand reports through visualizations.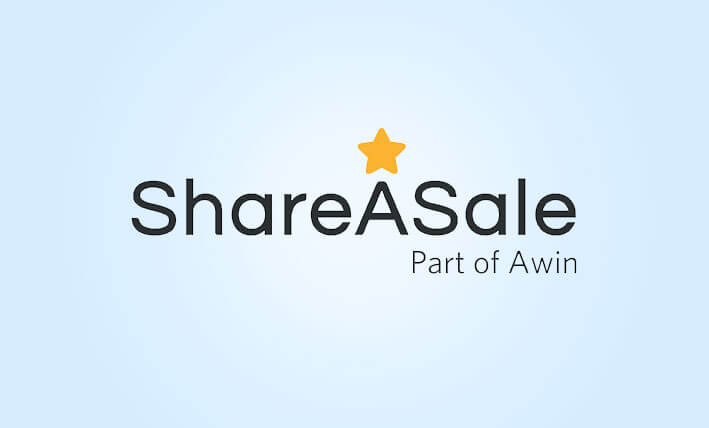 This website has been in operation for over 15 years. It has a thriving market full of merchants selling almost anything that comes to mind. There will always be products to promote that are of interest to you.
Digital and standard payouts are available, which is great because they are uncommon among sites, and this earns them major points. You will be able to choose from a wide range of products when you choose merchants to work with.
3. Amazon Associates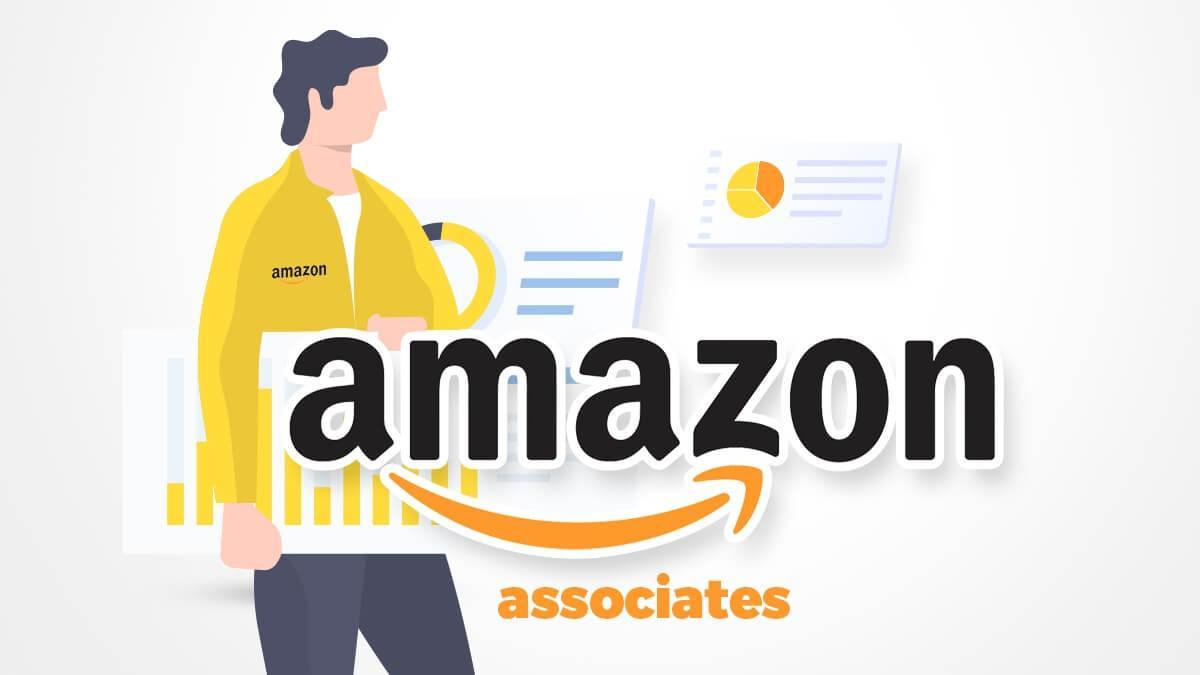 Among all the others, Amazon Associates is the most popular and widely used. This online marketplace can deliver anything from candy to a fully functional drone right to your door.
The best part about Amazon Associates is that once someone visits your website and clicks your affiliate link, you will earn a commission on any purchases they make within the next 24 hours. It has a huge variety of products, which leads to bigger orders than the one they clicked on.
4. eBay Associates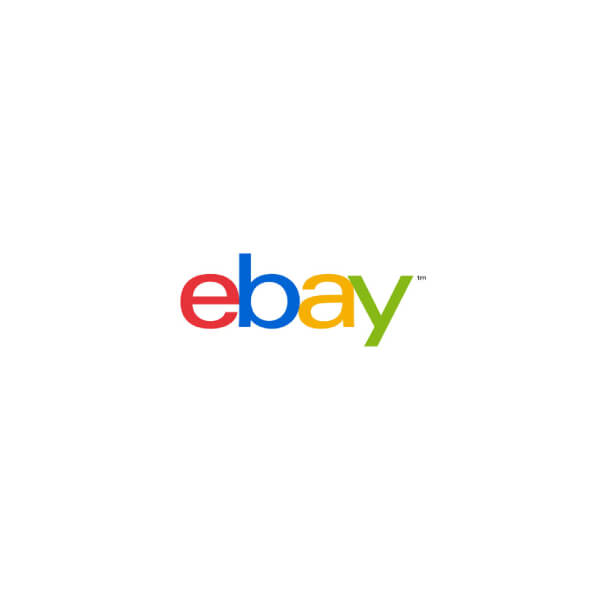 eBay (the user-based huge marketplace) wants you to assist them in advertising and selling their items. All you have to do is find listings that you want to help promote and promote them using eBay's Partner Network tools to get paid.
There is no more diverse marketplace than eBay.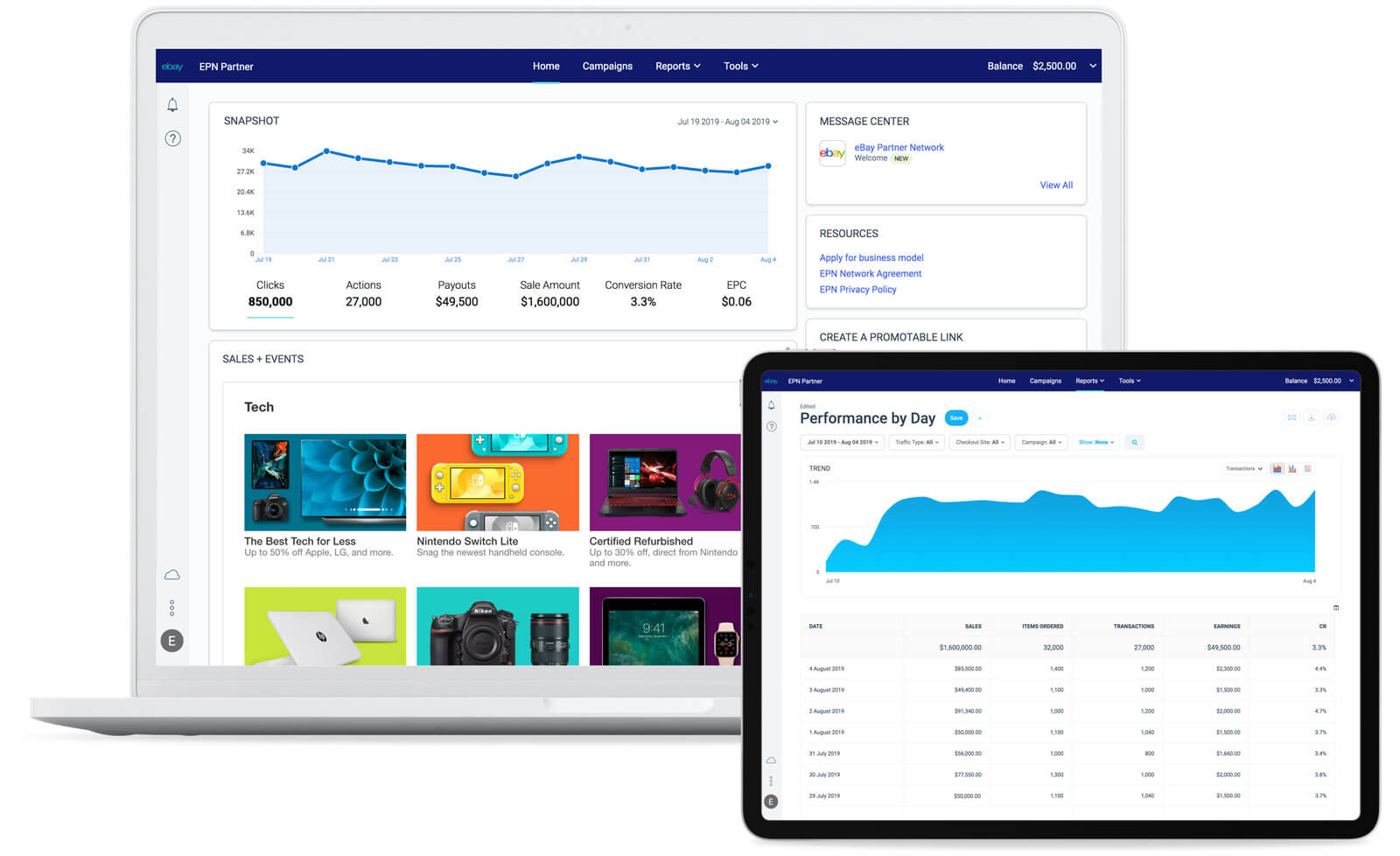 It connects millions of buyers and sellers from brands to local sellers all over the world, creating opportunities for many people. Their portal offers simple tools and comprehensive reports that deliver the goods. It is extremely simple, with no complicated rules. Who wouldn't want a double commission? Well, eBay is offering a double commission for the next three months, and no one can say no to extra money.
5. Shopify Affiliate Program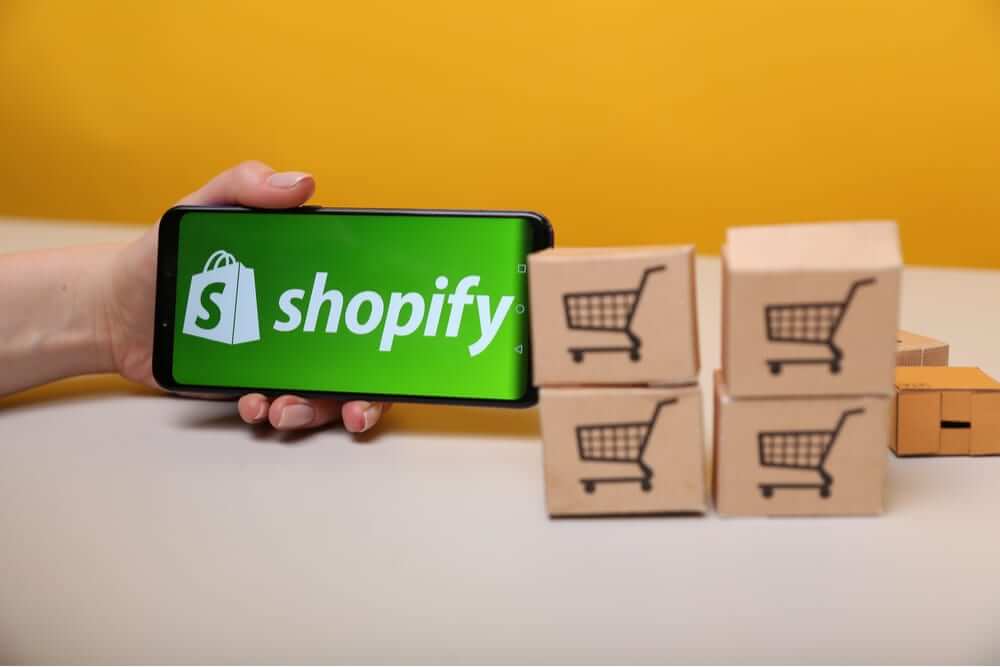 This is one of the most popular eCommerce platforms, particularly among bloggers and online retailers. It is the best website for anyone in a niche where their target audience is also looking to sell online. You get paid a lot for each referral.
Entrepreneurs, educators, influencers, and content creators are among those represented. It is a platform that should be recommended to others.
6. Clickbank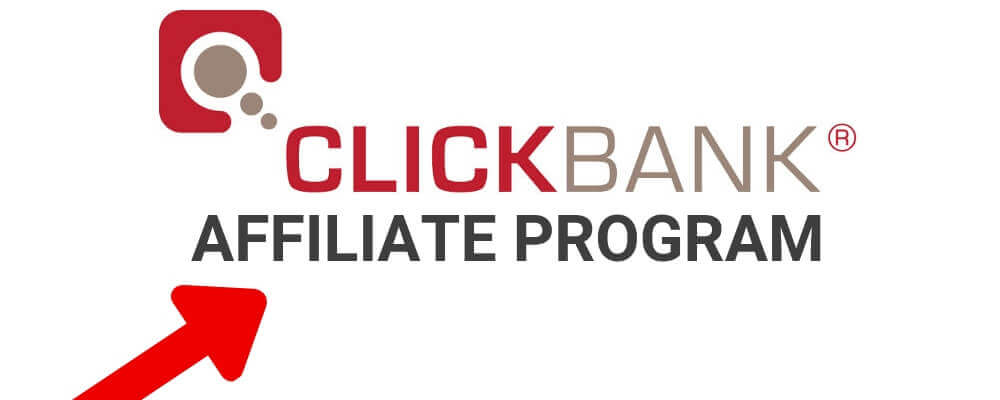 Clickbank is more similar to ShareASale. A marketplace with a variety of merchants that you can promote based on what your target audience is interested in. It focuses on digital lifestyle products developed by entrepreneurs worldwide.
Their product database is one of the easiest to use, making it simple to find something to promote.
7. Rakuten Marketing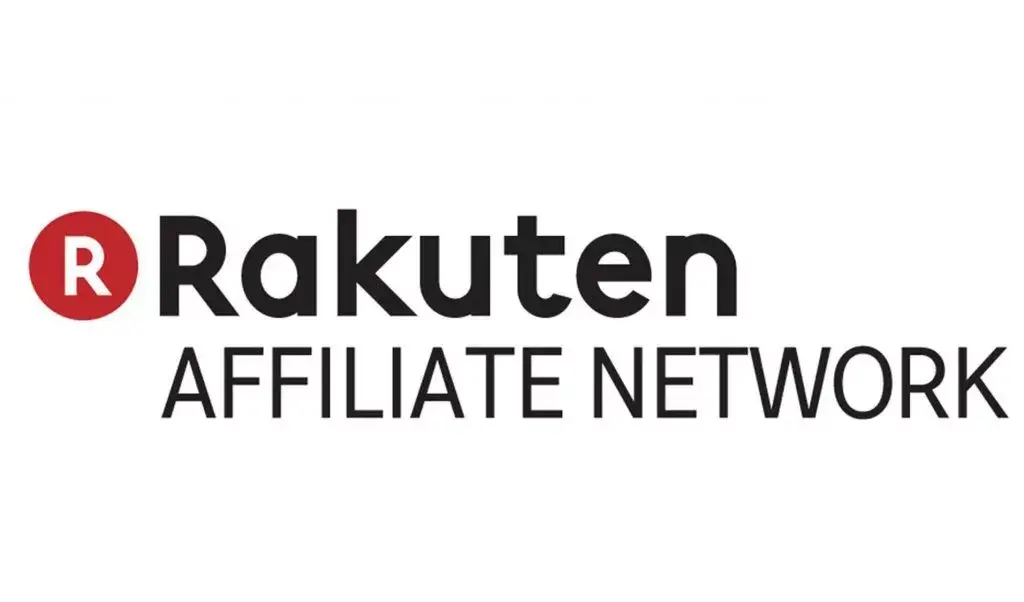 It is a top online marketing company that sells everything from high-end electronics to pet supplies. It combines several elements, including unique media inventory, a global affiliate network, advanced machine learning, and rich consumer insights, to deliver experiences that boost brand awareness and marketing performance. With partnerships with brands such as the NBA, it is a service you can rely on. The products on hand can be confidently promoted.
8. Leadpages Affiliate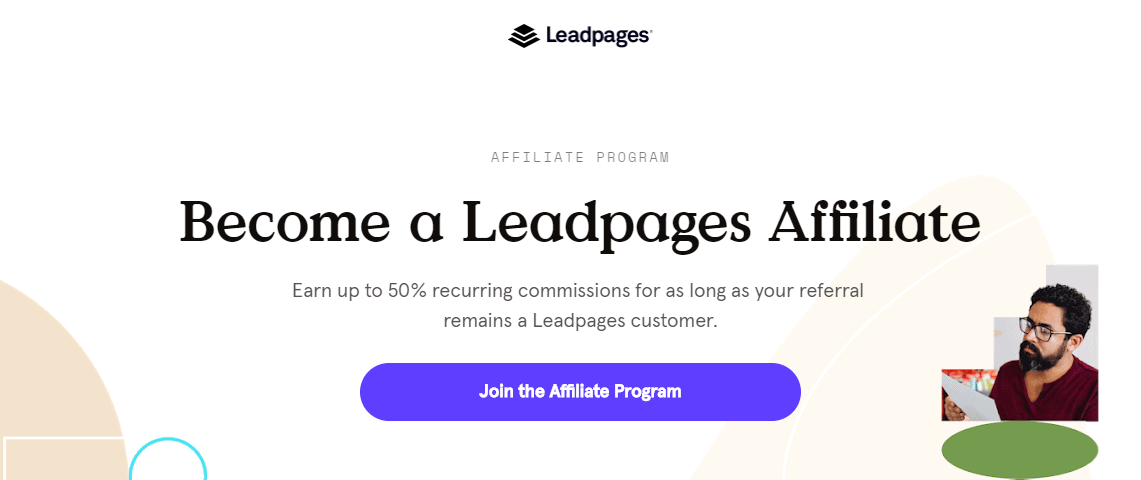 It enables you to market our suite of lead generation tools, which have assisted thousands of entrepreneurs in building sustainable small businesses online.
In order to make their website the best it can be, they offer a 30% recurring commission on all sales you generate. It is a powerful online tool that is well worth promoting. They make it possible for anyone to create high-converting landing pages. They also provide a product that is nearly unrivaled in their industry. Leadpages has a Partner Program that pays out big money, including a 30% commission on any money the referred person spends.
9. CJ Affiliate

It has several features that set it apart from the competition.
CJ Affiliate is well-known for its cutting-edge analytics, high selectivity, and royal treatment for top publishers. It is a platform that understands what it is talking about.
They have been in this industry since 1998, making them one of the largest affiliate networks, and their expertise is evident in everything they do. It is a trustworthy network.
10. Impact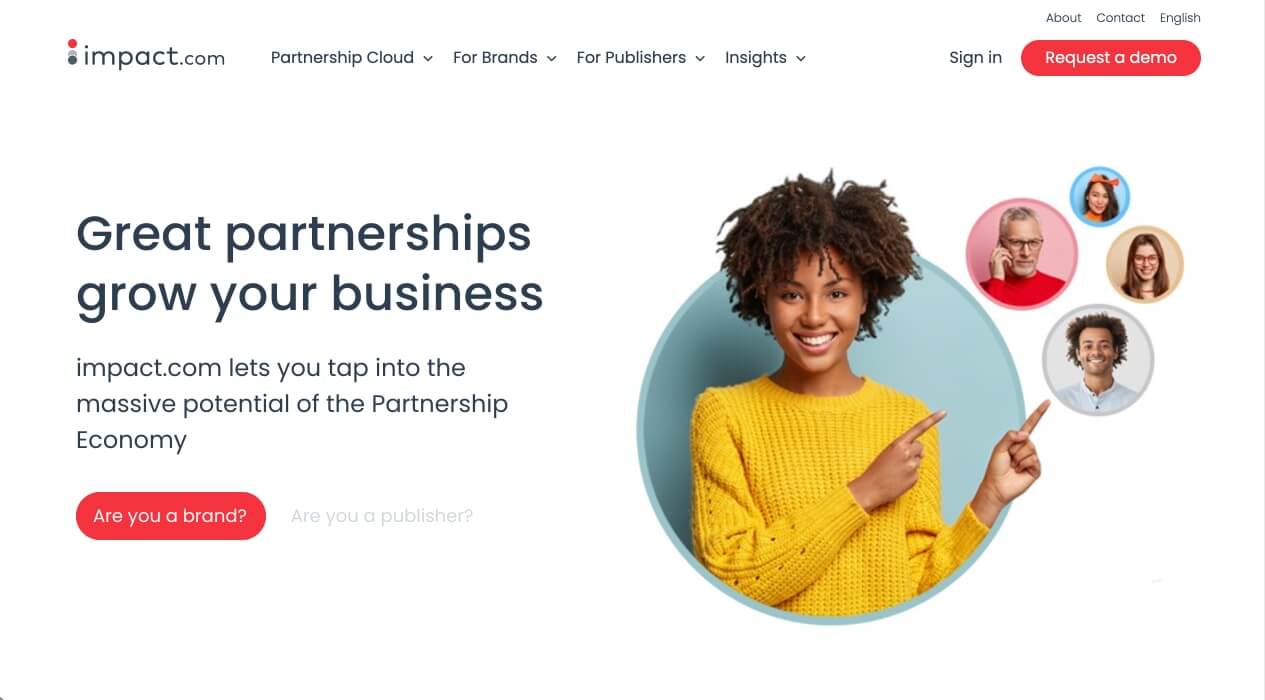 Direct access to international brands: Connect with the world's most recognizable brands in retail, travel, beauty, fitness, financial services, and other industries. Our open platform gives you the flexibility and control you need to build long-term, profitable partnerships.
Adaptable payment processing: Withdraw funds on a monthly basis or whenever your balance reaches a predetermined threshold. Work with brands in any country and get paid in any currency you want via direct transfer, BACS, or PayPal.
Strong reporting and alerts: Get the information you're looking for. Respond quickly to changes by utilizing our suite of real-time campaign reports and detailed drill-downs. Custom email and SMS alerts keep you one step ahead of the competition.
So, now that we had seen the top must-have affiliate reporting software, let's answer the most crucial buyer's question: what to look for in reporting software?
1 – Tried & Tested Affiliate Networks
Before you start digging for insights, make sure that everything is working properly and that there are no major issues that need to be addressed right away. We recommend that you have a dashboard view that allows you to check the health of your affiliate network on a daily basis. This way, you'll be able to detect any suspicious spikes or drops in activity right away.
2 – Overall Affiliate Program Performance
You should be able to get a broad picture of your affiliate program's performance. Keep your eye out for unexpected drops and spikes in this area as well (for example, a sudden drop in conversion rate). We like to look at metrics like clicks, gross orders, gross sales, and gross commissions to get a general overview of affiliate programs. We also ensure that key performance indicators (KPIs) such as conversion rate and ROAS are tracked in order to keep a close eye on performance and identify opportunities to maximize revenue.
For example, in the report above, Merchant X appears to be having some sort of problem, as we can clearly see that clicks have increased while orders and sales have decreased. This is precisely what your reports should be able to show you right away.
3 – Earnings from Referrals
You want to know where your website visitors are coming from and what individual pieces of content are attracting them. And more importantly, you want to know if the traffic you are generating is actually translating into affiliate sales. We know you invest a lot of time and money in your SEM strategy because you are a savvy marketer. That makes it all the more important that you can link those efforts to the performance of your affiliates.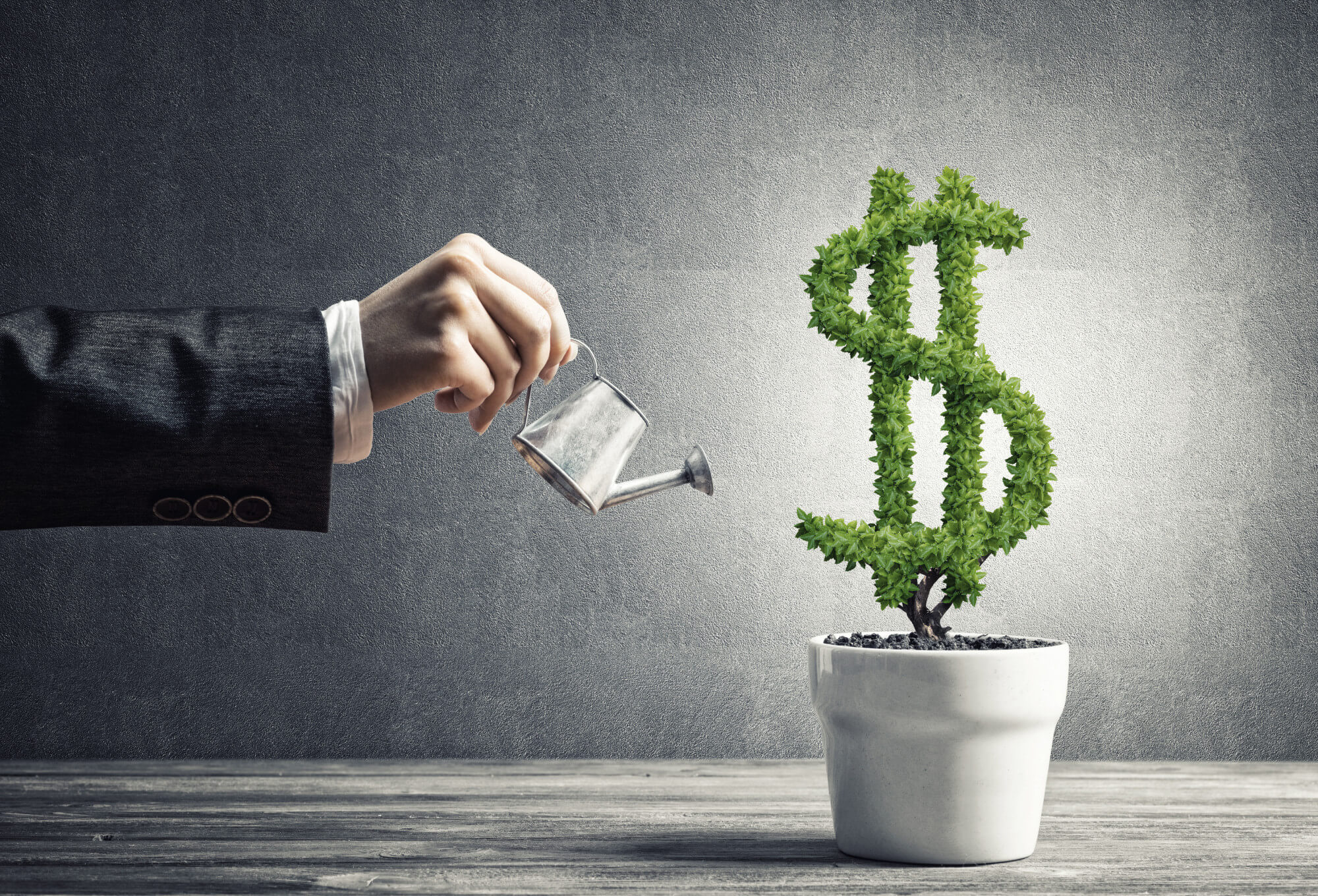 Moreover, suppose you're using Google Ads to bring in affiliate traffic and are having trouble connecting sales back to specific campaigns and keywords. In that case, you can read our step-by-step guide on how to import your sales data into Google Ads here). A report that breaks down revenue by traffic source is a must-have for us.
4 – High-Performance Links
Links are the lifeblood of any affiliate program. That is why it is critical to examine their individual performance metrics to identify any patterns you may be able to exploit and learn from. By focusing on link-level performance, you can better understand which products are truly resonating with your target audience and uncover valuable new revenue opportunities.
5 – Top-Performing Pages
You understand the value of a good, engaging piece of content better than anyone else. You must be able to see how many affiliate sales and how much revenue each page has generated. This will tell you what types of content you should focus on in the future and which types of content should be improved.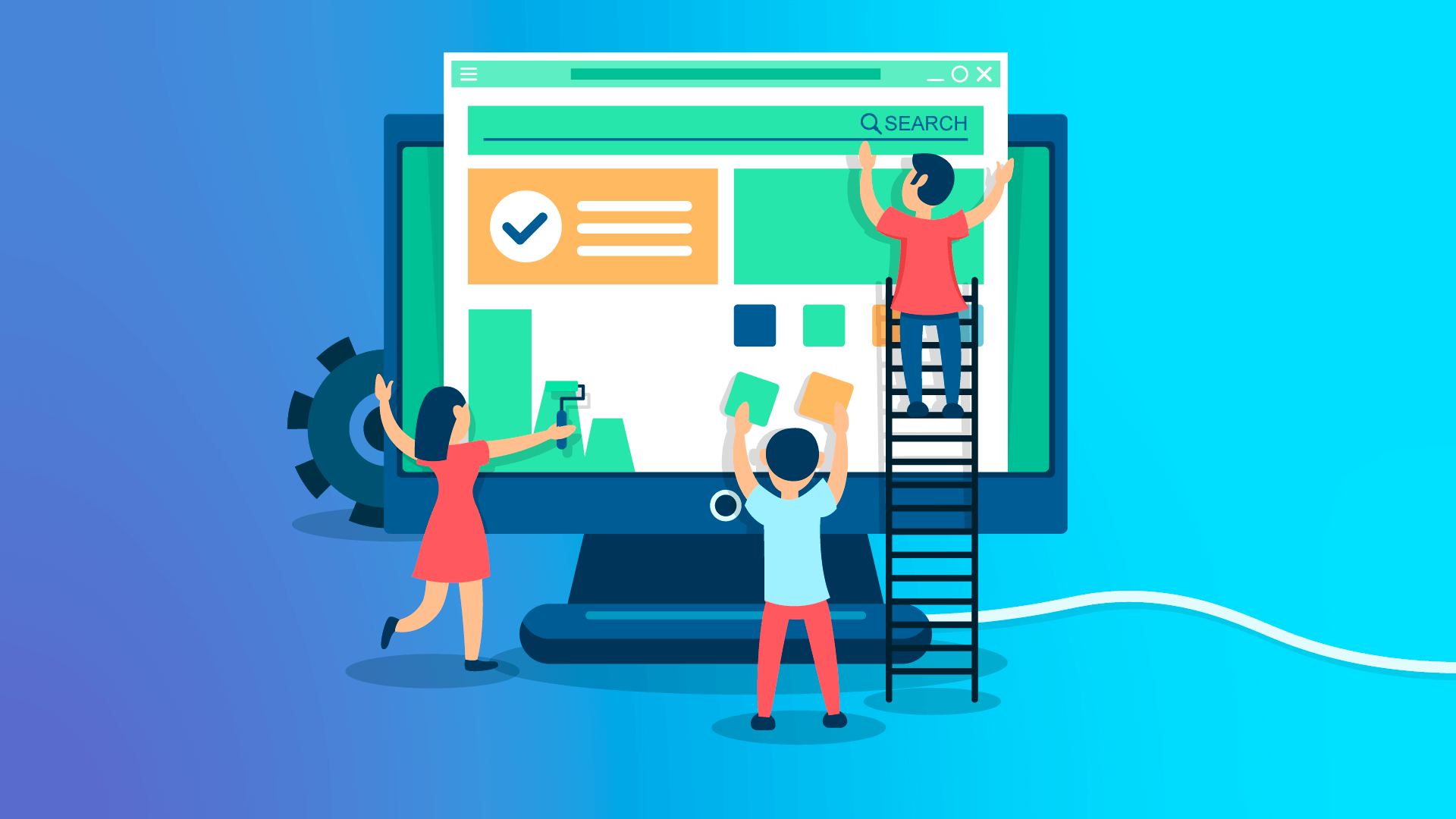 To allow this level of analysis, you'll need to set up some advanced tracking, but the opportunities for optimization are well worth it.
Once this is sorted, you can begin performing some real data acrobatics by slicing the data in various ways. Combine it, for example, with your SEO data (from a tool like SEMrush) to see which keywords are driving traffic to your top-performing pages. Once you've determined which keywords are the most effective, you can adjust your SEO (and paid) strategy accordingly.
Similarly, you can combine page-level data with paid channel data to determine which paid channels are driving traffic to your most profitable pages. If your Facebook ads are bringing in the most traffic, you'll know where to start increasing your budget.
You could also get even more specific and see which retailers or products are generating the most affiliate revenue on each page. Use this data to find new partnerships to expand on and to come up with new ways to maximize your affiliate revenue.
Conclusion
Affiliate reporting software helps companies running affiliate marketing programs track and manage the performance of their affiliates. The software typically provides detailed reports and analysis that help companies understand the performance of their affiliate marketing efforts and identify areas where they can improve.
For example, you can track the number of clicks and conversions that each affiliate generates, as well as the commissions and revenue that are earned. Some affiliate reporting software may also include features such as commission calculation and payment management, which allow companies to automate the payment of commissions to their affiliates. Overall, affiliate reporting software can help businesses better understand and manage their affiliate marketing programs and optimize their efforts to generate more sales and revenue.
There are infinite ways to visualize, slice, and dice your data. To begin with, we believe these are the most important affiliate reporting software tools and visualization dashboards to get you started. Above all, you must be able to drill down and discover the value in your data. An affiliate reporting software that provides an easy-to-follow data breakdown will help you make data-driven decisions and improve ROI.