Referral marketing software: You've undoubtedly come across the term in your efforts to expand your company and gain customer loyalty. To take advantage of the best marketing tactics available for your content and products, you will need to employ a referral marketing tool of some kind.
Today, we will see why referral marketing can be extremely effective and is an excellent way to generate buzz about your company and explore how you can get started right away.
But first, what exactly is referral marketing? Is it really that effective?
When it comes to growing conversion rates and income, referral marketing is one of the most potent tools in your marketing toolbox. You can't afford to miss that market, with 80%+ of Americans seeking suggestions from their social networks for all types of purchases.
Referral marketing is a low-cost method of mobilizing your customers and encouraging them to become brand advocates and bring in new loyal customers. Its initiatives can also include employees, affiliates, influencers, and other types of brand advocates.
Referral Marketing Software Buyers Guide
When it comes to choosing the best referral marketing software, your decision will be influenced mostly by the size of your business, as well as its priorities and the industry in which it operates.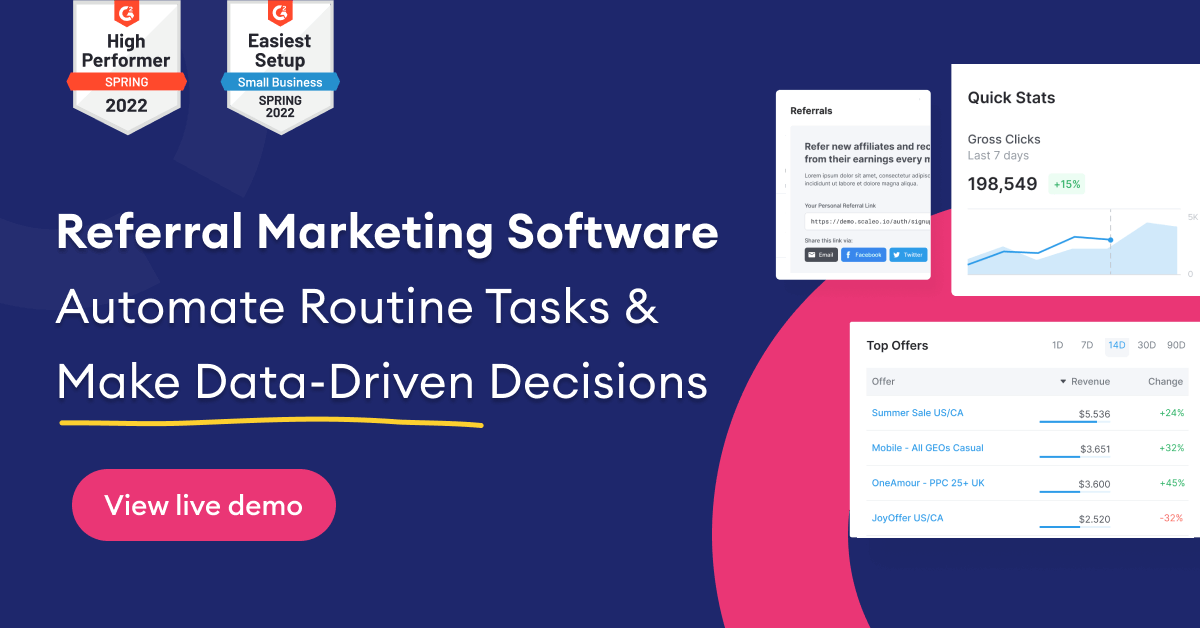 There is no one-size-fits-all solution to finding the proper software, and it may take a few trial periods with various vendors, to identify the perfect one for your business case.
Here's a buyer's guide to help you along the way, so first and foremost, we will cover the most crucial aspects to look for when choosing a referral software.
APIs
Data usage and APIs verify the legitimacy of the perfect referral solution. This means you must have the necessary API capabilities and legal permissions for businesses to fully utilize the referral program. We want to ensure you control the information and data acquired since you don't want any unpleasant legal complications in the future.
Determine your industry-specific solutions
Different industry sectors will require different solutions to achieve their goals. Before looking for referral software, determine your business goals and what niche these goals fall under; such as e-commerce, retail, or financial services.
User segmentation
The software should allow you to manually arrange and categorize your users in addition to automatic segmentation. The more flexible the software of your choice, the easier it will be to run and manage the referral solution in the future, cutting down on a ton of manual labor.
Seamless integration
Apart from API's, be sure to look into what third-party integrations, such as CRM, email marketing, and automation, shouldn't be built into the software but should allow an easy and painless integration. You should be able to follow the referral process from sales pipeline to acquisition clearly.
Incentives
Be clear about what you want to provide your customers in exchange for their hard work, and ensure the solution you choose can help you deliver those incentives to your customers.
Capacity and scalability
It is critical that the referral software of your choice will support your company's campaign loads, so look into details like how many referral codes can be used at the same time, the number of transaction limits, traffic caps, customer communication options and any other kind of limitation that separates paid plans from one another.
Flexibility
How adaptable is the software in terms of flexibility and customization? Is it possible to add or delete features without compromising their capabilities? It is best to look for software that can be tailored to each form of a referral campaign. This is why it's always best to go with a white label solution that will not only allow seamless integration, as we have discussed before, but will also not prevent you from adopting and customizing the software to match your needs.
Analyzing Campaigns
Make sure the software has a variety of analytical capabilities, both scheduled and random, so you can effectively manage your marketing campaigns and make data-driven decisions. Measuring program participation, top influencers, overall revenue, traffic sources, campaign performance and referral rates, among other things, is part of this.
Customer Support
You will need to pick a robust software vendor who responds quickly to your inquiries and is always ready to handle issues, if and when they occur. Since referral programs are constantly improving and updating, they often have an excellent customer service team, but it's always a good idea to double-check before signing up (especially response time and if the support team responds in your time zone promptly).
Why do you need an automated referral system?
Use simple A/B testing to maximize user referrals at each stage of the referral funnel. Experiment with different offers, creative assets, and messages to see what leads to the most referrals and conversions. A robust referral tracking system, such as Scaleo, makes it easy to create variations and measure wins for all key performance metrics, as well as quickly pivot when a champion is identified.
What are the advantages of using Referral Marketing Software?
Sales and conversions are increased
Customers that drive sales can help you reduce your marketing expenses.
Increased market exposure
Increased social shares
More subscriptions, registrations, and app installs.
Enhanced brand loyalty
Identify and prevent false referrals (fraud)
Management centralized on a single platform
Analytical data is used to determine the efficacy of your referral campaign.
Determine which referral schemes are most effective for various consumer segments
Maximizes the rewards
Now that you understand the value of recommendations to your business, here are 10 best referral marketing tools to get you started.
Best 10 Referral Marketing Software and Tools
Scaleo – Referral Marketing Software
Mention Me – referral engineering for growth-based brands
InviteReferrals – referral software for mobile apps
FriendBuy – referral marketing for growth marketers
8b.io – add referral links to Instagram
Wix – landing page builder (Check out also WIX referral program)
OptinMonster – lead generation
Referral-AI – referral management
ShareASale – affiliate network
Scaleo
Scaleo is a fully-managed referral marketing software that uses cutting-edge AI technology to track, analyze, and optimize your referral marketing business and affiliate marketing campaigns in real-time. It can help you find the best time for your campaigns to convert and optimize traffic sources by removing fraudulent traffic and focusing on quality conversions. It is suitable for networks, businesses, and media buyers. Scaleo can be integrated with a virtually limitless number of third-party technologies.
MentionMe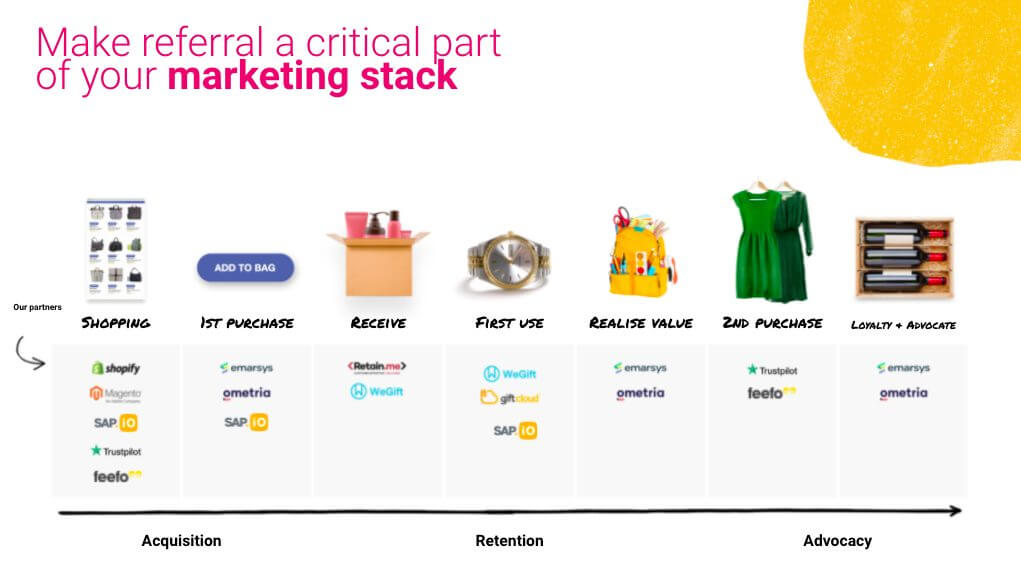 Drive referrals across the customer journey, incentivize, reward, and monitor referrals, seamlessly integrate into your tech stack for even greater performance, and manage, test, and optimize your referral campaigns using our user-friendly platform. MentionMe is an affiliate referral software that allows you to convert insights into action:
Create strategic client segments and experiment with them throughout their lifecycle.
Discover rich referral data that helps your entire organization.
Receive practical and strategic recommendations.
InviteReferrals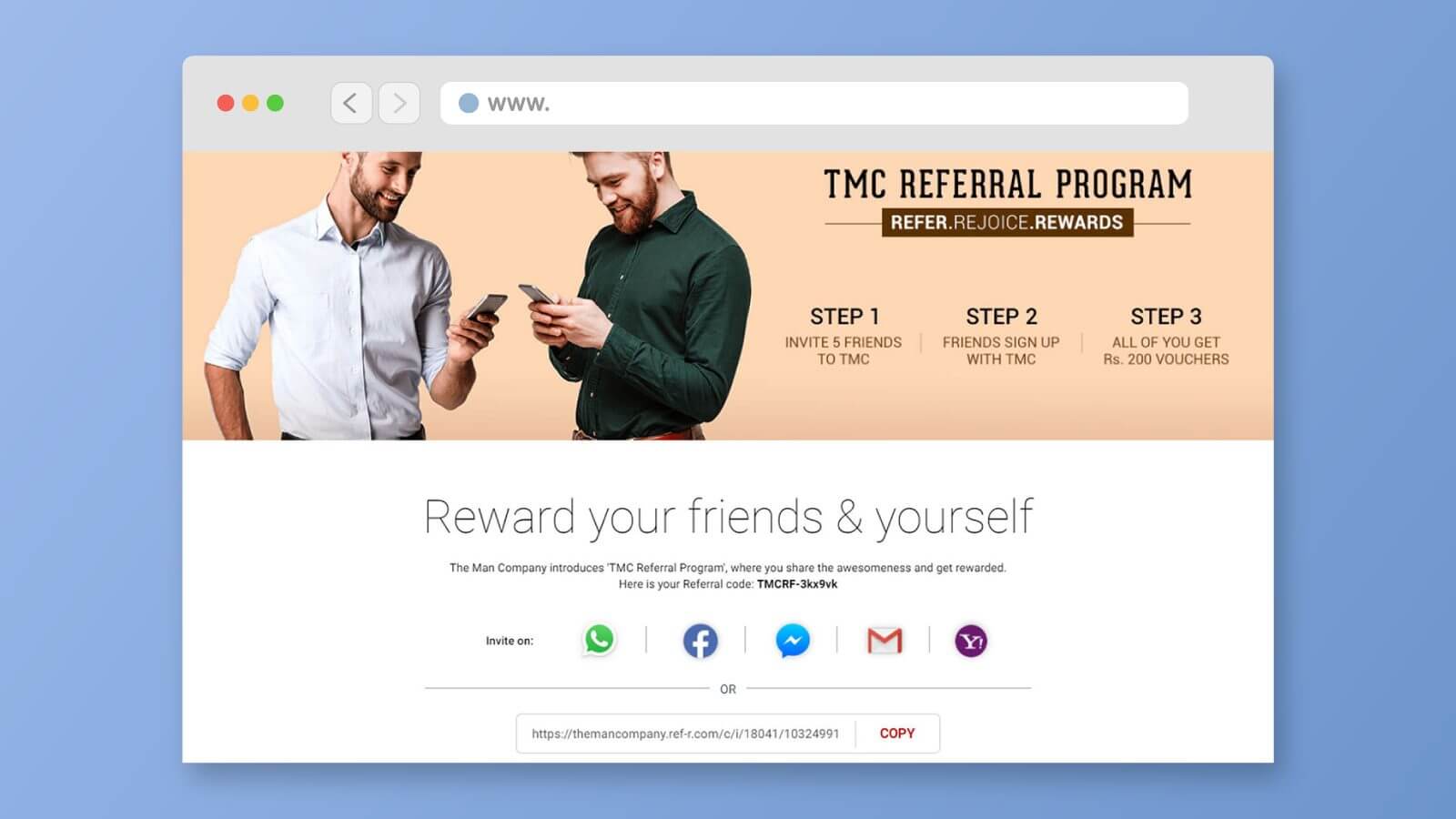 What is social media referral marketing software? Your customer likes your product and recommends it to his friends. His buddies accept the invitation, and your website receives new visitors. InviteReferrals software tracks every aspect of the program, from shares to clicks to referral conversions (registration, sales, or mobile application installs). The referrer is compensated for various actions such as sharing or obtaining registrations, sales, or mobile application installs. You can even do two-way gratification, which means rewarding both the referrer and the buddy for a successful conversion.
FriendBuy
Friendbuy is a popular referral marketing tool that allows you to quickly and easily launch your referral program quickly and easily by using lightweight code snippets to get the program up and running.
Friendbuy widget themes are mobile-friendly and designed to encourage and facilitate sharing. Referrals can be enabled anywhere on your website or on your mobile app.
It automates the delivery of all sorts of rewards: coupon codes, account credit, loyalty points, gift cards, and more. It examines every purchase to ensure excellent award eligibility, using sophisticated algorithms for fraud detection and customizable reward criteria.
FriendBuy provides you with email templates to help you make the most of an automated program, as well as the freedom to create unique emails. You can quickly create event-based triggers and reports to help you communicate with customers and prospects more effectively.
You can monitor real-time performance at each stage of the referral funnel.
8b.io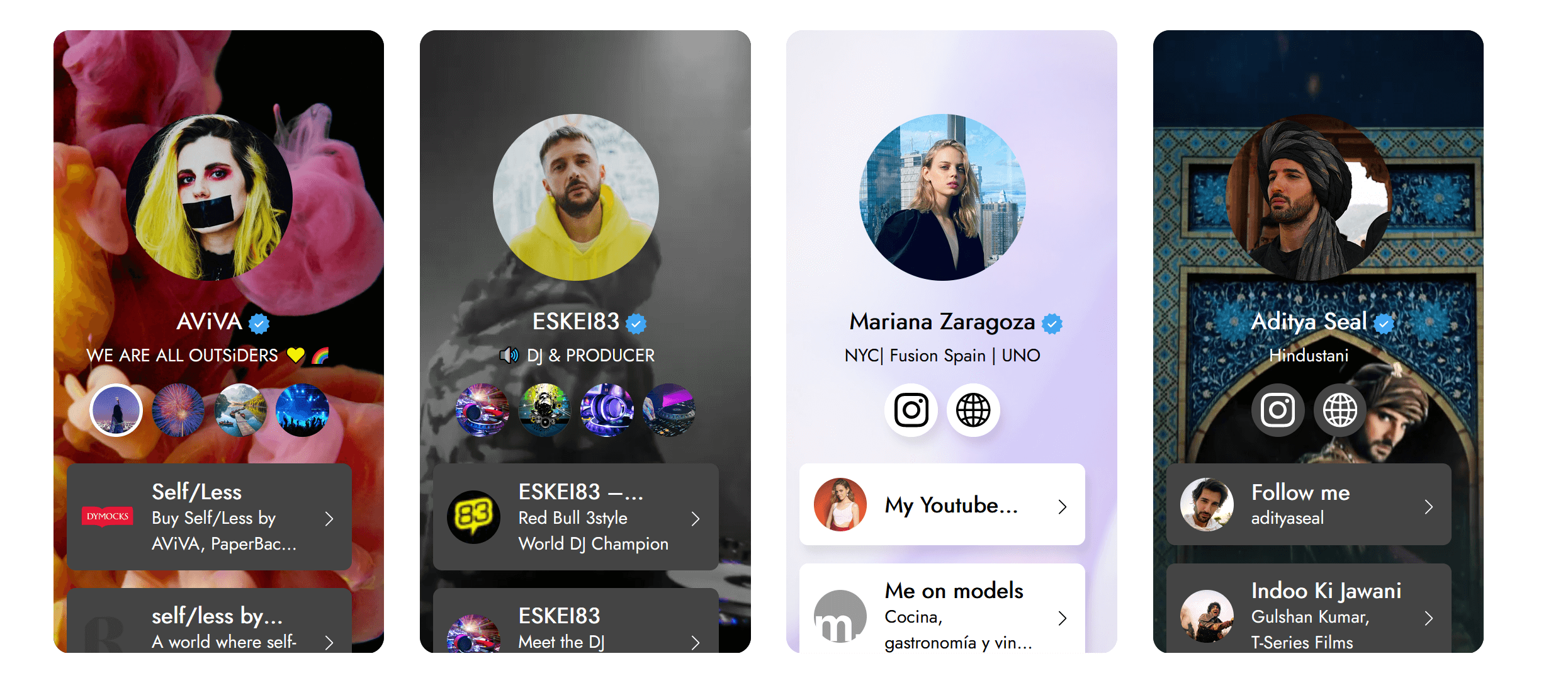 8b.io is a new link in the bio tool that enables the addition of many links to a single page. It provides an easy way for people to curate what they share on social media and convert their audience into subscribers or customers. Pages for 8b.io can be modified with various page designs, profile photographs, and animated backgrounds.
You can modify your subdomain name to something else and acquire a QR code for free. The premium subscription is for one year and allows you to create up to five pages with infinite links. With the Premium plan, the user can link a custom domain, add a "Blue badge" to their profile, and remove the 8b.io logo and access to all styles and backgrounds.
Wix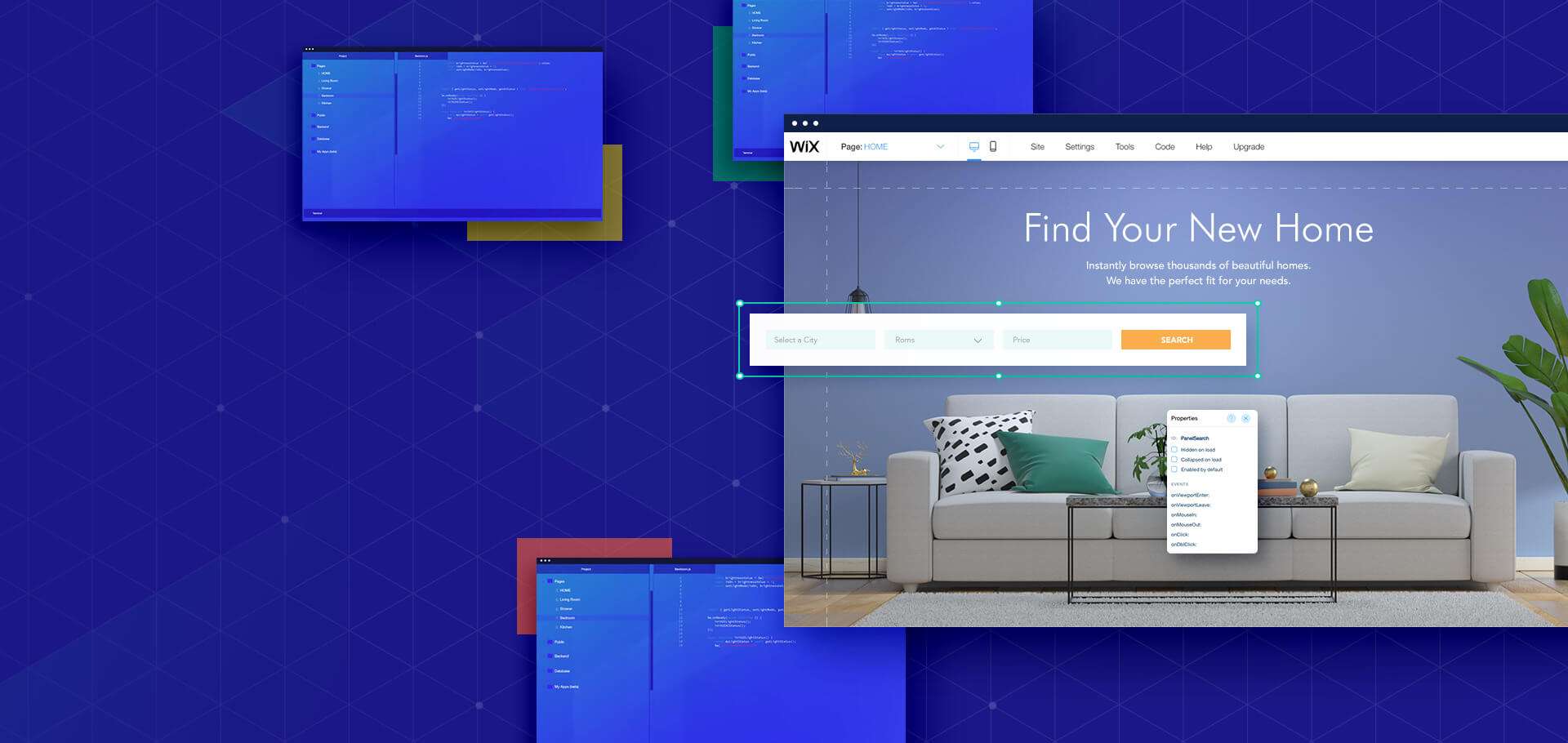 Most likely, you first heard of Wix via one of those awful YouTube commercials you can now recite in your sleep. Nonetheless, it's a useful lander-creation tool for affiliates. Wix is free (you only pay for the hosting solution), uses AI to save you the trouble of selecting the proper template, and is simple enough for your grandmother to learn in less than a week.
Google AdWords Keyword Planner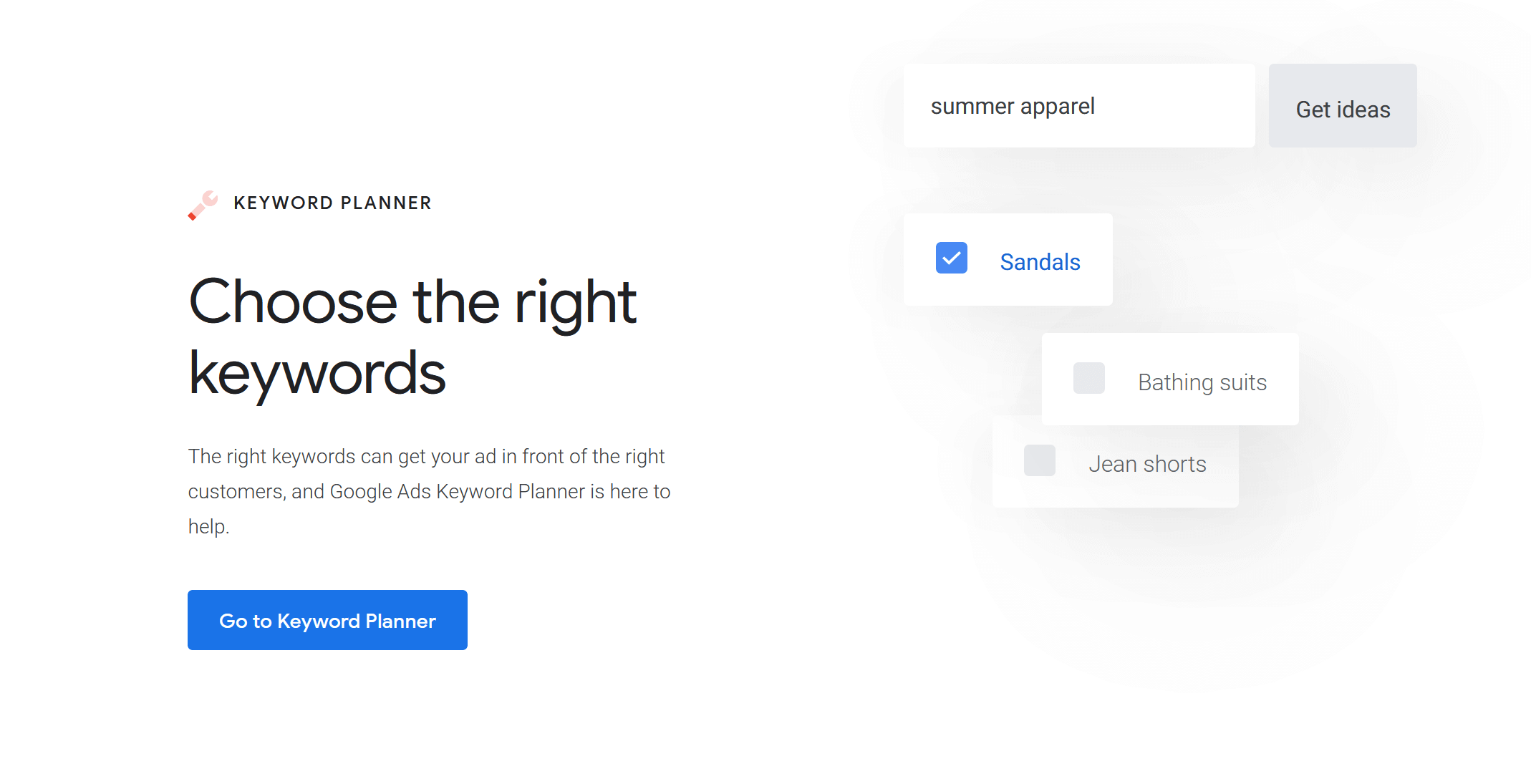 Keyword Planner, part of Google Ads, does exactly what you'd expect it to do: it helps you find the best keywords for your ad. Although it's not affiliate referral software in the classic sense of the word, it allows you to optimize your keyword, which you will then use for your affiliate or referral campaign. If you are looking for the greatest affiliate marketing platform to use with Google Ads, your quest has ended. It's not going to get any better than this anytime soon.
Regardless of how much research you conduct or how targeted your keywords are, you must constantly keep your primary goal in mind: conversions. Conversions equal profits.
OptinMonster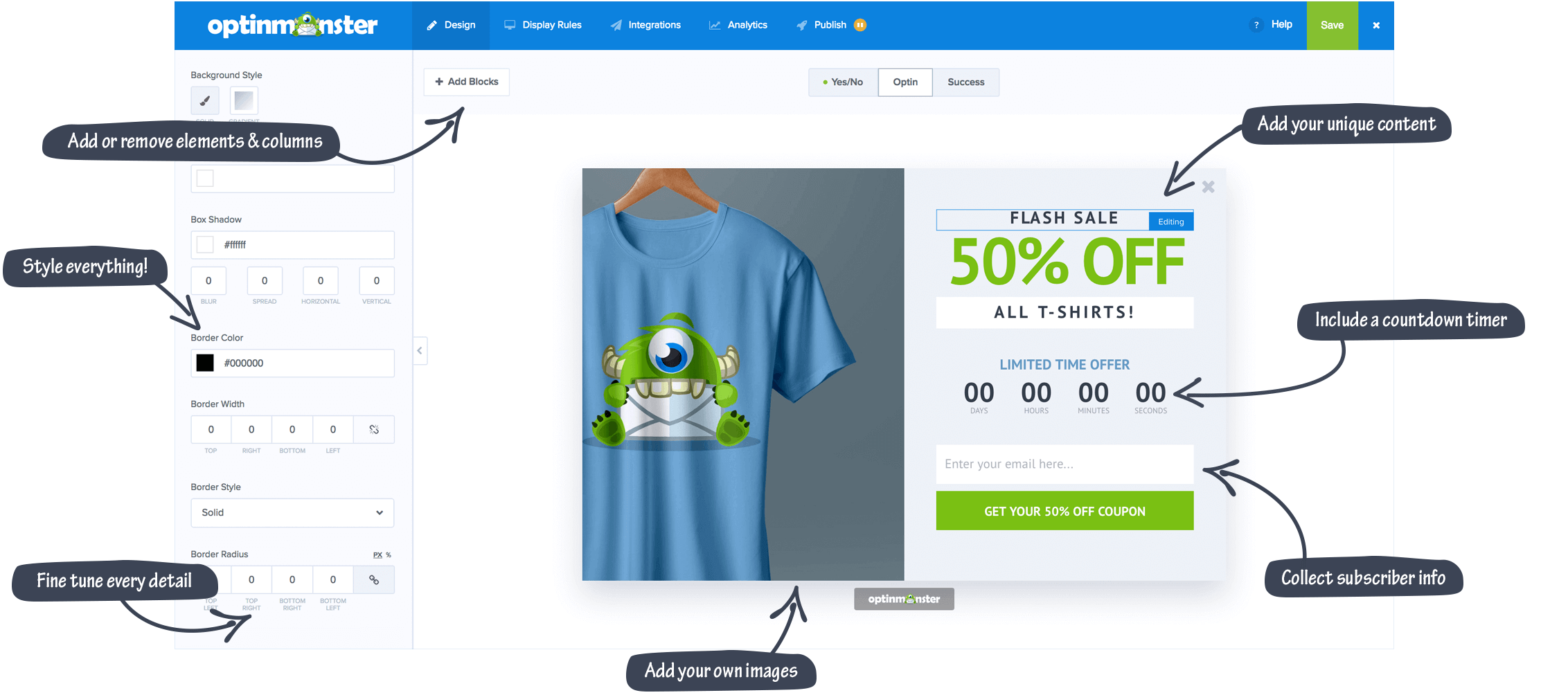 OptinMonster is the most powerful lead generation and conversion optimization solution available to bloggers, eCommerce websites, marketing agencies, and small companies of all sizes. Exit Intent® technology, InactivtySensor, Signature MonsterLink 2-Step Optin technology, time on site, specific items or pages, geographic location, onsite re-targeting, referrer monitoring, and historical campaign behavior are all potent targeting tools. Using pop-ups, scroll boxes, welcome mats, and other tools, you can quickly expand your email list by converting abandoned visitors into subscribers.
Referral AI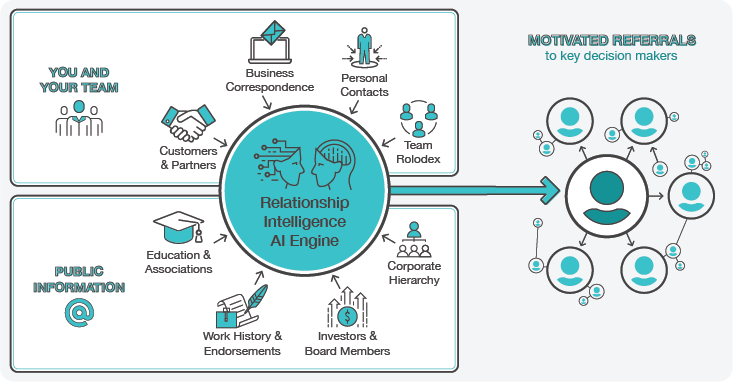 Referral-AI analyzes your organization's collective relationship network to generate high-quality referrals to critical accounts, partners, investors, and top prospects. Referral-AI continuously analyzes the Internet, revealing strong connections and mapping the optimal paths to any person or entity, using sophisticated analysis and patent-pending machine-learning technology.
Referral-AI enables users to reach out to critical targets and decision-makers via motivated referrals from colleagues, partners, investors, and board members. Referrals who are motivated are innately motivated to assist with a kind suggestion.
Users can manage their network of motivated referrals with Referral Management. Users can submit a list of individuals who will act as motivated recommendations on their behalf and manage any motivated referrals that Referral-AI identifies.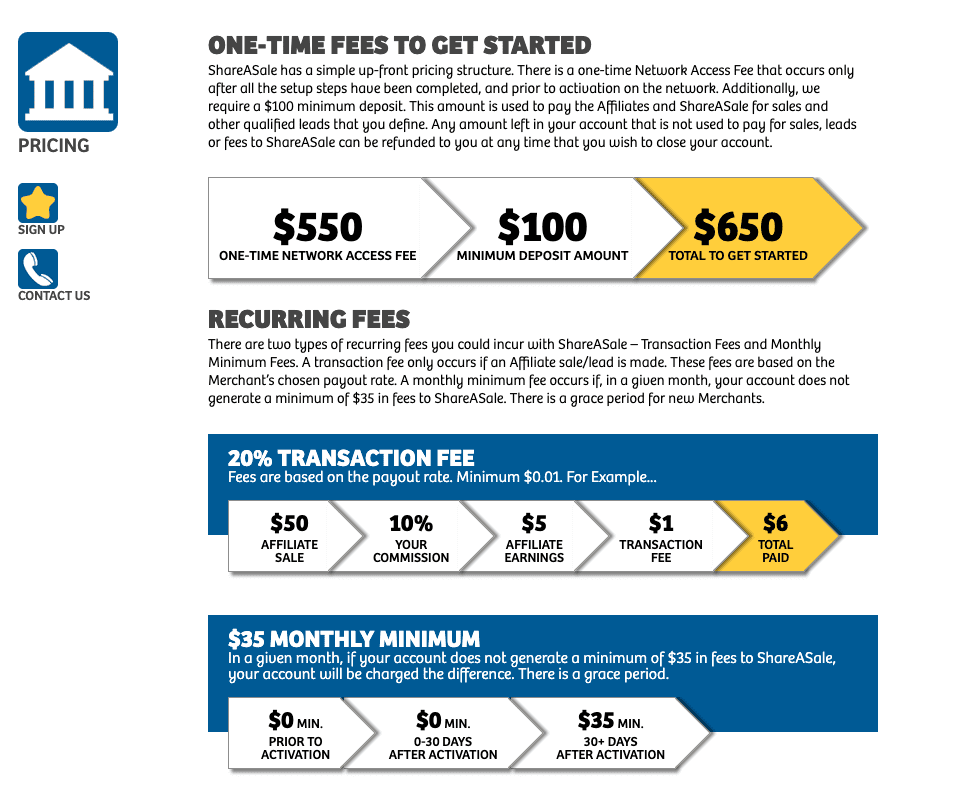 ShareASale Client Services provides a range of integrated services to assist you in establishing, growing, and managing your Affiliate program. ShareASale has grown our network over the last two decades by maintaining connections, developing cutting-edge technology, and coaching merchants and publishers to succeed in the affiliate marketing channel. Maintain real-time visibility into your program's performance data, affiliate partner activities, and customized program diagnostics. Utilize our platform and expansive partner network to diversify your online business cash streams.
Referral Program Software
Do you have a business that rewards your customers for bringing you, new customers? Are you looking for simple software to run your referral program? The best referral program software for increasing customer loyalty is Scaleo.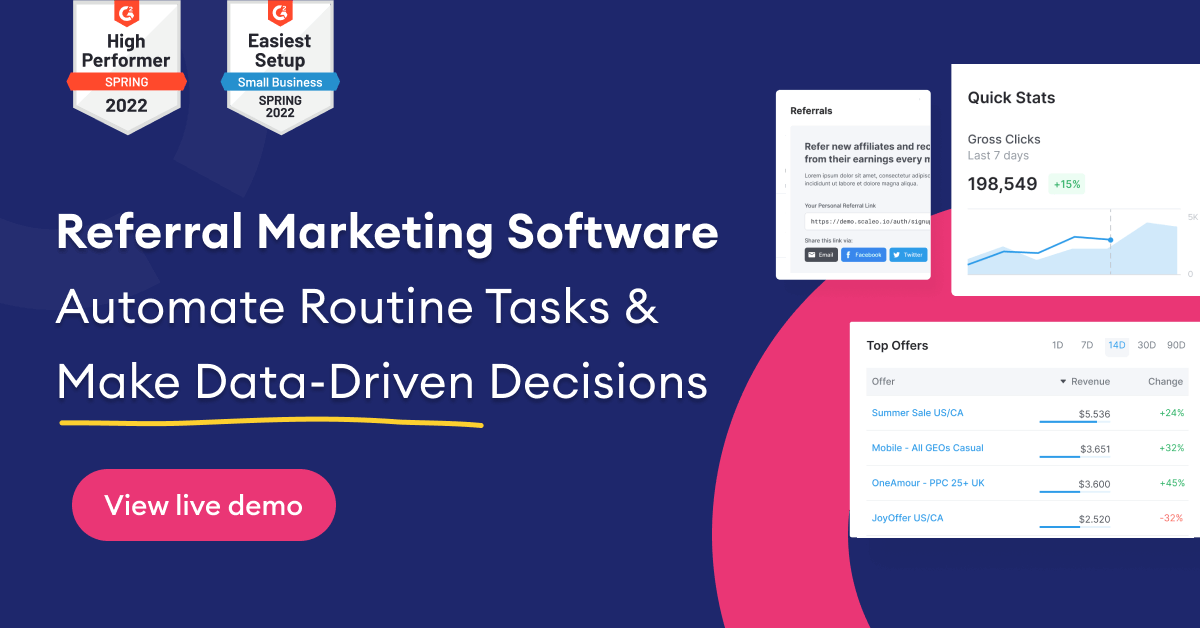 The referral program software is designed to help you run a successful referral marketing campaign and make your customers really happy. That's why we created our own software that is easy to use and packed with great features. Whether you want to reward your customers with cash or products, you can do everything from one place. With our referral program software, you have everything you need to get the most out of a referral marketing campaign.
The referral program software is necessary for any business that wants to run a successful referral program. It always takes work to create and update campaigns and codes; without software, this process would be impossible. 
The referral program software is the ideal tool for starting referral programs and provides businesses with an efficient platform for running their referral marketing campaigns. It comes loaded with various built-in features that help you manage your program from design to implementation and management, as well as referral tracking.
Even if you are a small business owner, and you want to take advantage of your existing customer base and offer a referral reward as a part of your loyalty program. Any new customer they refer your way will earn them a reward (either cash or store credits) which will, among other things, increase customer engagement.
10 Free referral software
Are you looking for free referral software for your business? Check out our list of the best free referral tracking software you can add to your website and start using right away. Here are a few of them:

Conclusion
Your pick from the list of referral marketing software tools above comes down to the size of your organization and the goals you have for creating a top referral program. You'll see referral marketing software for e-commerce companies, small businesses, sales teams, agencies, and marketers on this list. These tools will help small businesses, startups, and individuals grow their businesses.
Regardless, managing customer and employee campaigns should be easier after you select the appropriate tools from the list above.
Have you found the referral marketing tool you were looking for in this list? Let us know in the comments below.
Referral Marketing Program Fun Facts
Now, we want to throw in a little bit of referral marketing campaign stats to get you inspired.
92% of consumers trust referrals from people they know – Nielsen
The Lifetime Value of a referred customer is 25% higher than that of other customers – Wharton School of Business.
81% of U.S. online consumers' purchase decisions are influenced by their friends' social media posts versus 78% who are influenced by the posts of the brands they follow on social media. – Market Force.
Referral tracking software was the most popular tool in affiliate marketing in 2022. – Scaleo