Real-time data in the iGaming affiliate business cannot be overstated. If you want to see the best results from your campaigns – targeted actions are the core of effective affiliate marketing strategies. 
Making data-driven decisions is an essential aspect of affiliate marketing, and without real-time data, it can be challenging to make informed decisions and take targeted actions to improve your campaigns.
Data from affiliate software provides the ability to track the performance of your campaigns in real-time. Without this information, how can you know which marketing strategies are working and which ones need improvement?
Once you have all the information at your fingertips, you can quickly identify areas for improvement and make changes to your campaigns.
How to Leverage Real-Time Data for iGaming Affiliate Marketing?
As we have just mentioned, leveraging real-time data can significantly improve the performance of an iGaming affiliate marketing campaign.
Now, let's outline a few ways to do so.
Monitor traffic
Keep track of the number of visitors to your website through affiliate campaigns, their location, and the pages they visit. This information can be used to adjust your marketing strategy, such as targeting specific regions or promoting popular games.
Use analytics tools
Use analytics platforms like Google Analytics to track traffic and bounce rates. For tracking conversions and getting an extensive overview of your traffic value, gamer's lifetime value, and other important metrics – use a reputable iGaming affiliate software such as Scaleo.
Information gathered from the affiliate software, neatly visualized in graphs, can help you optimize your marketing efforts and improve conversion rates. This will help both your short-term and long-term strategy.
Track player behavior
Use real-time data to monitor player behavior and preferences. For example, track the games players play, how much time they spend on the site, and which games generate the most revenue. A wide range of software offers to track and monitor this data.
This information can help you make informed decisions about which games to promote.
A/B testing
Conduct A/B tests to determine which marketing strategies are the most effective. For example, compare the performance of different banners or landing pages to see which ones drive the most traffic and conversions.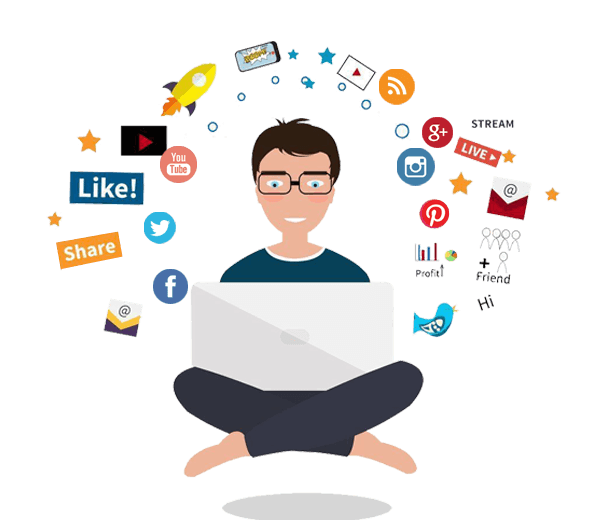 Read more about A/B split testing in our previous post.
Personalize offers
Having detailed statistics will allow you to personalize promotions better and offers for individual players. You can offer bonuses or promotions based on the games they play, their spending habits, or their location.
Increasing the Effectiveness of Marketing Channels
Every online casino has the possibility of rapid change. Real-time sales tracking lets you immediately discover a certain affiliate channel, enhance your earnings, and take action.
By tracking key metrics, such as bounce rate and conversion rates, affiliates can identify areas for improvement and make changes to optimize their campaigns.
Optimization of marketing budget
Detailed data analysis can help iGaming affiliates maximize the return on their marketing spend. By tracking the performance of different marketing channels and campaigns, affiliates can allocate resources where they are most effective and adjust their strategy as needed.
Affiliate software such as Scaleo, which was designed explicitly for iGaming, allows you to estimate the value of each traffic source. This means you can focus on traffic sources that bring results and ditch the underperforming ones.
Transparency and trust-building
Live data fosters openness and trust, allowing operators and affiliates to respond quickly to identify and address problems. Most top affiliates and iGaming influencers prefer operators who employ real-time reporting as well.
An operator, for example, may perform real-time analysis of underperforming affiliate channels. In comparison to other networks, one had extremely poor ratings, and upon closer analysis, the problem was revealed to be a broken link. Seeing results in real-time allows you to take action right away.
For the partner affiliates, on the other hand, real-time data is priceless because they can see and analyze their campaigns' results, leaving little to no room for speculations and obscure results.
Detecting and Preventing Fraud
With real-time statistics, affiliate managers can spot any questionable affiliate traffic immediately. Fraudulent behaviors are far less likely to go unreported or to be concealed. 
For additional information, please see our blog post on how to prevent iGaming affiliate marketing scams.
For instance, an operator may discover a suspicious pattern in traffic from one of its affiliates. This affiliate's user purposely made multiple low-bid bets followed by one huge wager, indicating that they either meant to put a "safe bet" or collect commissions invisibly.
A live stream of live statistics can help prevent iGaming affiliates from fraudulent activity.
For example, by tracking player behavior, affiliates can detect and flag suspicious activity, such as multiple accounts from the same IP address, the same withdrawal details, or unusual play patterns.
All these are flagged automatically if you use our iGaming affiliate software.
As you can see, if you are running an iGaming business and leveraging the power of affiliate marketing as a part of your marketing efforts, having detailed statistics and real-time data can be a priceless asset in your arsenal.
Using Scaleo iGaming Affiliate Marketing Software to leverage real-time data
Employing today's affiliate marketing technologies, you can create deals and offers that attract top affiliates to your platform, which will, in time, bring in top gamers and gamblers. You may also regulate data flow and target the most relevant access.
Third-party gaming operators can now be integrated with Scaleo's real-time API capability. This will give you the opportunity to:
Gain instant access to vital information about their affiliate marketing activities.
Based on the results, make quick decisions about whether to continue or discontinue a promotion.
Increase data-driven investment in winning campaigns.
Reduce reporting delays to halt suspicious activity and prevent fraud.
Scaleo's iGaming marketing software fosters and safeguards open collaboration between affiliates and iGaming operators.
With a solid affiliate marketing strategy that successfully leverages the resources provided, partners obtain an impressive return on investment while helping your business grow.
Conclusion
Modern affiliate marketing tools allow you to target the most relevant audiences, control your data flow, and create deal types and offers that engage top affiliates and, consequently, top players with your platform.
The API-based integrations and multiple layers of tracking and security provided by affiliate marketing platforms – encourage and protect transparent agreements between affiliates and operators. Our partners achieved outstanding return on investment rates by implementing a comprehensive affiliate marketing plan that uses the available tools well.
Ready to add a detailed statistics dashboard and gather all your marketing efforts in one place? Try Scaleo free for 14 days!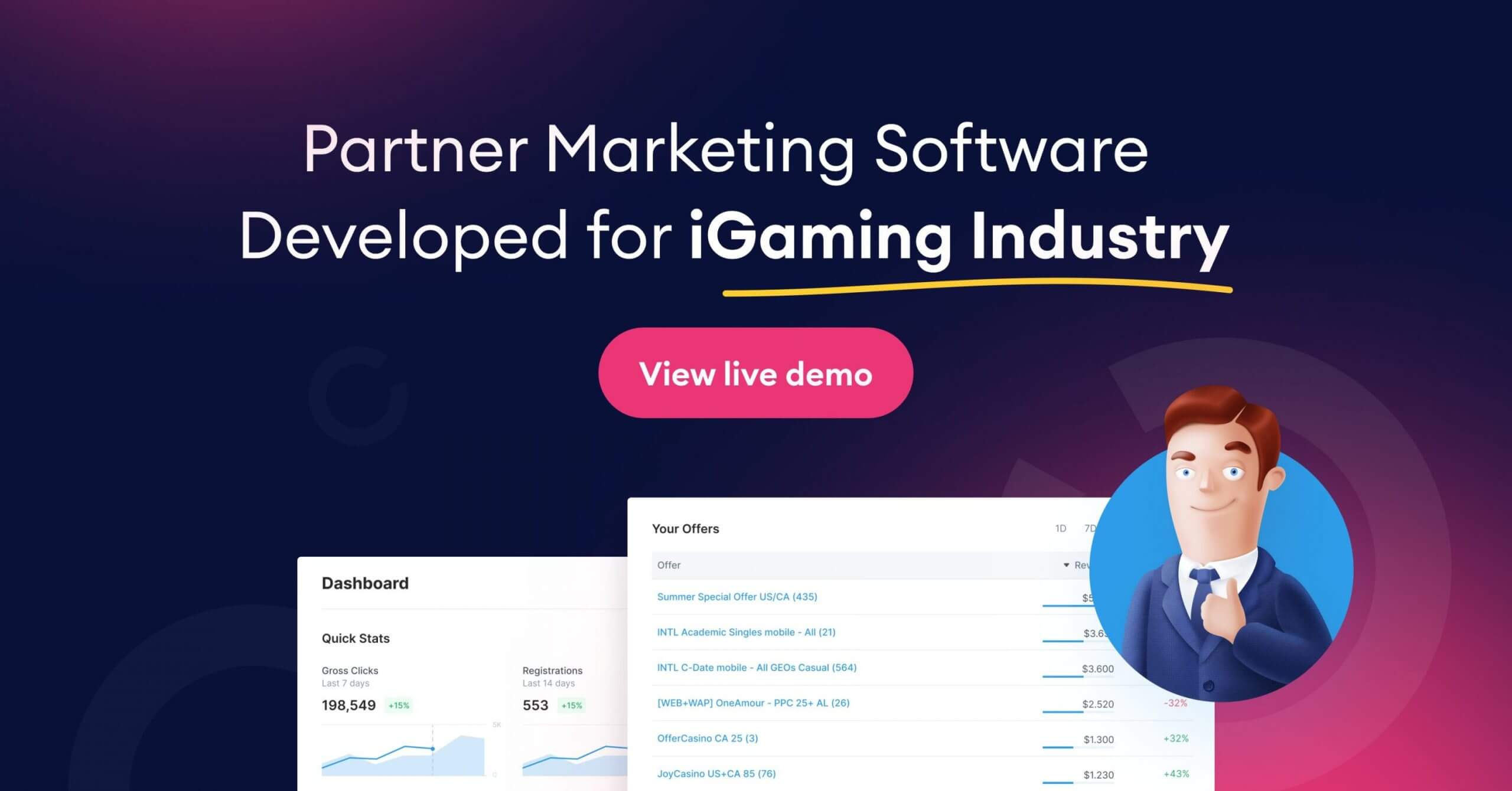 Last Updated on September 12, 2023