As an iGaming website operator, acquiring new players is essential to your success and growth. You need a steady flow of new customers engaging with your games and promotions to drive revenue and build your business. However, player acquisition is challenging and expensive in today's competitive landscape. You must cut through the noise to attract players and convert them into loyal long-term customers.
This article overviews the top player acquisition strategies for iGaming websites. By implementing a mix of these proven strategies, you can scale your customer base in a cost-effective manner.
You will learn to leverage social media, search engine optimization, affiliate partnerships, and retention marketing to acquire new players and maximize their lifetime value. You can achieve sustainable growth and gain a competitive advantage with the right strategies tailored to your needs and budget.
Affiliate Marketing: An Effective Player Acquisition Strategy
Affiliate marketing is an effective player acquisition strategy for iGaming websites. You can reach new potential players by partnering with affiliates – websites and influencers.
Affiliates promote your iGaming website to their audiences in exchange for a percentage of the revenue generated from any new players they refer. This performance-based model means you only pay for results. Some key steps to launching an affiliate program include:
Choose a network to manage your program. Networks like Rakuten Marketing and Awin already have large affiliate bases you can tap into. They handle payments, reporting and more.
Set your commission rates. Typically 15-35% of revenue is generated from a referred player. Offer higher rates for VIP players or during promotions.
Recruit affiliates. Promote your program on the network and contact relevant websites and influencers. Provide marketing materials to help them promote your brand.
Track performance. Use affiliate network software to monitor clicks, sign-ups, deposits and revenue generated from each affiliate. Pay affiliates on time and reward top performers.
Optimize. Review metrics to see which affiliates and marketing channels are most effective. Make changes to improve program performance over time.
With an optimized affiliate program, you can gain access to an army of affiliates promoting your iGaming website to their audiences. The more high-quality affiliates you have, the more new player sign-ups you'll see. Affiliate marketing should be a key part of your overall player acquisition strategy.
Leverage Affiliate Marketing to Obtain New Players
Leveraging affiliate marketing is an effective strategy for acquiring new players for your iGaming website.
Partner with affiliates and influencers in the gaming industry who can promote your brand to their audiences. Offer competitive commission rates, marketing materials, and reporting to motivate affiliates.
Run promotions and contests exclusively for affiliates to drive more traffic and sign-ups from their channels. For example, offer increased commission rates or bonus payments each month for the top referring affiliates.
Provide affiliates with marketing assets like banners, text links, images, and content they can use to promote your brand on their websites, email newsletters, social media, and streaming channels. Update assets regularly to keep things fresh.
Track affiliate referrals and optimize the program based on the performance of different affiliates and types of promotions. Pay affiliates on time and offer faster payments for top performers.
Consider a tiered affiliate program with higher commission rates for affiliates who drive high-value players. This incentivizes affiliates to promote your brand to serious gamers who will generate more revenue.
By partnering with affiliates, you can gain exposure to new audiences, drive more sign-ups, and acquire high-value players for your iGaming website in a cost-effective manner. With an optimized program, affiliate marketing should be an ongoing part of your player acquisition strategy.
Why Use Scaleo to Power Your Affiliate Program?
Whether you already have an affiliate program or are considering creating one, remember that Scaleo is the only affiliate software optimized for the igaming industry. Here are a few reasons you should consider it:
Scaleo's Powerful Affiliate Tracking Software
To run a successful iGaming affiliate program, you need robust software to track your affiliates' activity, calculate their commissions, and provide real-time reporting. Scaleo's affiliate tracking software has the power and flexibility to manage even the most complex programs.
Customizable Commission Structures
Scaleo lets you create customized commission structures tailored to your business needs. You can set up CPA (cost per acquisition), revenue share, and hybrid or multi-tiered models. Tiered structures allow you to pay higher rates for higher-value players. You have full control over determining commission rates, payment schedules, minimum payout thresholds and more.
Real-Time Reporting and Analytics
Scaleo's reporting dashboard gives your affiliates insight into their traffic, conversions and earnings in real-time. They can see metrics like clicks, sign-ups, deposits and net revenue to optimize their campaigns. As the operator, you gain valuable data on the performance of affiliates, campaigns, traffic sources and more to make strategic decisions.
Automated Affiliate Payments
Scaleo's payment automation engine calculates your affiliates' commissions and processes payments according to the schedule you define. You can pay affiliates via wire transfer, eWallet, PayPal, Skrill, Neteller, etc. Thresholds, payment caps and other controls help you manage risk.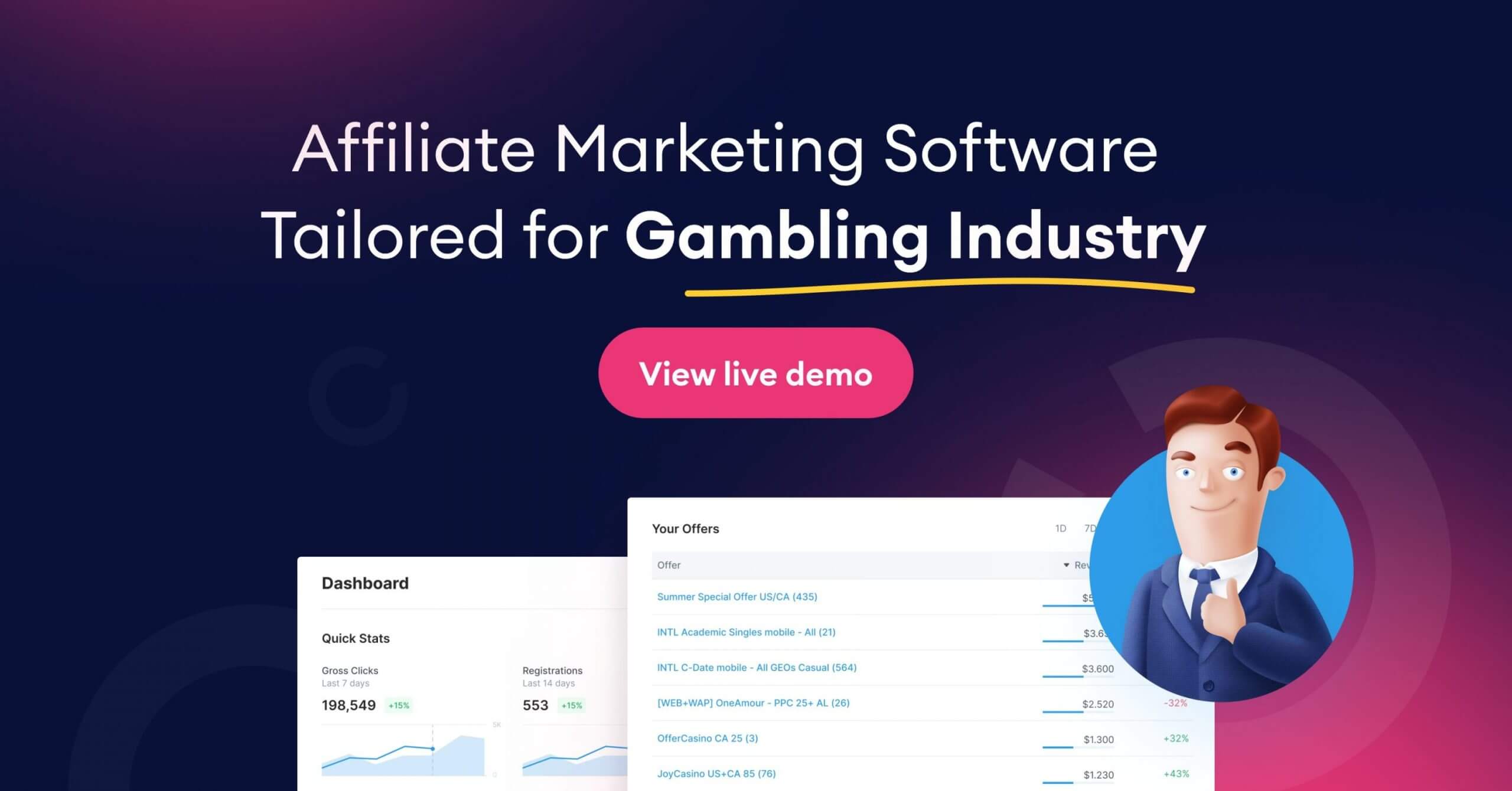 Scaleo is a proven, full-featured affiliate platform trusted by leading iGaming brands. Its robust tracking, customizable commissions, real-time reporting and payment automation make it a smart choice for powering your affiliate program. By partnering with Scaleo, you gain access to an experienced team dedicated to optimizing your affiliate channel and driving revenue.
SEO: Optimizing Your Website to Rank High in Search Engines
Optimizing your iGaming website for search engine optimization (SEO) is crucial to rank high in search engines like Google. SEO helps search engines find, index, and rank your website higher in the search results for relevant keywords and phrases.
On-Page Optimization
On-page optimization focuses on optimizing individual web pages. Ensure your page titles, URLs, headings, and content contain important keywords. Use semantic markup like HTML5 to help search engines understand your content. Include alt text for images and internal links to connect related content.
Off-Page Optimization
Off-page optimization builds quality backlinks to your website. Guest blogging, link building, and influencer marketing on other authoritative websites in your industry help search engines determine your website's authority and credibility.
Technical SEO
Technical SEO ensures your website is optimized for search engines to crawl and index. Fast page load times, secure hosting, mobile-friendliness, URL structure, internal linking, and XML sitemaps contribute to technical SEO. Fix any errors from tools like Google Search Console to improve visibility.
Content Creation
Creating high-quality, keyword-optimized content gives search engines more pages to index and rank. Blog posts, videos, and other media discussing topics related to your business and industry should be published regularly. Interlinking to other internal content also helps search engines discover your website's content.
You can improve your website's visibility in search engines by focusing on on-page and off-page optimization, technical SEO, and consistent content creation. An SEO strategy tailored to your iGaming website and target keywords will help you gain more organic traffic from search engines.
Pay Per Click Advertising: Targeting Players at Scale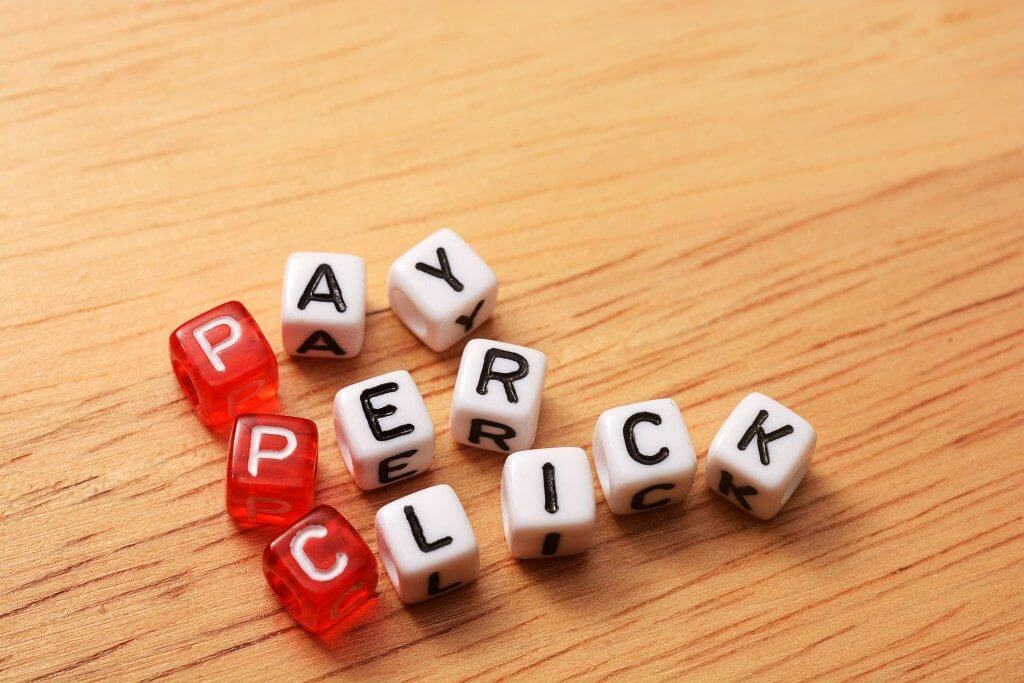 Targeting Players Through PPC Ads
Pay-per-click (PPC) advertising allows iGaming companies to reach new players at scale. By bidding on relevant keywords and placing ads on search engines like Google, Bing, and Yahoo, you can target players actively searching for casino games and betting opportunities.
When setting up a PPC campaign, focus on:
Choosing keywords based on your game and bet offerings, location targeting, and player interests. For example, bid on phrases like "online slots," "roulette strategies," or "football betting tips."
Crafting eye-catching text ads with compelling copy that highlights your key features and promotions. Include a strong call-to-action like "Play now!" to drive clicks.
Bidding competitively on keywords based on their popularity and your budget. Monitor performance and make adjustments to maximize your return on investment.
Driving traffic to customized landing pages on your website tailored to different ad groups. The content and offers on the page should match what was promised in the ad.
Remarketing to players who visit your website but don't sign up. Place ads to re-engage them across the web and social media platforms.
Optimizing your campaign through A/B testing of ads, adjusting bids, and refining targeting parameters. Review key metrics like click-through rate, cost-per-click, and conversion rate to improve results.
When executed well, PPC advertising can deliver a steady stream of new players to your iGaming website. By understanding your audience, choosing the right keywords, and optimizing based on performance, you'll achieve a high return on your advertising spend through increased sign-ups and deposits. Continuous refinement and testing is key to success.
Social Media Marketing: Engaging Players on Multiple Platforms
Leveraging Multiple Platforms
To effectively engage players and drive acquisition through social media, utilize platforms where your target audience is most active. For iGaming, focus on:
Facebook: Create a business page to post updates, share content, advertise promotions and engage players. Run contests and giveaways to increase likes and follows. Join relevant Facebook groups to participate in discussions and promote your brand.
Twitter: Build a following by tweeting news, tips, promotions and engaging with players. Use hashtags to increase visibility. Run retweet contests and giveaways to gain new followers.
Instagram: Post engaging photos and short videos showcasing your games, brand and community. Use hashtags and location tags to improve discoverability. Collaborate with influencers for promotions and contests to tap into their audiences.
YouTube: Create a channel to post-game trailers, "how to" videos, player spotlights and more. Engage viewers by replying to comments and running video comment contests. Collaborate with gaming YouTubers to be featured on their channels.
Diversifying across platforms allows you to reach players with different interests and habits. Promoting your content and brand consistency across social media, with a cohesive style and voice, will significantly impact your player acquisition and community growth efforts. For the best results, post regularly and engage authentically with your followers. Social media marketing can be an invaluable strategy for iGaming businesses when done well.
Conclusion
There have many effective player acquisition strategies for iGaming websites to consider. Focusing your efforts on a multi-channel approach, optimizing your SEO and content for search engines, building a social media presence, and offering promotions and bonuses are all proven ways to attract new players and keep them engaged.
By diversifying your acquisition methods, continually optimizing based on key metrics, and providing a great user experience, you can build a loyal player base and a successful iGaming operation. With so many options available, the key is testing different strategies, learning what resonates most with your target audience, and allocating resources to the approaches that generate the highest returns.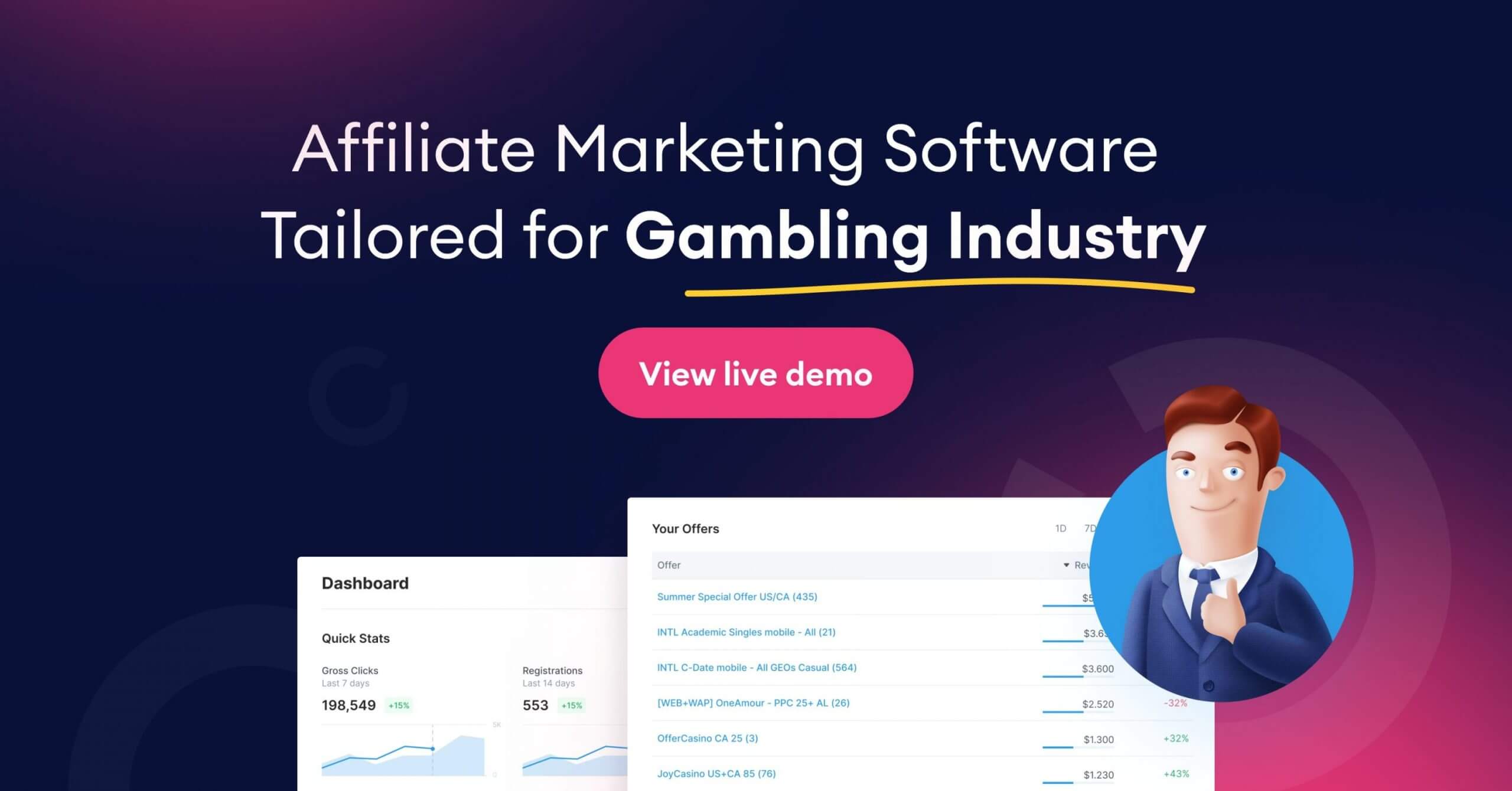 Player Acquisition Strategies FAQ
What are the most effective player acquisition strategies?
The top player acquisition strategies for iGaming websites include:
Search Engine Optimization (SEO): Optimizing your website to rank higher in search engine results pages (SERPs) for relevant keywords. This can drive organic traffic and new player registrations.
Pay-Per-Click (PPC) advertising: Bidding on keywords to show ads to potential players. This paid advertising approach can quickly drive targeted traffic and conversions.
Social media marketing: Engaging players and promoting your iGaming website on platforms like Facebook, Instagram, and Twitter. This can raise brand awareness and prompt social referrals.
Affiliate marketing: Recruiting other websites and influencers to promote your iGaming website to their audiences. This partnership model rewards affiliates for driving new player signups and activity.
Email marketing: Building an email list of subscribers and promoting new games, bonuses, and promotions. This direct marketing method keeps your iGaming website in front of engaged players.
How do I optimize my budget across player acquisition strategies?
To optimize your player acquisition budget: Focus on the strategies that drive the highest return on investment (ROI) through new player registrations and deposits. Continually measure and compare the performance of each strategy. Diversify your budget across multiple channels to mitigate risk. Do not rely on a single source for all new players.Negotiate the best rates and commissions with advertising and affiliate partners based on your key performance indicators. Look for win-win relationships. Make data-driven decisions by closely tracking key metrics like cost per acquisition (CPA), lifetime value (LTV), and customer acquisition cost (CAC). Know your numbers.
Last Updated on August 23, 2023