Building an affiliate network from scratch may sound overwhelming at first. Are you looking to build your own affiliate marketing network but don't know where to start? There will be certain business and technical challenges to overcome along the way, but don't worry, the good news is that Scaleo's software can handle both, if you want to start from scratch.
The Definition of an Affiliate Network
An affiliate network is a platform that connects those who have offers but do not want to advertise themselves with those who can advertise those offers. In this way, each party can focus on what they are good at, which is maintaining quality offers or advertising practices.
Generally speaking, a third-party marketplace that supports marketing agreements is called an affiliate network.
In other words, an affiliate network acts as a middleman or "broker" for publishers and advertisers. Strong affiliate networks result in a win-win situation for all parties. Brands and agencies get more exposure, and affiliates get leads and sales.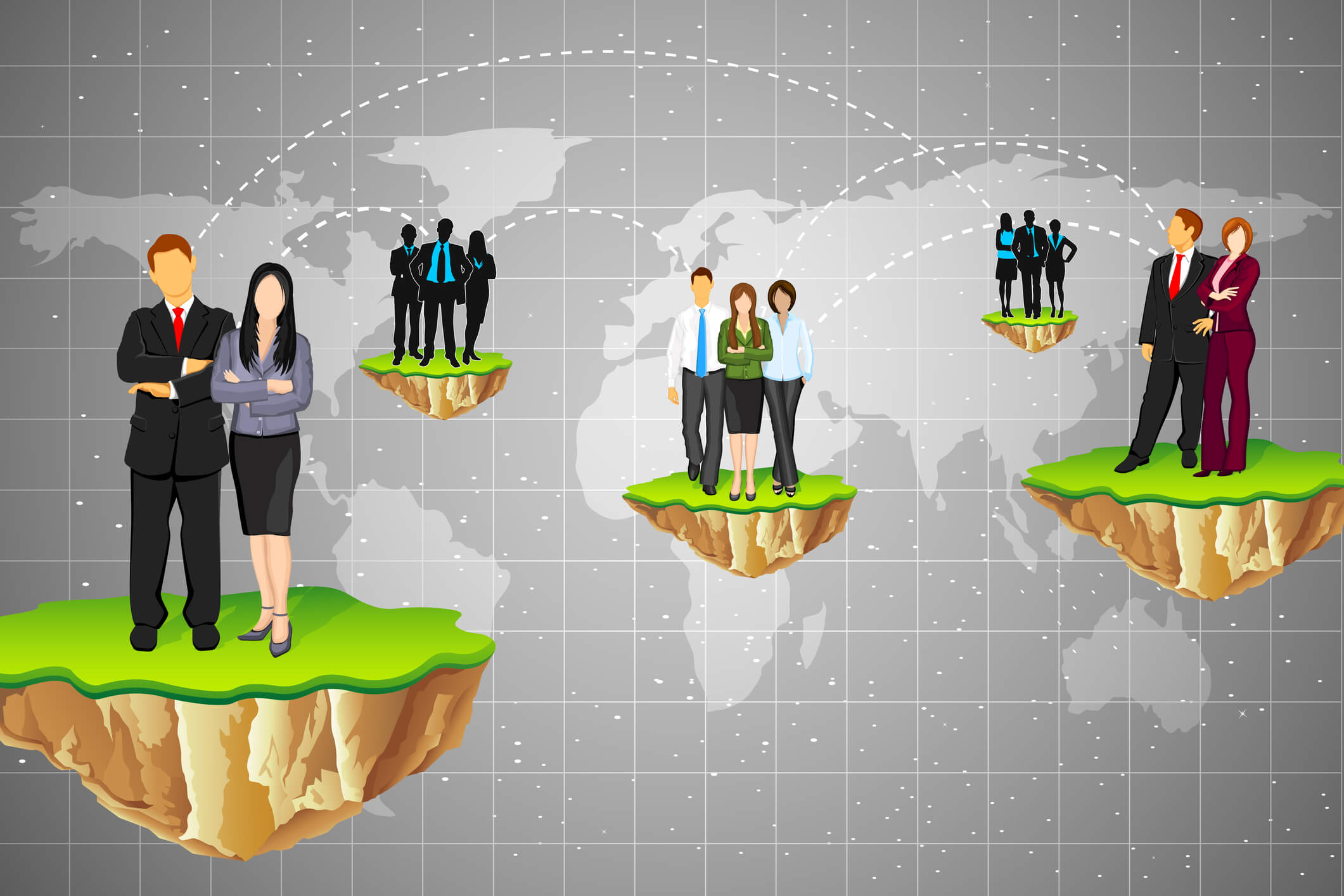 The cost-per-acquisition (CPA) network simplifies the process of matching affiliates with suitable offers and brand partners. As an affiliate, you earn money without having to do anything in return. Companies get instant access to their chosen partner's followers so they can promote their products and services.
Why should you start your own affiliate network?
There are a number of reasons why you should consider building an affiliate network.
Case 1: Let's say you already have a lucrative affiliate marketing base. You have created a steady stream of relatively passive income as an affiliate marketer through hard work and determination. You have proven that you are able to gain the trust of your audience, network with advertisers and businesses, and understand internet marketing. Perhaps it's time to capitalize on this experience to increase your earnings potential.
Case 2: You want to expand your brand's reach, but only on your terms. Affiliate relationships can help your brand reach new customers and grow quickly. On the other hand, third-party affiliate platforms have terms and fees. Building your own network may be costly and time-consuming, but it can pay off in the long run.
Case 3: You are an advertising agency looking to start your own business. Many agencies rely on intermediaries to connect and track their affiliate marketing activities. You will most likely bring in a large number of brands yourself. However, they lose a portion of their commissions to third-party networks. Cut out the middlemen and make more money by investing in building an affiliate network.
What do you need to build an affiliate network?
So now, you are wondering: how do you build an affiliate network or even an affiliate program?
Although building your own affiliate program can be a very lucrative business, the money does not come all that passively. First and foremost, you need to have good offers. Then, promote them. You also need to recruit affiliates, preferably the best in your niche, to see results.
In the meantime, you need to keep track of all conversions, payouts, traffic quality, affiliate performance, and other details.
And for that, you need to use the best tracking systems available. Running an affiliate network is similar to running any other business, except that it's all about numbers. That's why you need to have accurate stats, to make data-driven decisions.
So, where do you start? What should you focus on?
We will point you in the right direction!
Begin With Niche-Specific Partners
You can be sure that you will not be able to attract marketers to your network if you do not have access to attractive offers. Promises will not convince them because there are so many other affiliate networks around, you simply need to stand out and deliver.
Marketers already have a selection of affiliate network partners with whom they can make good money. What's worse, the number of experienced digital marketers is limited. That keeps them pretty busy.
They do not have time to swipe through millions of offers to pick a good one. If they want to join a network with lots of high-quality, re-sellable offers, they should join a network that already has many of them.
How and why should you recruit partners who specialize in a particular niche?
Affiliate networks, just like affiliate marketers, should specialize in one vertical, e.g. mobile games, igaming, apps, nutrition, crypto, etc. If you try to cover a wide spectrum of offers and niches, you will not have much success.
It is always a good idea to create a CPA affiliates network specializing in a particular industry. This way you can find experts in a certain field who are looking for offers they know how to promote.
Remember, that affiliate networks give brands access to some of the most successful marketers in the world who would not be willing to work with them exclusively. Therefore, there is still a need for qualified marketers who can jump-start the sales charts.
So if they do not come to you, where should you start?
By forming partnerships with advertisers. It's important to understand which advertisers are vital to your business.
Of course, big brands with big budgets and big demand would be ideal, but they are most likely too big to work with another affiliate network anyway, let alone a new one. Most likely, they already work with some established ones and are happy with them.
Therefore, specialization or a vertical (niche) could be your most valuable asset. Look for partners and advertisers in the niche, preferably those who already have a good amount of traffic, and build a relationship with them.
How Can You Safeguard the Brand Reputation of Your Advertisers?
Advertisers do not seem to have much to lose with affiliate advertising. They do not pay you if you do not make sales. But the truth is more complex, and you should still proceed with caution. Advertisers may be concerned about the placement of their ads and will undoubtedly track referrals – that is, where the traffic is coming from.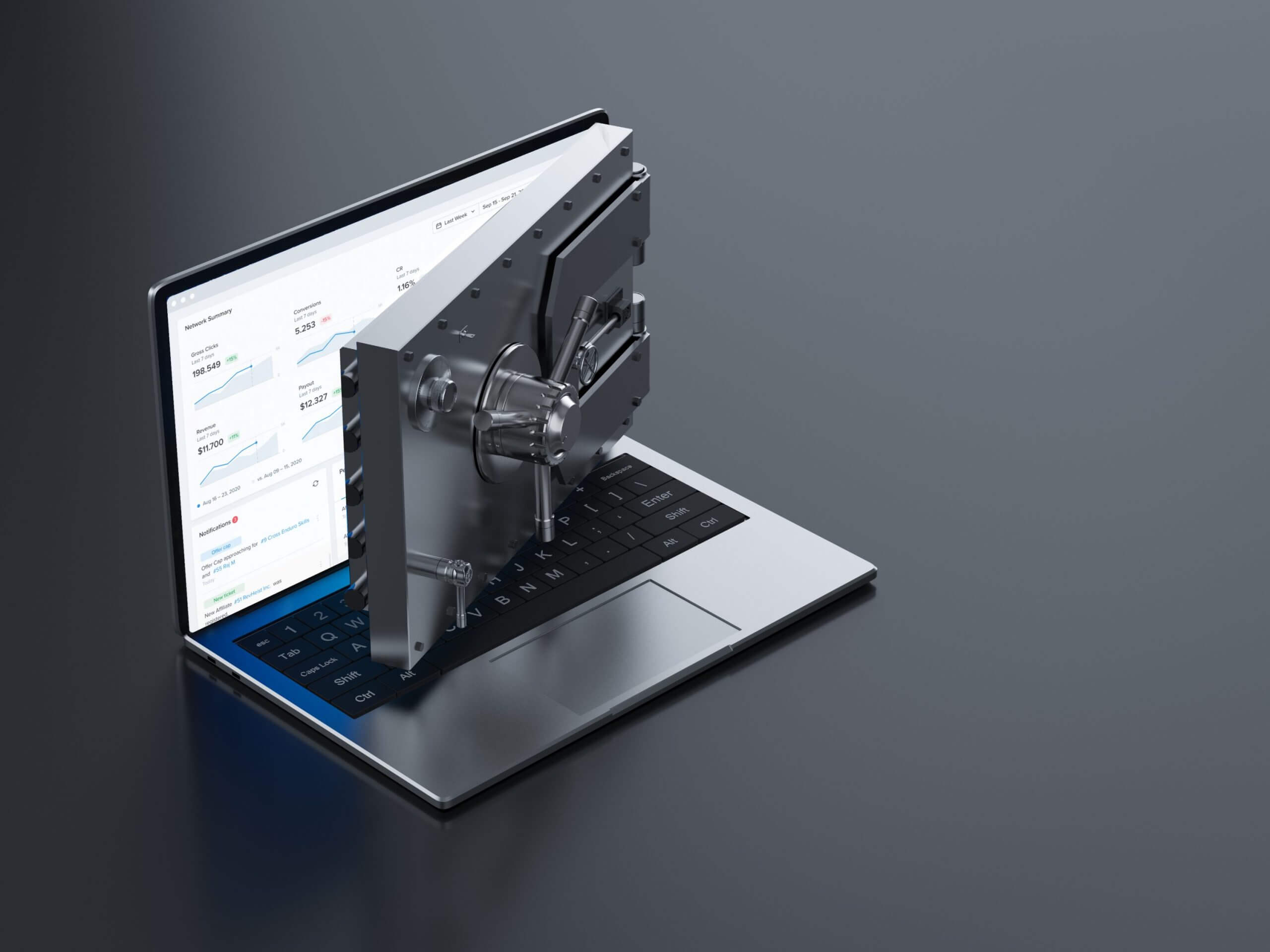 Let me give you a concrete example. Last year, YouTube suffered losses because large companies abandoned their advertising platforms.
Why?
Because some companies' ads were accompanied by inappropriate videos that put them in a negative light, to say the least. If a marketer believes that his product is an important part of his brand, he will be very careful where he places ads.
Don't overlook the possibility of fraud.
Advertising fraud can be a major problem for affiliate networks. While cost structures such as CPM can protect networks from the financial impact of ad fraud, the extent of fraud in mobile acquisition and lead generation campaigns is quite different.
If your partners only send you bot traffic, you risk losing advertisers when they see little to no profit, or worse, paying for low-quality leads that never make any money. This is where anti-fraud technology comes in to keep malicious bots at bay.
Ask yourself these essential questions:
Do you have enough experience to build an affiliate network?
Do you have something to offer the advertisers?
That's right. If you are just starting out, you have nothing to offer. So if you have heard of affiliate networks and think it might be good for you, our biggest advice is: first, gain experience in Internet marketing and sales. Running an e-commerce business or becoming an affiliate marketing superstar would be ideal.
Why?
Because if you know how to generate traffic and conversions, that is what you can offer advertisers and lure them to join and present you with their offers. It's expected to first show that your network is generating revenue and then move on to the second step, which is:
Find Affiliate Partners
After finding advertisers and proving that your network is profitable and worth their time, you need to find affiliates who can help you keep your performance up as you cut back on your own advertising.
You should have some good numbers ready while pitching your network to affiliates. They want to know if the offers are worthwhile.
What can you do if the offers aren't all that good, though?
If they seem promising, collaborate with your partners to improve them by changing copy, images, creative assets, etc. Otherwise, if you see that your conversions are sluggish, you'll have to go and find some better offers and advertisers.
Good offers might pique people's curiosity, but there's more to an affiliate network's success than that.
The payment system, for example, should be transparent. You must ensure that the affiliate understands all the commissions and pricing structure before jumping right in. To keep marketers on board, you'll need to be as flexible with payments as possible.
Pay on time or when they request it, or, once again, establish clear guidelines that they can live by. Furthermore, negotiate good terms with advertisers and offer the highest possible commission.
That's a lot of work—and we're not finished yet. Are you still with us?
Next, assuming everything is up and running and you already got this far, how do you know how well everything is working?
Keep an Eye on Your Network
You must track and gather reports on every aspect of the network's performance. After all, actual money is hidden behind conversions and other numbers. You'll want to utilize trustworthy affiliate marketing software that works with affiliate networks.
Scaleo, for example, provides the tracking system that affiliate networks require.
Build a Lucrative Reward System
One of the most common misconceptions is that affiliates exist solely to earn affiliate commissions. Payouts are vital, but they may not be enough to keep partners in your network for an extended period of time.
Affiliates are constantly on the search for networks that provide the best rewards. You want affiliates to stick with you for a long time and be happy along the way.
Less experienced affiliates are more likely to switch marketing partners and methods frequently before finding their groove or leaving the industry altogether. To keep your network from becoming a victim of affiliate churn, you might want to come up with an effective long-term incentive plan that works for you.
Scaleo, for example, offers a variety of payout mechanisms, including cost per click (CPC) and cost per thousand impressions (CPM) campaigns. Including multi-tiered rewards and incentive-based targets can help increase affiliate motivation and performance. Multi-level tiered commission structure can keep the affiliate motivated to stay longer, since he will be generating passive income on top of his own.
Using partner tracking software like Scaleo to correctly monitor your affiliates ensures that you're sending your best offers to your best performing partners. And, if you have a few partners who aren't performing well, you might want to seek alternate marketing strategies to assist them.
If you use an affiliate management system, your partners can track their own performance and progress toward earning commissions and other bonuses. Nothing can be more motivating for affiliates than seeing the numbers grow in front of their eyes.
Real-time performance tracking levels up your affiliate program, encouraging more active engagement and focus from your affiliate partners. When your partners see that you are going out of your way to help them succeed, they will reward you with their loyalty.
Distribute workspaces to users.
Workspaces and multiple users allow you to give affiliates who join your network a limited amount of access to your network.
Workspaces allow you to combine offers in whatever way you desire and expose them to the affiliates of your choice. You can also share all of your offers, including landing pages, if some of your partners have them.
You can encourage affiliates to track their own performance and work on their offers using multi-user access. Even if they use the same offers, they will only see the results that they have produced.
Deliver real-time reports.
You may use these real-time reports to show affiliates their performance.
Shared reports are a very strong tool that is being used by an increasing number of affiliate networks.
There is another approach available that does not require you to add all of your affiliates as users. Instead, you establish a campaign for each offer for which an affiliate signs up. This could be a direct linking offer or a lander offer.
Next, provide the affiliate with the campaign URL for the campaign you just generated. From the affiliate's point of view, it is their offer URL, which they can include in their own tracker if they like to do so.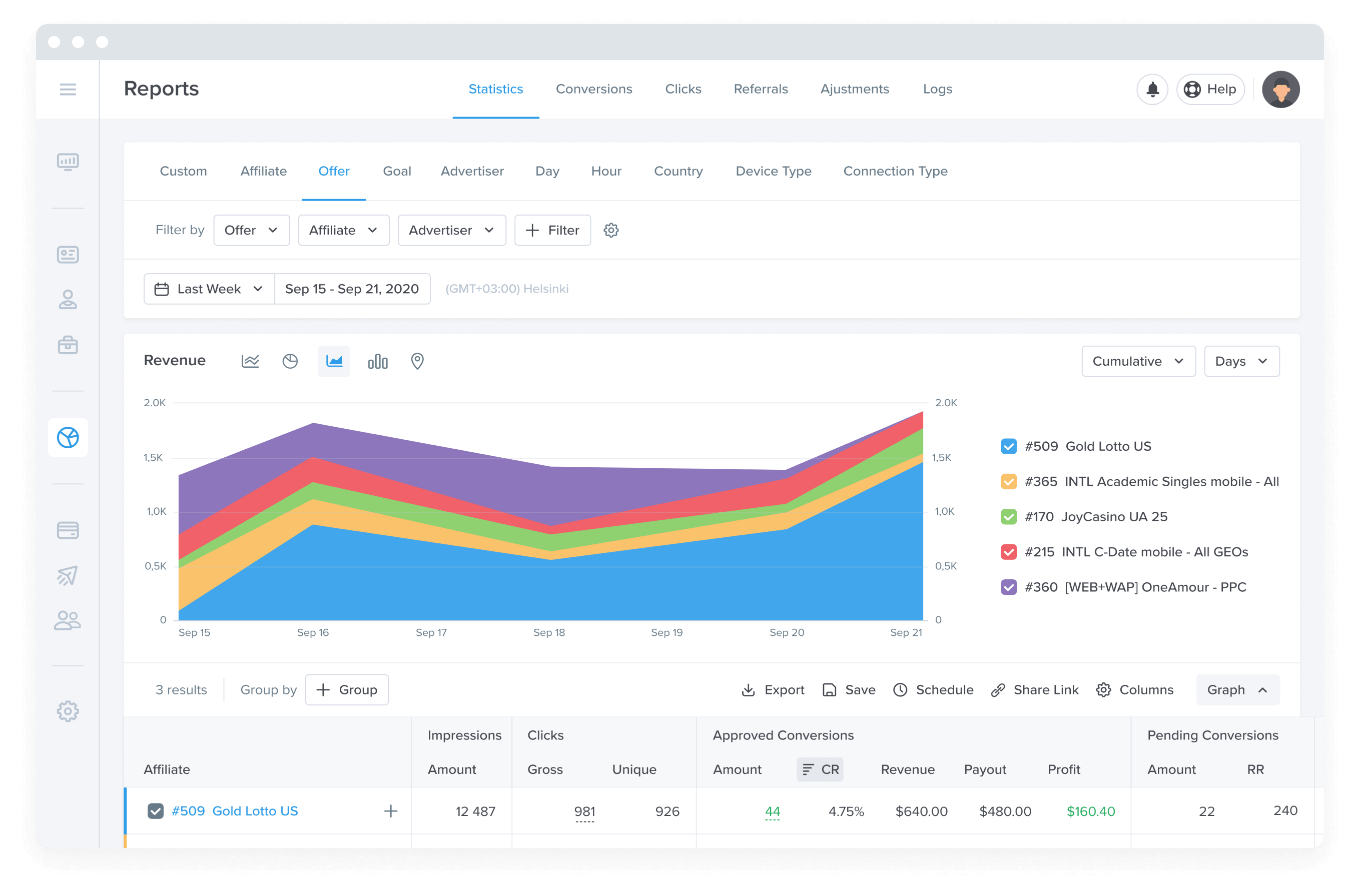 Do you want to be a part of the development of a brand-new solution for managing your own affiliate network?
We, at Scaleo, know everything there is to know about tracking.
Managing your affiliate network necessitates the same level of stability, user-friendliness, and database strength as tracking your affiliate programs.
Of course, if you don't know how to build an affiliate program – read this post.
We pay close attention to our customer's demands and respond appropriately.
Establish clear expectations
Your affiliates are a natural extension of your business. They are, in effect, in the customer-facing section of your affiliate network. You owe it to your partners to ensure that their messaging reaches their intended audience.
As a result, it is up to you and your staff to establish clear expectations for any affiliates interested in joining your network. This means setting goals and objectives for each member of your network, such as keeping your brand and providing high-quality material. This is what you need to do.
To keep all offers up-to-date, you will also need to guide your affiliates with product line updates and changes.
Be prepared to terminate any affiliates that break your terms and conditions or endanger the image of one of your brand partners in any way. Brands do not want to win new customers while destroying their reputation. You'll be better off if you keep your brand partners satisfied and break ties with any suspicious affiliates.
This entire post brings us to the bottomline of one essential quation that was probably in your head all along:
Is it easy to create your own affiliate network?
Yes, if you have any experience in digital marketing, you can manage an affiliate network, at least on a technical and business level. If you are totally new to the world of digital marketing and referral systems or tracking software in general, you will have a hard time learning all the nuances of the industry.
The more experience you have in this field, the easier it will be for you to get ahead quicker.
Conclusion
I hope this post has helped you understand how to build an affiliate network from scratch. Starting an affiliate network requires a well-balanced blend of expertise, experience, and dedication. We never claimed that it would be easy. But if you make it to the end of the tunnel, you will be rewarded with a long-term source of income. It's a win-win situation for your business, brand partners, and affiliates.
Just be on the lookout for new partners and strategies to grow your affiliate network constantly. The rest will be easy when you use an affiliate network solution like Scaleo to power your business.
Ready to get started? Try Scaleo free for 14 days or schedule a demo call to see how you can start your affiliate network from zero in a few simple steps.
Last Updated on October 10, 2023