Now that you have added an affiliate program to your website (for example, using affiliate marketing software like Scaleo), you probably wonder where to promote your partner program and where to find affiliates.
In this article, we'll share a few places where you can promote your affiliate program, expand your brand awareness, and present your company to a larger number of potential customers.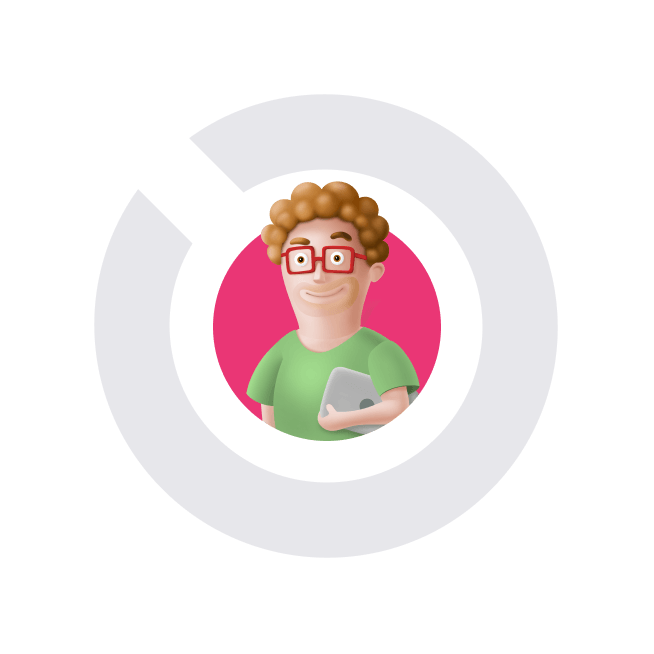 Starting an affiliate network – don't miss the entire full guide:

Part 1: Where to Find Affiliates?
Part 2: Where to Find Good Offers
Part 3: Affiliate Network Technical Basics
Part 4: How To Pay Affiliates?
Part 5: Where to Promote Your Affiliate Marketing Program?
Part 6: Where to Get Quality Traffic?
Part 7: Performance Marketing Software – What You Need To Know
Part 8: Why You Need a White Label Affiliate Marketing Software
How To Ensure Your Partner Program Will Be Successful?
There are several different approaches that you can use to advertise your affiliate program, but there are a few specific things that you should bear in mind to ensure your promotion is successful.
You should never be dishonest with your affiliates.
Remember to always pay on time.
Have a very clear TOS and payout structure.
Offer generous commissions to encourage participation.
Offer bonuses, incentives, and commission structures for active and successful affiliates (this will allow you to onboard successful and popular influencers with a big following base).
11 ways to promote your affiliate program
Now that we have covered the basics and assuming your affiliate program is perfect and ready to go, let's see where you can promote it.
1 – Email Campaign
Email marketing is one of the most important ways to promote your online business. Email campaigns are easy to draw traffic to your website, share your content with your customers, and engage with your audience.
As potential affiliates subscribe to your email list, they're searching for content to help them earn more money. This is prime time to introduce them to your affiliate program or to remind consumers that you have an affiliate program.
The secret to success here is highlighting your affiliate program's benefits, outlining the commission and payout structures, and making the affiliate program easy to join.
Or, create a special email campaign to let your current customers know about your affiliate program.
If you have a decent mailing list, to begin with, it's time to let your entire database know about your affiliate program. You may be shocked to see how many satisfied customers you have onboard who are eager to help you and start promoting your brand right away.
The nice thing about affiliate marketing is that your affiliates don't have to own a blog or website. They can just share your affiliate links on social media, email their friends or family, or post on various online forums to help promote your company.
It's a brilliant idea to warm up your email database by providing a special limited-time higher-than-the-normal commission for your affiliate program to get started.
You should also take the time to segment your email database to ensure that you eliminate any disgruntled customers.
Take out your most pleased and faithful customers so that you can directly email or call them to invite them to your affiliate program on an individual basis, rather than simply email your entire database with a "non-personalized" message.
A more customized approach typically works well when hiring affiliates.
2 – Submit your program to affiliate directories
According to amnavigator.com, 18% of affiliates find out about affiliate programs that they can potentially join from "affiliate directories."
Below we have put together a list of affiliate program directories where you can list your affiliate program and therefore benefit from additional exposure.
It's worth taking the time and listing your program, as you will only be doing this task once and benefit from the results for many months to come.
https://blog.affiliatetip.com
https://www.affiliatefirst.com
https://www.affiliatelister.com
https://www.affiliateseeking.com
https://www.sponsorplus.net
https://www.affiliateguide.com
https://www.affiliateprograms.com
https://www.webaffiliatesdirectory.com
https://www.affiliateshowcase.com
https://www.esponsors.ws
https://www.affiliatesdirectory.com
https://www.twistdirectory.com
https://www.associateprograms.com
https://www.becomeanaffiliate.com
https://www.bestaffiliateprogramreviews.com
https://www.globalaffiliateprograms.co.uk
https://www.lifetimecommissions.com
https://www.top-affiliate.com
https://www.twistdirectory.com
https://www.webmastershelpcenter.net
3 – Join Affiliate Networks
One of the easiest ways to easily hire a bunch of affiliates is to propel them into major affiliate networks like CJ, Linkshare, and Shareasale.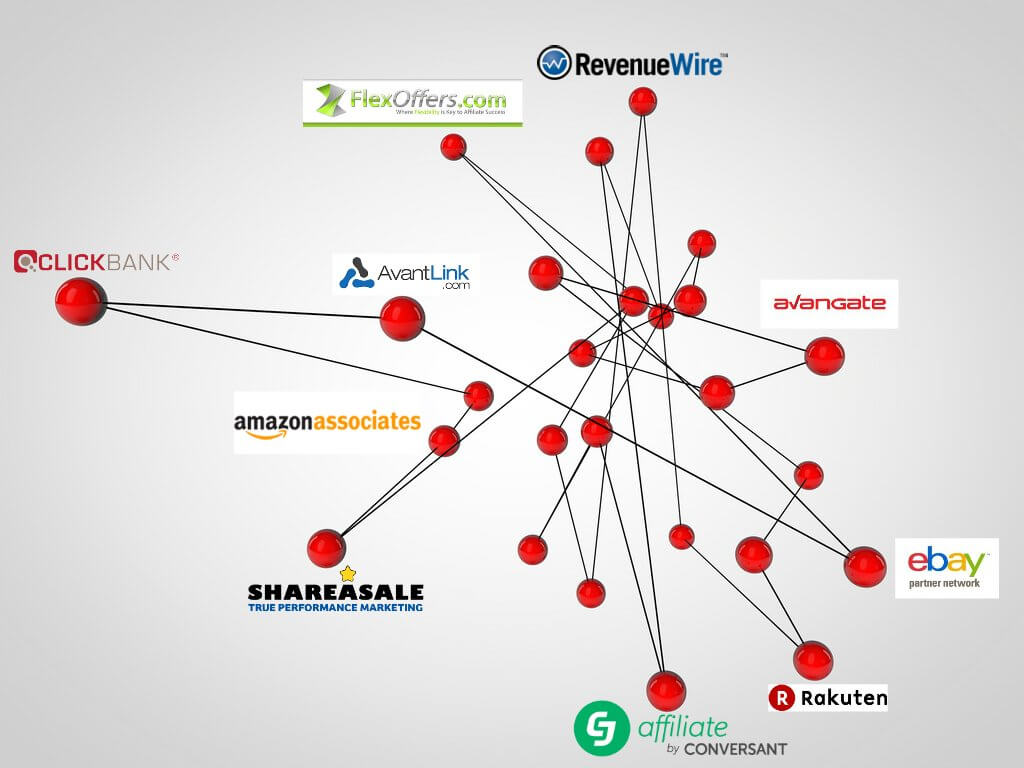 Using their recruitment tools to send out pending offers, their email follow-ups are a great way to build a program with affiliates in your niche.
I do believe in the screening of affiliates who apply to your program on any network, simply because there will be all sorts of individuals applying.
Therefore, you will want to select who is suitable for your business.
In my opinion, CJ's recruitment tools are better suited to sending "offers" to prospective affiliates by region, category, and even a keyword in their URL. For example, someone with a "dating" keyword in their URL is likely to be a successful dating niche affiliate.
If you're interested in growing your program as quickly as possible, nothing out there rivals CJ's recruitment tools. Once you see pending affiliates, you must send them a follow-up email to approve their participation.
It may take a lot of time, but that's exactly what your affiliate manager can do to maximize the network. If they're not using this process, I think they're wasting the opportunity.
4 – Roundup Posts and Resource Pages
Many blogs write "roundup posts" every so often where website users can try out various resources that could support them in their businesses. Some businesses are now developing resource pages on their websites that are dedicated to the tools and services that their followers can use.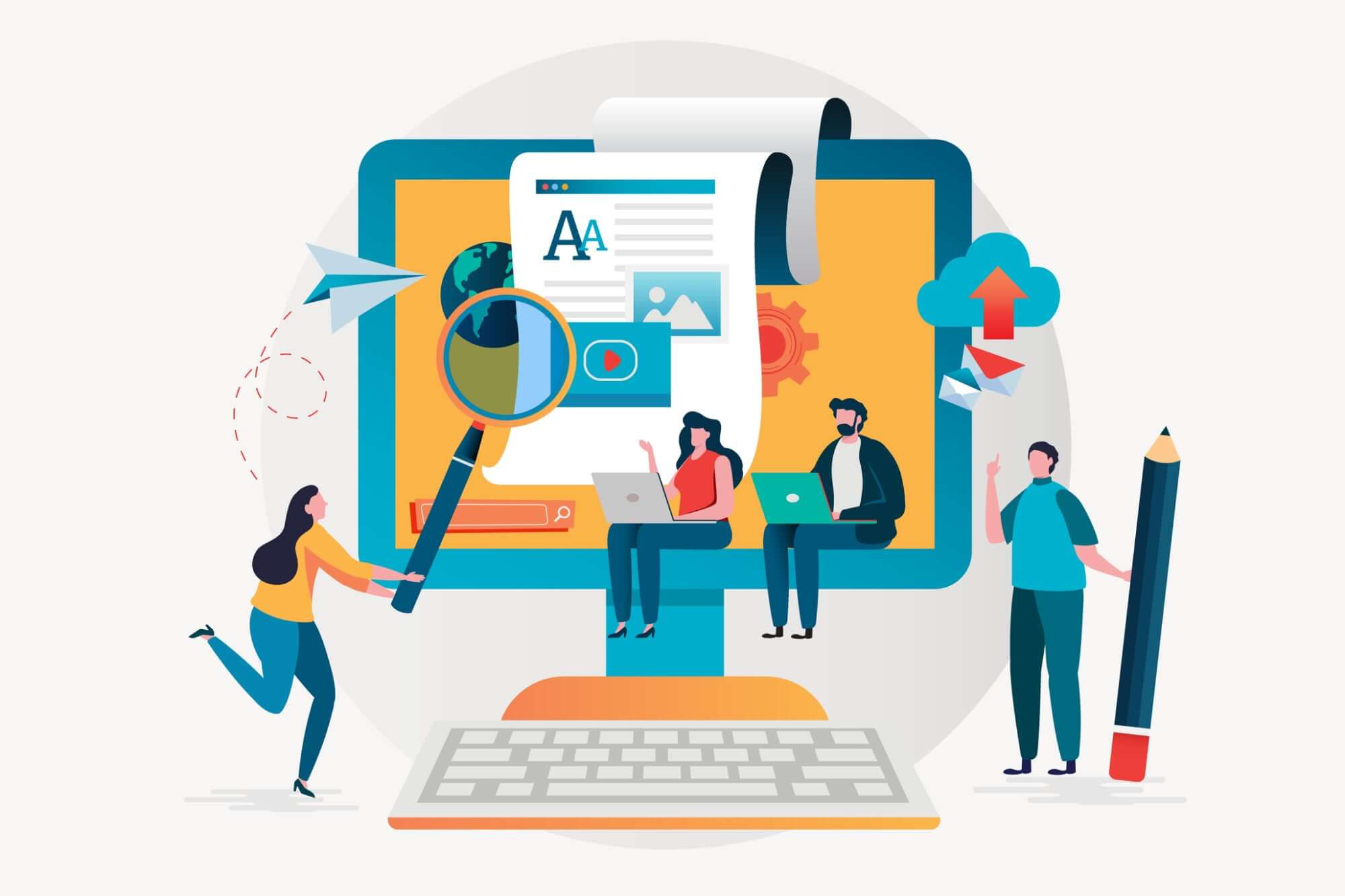 These "resource pages" are prime time for affiliate links!
Make sure to provide a short overview of your affiliate program's products, the average price of the products, and the commission bloggers will receive per sale.
You can also bind services to your affiliate links and any discounts or free trials that users may get from your links. This page should serve as evergreen content and should be updated continuously to provide visitors with reliable, up-to-date information.
5 – Guest Blogging
Guest blogging is a great way to link to your website, gain brand exposure, and network with other businesses in your niche.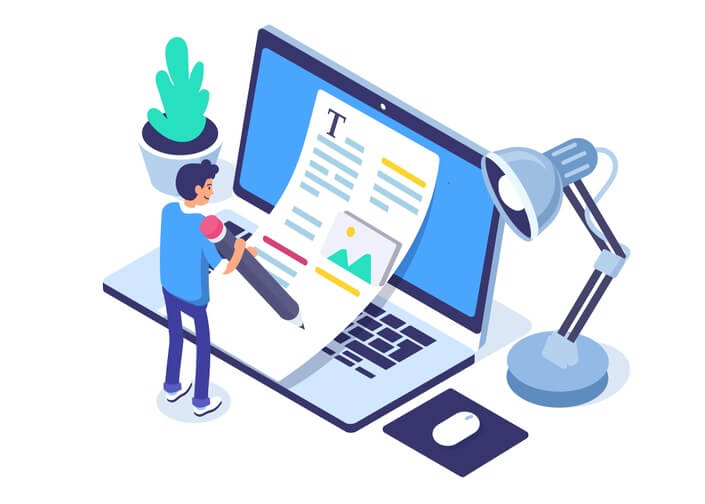 But did you know that guest blogging is also the perfect way to share your affiliate program with a wider audience?
Before you add information about your affiliate program to your post, be sure to discuss it with the owner of the website you are writing a guest post for. The secret to any major partnership is communication, so you want to make sure that the inclusion of that information is clearly stated and understood by all parties.
Also, be sure to find out if it's okay to include the affiliate links in your guest post.
6 – Take Advantage of Social Media
To put it in plain words: join the Facebook and LinkedIn groups related to your company and promote your affiliate program there. Yes, it's just this easy. But there are more steps involved.
Social media offers you the ability to get in touch with your future affiliates in a cost-effective manner. Try to help them with their issues, write tips and tricks, and you can indirectly promote your own affiliate program as well.
Famous social networking websites such as Facebook and LinkedIn are some of the best-marketing outlets as an affiliate. You can browse for groups that are closely connected to the niche where your product lands. These groups are one of the most successful ways to expand organic audiences' reach for the product.
How are you currently searching for a particular group?
Let's say you have an affiliate program related to B2B digital services, so you need to look for groups related to web design, web creation, digital marketing, web hosting, etc. And obviously affiliate marketing, because this is where your potential affiliates hustle.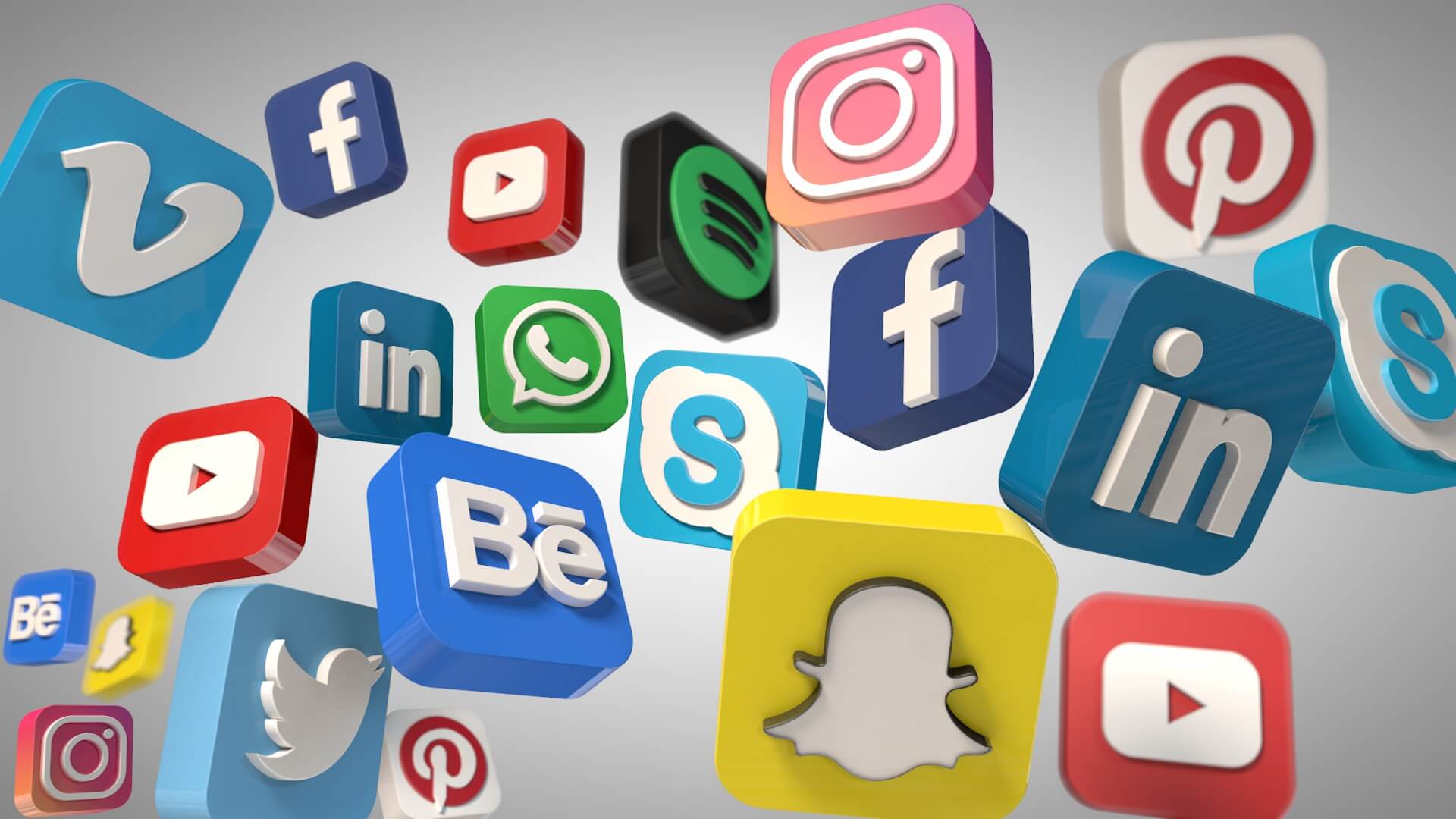 This way, you would be able to reach your affiliate market to the right audience without any expenses.
LinkedIn
LinkedIn is a fantastic place to meet people and network in general. There are a number of LinkedIn groups in the affiliate industry and even blogger groups. You can post discussions, engage in discussions, and interact with people who may be interested in being your affiliate.
However, you've got to do it in a fairly subtle way to be successful.
It's also an indirect advantage of networking on LinkedIn, although many people are only using it for that reason. In my opinion, you need to connect with people (and not companies) because then they'll see where you're working and discover your affiliate program, and maybe they'll be interested in joining.
More of a gentle approach is best practice, but sometimes you just come out and say, "Would you be like to join our affiliate program and make some money?" – and it works!
Twitter
You can also find influencers on Twitter and convert them to your company's affiliates. By searching for different keywords on Twitter, you can see who's talking about niche-related keywords and follow them. You should start commenting, re-tweeting, and engaging with their content.
They can follow you back if you post useful content of your own.
They will then see that you're an affiliate manager or that you have an affiliate program that they can benefit from. Once you know them well enough, you can send them a direct message and ask them if they are interested in joining your affiliate program.
7 – Recruit Affiliates Through Paid PPC Campaigns
Every day, people search for different types of affiliate programs in search engines, such as:
Dating affiliate programs
Wellness affiliate programs
Hosting affiliate programs
Insurance affiliate programs, etc.
If you run an affiliate program in a niche, it just makes sense to run PPC ads on Google Adwords and Bing.
Your ads will be targeting people who are looking for phrases of this kind.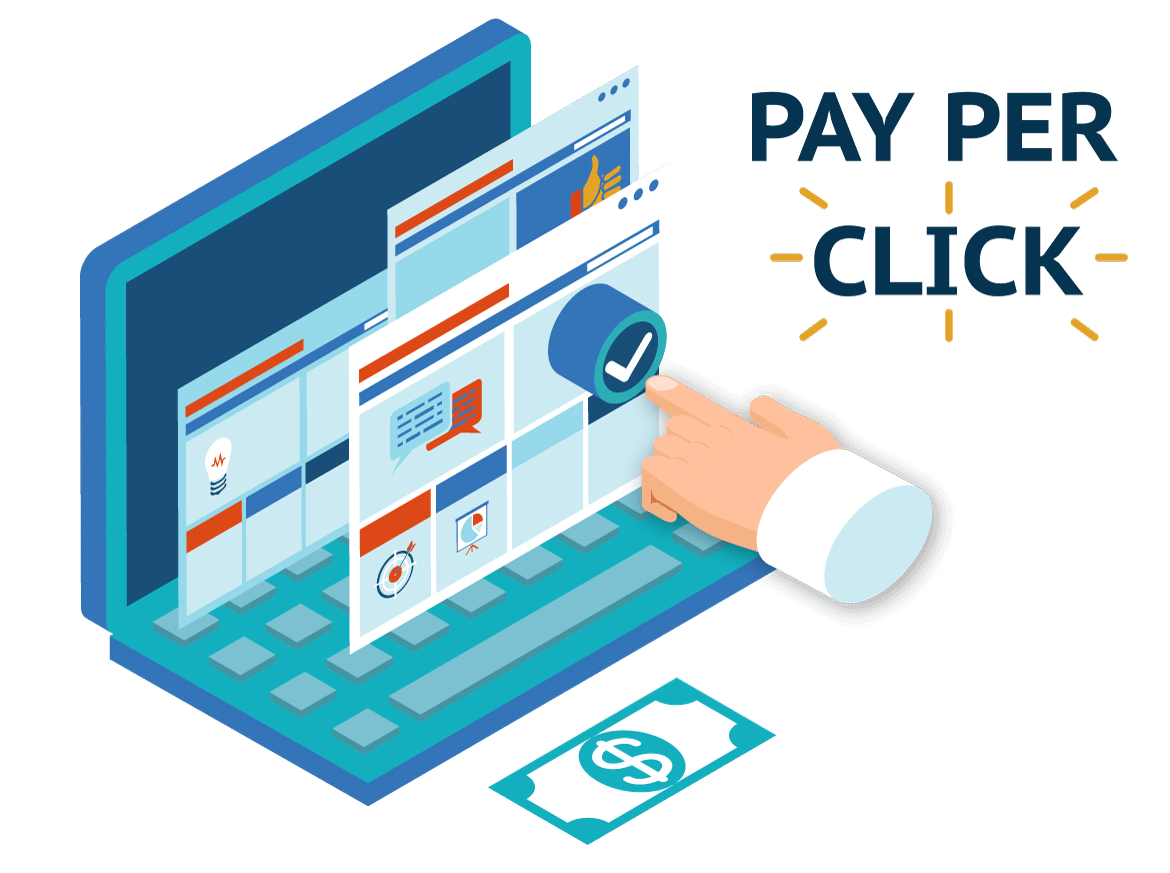 You can measure effectiveness by assigning a campaign tracking link, sending traffic to your affiliate signup landing page, seeing who signs up, and then seeing how active those affiliate referrals become.
Learn more about measuring and increasing ROI.
This is how you can examine your PPC and ROI for affiliate programs and affiliate network-related keyword phrases. It's a tried and tested tactic to hire targeted influencers, webmasters, businesses, and bloggers searching for affiliate companies in their niche.
You should try using Google Adwords, Yahoo!, and Facebook advertising to acquire new affiliates and see what works best for you.
You may target your niches and employ a large number of affiliates. Don't forget to build a killer landing page, where you will explain the benefits that affiliates will have by joining your program.
8 – PPC Advertising on Social Media
Facebook Advertising – One of the best ways to get new affiliates and partners to run Facebook ads targeting people in your niche. You may also target people who have shown interest in Facebook's affiliate networks.
Make sure that your affiliate details page is a good one. I would suggest adding a video to this page explaining the affiliate program so that people who are not as familiar with affiliate programs can better understand the advantages of participating in your partner program, i.e., how much money they can earn. This is the perfect way to run ads to boost traffic to your affiliate page inexpensively.
You can also do the same thing with Twitter ads to get new affiliates.
9 – Join Affiliate Forums
Affiliate Forums, in general, can be fantastic places to meet and network with affiliate marketers from all over the world. Forums may also be a good place for affiliate managers to meet and connect with affiliates in a very casual manner.
In reality, forums of all kinds, in different niches, can be great places to find webmasters and bloggers and ask them if they want to become an affiliate of your company.
For example, if you have a beauty/makeup website and you're looking for people with beauty blogs to be your affiliates, you'd join some beauty, skincare, and makeup forums and become involved.
Most of the forums allow you to have a link in your forum signature (that is added at the bottom of every post you write), so it's another place for people to see and click to access details about your affiliate program.
The more forum posts you write, the more times your signature links will be displayed, and that adds up over time.
10 – SEO Optimize Your Website.
This may sound obvious, but there is no better way to get traffic than to enjoy free, targeted, organic traffic from Google.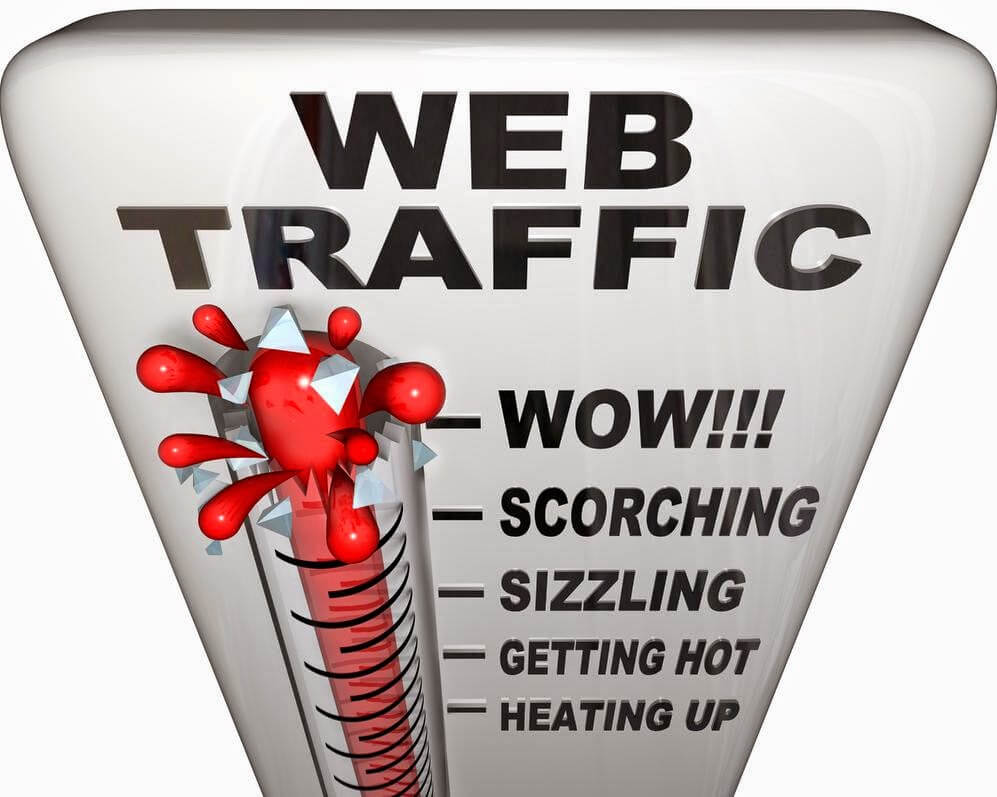 The good thing about SEO optimizing your website is that you only have to do it once, and unless you regularly make changes, the results will last for a long time.
You may need to add some SEO-optimized content to maximize your presence in Search Engines.
SEO-optimized content is when people are looking for unique niche affiliate programs. You need an SEO-optimized page on your website that ranks well with Google, Bing, and Yahoo, so those potential affiliates can find that page ranking organically and sign-up for your program.
You can also make online press releases supporting your affiliate program and LinkedIn posts about your affiliate program. If you keyword-optimize them, they will rank high on Google.
This is the perfect way to get more affiliate registrations and build your affiliate base with targeted affiliates. Over time, if you do enough guest posting and press releases on different websites, you can build up a lot of organic saturation for your affiliate program niche keywords.
11 – Link To Your Affiliate Program From Your Main Site
When you link to your affiliate program page in your footer, it allows your clients and website visitors to sign up for your affiliate program.
It's a smart way to capitalize on your traffic and turn some of it into affiliate partners.
The same goes for your client referral program. You should have a link in the header to offer a "refer a friend" option, so people can see it and act on it.
Some businesses will allow consumers to get discounts on their own transactions or purchases if they share the product on social networks, which is a brilliant idea to improve social networking and referrals.
12 – Bloggers Outreach
A well-written "outreach email" or affiliate recruitment email is a great way to add new affiliates to your business.
There are some fantastic resources out there that can find affiliates and bloggers in particular niches, so you can contact them and ask them very politely if they want to become your company's affiliate.
This is a job that your affiliate manager should be doing on a monthly basis to expand your affiliate program. If you want to do it efficiently with a high response rate, you need to send out personalized emails one by one and avoid mass mailing that no one reads.
Yeah, it takes a lot of time, and you have to do it in volume to get what you want out of it. But the result will be worthwhile.
You can also run classic Google searches for keyword phrases in your niche, see what pages or blogs come up with in the search results, and then give them a nice invite email to join your program. It's a very time-consuming process, but it's a very productive process to expand your affiliate channel.
Conclusion
Today, we discussed 11 perfect ways to hire new affiliates and partners to boost your company's revenue. These methods can help you promote your affiliate marketing program not only in 2023 but also in 2024 and beyond, as these methods are timeless. Now that you know how to do this, you've got to put the work behind it.
Remember that recruitment of affiliates for your company can be one of the most challenging tasks. However, if you have a very good plan to achieve this goal, you can build up your affiliate program with lots of great affiliate marketers and web publishers who can make a difference in traffic and sales on your website.
Do you need an affiliate marketing solution for your business? Try Scaleo for free for 14 days – it allows you to start your own affiliate network or add affiliate marketing to your eCommerce store. No credit card is required to get started!
Affiliate marketing can be a lot of work, but there are all sorts of places to promote your affiliate program, and all of them are open to you right now. I hope that these tips will help you properly market your partner program to start earning substantial passive income. Good luck!